Catalog 10 - The Muscle Boys Get Naked
October 16, 2018
In this catalog the Muscle Boys decide to strip off the gear and go at it naked, sweaty, and ROUGH! Wrestling is hotter when boys are in skimpy, sexy gear but why not just whip it all off and have at it! Our fans asked to see some NAKED damn wrestling and in Catalog 10 we deliver all the naked bodyslamming and butt pounding action you can take!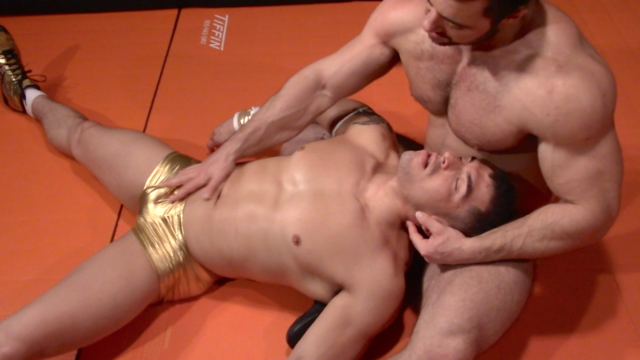 HD
42 min
Pro Style vs Amatuer? Derek Bolt was a HUGE smash in his debut in Cat 9 and this equally LONG match might surpass it! This time he takes on smooth muscled pro wrestler Jeremy Daniels who gets initiated into MBW by taking a THRASHING from the hottest muscle bear on the planet!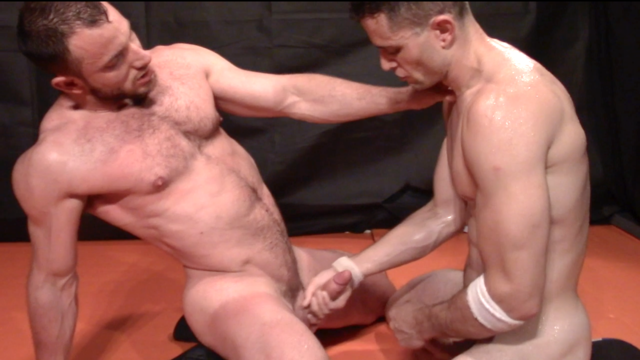 HD
48 min
Naked means NAKED! Alex Costa has been flirting with stripping off his trunks and going full erotic for a while - in this match he makes all the MBW fans dreams come true! Quin Quire LIKES getting beat up and for a long while Costa batters Quin's ripped smooth body!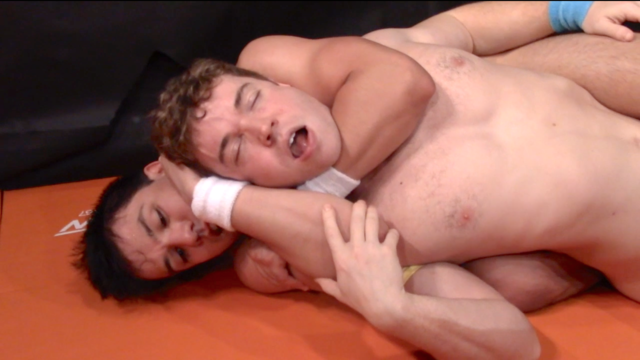 HD
47 min
MBW's two exclusive super stars FINALLY cross paths and wow do they give our fans a LONG and sexy classic! This is ANOTHER MBW match that's almost a full hour! At first these boys spend some time flexing, kissing, and worshipping each other's gorgeous bodies.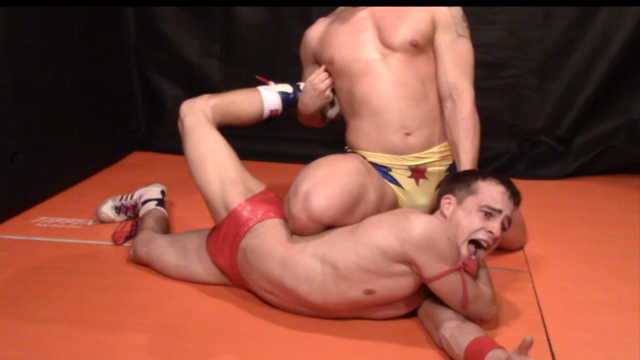 HD
35 min
Joey McCoy made an INCREDIBLE debut last catalog and he's looking even sexier here in shiny form-fitting red trunks! Austin Tyler is the perfect opponent for Joey because he has all the pro skill to give Joey a hot pro wrestling POUNDING.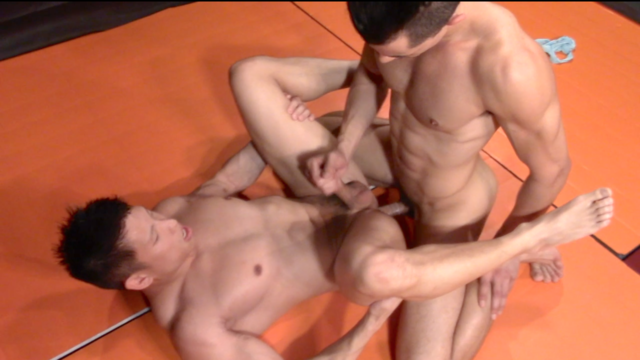 HD
38 min
This is what happens when you put two smooth muscled jobber boys in see through skimpy trunks and let them beat the shit out of each other! The barely there gear doesn't stay on long either. Naked camel Clutch! Naked rack! Naked spladle!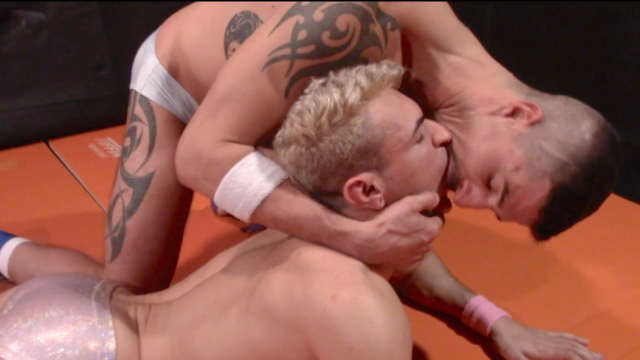 HD
20 min
From the start, Ian Greene takes one look at the gorgeous stud Sean and wants to service him right away. But Sean wants to drill Ian's body before he drills his ass! Ian's naturally submissive demeanor fits perfectly with Sean's cool and calm Daddy vibe. Eventually Sean pounds Ian's body AND his ass! This one is body slammin' and butt slammin' FUN!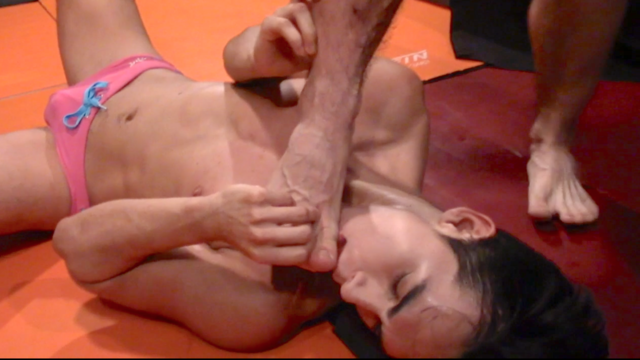 HD
36 min
Aspen is a BAD ASS, that much is clear. Watching him take apart Aaron and humiliate him makes us love him even more! Aaron Perez has the body of a circus performer so this match is a HOT power vs finesse sizzler. Aspen makes the most of twisting this boy's body into pretzel shapes we didn't even know existed.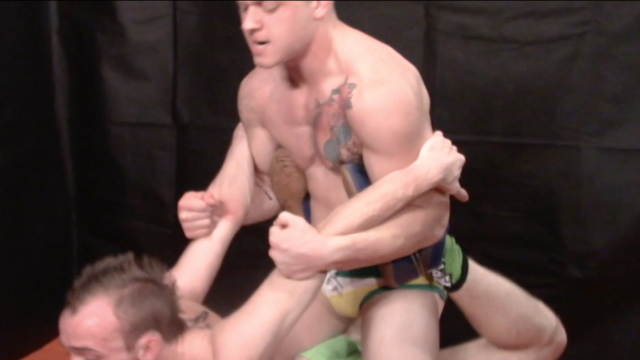 HD
27 min
Punks are a thing here at MBW and these two of our best bad boys! Both of these dudes are small in stature but durable as steel so we'd thought it would be hot to let them battle it out to see who is top dog. Leo is a thick spark plug with real strength and he takes charge early and rarely gives up control. He slams, punches, and torture's the over-matched Corey - wait until you see the swinging surfboard he traps Corey in!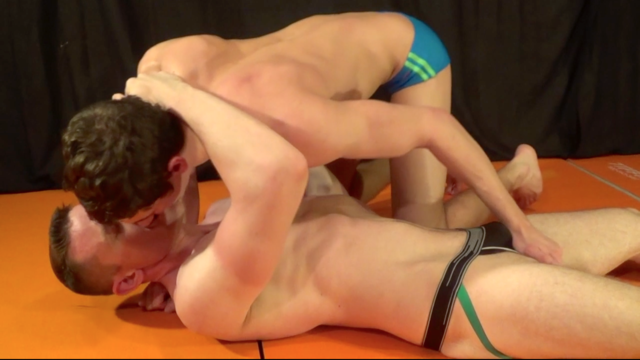 HD
22 min
Kyle is brand new to MBW and giving him super star Taylor as his first opponent is pretty fucking awesome! Kyle and Taylor have instant chemistry and love making out just as much as they do rolling around on the mats.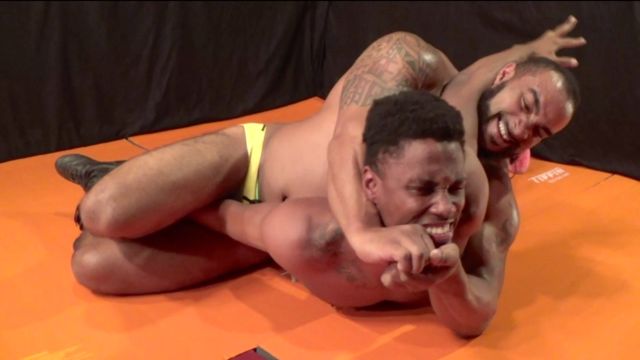 HD
27 min
Nick is huge and muscled, JT is small and ripped. A mismatch? YEP. A hot big vs small SQUASH? YEP. A showcase of big Nick Flex beating a smaller opponent into a pulp? HELL yes!