Rob Steel
Rob Steel Videos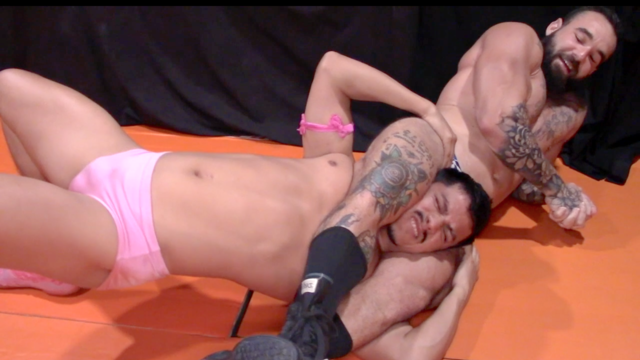 HD
27 min
Sexy newbies are always fun. And sure, we'll admit that in his first match with MBW we sadistically wanted to put sexy twink Prince Flacko vs our tattooed muscle god Rob Steel because, well…we wanted to witness the wrecking ball NAIL it's target! However, NOTHING could have prepared us for what came next fans. Halfway through Prince Flacko somehow manages to take control of the bout and throws a barrage of holds, moves, punches, and stomps at Rob like a tornado at a county fair. Rob is staggering around stunned. We won't tell you what happens at the end but trust us fans this is not your typical big man vs twinky boy contest.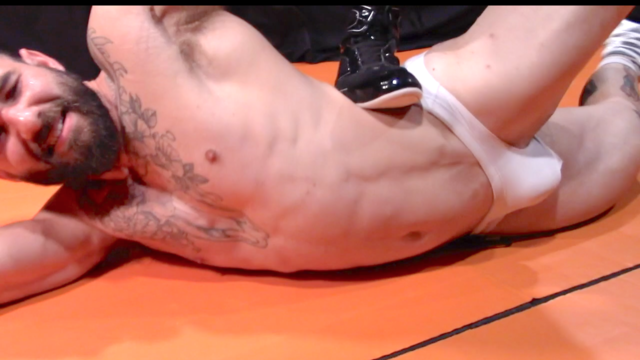 HD
26 min
Here at MBW we love bodybuilders. These two jacked hunks have a full head of steam and collide in our mat room with a force that will make you tremble. This brawl is truly about two brawlers with tons of muscle and a chip on their shoulder. The way Joey drills Rob's head into the wall multiple times we definitely think "bash" is also the operative word. As an added plus, when they aren't viciously pummeling each other, these two love to show off and flex for the camera. The back and forth is awesome to behold but in the end Joey wants to go for a 10 count to really punctuate his dominance and prove he is the stud with the most cred.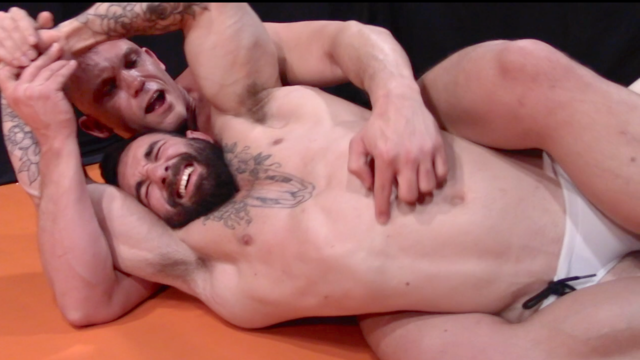 HD
27 min
Who wants to see massive bodybuilder Rob Steel get squashed to within an inch of his life? WE DO. Brendan Byers likes to work over smaller jobbers boys but he was more than willing to step up to this challenge. Rob likes to rough it up with the boys with the best of them but Brendan is out for blood in this one. He wails on Rob with punches, stomps, and the nastiest tombstone in all of wrestling!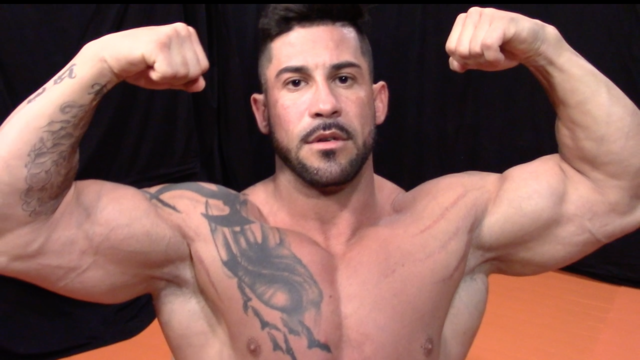 HD
26 min
Is there anything hotter than muscle on muscle action? Behold two ripped and chiseled tatted gods wailing on each other as if they were trying to beat the trunks off of each other! Rob's legs are always an especially enticing feature and when his legs are wrapped Artemis' body, you'd think he was about to pop. Artemis is a newbie but he takes to the mats like a wolf to a lamb chop dinner and DAMN does he love flexing for the camera!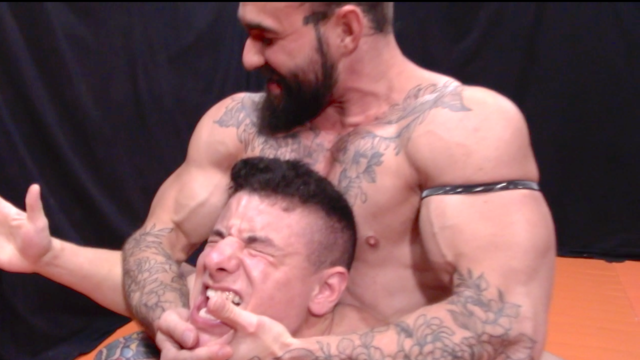 HD
35 min
Starting in sexy tight trunks and graduating to "show it all" jockstraps, this sweat soaked stunner will make the summer heat seem like Alaska. This match has all the hallmarks of a classic: long held mat holds, suplexes and slams, and lots of hammering each other's body parts with their fists. What sets it apart is just how much these two boys want to shove their junk and their ass in each other's faces! Rob Steel vs new boy Tripp Evans is truly one of those magical matches!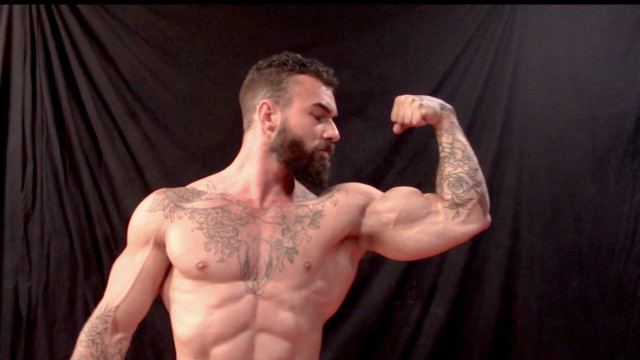 HD
27 min
Rob Steel is a musclebound hunk who has all the attitude, body, and skill to be an MBW Superstar! His chiseled muscles and bushy beard are the perfect foil for a beefed up Johnny Greco. Johnny has packed on some beef and arrives with a chip on his shoulder. It seems Johnny's jobber boy persona has begun to wear thin and he is here to tear apart our new stud Rob. These two go at it rough and fast with bodyslams and ball shots flying from minute one. Wearing his cock sculpting trunks that hug his ass of death, Rob has also come to PLAY.