Nick Flex
Nick Flex Videos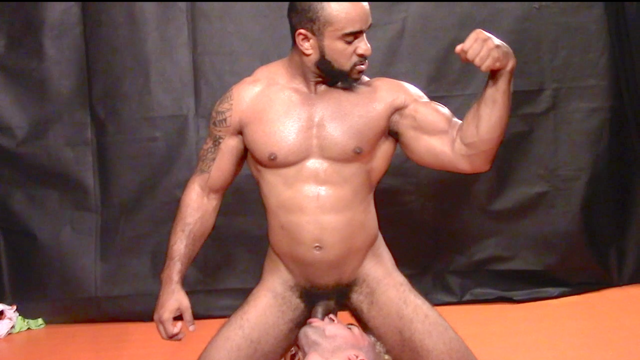 HD
31 min
What is it about the sight of a giant, muscled behemoth that makes Ian Greene immediately drop to his knees and start servicing? We won't question his logic, we'll just enjoy. As you have probably guessed the first part of this match starts with Ian taking Nick's cock down his throat like an oversized hot dog at an eating competition. And no matter how much Ian swallows Nick's balls and dick he never seems to get enough!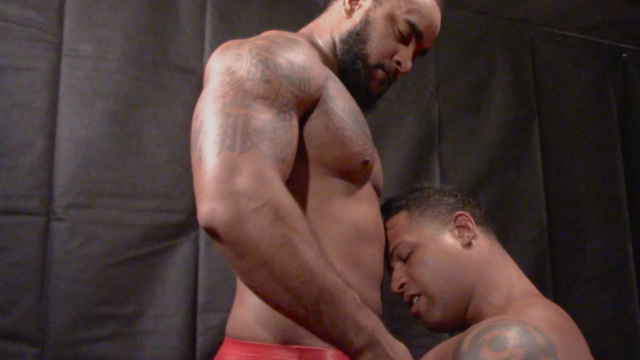 HD
33 min
Sometimes a wrestling match is promised and an all out BRAWL breaks out! MBW exclusive wrestler Nick Flex is in a NASTY mood in this match with newbie Gabe Steel. Fans will love watching him tear apart this jobber with more punches to the head and body then a championship boxing match. However, this being Nick Flex he also takes apart his boy with a barrage of stomps, kicks, balls strikes (tons of them!), sub holds, and a NASTY choke slam! From the beggining Gabe doesn't stand a chance. But then, like a miracle from the wrestling gods, Gabe makes a comeback!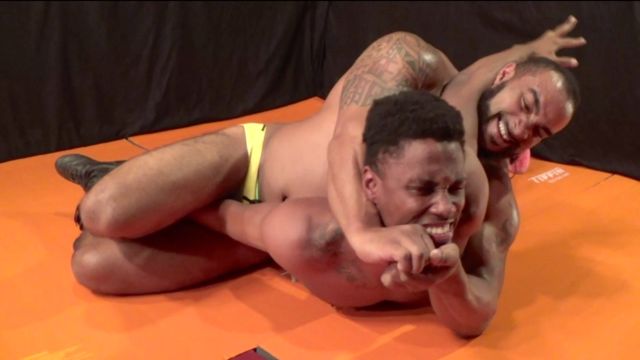 HD
27 min
Nick is huge and muscled, JT is small and ripped. A mismatch? YEP. A hot big vs small SQUASH? YEP. A showcase of big Nick Flex beating a smaller opponent into a pulp? HELL yes!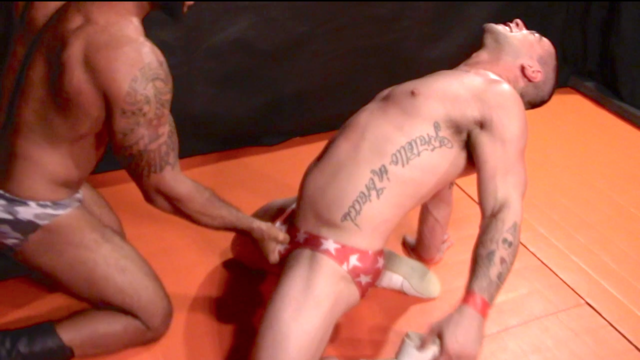 HD
29 min
This VERY long back and forth match is a dirty brawl that seems personal to these gorgeous hunks. You would think Nick would power through cocky Aspen and he does. But hold up! Aspen surprises the big man and knocks him off his feet several times. In fact, Aspen gives Nick the most punishment he's EVER taken in MBW! Nick ain't new here and he won't go down without a FIGHT!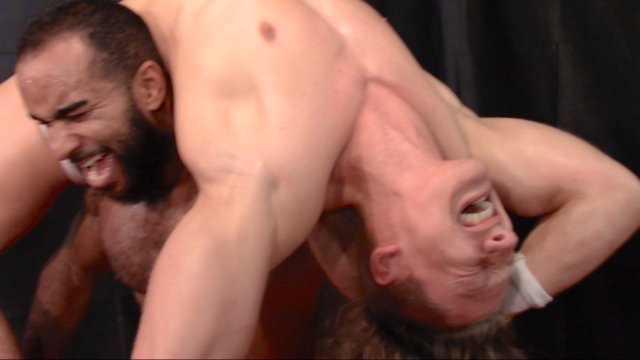 HD
27 min
Two of our BEST pro wrestlers GO AT IT from the opening bell and WOW does this one deliver! Slams, racks, bearhugs, stomps, sub holds, ball busting, camels, chokes, and piledrivers...and Austin is in see through white trunks!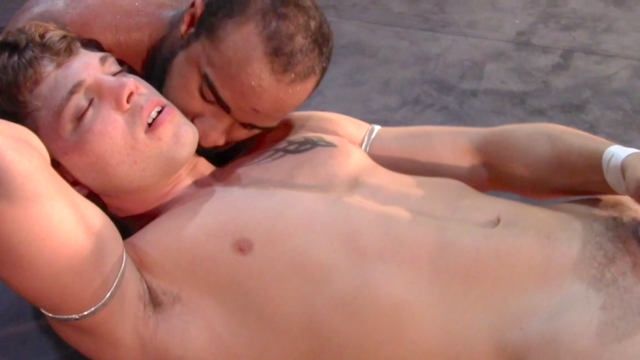 HD
27 min
Tommy Doyle is everyone's favorite pretty boy and Nick Flex is anxious to take him apart in the ring! Nick gives Tommy a master class in domination and punishment with big ring moves like a running powerslam, punishing sub holds, and lots of humiliation - it's all here fans!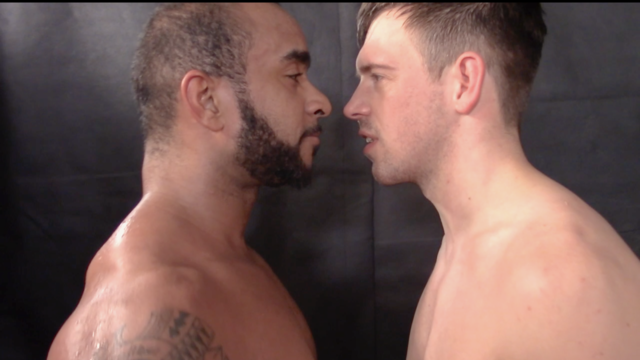 HD
28 min
Watching these two size each other up and trash talk will get your heart pounding and HOLY SHIT this one a barn burner! These two stars GO AT IT so rough you may want to dial the paramedics. Enjoy the ride and soak in two of the sexiest and most skilled studs in all of underground wrestling!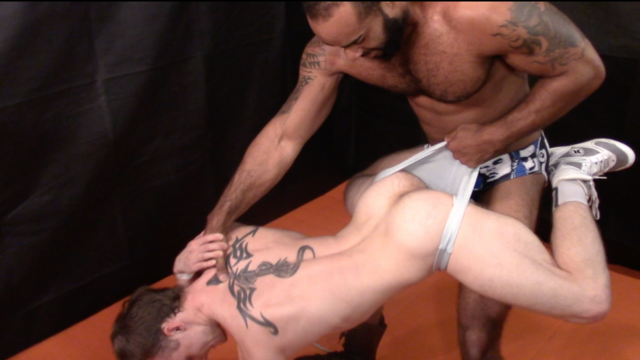 HD
21 min
Welcome Corey "Badger Boy" Turner! This kid is a sexy punk with wrestling experience and an attitude twice the size of his body weight! Big Nick Flex makes a meal of the badger and even though there is no doubt who will devour who, WOW is it fun to watch big Nick toy and play with the badger before an ABSOLUTE squash! If you like watching a sexy twink suffer over and over then this one is for you!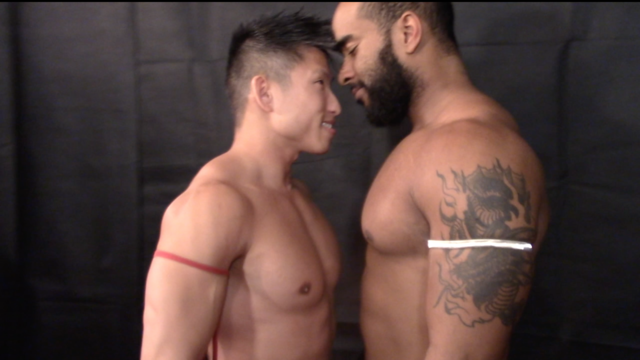 HD
25 min
We admit it! We like to bring in super hot muscle boys like Jessie Lee and let our resident rough heel Nick Flex beat the fucking crap out of them. This one has TONS of suplexes, powerslams, punches, and tombstone piledrivers! Jessie takes it all and you will be left wondering if he will survive this TOTAL onslaught.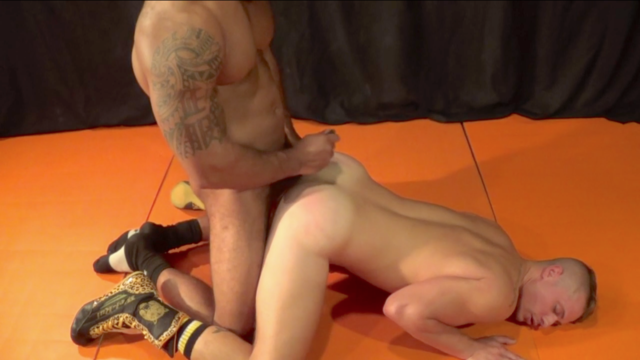 HD
39 min
The match all of MBW universe has been waiting for: our two superstars Justin and Nick in a fight for the ages! Both of these gorgeous bad ass muscle boys have WRECKED their previous opponents and boy is it hot to watch them beat the fuck out of each other. Smaller Justin quickly puts all doubt to rest by coming out fast! Fear not MBW fans - Nick isn't gonna let pretty boy Justin have all the fun! Nick HAMMERS Justin and both these boys end up naked in the end as Nick uses Justin's mouth as his personal pumping station & ravages Justin's bubble ass.