Nick Flex
Nick Flex Videos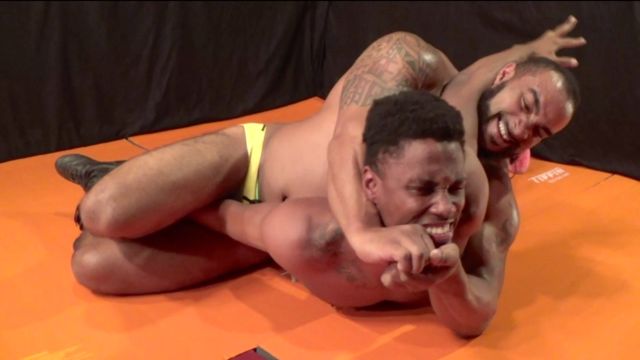 HD
27 min
Nick is huge and muscled, JT is small and ripped. A mismatch? YEP. A hot big vs small SQUASH? YEP. A showcase of big Nick Flex beating a smaller opponent into a pulp? HELL yes!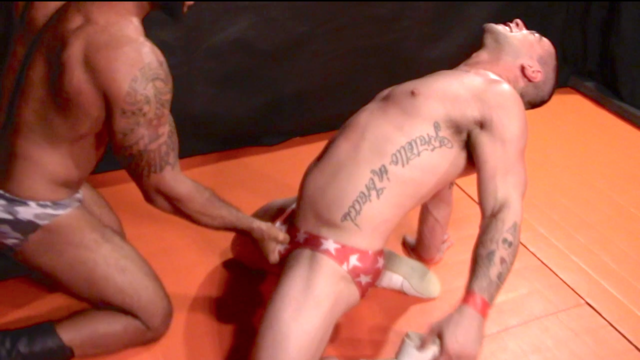 HD
29 min
This VERY long back and forth match is a dirty brawl that seems personal to these gorgeous hunks. You would think Nick would power through cocky Aspen and he does. But hold up! Aspen surprises the big man and knocks him off his feet several times. In fact, Aspen gives Nick the most punishment he's EVER taken in MBW! Nick ain't new here and he won't go down without a FIGHT!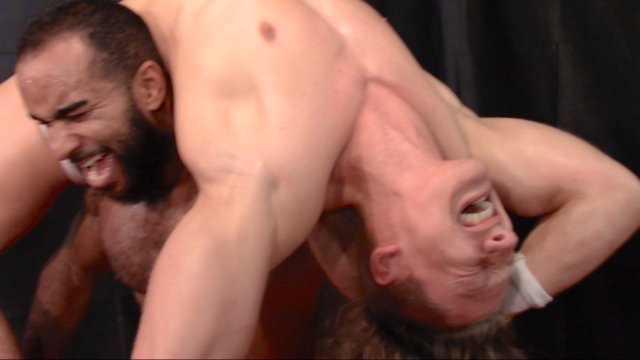 HD
27 min
Two of our BEST pro wrestlers GO AT IT from the opening bell and WOW does this one deliver! Slams, racks, bearhugs, stomps, sub holds, ball busting, camels, chokes, and piledrivers...and Austin is in see through white trunks!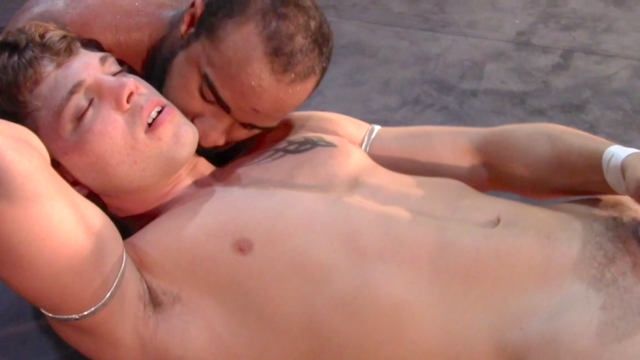 HD
27 min
Tommy Doyle is everyone's favorite pretty boy and Nick Flex is anxious to take him apart in the ring! Nick gives Tommy a master class in domination and punishment with big ring moves like a running powerslam, punishing sub holds, and lots of humiliation - it's all here fans!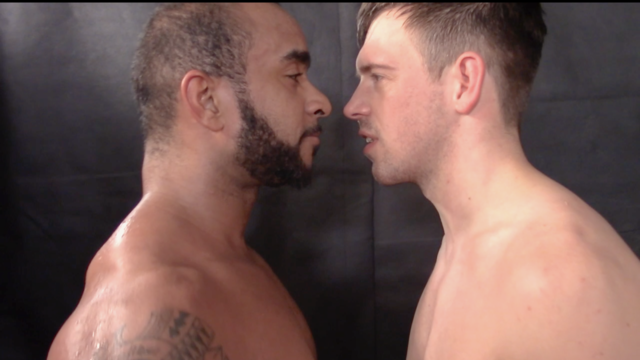 HD
28 min
Watching these two size each other up and trash talk will get your heart pounding and HOLY SHIT this one a barn burner! These two stars GO AT IT so rough you may want to dial the paramedics. Enjoy the ride and soak in two of the sexiest and most skilled studs in all of underground wrestling!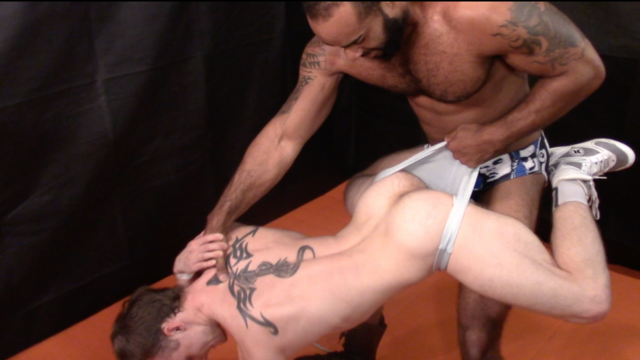 HD
21 min
Welcome Corey "Badger Boy" Turner! This kid is a sexy punk with wrestling experience and an attitude twice the size of his body weight! Big Nick Flex makes a meal of the badger and even though there is no doubt who will devour who, WOW is it fun to watch big Nick toy and play with the badger before an ABSOLUTE squash! If you like watching a sexy twink suffer over and over then this one is for you!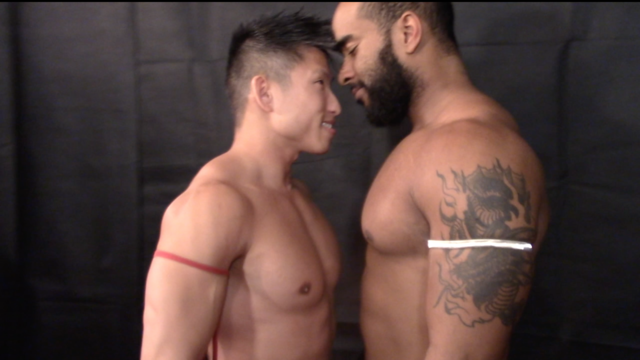 HD
25 min
We admit it! We like to bring in super hot muscle boys like Jessie Lee and let our resident rough heel Nick Flex beat the fucking crap out of them. This one has TONS of suplexes, powerslams, punches, and tombstone piledrivers! Jessie takes it all and you will be left wondering if he will survive this TOTAL onslaught.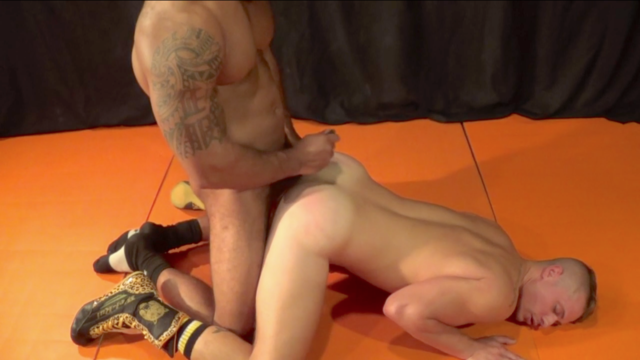 HD
39 min
The match all of MBW universe has been waiting for: our two superstars Justin and Nick in a fight for the ages! Both of these gorgeous bad ass muscle boys have WRECKED their previous opponents and boy is it hot to watch them beat the fuck out of each other. Smaller Justin quickly puts all doubt to rest by coming out fast! Fear not MBW fans - Nick isn't gonna let pretty boy Justin have all the fun! Nick HAMMERS Justin and both these boys end up naked in the end as Nick uses Justin's mouth as his personal pumping station & ravages Justin's bubble ass.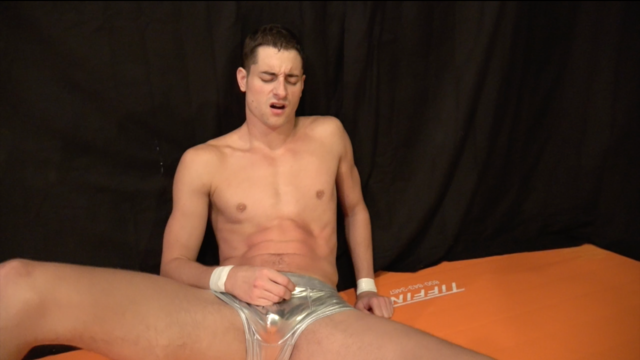 HD
20 min
The 2nd installment of our "double gut punch" series returns! Two GP vids for the price of one! Nick Flex savagely hammers Taylor's abs for so long they eventually turn red as fuck! Then giant Russian bad boy Viktor brutally punishes Max Apollo with gut slugs and stomps to his abs.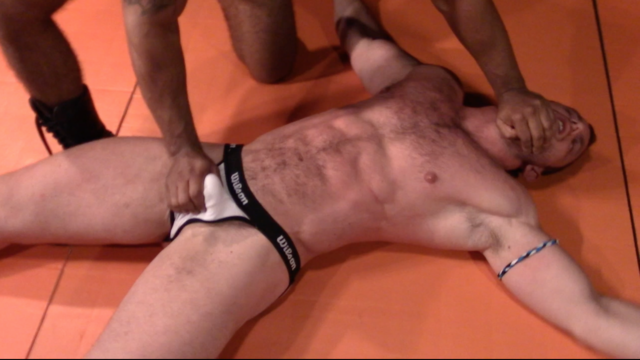 HD
26 min
If you ever fantasized about beating the FUCK out of a stud like Alex then this one's for you! Halfway through both bodyuilders end up in see through jock straps and there is tons of old school slams, gut punches, ass slaps, chokes, and big firgure 4 leg lock. Nick proves once and for all there is only one big man who can totally dominate another big man in MBW!