Nick Flex
Nick Flex Videos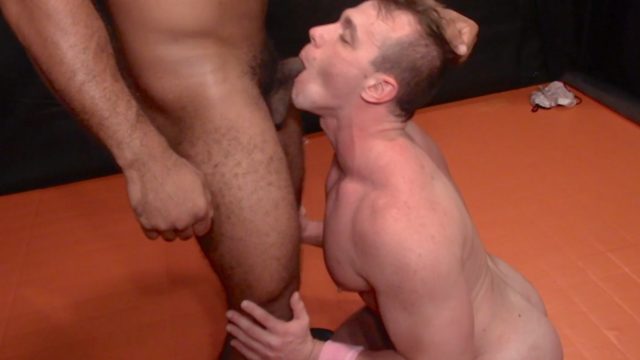 HD
33 min
Blake Hunter's much talked about giant hard on seems only to rage when he is getting the shit kicked out of him. This erotic matchup with Nick Flex proves that theory! Blake is given the ass whupping he clearly craves and he gets to have Nick's cock in his mouth for extra pleasure. This is the most erotic match Nick has ever participated in. Seeing Blake's giant cock packed into his pink pro wrestling trunks we can clearly see why Nick is so turned on. These big men are REALLY into each other but that doesn't prevent Nick from smacking Blake so much that most of his body is beat red by the time it's over.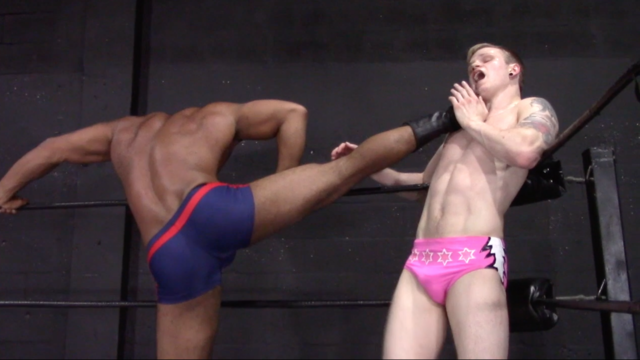 HD
28 min
This fierce clash is a bounty of pro wrestling moves and holds and neither fighter holds back. There are suplexes and bodyslams and bodies flying all over the ring for the duration of the match. Spencer has the balls to get into a rough scrap with Nick and he pays the price for his courage. We all know what happends when Nick is pissed! His opponent is going to take the brunt of his rage and his rage is fearsome.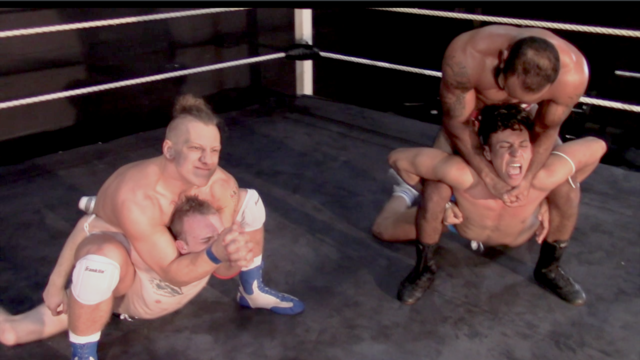 HD
31 min
Tag team action! Nick Flex and Austin Tyler do NOT get along. But when facing a couple of pretty twinks they put aside their squabbles and realize these two twinky jobbers are too tasty to pass up! Corey and Santi arrive in cool joe sunglasses and think "we got this". What they get is an old fashioned one sided tag team SQUASH complete with double clotheslines, double suplexes, and enough body slams to start an earthquake. This tag team annihilation is one you will watch over and over!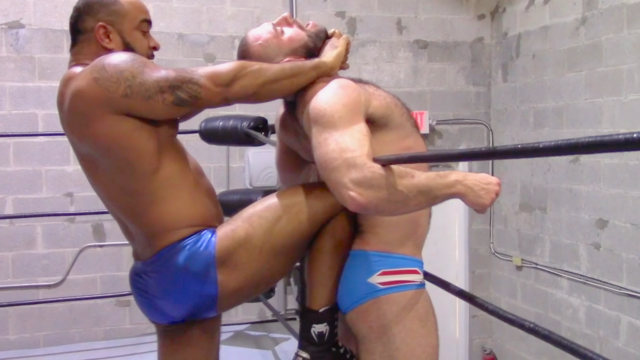 HD
28 mins
Muscled, beefy, and bad ass! That description would work for either Bull or Nick. Watching these two musclebears battle it out for the win is like watching two lions at the peak of their powers. Bull comes out of the gate like a raging bull and begins working over Nick in the corner. His strategy is to overwhelm Nick with his ferocity and take him out quickly. But this is Nick Flex we are talking about!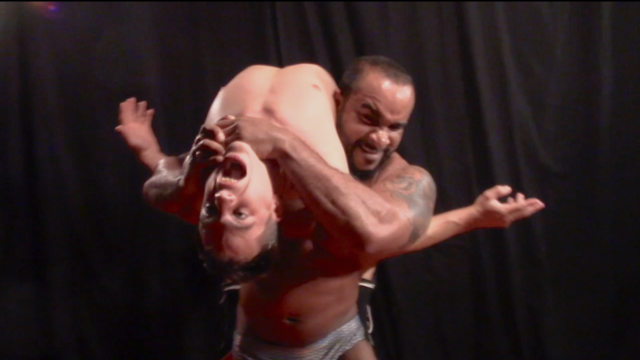 HD
31 min
The anticipation for this ultimate big guy vs little guy is palpable and WOW this fast paced and wild match is everything you could ever hope for! Joey McCoy is like your kid brother's kid brother. Nick Flex is a hotheaded pro wrestler made up of a wall of hairy muscle with some muscle on top of that. As Nick gets sweaty and frustrated your heart will race at the possibility of a victory for our sexy little stud! Hope springs eternal and the ending is EPIC and brutal. We will let you fans witness it first hand!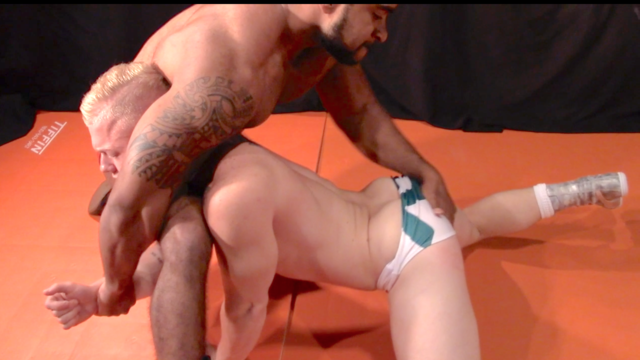 HD
28 min
We are not going to lie to you fans, we know you know. Nick Flex is gonna beat the shit out of Leo Luckett! This bad boy vs pretty boy match up is mind blowing delicious. In between the all out thrashing Nick takes a few moments to pull out his dick and stroke it. He gazes at Leo as if he were a lion at meal time. Later in the match Leo is stripped naked and Nick plays with Leo's ass, dick, and balls while Leo moans with pleasure and pain!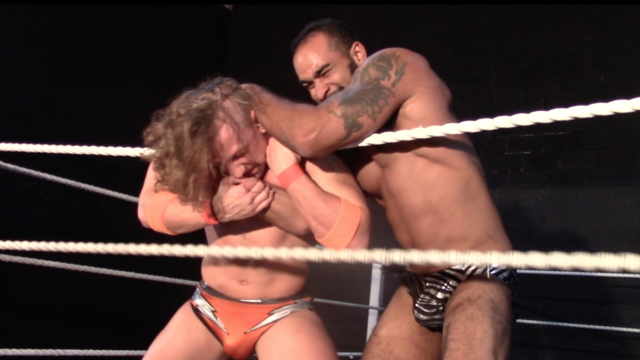 HD
28 min
Both of these MBW superstars are truly gifted ring technicians so you would assume this ring match would be a lesson in ring skills - RIGHT? Not so much. These two Muscle Boys do NOT like each other and that isn't a work, it's REAL. The moment they enter the ring they tear into each other like a couple of caged animals. The action inside the ring is a tornado of slugging, slamming, and brutal assault moves! Fans you are gonna LOVE this one!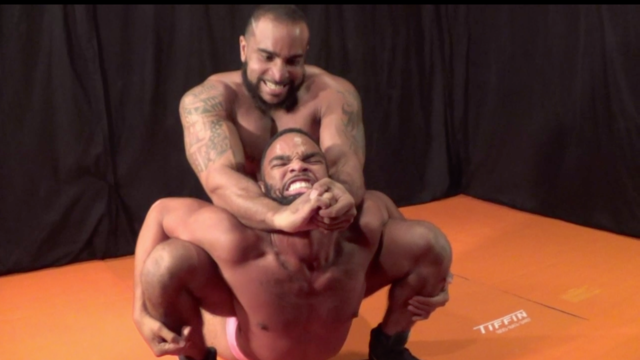 HD
27 min
Sexy muscle hunk Cannon returns to the mat room vs an opponent he knows too well. These two muscle boys went at it in the ring a few years ago and Chris is hankering for a re-match against our dom bodybuilder-in-residence Nick Flex. Nick squares his jaw on Cannon's pink trunks and hot body and strips down to a rainbow thong. He goes to town on Chris with a flurry of wicked slams, plexes, punches, and mat maneuvers. Hard to tell which big man will come out on top in the end but this is one bout we KNOW the fans will enjoy!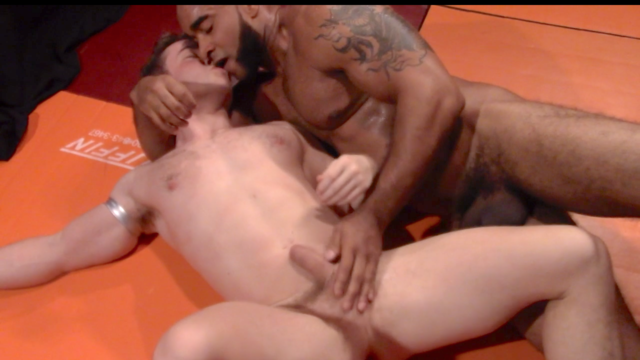 HD
28 min
Gabriel Cross is also back at MBW! When we introduced Gabe to Nick Flex his eyes LIT up and he started licking his lips. Gabe is INTO Nick and in this match they spend most of the time wrestling naked and wow is it hot to watch! It's very hot to watch Nick play with Gabe taunting and slamming and slapping him all over the mat room. When the naked wrestling commences he also takes the opportunity to stroke Gabe's cock and shove his own dick down Gabe's throat. We love naked wrestling!! You will too fans, you will too!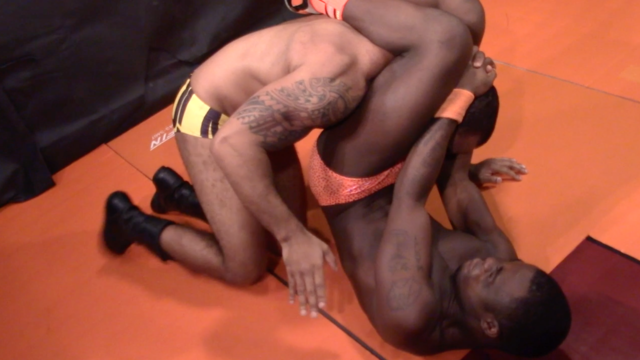 HD
20 min
Van Ryder returns! We missed you gorgeous - now enjoy a brutal drubbing at the hands of a giant musclebound pro wrestling machine. Avert your eyes if you need to fans. This one is gonna HURT. Van is ripped APART limb by limb, slam by slam, punch by punch. It's one of the most cold-blooded, blood thirsty, and violent squashes we have EVER filmed. CRUUUUUSH that punk Nick!