Catalog 39 - Beasts
May 19, 2023
Beast doesn't always mean big and burly - it can also be an attitude. We have loads of muscle and attitude in Catalog 39 and the special priviledge of seeing 3 new Muscle Boys making their debut in the same catalog! Archie, Massimo and Andrew all impressed the MBW bosses with their fiery premieres. Tanner gets demolished by Monstah Mike, who is the walking definition of a muscle BEAST. Zach Ramos is back and gets very erotic with Brody. Roger, Joey, Tyson, and Jeremy all go beast mode in their matches too. This is one of the best group of vids we've ever released and we can't wait for you to enjoy it!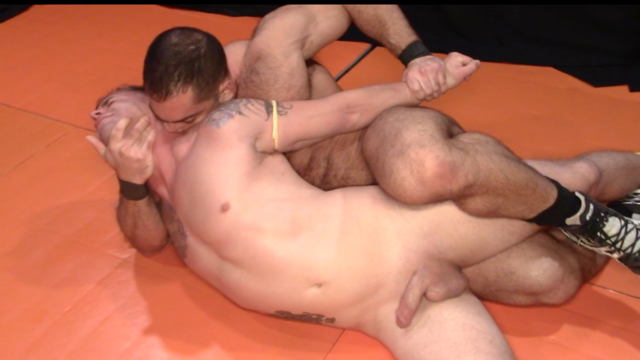 HD
29 min
Everyone loves to see Tanner get pummeled, pounded, and squashed. Who better to drill Tanner than our bigtime sexy beast Monstah Mike? Mike takes apart this pretty boy limb from limb. After a sexy flex off, Mike starts tossing Tanner around the mat room like a muscle bear toying with his prey. Mike has become a master at dominating and playing with boys like Tanner. This naked combat session is one the fans will be watching on repeat for YEARS to come.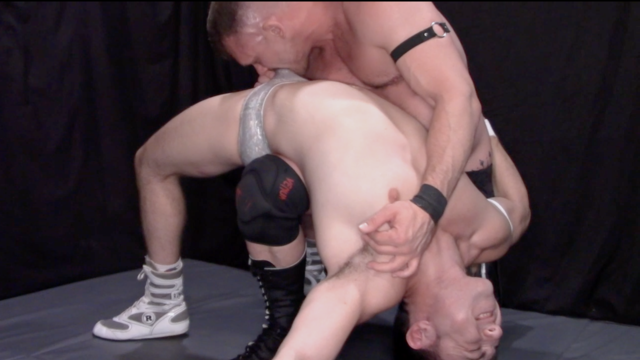 HD
34 min
There is something so primal and hot about watching an eager new Muscle Boy like Archie Paige get his dreams and body trounced by an experienced heel like Brendan. This is Archie's first foray into the underground wrestling scene and what a scene this squash turns out to be! Brendan loves to demolish boys like Archie and this time he looks especially hungry to swallow Archie whole. In a twist on his usual finisher, Brendan decides to nail Archie with his newly minted "stuffed tombstone piledriver" and it's hot as fuck. Archie's debut is not to be missed fans!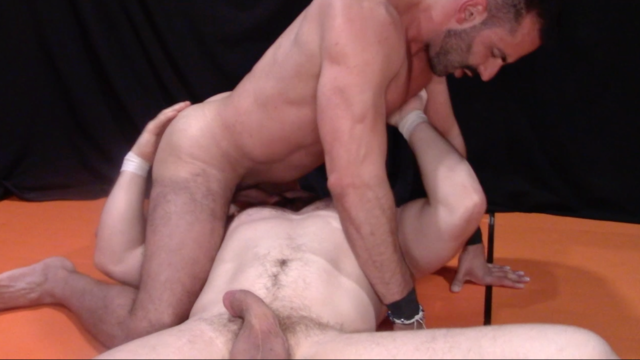 HD
35 min
Massimo Arad arrives to MBW with a rocking bod and a cock that will send you reeling. His match vs Pup Bandit can best be described with this phrase: "I went to a sex party and a wrestling match broke out!". There is plenty of humping, kissing, and wrestling moves followed by a full on fuck fest that needs to be seen to be believed. The chemistry was off the charts between these two gorgeous men and the results are boner inducing!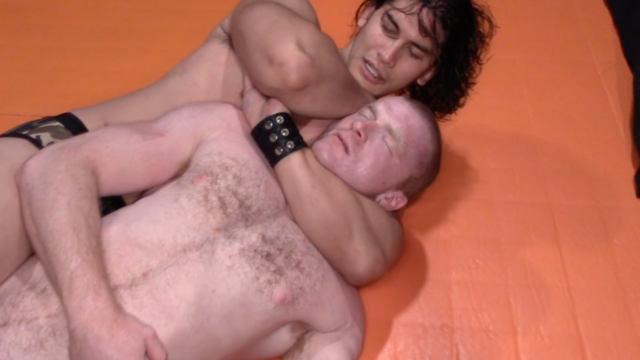 HD
42 min
Zach Ramos makes his full erotic debut against Brody Fox and we love the contrast between these two Muscle Boys! Brody is a ripped jobber who loves to get squashed and fucked. Zach is fully vers in wrestling and sex but the sight of Brody in his tiny trunks brings out the beast in Zach! Zach wails on Brody all over the mat room and his stoic intensity drips with rage and sexiness. Brody drinks it all in and loves the ferocity behind Zach's calm exterior as this sweaty and sexy fuck match cums to a fulfilling conclusion.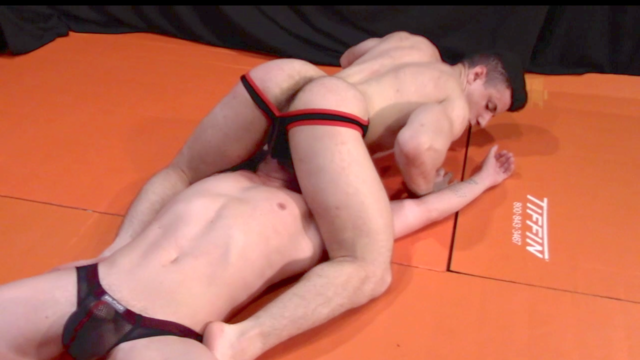 HD
29 min
Tripp slams, punches and cranks little Andrew but Andrew makes several comeback and is hankering for a real fight. Tripp has lots of muscle and experience but Andrew doesn't give easily. Watching both of their bare asses roll around the mat room while they make out and grope each other is sexy wrestling at it's best. Andrew worships Tripp's cock and then Tripp rides Andrew's face with some stripper moves that would make Magic Mike hard. These two boys are having the time of their life in our mat room and we know you will too!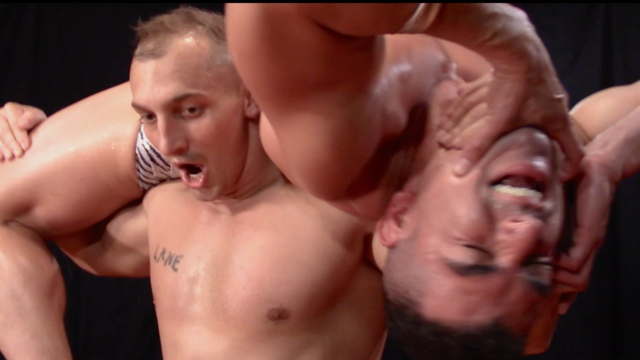 HD
29 min
Roger Atlas has always been a BEAST on the mats. But there is something more going on here. Who pissed off this big man? Maybe it was Jeremy's lighting elbow drops or that boot he shoves against Roger's throat?! Don't poke this beast, he will FIGHT BACK HARD -and holy shit does he ever! Roger rages at Jeremy with slams, backbreakers, racks, and punishing mat holds. The expression on his face as he bellows that question is so hot you may wish YOU were the one being bounced up and down in Roger's torture rack. The evil intensity in Roger's eyes are smoldering with rough heel energy and it's a major freaking turn on fans!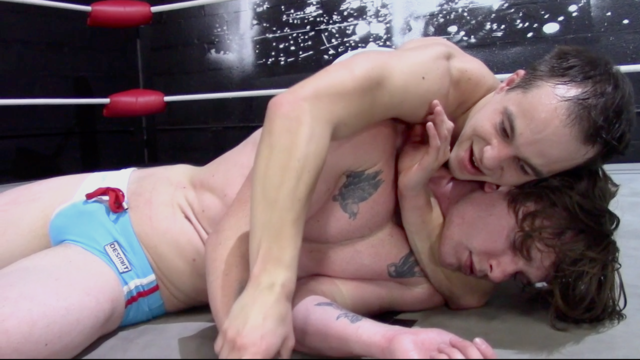 HD
28 min
Can two twinks add up to one beast? No one would ever describe Tyson or Joey as beast-like but that equation isn't necessary after you see these two boys lay into each other in the ring! Off camera Tyson and Joey had harsh words for each other and they brought that ferocity into the match (we had to call cut to seperate them at one point). They don't like each other and this match quickly becomes a grudge match to see who will be the MBW twink supreme. These boys aren't here to be wrestling buddies, they want to WIN.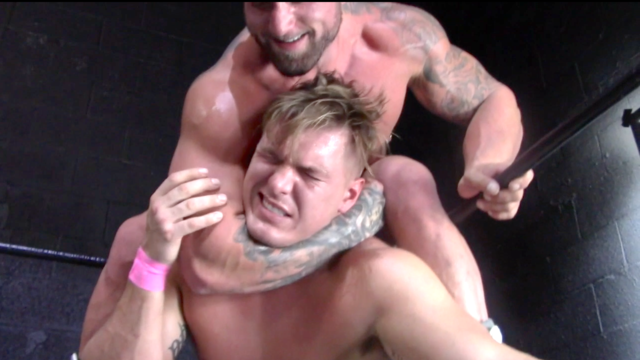 HD
34 min
Holy fuck fans, Gunnar Stone is looking as jacked, thick, and HOT as he ever has! Drew is no slouch in pink trunks with lime green posers underneath. Gunnar is filled with arrogance and vinegar and we love to see him in cocky mode. He manhandles Drew all over the four corners with suplexes, racks and a boston crab that provides a beauty shot of Drew's half hard dick flapping around in those green briefs. Gunnar trap Drew's cock against the ring ropes as he cranks on his package! And we wouldn't want it any other way!