Brendan Byers
Brendan Byers Videos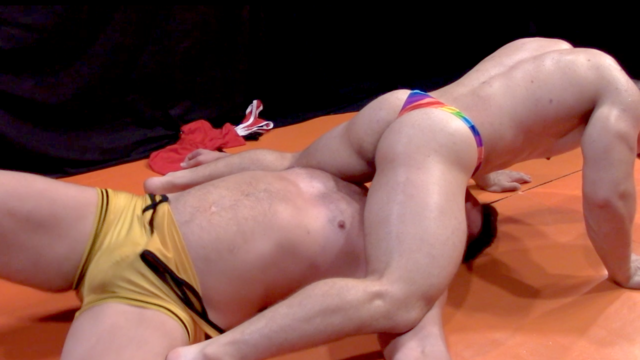 HD
30 min
Singlets and Thongs! These two boys get horny when they wrestle and wow are they horny for each other! Keep an eye on Brendan's drippy singlet and the hardons that spring up from both these dudes. They start off doing some amateur grappling in singlets but it soon turns into an all out fight in thongs. Face stuffing and ass sitting are two big themes here, as well as some nasty ball torture. And fans it's FUCKING HOT. Without hesitation this is one of our hottest ever!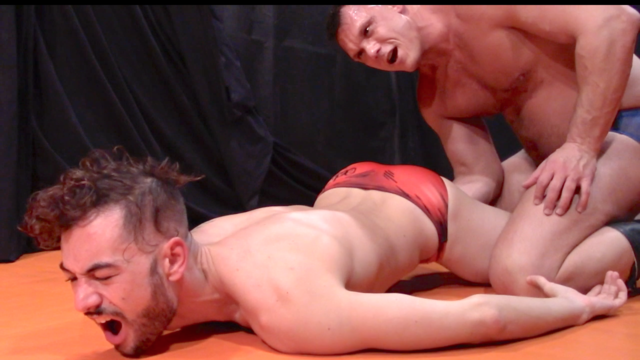 HD
31 min
Brendan is a skilled and sexy wrestler, no argument there. But in this brawl he is OBSESSED with the ample junk in Jax Atwell's nut sack. Over and over Byers pounds, twists, squeezes, and strokes his balls and our fans will definitely want to zoom in and press slow mo. This slow moving and smoking hot squash is also a chance for Byers to hump and pump Jax at every opportunity. Atwell's ripped body is the perfect foil for muscled beef Brendan and his dirty tactics.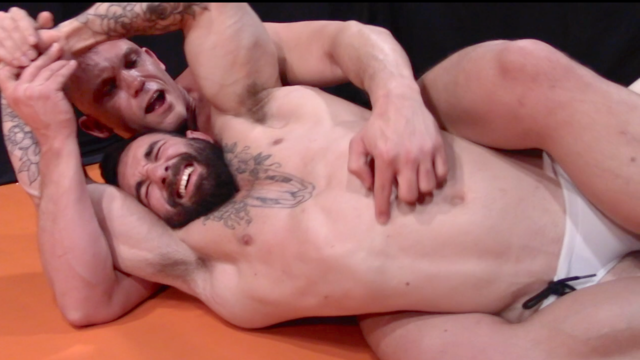 HD
27 min
Who wants to see massive bodybuilder Rob Steel get squashed to within an inch of his life? WE DO. Brendan Byers likes to work over smaller jobbers boys but he was more than willing to step up to this challenge. Rob likes to rough it up with the boys with the best of them but Brendan is out for blood in this one. He wails on Rob with punches, stomps, and the nastiest tombstone in all of wrestling!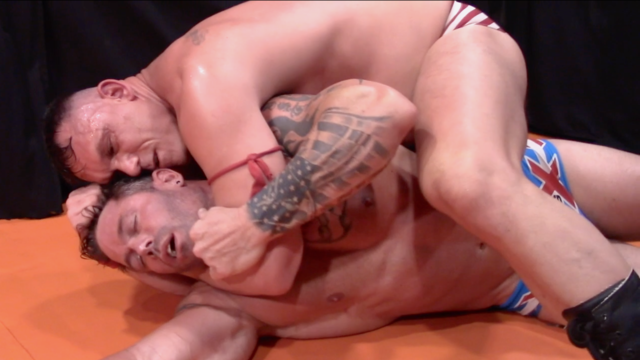 HD
30 min
ULTIMATE heel vs heel? Oooh FUCK yeah. When Joey Nux signed with MBW we just couldn't resist giving this infamous big man a REAL challenge. Putting him up against 6'3" Brutal Brendan Byers was a stroke of genius by our CEO and we know "stroke" is the operative word here! These two giants are both skilled, tough, and bad ass AF. This one is a rough back and forth that were literally making the walls of the MBW mat room rattle!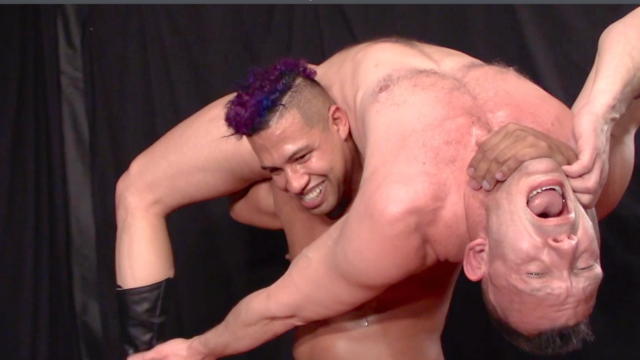 HD
39 min
Gabe and Brendan are legends in the world of private and underground wrestling and it is a pleasure to see these two bad ass studs go at each other with vigor. This is one of the roughest and BEST fought matches of the year! Both of these men want to walk out with bragging rights so the action here is pro style STIFF - and hot as hell. This is a great fight that will definitely have you hitting the rewind button.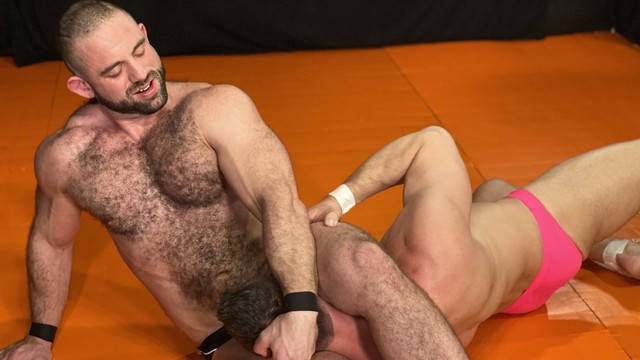 HD
32 min
What happens when two alpha heels go up against one another? We brought together two of the HOTTEST bad boys in underground wrestling and let them go at it! The all out brawl that unfurls here is VERY rough and VERY hot. These two like to beat up muscle studs so when the action gets heated you can bet it's rough as FUCK. Bull is a bully and Brendan is a cocky fuck so watching them both get worked over will be a big turn on for all you jobbers out there wanting to turn the tables on the heel! These two bash on each other's bodies, crank on vicious holds, and grind their dicks into each other.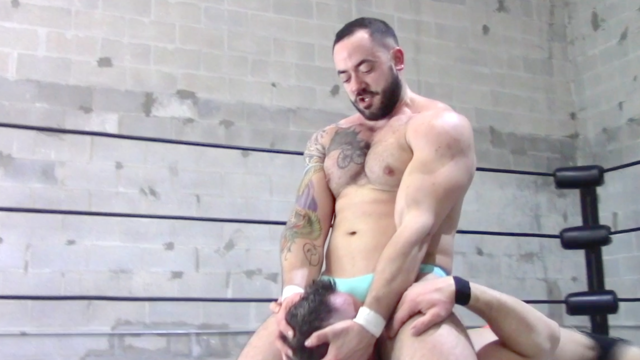 HD
32 min
We are SO pumped to welcome big and beefy Rex Brody to the MBW ring! A bodybuilder with giant pecs and a cocky attitude he is the perfect fit for a battle against MBW bad boy Brendan. The chemistry sizzles from the start as these two grope and kiss each other but Brendan is a heel that came to clobber no matter how big the opponent. And by clobber we mean BUST the big bodybuilders BALLS! He's also not oppossed to reaching into his trunks and stroking his dick. Throughout this full throttle contest Brendan finds more and more dirty ways to torture the big man's cock and balls.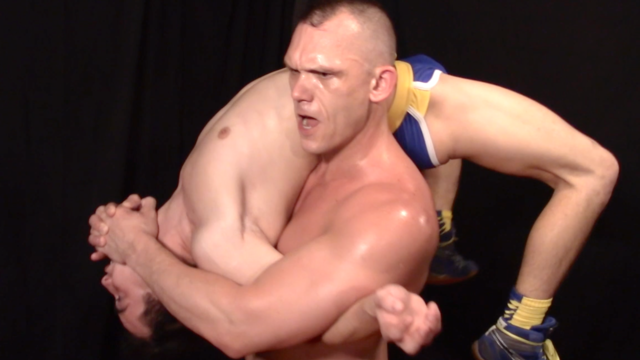 HD
29 min
Brendan's mouth was watering at the idea of getting his hands on our sexy pro boy Joey McCoy. The obvious size difference may have you thinking this match will be a squash and it is NOTHING but. Brendan has his way with Joey and he doesn't hold back but this is a great back and forth match that flies by at a breakneck speed with tons of slams, punches, and complex mat holds.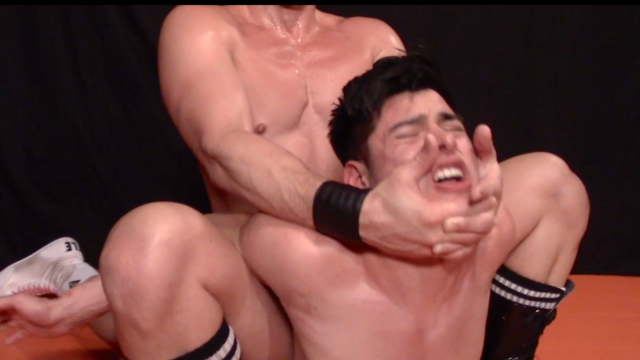 HD
32 min
The recent return of Dante to MBW takes a seriously sexy turn when he's in the mat room against pro wrestling sexpert Brendan Byers. Brendan is well known in the underground wrestling world. Wrestling for him is a true fetish and passion (as is his obsession with piledrivers). He puts the boots to Dante through most of the sweat drenched battle and Dante loves every minute.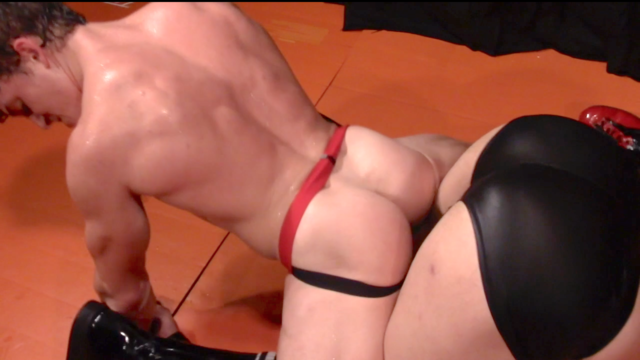 HD
35 min
What better way to welcome the jacked muscle hunk Scrappy to MBW then to put him in a jockstrap and pit him against underground legend Brendan Byers?! Scrappy's debut is a sweat drenched, all out, ball busting, ass slapping, gut stomping WAR! Brendan (aka Masked Bruiser) has torn off the mask and donned his leather daddy gear - and he's in the mood to DOMINATE. He TEARS into the world's hottest muscle boy with stomps, punches, chokes, racks, slams, camels, and more ball torture then we've ever seen!