Chris Cannon
Chris Cannon Videos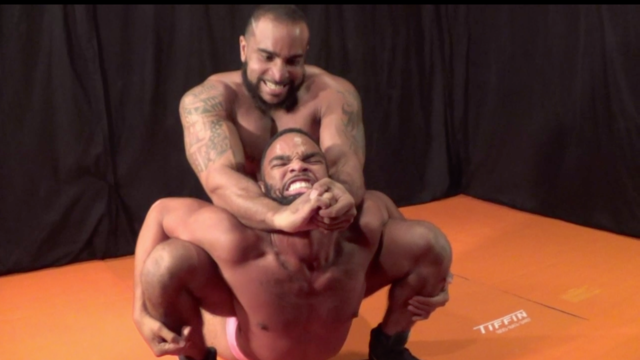 HD
27 min
Sexy muscle hunk Cannon returns to the mat room vs an opponent he knows too well. These two muscle boys went at it in the ring a few years ago and Chris is hankering for a re-match against our dom bodybuilder-in-residence Nick Flex. Nick squares his jaw on Cannon's pink trunks and hot body and strips down to a rainbow thong. He goes to town on Chris with a flurry of wicked slams, plexes, punches, and mat maneuvers. Hard to tell which big man will come out on top in the end but this is one bout we KNOW the fans will enjoy!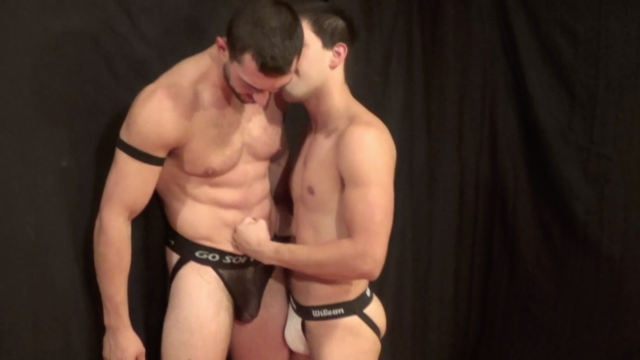 HD
17 min
2 videos for 1 low price! What could be hotter than watching Jesse Zane gut punch the crap out of Luke Maxwell AND Chris Cannon? Luke's ripped abs get drilled over and over and turn beat red. Chris crumbles from Zane's punches, stomps, and knees! 2 hot GP vid's for one price!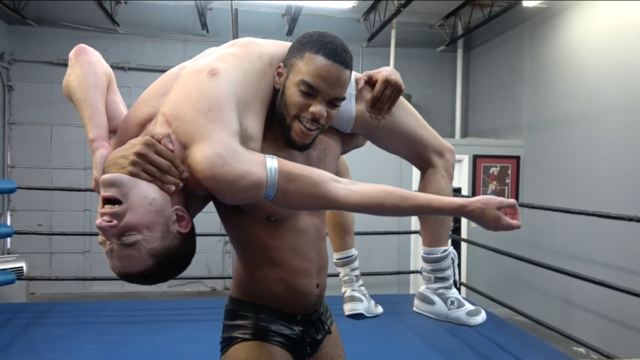 HD
19 min
Fans are gonna love watching Chris Cannon take apart Taylor inside the squared circle! Cannon uses every inch of the ring to punish Taylor with suplexes, slams, camels, headscissors, bostons, and one of the best racks we've ever seen!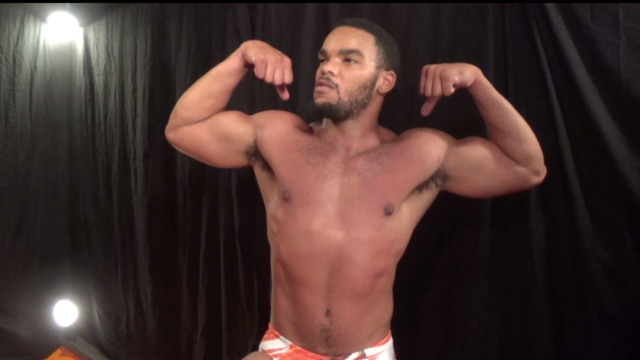 HD
36 min
Chris Cannon is the ultimate hot heel. JT Atlas is ripped and sexy and even though he has a size disadvantage he gives Chris a great match. These two go back and forth with tons of trash talk and hot moves. At 36 minutes, this long match is packed with action and sexy attitude, Chris chokes JT with his own trunks and both wrestlers are spent after a long hot battle!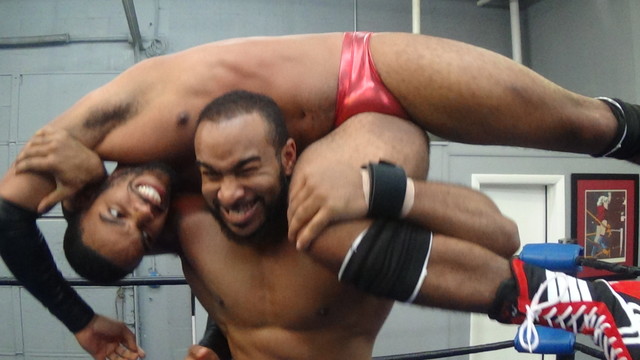 HD
26 min
Our two big men go face to face in the ring at last and WOW is it a barn burner. Both musclebound studs are skilled, strong, and ooze cocky attitude. Nick has a slight weight advantage and he comes out strong with power moves, punches, slams, suplexes, sub holds, and some moves we've never even seen before! Cannon has never lost a bout in MBW and he manages to take over for a bit and gets Nick in a tombstone piledriver (how does he get that massive dude up in the air?!) but even a strong and undefeated stud like Chris (with a Cannon in his trunks) will eventually succumb to the power and brute force of Nick Flex!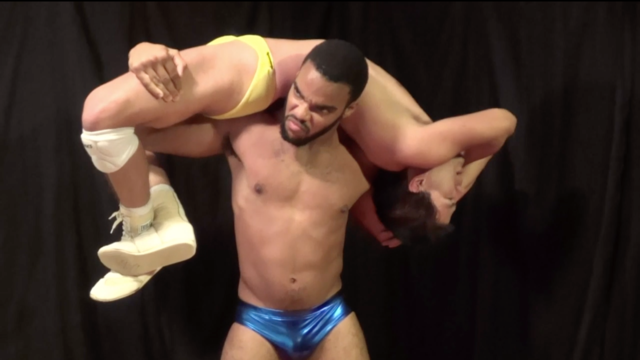 HD
24 min
If you like a hot big vs small matchup then watch Chris Cannon manhandle Jesse Zane with his jacked bod and loaded shiny blue trunks. Cannon is all attitude and Zane never backs down as Cannon tosses around the smaller Jesse with tons of power moves, submission holds, and constant verbal humiliation.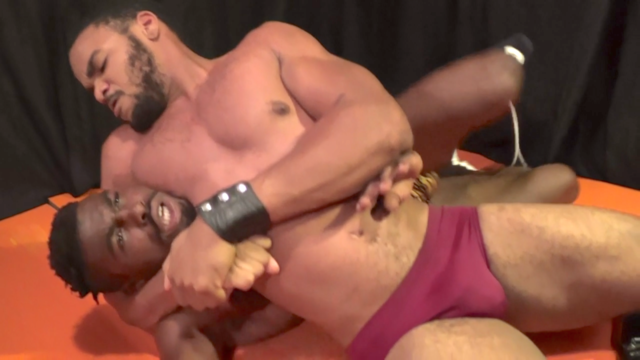 HD
24 min
Hot chocolate times TWO. From the moment Chris Cannon demanded Tiger to take off his leather vest for him we knew this would be special. Our jacked muscled spark plug Tiger vs tall COCKY Chris Cannon and his loaded trunks is the mouth watering match our fans have been thirsty for.