Marcus Ryan
Marcus Ryan Videos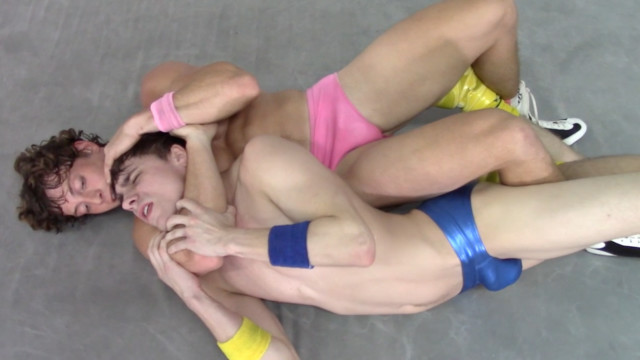 HD
26 min
Multiple standing suplexes, bodyslams, tree of woe, camels, crabs, and every other pro wrestling move you can think of! Watching Scrappy play the heel makes you realize that you are watching a true artist who excels at his craft. As far as Marcus goes, well he's game for some punishment, this boy gets hard no matter who is working him over and there is definitely some perk in his shiny blue trunks this time around. And since this is MBW, Scrappy also does not miss a chance to work over the boy's balls with earth shattering accuracy!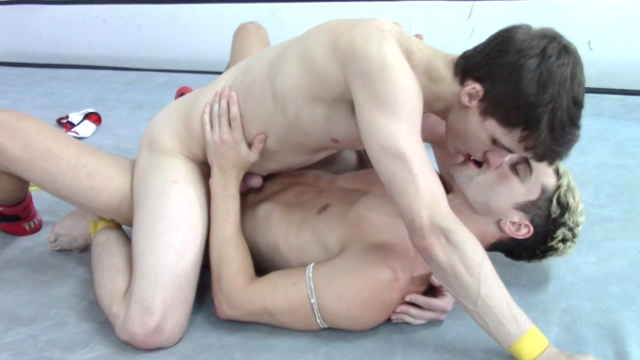 HD
1hr 6 min
With this 1 hour wrestle-fest Taylor has become the king of the long, sweaty fights! This time it's twinky jobber Marcus Ryan that locks up with Taylor. The battle of the twinks tumbles from the MBW ring into the mat room for after hours naked wrestling and lots of foot play (and fucking). Both boys bust their loads all over each other and by then they are totally spent and totally satisfied - and you will be too!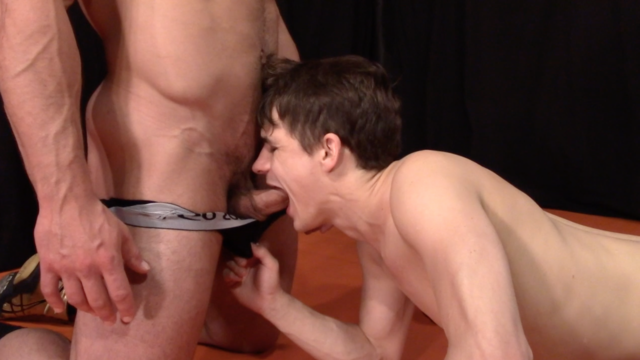 HD
50 min
Who wouldn't want to spend 1 hour in the matroom with Derek Bolt?! Marcus Ryan is literally jumping up and down at the mere thought of it and a twink vs bodybuilder showdown delivers all your big vs small dreams in one hot package. Seeing the way Marcus eats up Derek's massive chest will make you want it for breakfast every day! Then the big man power fucks the hell out of Marcus in every way known to man and wrestler. One hour in the matroom? It's never enough when it comes to Derek but damn this one will have you drooling with delight!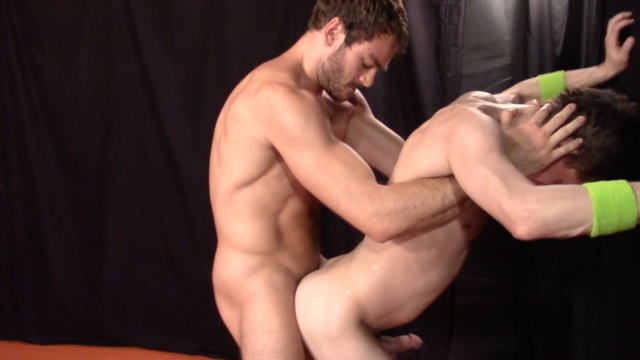 HD
39 min
Wrestling obssessed? Or does Marcus Ryan LIKE to get abused? A little of BOTH? Our popular newbie twink is in full boned salute again throughout his match up with Max Adonis. His raging hard on is so obvious it begs the question; did this pretty boy come to MBW just to get worked over (and plowed) by hot muscle guys? The answer is YES.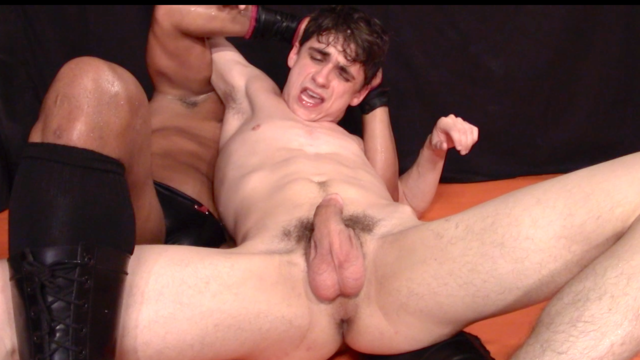 HD
45 min
The exploits of world famous wrestling underground superstar Gabe Steel are well known. This guy is all attitude with incredible wrestling talent and thick muscles to back it up! He's all technical skill and bad boy attitude but it always looks so EFFORTLESS. He strips off Marcus' gear and massacres this boys body with blows and body mangling holds. Marcus spends a good portion of this match naked and hard. What better way to introduce him to the MBW fans??!