Catalog 34 - BRAWLERS
August 18, 2022
Who wants to FIGHT? Something must be in the water at MBW headquarters because the Muscle Boys stomp, punch, kick, and slam their way through Catalog 34 like drunken sailors at a cock fight. The way MBW newbie Adam Awbride slams fellow newbie Levy Foxx' hole you'll wonder why we didn't call it POUND IT. You wanna GO? Let's go!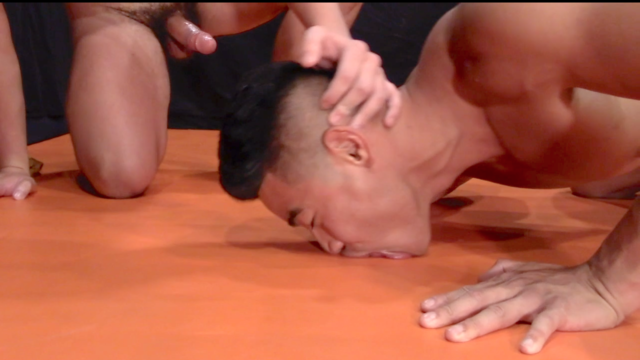 HD
31 min
Fight or Fuck? Why choose, it'll be BOTH. These boys know their way around the MBW mat room and from the looks of it they know how to torture each other's ball until they are both screaming in pain. Punching each other's pecs and guts until they both have red marks all over seems to be the tactic from both sides. Masyn grabs the bull by the horns (or the boy by the balls?) and grand slams a bunch of home runs into Luke's pretty butthole - from all over the yard. Once he's rounding home inside the bottom in the 9th, Masyn pulls out and shoots all over Luke's face.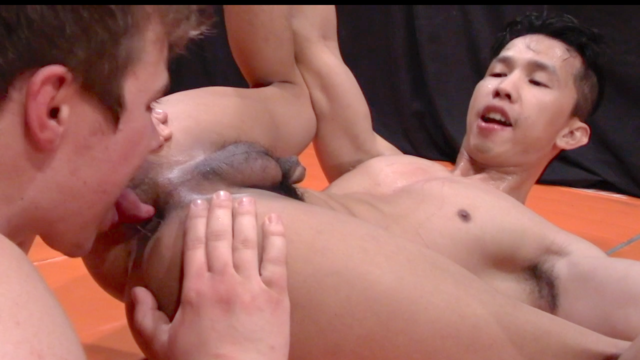 HD
37 min
Always put your best foot forward. Or in this case, put your foot in the other dude's mouth over and over and lick his toes a ton too. Our two new recruits haven't made up their minds if they want this match to be about fighting, feet, or fucking. And of course it'll be all three! They kiss, wrestle, punch, trash talk, and strip. Then they wrestle naked. Then they do more foot fetish play that has ever been done in the mat room. Then Adam pounds the shit outta Levy. Then Adam cums is all over Levy. In between all this action there is enough playful foreplay to charge your engine.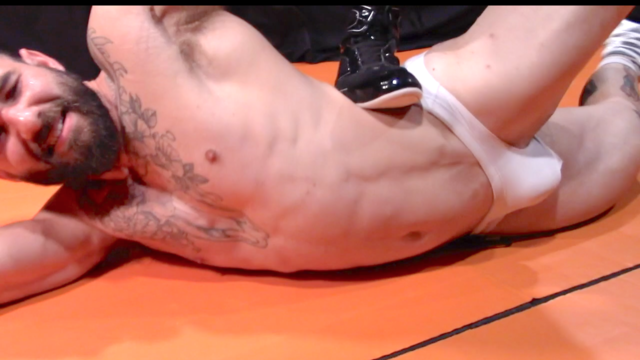 HD
26 min
Here at MBW we love bodybuilders. These two jacked hunks have a full head of steam and collide in our mat room with a force that will make you tremble. This brawl is truly about two brawlers with tons of muscle and a chip on their shoulder. The way Joey drills Rob's head into the wall multiple times we definitely think "bash" is also the operative word. As an added plus, when they aren't viciously pummeling each other, these two love to show off and flex for the camera. The back and forth is awesome to behold but in the end Joey wants to go for a 10 count to really punctuate his dominance and prove he is the stud with the most cred.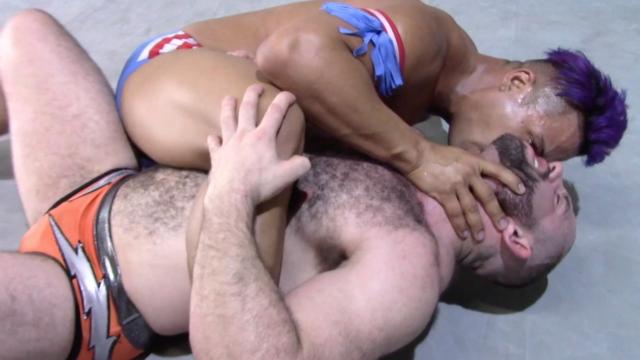 HD
32 min
Quite honestly this might be one of the best old school pro wrestling matches ever filmed. The action has it all: multiple slams and suplexes, staggering sub holds, back and forth action, cheap shots, trash talk, make outs, stomps, punches, and some hot cock stroking! Granted not all pro wrestling on TV in the 70's came with under the trunks action but no one told Bull Barrett that. He goes at Gabe's cock and nips several times while also hammering the crap outta him. Both of these manly men bring the pain to their opponent and it's anyone's guess who will emerge victorious!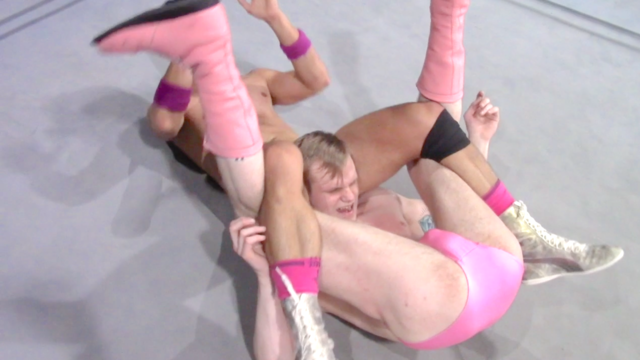 HD
29 min
Twunk jobber vs Twunk jobber? Don't say that to these two ring veterans because in this match they seem out for blood! From the start Jesse is out to prove he is the sexiest pro wrestling Twunk in MBW with lightning arm drags, suplexes and tons of old school pro technique. He seems poised to dominate young Spence and we were cool with that. However, Spencer is a ring technician and he battles his way back with a vengeance with several old school pro moves of his own! But hold the phone boy wonder, Spencer also tosses aside his pretty boy image and actually tries to choke out Zane! Both boys end up marked up, sweaty and exhausted at the end of their wrestling journey!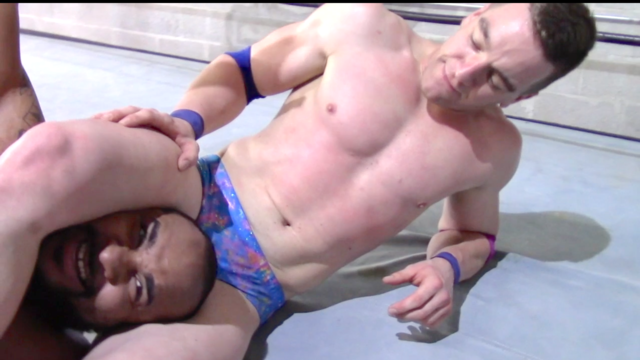 HD
24 min
Don't BLINK! This match is fast and furious and way more HOT and ROUGH than repetitive movie franchises. Nick Flex knows he can dominate in the ring with a barrage of stomps, chokes and slams. Very few have given Nick Flex a run for their money in the MBW ring and low and behold it is none other than Brad Honeybutt. This smooth pretty boy is up for the challenge! When we deciced to call Cat 34 "BRAWLING" were weren't kidding. We are prone to say "this match has it all" but in reality fans…this match HAS IT ALL!