Catalog 36 - Three Way Holiday
December 08, 2022
It's time for the Holidays and what better way to spread some good cheer than to induldge in some 2 on 1 Muscle Boy bashes! 3 ways, chokes holds, ball bashing and rope work are all on Santa's list this year so we assume our fans must have been VERY good boys indeed. When the Holidays cause you stress just have some fun with the MBW elves and ring in the New Year with this simple resolution: "Let's Rassle!"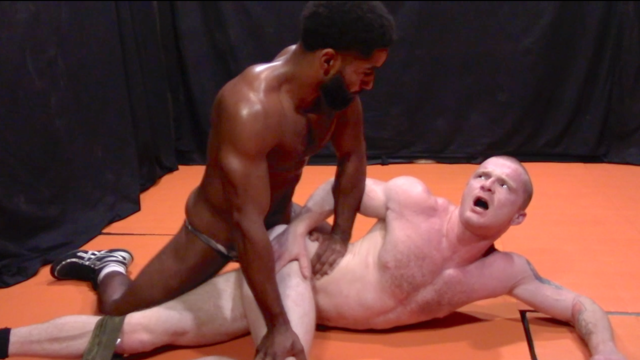 HD
41 min
Whether choking Brody Fox with his two hands or stuffing his mouth with his cock, Ty Shadow knows how to take control of an opponent. Brody is new to MBW but his gorgeously ripped body and submissive streak makes him the perfect match for the dominant Ty. Pounding him all over the mats and in multiple positions, Ty takes the heel role to a whole new level! Brody moans and groans through it all - we seriously doubt he will be the only person moaning his way through this one!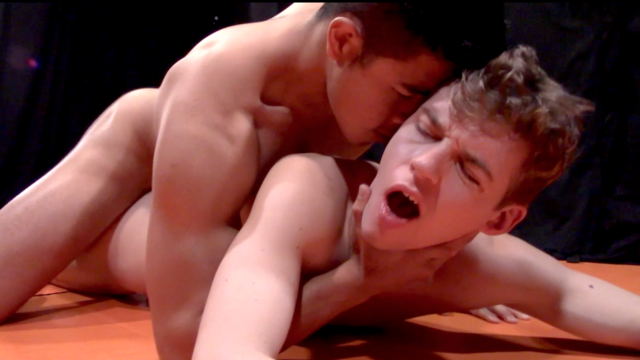 HD
33 min
This slow and sexy roll is more playful that our usual "punch and slam" fest but it is SEXY as fuck. The gear is see through and skimpy which really shows off these boys gorgeously lean bodies. Bare feet also add to the luster of this erotic wrestle. Once Luke gives Jack the dick down of his life we know our fans will be shooting their loads faster than you can say "twink vs twink".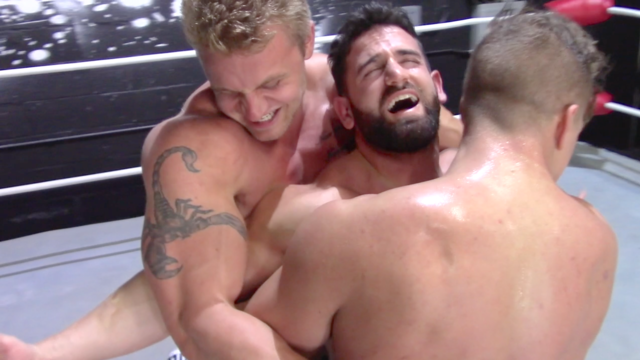 HD
36 min
There are some savage and vicious matches on MBW but there may be nothing to prepare for the brutal beatdown that Drew and Iceman impose on a helpless Johnny Greco. To call this a "two on one" match wouldn't be fair because Iceman is such a mountain of muscle he really counts as two Muscle Boys all by himself. Drew and Ice don't just want to work over Johnny - they want to pummel, smother, and destroy him. 2 big muscled studs on 1 thick muscled boy.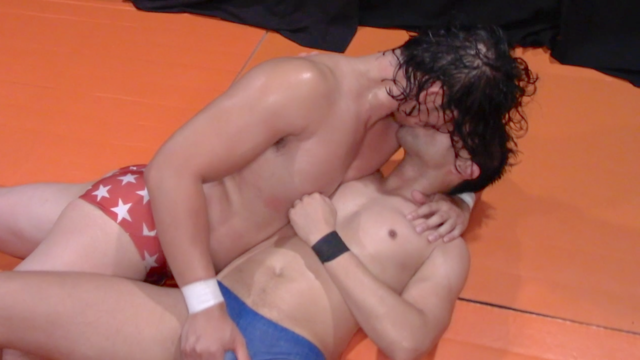 HD
34 min
The thing that separates MBW from other sites is that our boys are actually INTO wrestling. hey are truly turned on by it and always go ALL OUT. Seeing two hot muscleboys like Zane and Ramos go at it is the perfect embodiment of our philosophy at Muscle Boy. We pride ourselves on finding wrestlers that love wrestling and are CRANKED up by being on the mats. Which is why it is SO hot to watch these two boys beat the ever living FUCK out of each other while also kissing, humping, and groping each other's junk.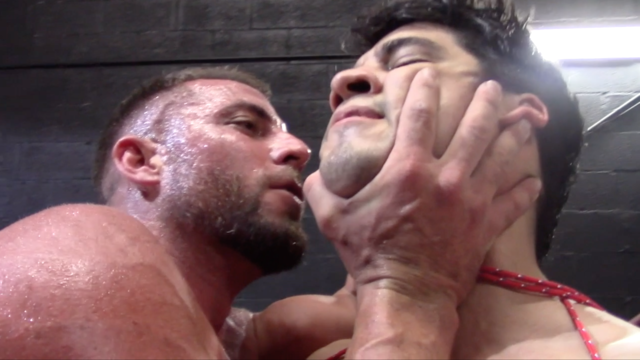 HD
24 min
If you like your 3ways VICIOUS then park your aggression right here boys. This is a truly ROUGH and nasty video and Lobo is absolutely humiliated and WRECKED at the hands of Cash and Gunnar. It is a slow, methodical and devious destruction like nothing we have ever released. It pushes the edges of danger several times and Lobo is the lucky boy that gets to suffer this once in a lifetime humiliation. Lobo is brought to his knees and is hog-tied and helpless. There couldn't be a more fitting or hotter ending.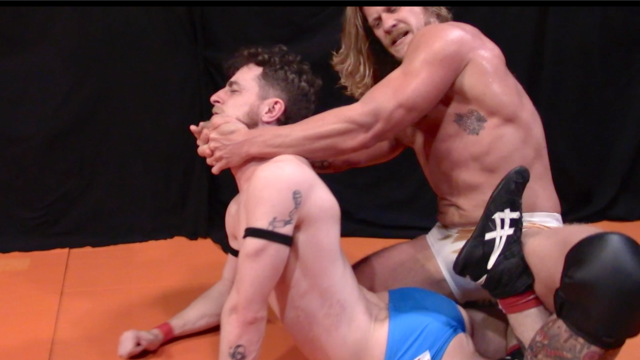 HD
29 min
Sometimes wrestling is all about contrast. Jack Dillon is a ripped, tan and a muscled piece of beef. Mack is a scrappy featherweight newbie who just happens to love choke holds. He wants to put the big man OUT and we can't wait to see if he can pull it off! Mack loves chokes almost as much as Jack likes forearm smashes to the back, the chest and the gut. Two hot wrestlers going all in on the mats will get your pulse racing and your boners throbbing!