Scrappy McNair
Scrappy McNair Videos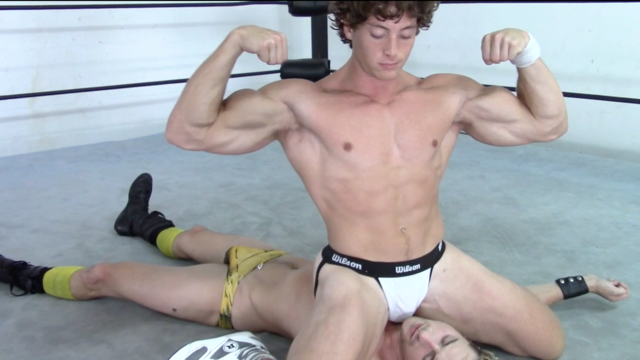 HD
35 min
Scrappy asked the MBW boss Rocco what he wanted him to do with Taylor Reign in the ring. Rocco responded "use the whole ring and pummel him - ROUGH". A back and forth battle is always hot but it is a HUGE victory for the fans when you see this amount of muscle, skill, and star quality in the ring!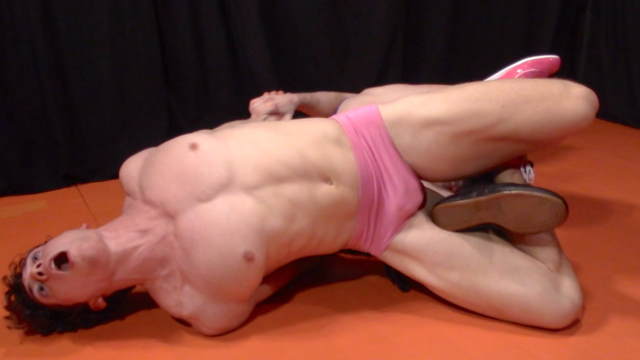 HD
30 min
This match could easily be billed as the battle of the pretty boys but these two hunks are very different in looks and wrestling style. Scrappy is a thick muscled tank who preens like a peacock and Spence is a sweet, lean, and innocent jobber with a secret mean streak. All of those attributes and more are on display in this hot back and forth battle. Scrappy will end up as Scrappy usually does but when you see how awesome young Spence can wrestle he will become one of your favorites!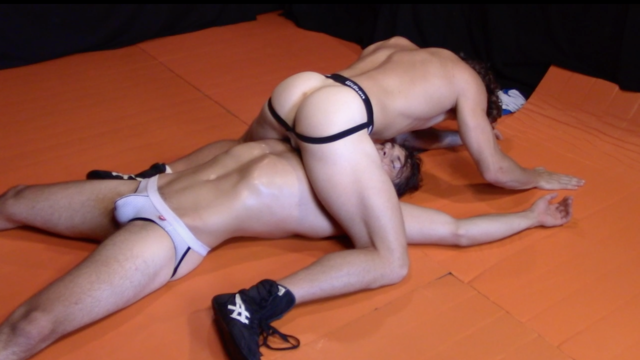 HD
35 min
Parker Flynn! We thought it'd be hot to see him and Scrappy in old fashioned singlets with jockstraps underneath. They spend the first half of this match in those singlets whipping each other around the mat room and trash talking. Scrappy's size and skill get the upper hand but Parker is a fighter, he doesn't fold easy. Once these boys strip down to their jocks the action REALLY starts to pick up and they exchange nasty spladles, slams and sweat all over each other.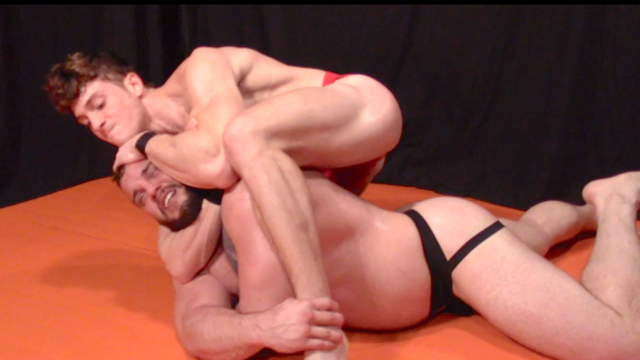 HD
47 min
This is another match that is almost an hour long! Scrappy and Daxx know each other well but trust us fans you have NEVER seen these two like this! There is something about being in the confines of the MBW mat room that makes all these muscle guys want to beat the shit out of each other (did the wrestling gods put a spell on it?). Scrappy and Daxx end up spending the last 3rd of the video in jockstraps and covered in sweat but hold on we are getting ahead of ourselves. And in our opinion NO ONE suffers quite as sexy as Scrappy does!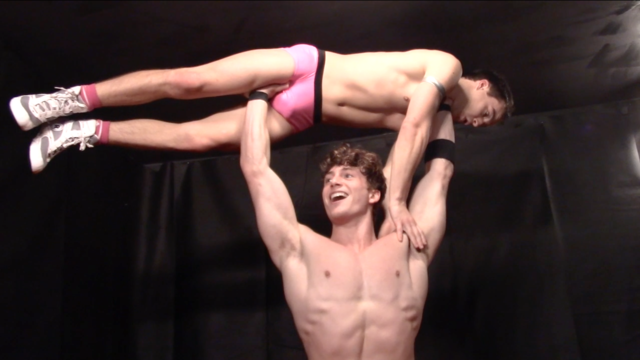 HD
34 min
Expectations…SURPASSED! This long sweaty battle between two of our sexiest muscle boys will go down in underground wrestling as an instant CLASSIC. We had high hopes for this one and the boys WAY exceeded our wildest dreams and deliver an all out brawl that will leave you clutching your singlet!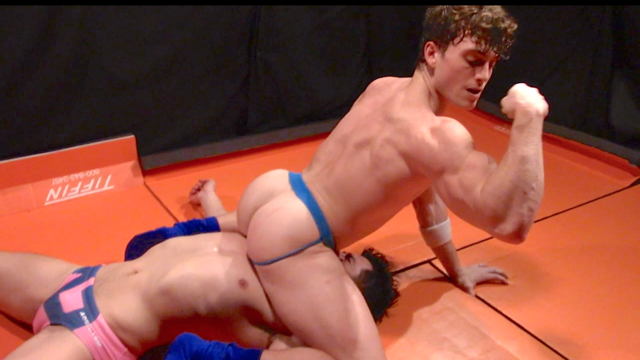 HD
36 min
Fans who finally got to see Scrappy's naked bubble ass in his debut match in our last catalog will be glad to know his naked milky white butt of perfection is back and buck wild! He wails on Dante from every angle and traps him in racks, crabs, and a long head scissor that will make you BEG for more. Dante might be pretty but he's no pussy and he literally flys back at Scrappy with ferocity and a barrage of wild moves and punches. And make no mistake fans, these pretty boys are not above some nasty ball torture!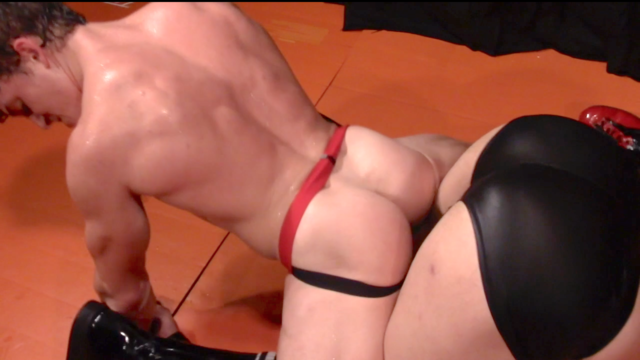 HD
35 min
What better way to welcome the jacked muscle hunk Scrappy to MBW then to put him in a jockstrap and pit him against underground legend Brendan Byers?! Scrappy's debut is a sweat drenched, all out, ball busting, ass slapping, gut stomping WAR! Brendan (aka Masked Bruiser) has torn off the mask and donned his leather daddy gear - and he's in the mood to DOMINATE. He TEARS into the world's hottest muscle boy with stomps, punches, chokes, racks, slams, camels, and more ball torture then we've ever seen!