Catalog 42 - Sexy Wrestling
October 12, 2023
We love to sex it up. In catalog 42 our Muscle Boys prove that sexy wrestling can come in many forms and styles. Whether it's Liam Collins fucking the hell out of Aiden Langston or Scrappy and Alex Costa putting on a pro wrestling clinic in the ring it's ALL sexy and erotic to us. And we hope you think so too!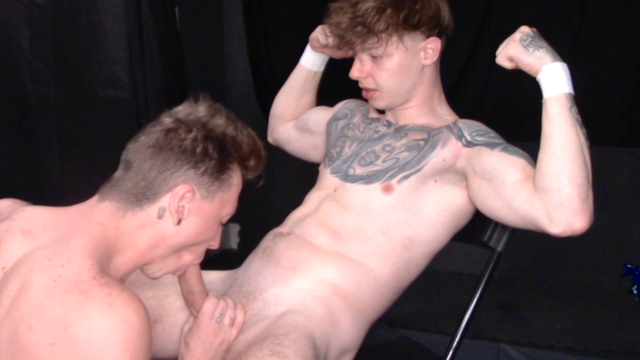 HD
34 min
Which one to destroy? Both of these sexy pretty boys have the type of looks that can give a heel a hard dripping boner. But what if they BOTH are gorgeous jobbers? MBW solution: have them beat the crap out of each other. Get ready fans because this is one of the highest quality erotic vids we've ever produced. Liam goes FULL erotic here and takes Aiden's hole with some of the hottest fucking the mat room has ever hosted. Liam plows, pounds and rides Aiden's gorgeous peach and we almost passed out while witnessing the spray of cum Liam blows all over Aiden backside. We'd say this is "not to be missed" but we know our fans would never pass this one up!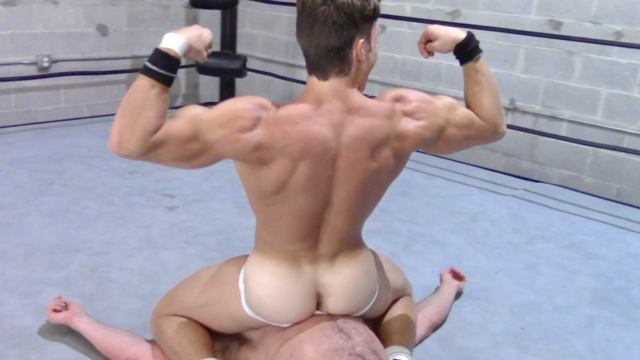 HD
42 min
We know you will be happy to see two of our best in the ring against each other but here's the burning question: which icon, which legend, which SUPERSTAR will emerge the victor? Expectations are high when you put the likes of Alex and Scrappy in a ring and tell them to "go at it boys". This match is a cornucopia of pro wrestling moves and holds that will make your insides explode. This is a rare example of when expectations are not only exceeded but they are blown through the roof. This may just be the best ring match ever at MBW.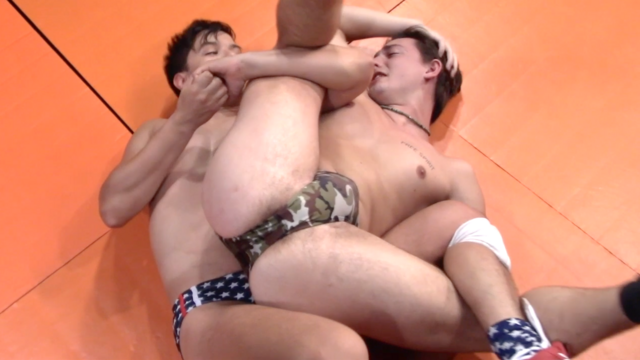 HD
32 min
Jesse loves to play. Who better to own as a play thing then the "boy toy with attitude" Masyn Thorne? Masyn is clearly outmatched by Jesse's experience, strength, and skill but in case you hadn't noticed in his previous videos: Masyn is a screamer. He begs, moans, whimpers, shrieks, cries and howls throughout this video and we love every fuckin minute of it. This one can go slow and sensual or rough and erotic, sometimes all at once. It's a lesson in domination and submission with enough verbal theatrics to keep your interest up and your dick hard.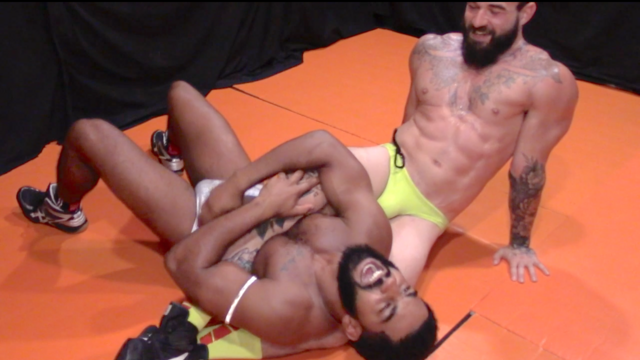 HD
28 min
If you are gonna play rough against a massive bodybuilder like Rob you better play ROUGH! Steel has a body of steel and knows how to use it and you can feel the power of his punches right through the screen. He throws a barrage of them at Ty and this match is filled with impact play that will surely impact your libido. There is some great back and forth brawling as well as a bunch of sexy sub holds that are cranked on both wrestlers. We always root for the little guy to overtake the big guy but we also looove watching the big man manhandle the smaller boy.