Roger Atlas
Roger Atlas Videos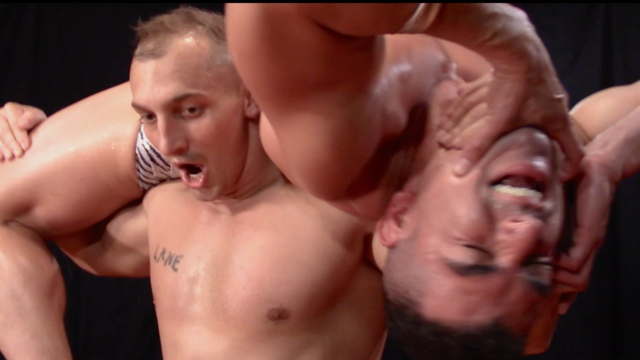 HD
29 min
Roger Atlas has always been a BEAST on the mats. But there is something more going on here. Who pissed off this big man? Maybe it was Jeremy's lighting elbow drops or that boot he shoves against Roger's throat?! Don't poke this beast, he will FIGHT BACK HARD -and holy shit does he ever! Roger rages at Jeremy with slams, backbreakers, racks, and punishing mat holds. The expression on his face as he bellows that question is so hot you may wish YOU were the one being bounced up and down in Roger's torture rack. The evil intensity in Roger's eyes are smoldering with rough heel energy and it's a major freaking turn on fans!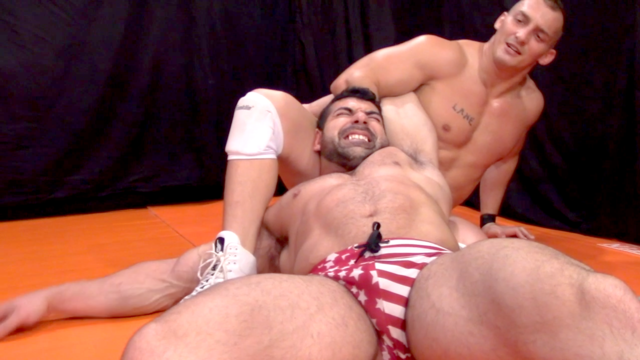 HD
24 min
Who wants a street fight? MASSIVE and MUSCLED bodybuilders like these two sure do! The fact that it turns into a fist fight is no surprise. They are evenly matched and both men are so damn THICK that it limits what kind of holds you can get on someone that size. No matter, Damien and Roger are up for a STIFF fight and they both seem to enjoy battering each other's thick muscles with punches and stomps! There is plenty of evenly matched back and forth but in the end all we can tell you is that both men are laying on the mat like giant slabs of meat, huffing and puffing from exhaustion.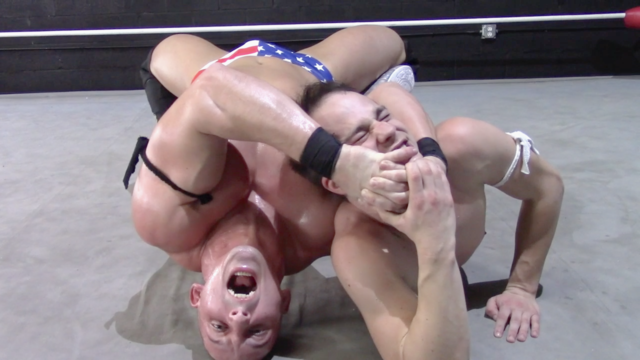 HD
30 min
Every now and again two really skilled pro wrestlers enter the MBW ring and put on a wrestling CLINIC. The match between Joey and Roger truly fulfills that promise and then some! Joey is out for blood and immediately takes Roger by storm with dirty tactics, flying dropkicks, and little guy pluck that only he can pull off. Roger absolutely destroys Joey all over the fucking ring and for those who love watching Joey suffer this video is for YOU!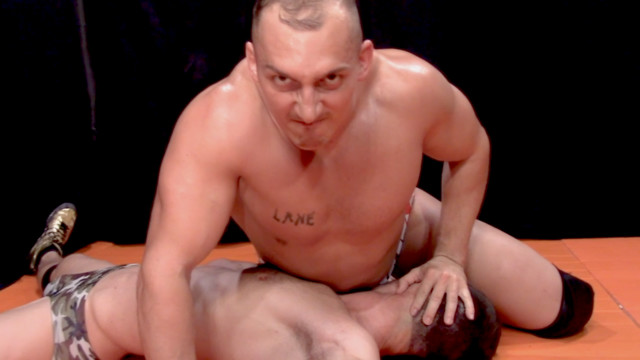 HD
27 min
Blake Star makes an impressive debut against an even THICKER Roger Atlas. Roger's wrestling skills and shit talking are the building blocks of a legend and at first this looks to be a classic Roger squash. But Blake is out to prove himself here at MBW and after he rocks Roger with some nasty clotheslines he takes control on the mat with some nifty mat holds. Watching Roger suffer is a ton of fun but then again watching Blake writhe in agony is hot as hell too!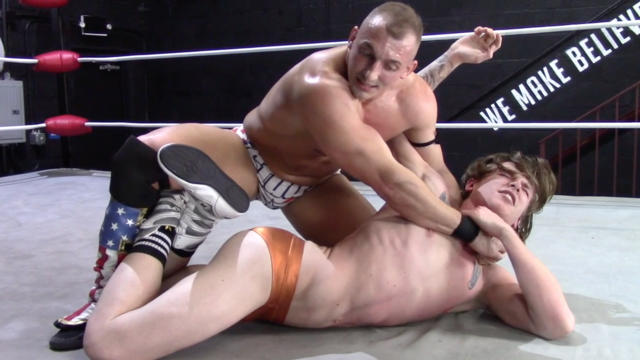 HD
26 min
When these two meet up in the ring, the constantly thrashing bodies will have our fans dripping with delight. Roger toys with the newbie pretty boy for some of it but the way he stomps, slams and tortures him you'd think he wants to take him home and mount him over his fireplace. Ty is new to MBW and we have high hopes for him in the future but this hair flying, all out whipping is ALL Roger Atlas. We know our fans will eat up these spectacular studs and come back for seconds!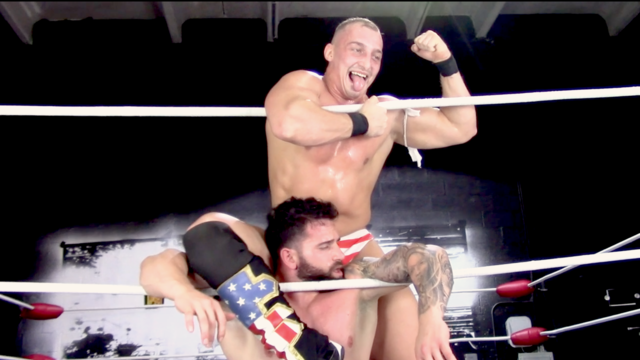 HD
29 min
Roger Atlas has muscle, charisma, and the type of old school pro wrestling skills that will send our fans into orbit! For his first match we put him up against another talented adonis, Johnny Greco. This back and forth barn burner is a pro wrestling clinic that harkens back to the early days of Saturday morning pro wrestling. These two seem out for blood as they hammer, suplex, and bodyslam each other all over the ring!