Catalog 32 - Choke, Punch, FUCK
April 15, 2022
To all those wanting to take on our hot new Muscle Boys we say BRING IT! This new group of hot boys are ready to take the underground wrestling world by storm and we are going step aside and let them take over. Lately, we've had to turn away some of the wrestlers who want to join MBW but in Catalog 32 we think the fans are going to LOVE this fresh crop of meat. They are hungry, talented, sexy, and ready to tear apart the competition!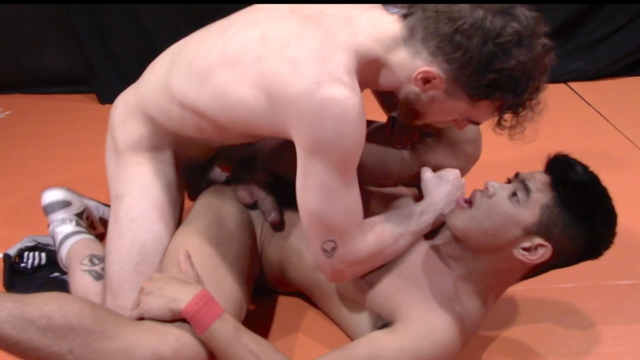 HD
42 min
Luke Truong is back and he's on a mission to sexually dominate newbie Mack Mahoney on the wrestling mats. Both these boys enjoy choking and eventually fucking the cum out of each other! Mack may be new to Muscleboy Wrestling but he's no pushover, he dishes back what Luke delivers and he's determined to claim Luke's hole by any means necessary!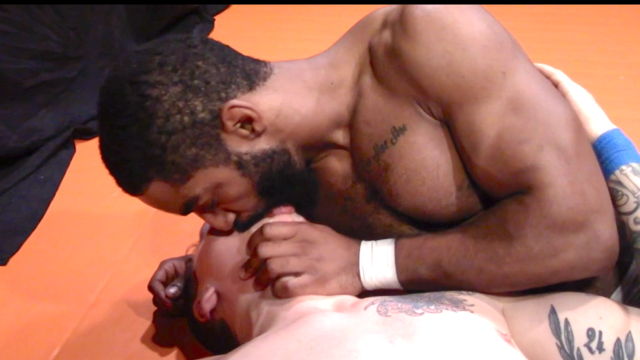 HD
33 min
Is the world truly ready for the superstardom that is about to be thrust onto Ty Shadow?! From the way he violently thrusts against Aiden's muscle ass we know Ty is READY. There have been some spectacular debuts at MBW but this erotic tinged fight between these two newcomers is one for the ages! Aiden Langston is more than ready to give up EVERYTHING to Ty and in this sweat soaked domination session it's apparent that Ty can have anything he wants from just about anybody.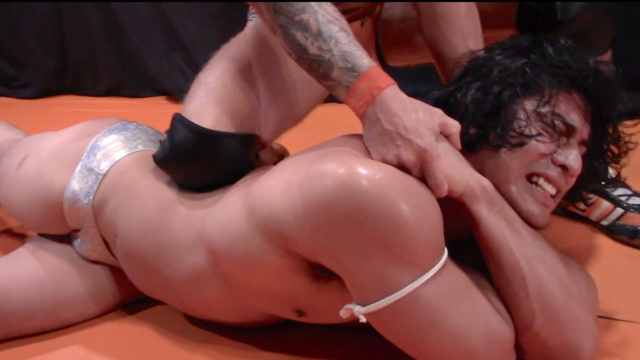 HD
26 min
Zach and Jack are big boys with plenty of attitude and hair to spare. Jack is ripped and tan and Zach is beefy and pale. How do we manage to have big boys like these two have such an over-the-top and sweaty battle within the confines of our matroom? It's a riddle that you have to witness to believe but trust us fans, this is a back and forth clash that you will "visit" over and over again!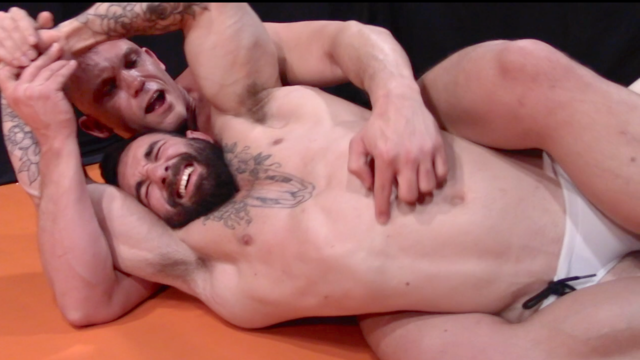 HD
27 min
Who wants to see massive bodybuilder Rob Steel get squashed to within an inch of his life? WE DO. Brendan Byers likes to work over smaller jobbers boys but he was more than willing to step up to this challenge. Rob likes to rough it up with the boys with the best of them but Brendan is out for blood in this one. He wails on Rob with punches, stomps, and the nastiest tombstone in all of wrestling!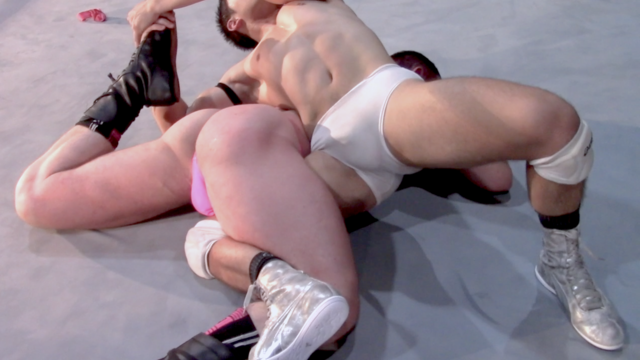 HD
45 min
These two MBW stars have squared off before but never in the ring - this time they get naked and and bring MUCH more sexy play into the match. Jesse takes command fast as he ties up Alex in the ropes he plays with his nipples incessantly. Nipples and punches seem to be the main course. lex will NEVER be outdone in the ring and he rages back like only Costa can! He pummels the fuck out of Zane's abs so hard that marks were left all over his body. Zane manages to use every inch of the ring space as he hammers Costa from ring post to ring post and ties him up in many of his signature sub holds. We can only watch and wonder and press rewind as the erotic sparks explode!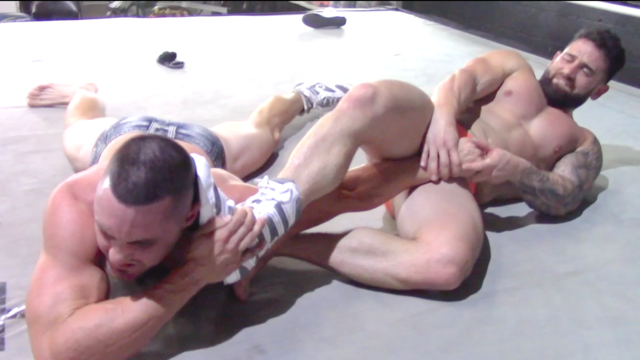 HD
23 min
Johnny Greco has developed into a terrific pro wrestler and watching him utilize the ring in creative ways is a source of pride for MBW boss Rocco. Greco has been beefing up his body too and there are no complaints on that front either! Leo Langston has a few inches on Johnny and he has a body of death and enough enthusiasm to fill up 3 wrestling rings. These two go at it with refreshing abandon and they toss each other around the ring and even exchange the dreaded tree of woe in the turnbuckle.