Jeremy Daniels
Jeremy Daniels Videos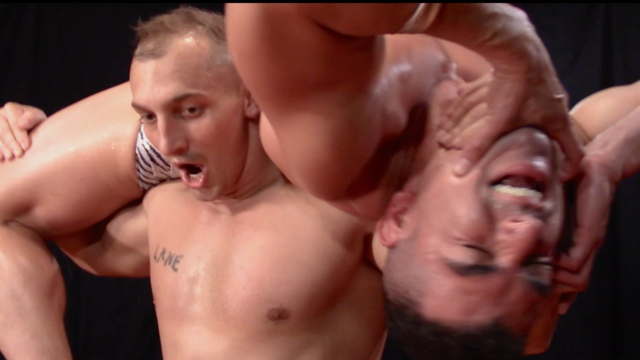 HD
29 min
Roger Atlas has always been a BEAST on the mats. But there is something more going on here. Who pissed off this big man? Maybe it was Jeremy's lighting elbow drops or that boot he shoves against Roger's throat?! Don't poke this beast, he will FIGHT BACK HARD -and holy shit does he ever! Roger rages at Jeremy with slams, backbreakers, racks, and punishing mat holds. The expression on his face as he bellows that question is so hot you may wish YOU were the one being bounced up and down in Roger's torture rack. The evil intensity in Roger's eyes are smoldering with rough heel energy and it's a major freaking turn on fans!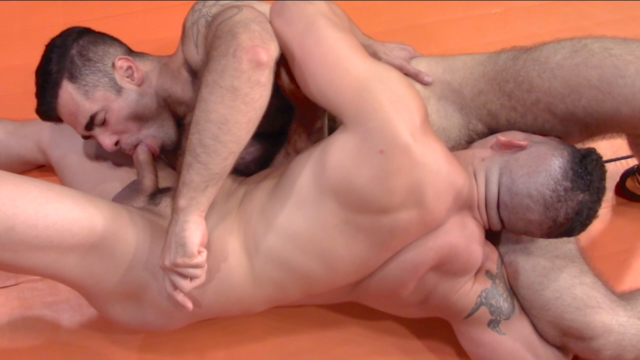 HD
33 min
Sexy muscle bear Lucas is all hotted up for his smooth and muscled opponent Jeremy Daniels. Since both boys are in jockstraps it's easy to see why. Chemistry is key and these two sizzle from the start. his catalog is titled Rough Riders and Jeremy wrestles Lucas rough and rides him rough too! Jeremy controls this one and then rips off the jocks and pounds Lucas (literally) into submission. We will let our MBW fans use their imagination to figure out the outcome of this hot AF match on the mats!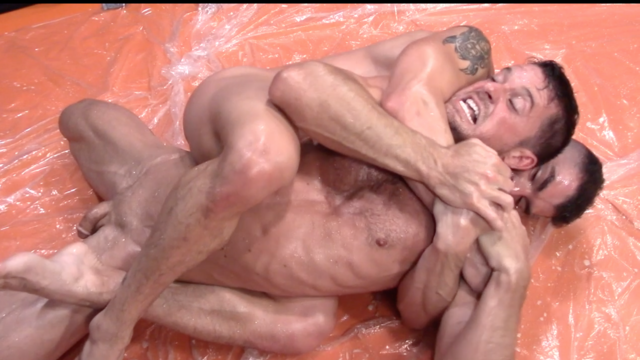 HD
33 min
Wet and WILD! This oil soaked contest starts out in see through skimpy briefs and quickly turns naked. Jeremy was crushing on Blake the moment they met so we decided to let them go all out (& naked) in an oil match. Blake really plays up the erotic brutality and despite the slippery mats he is NOT going to go easy on his opponent. Jeremy is eating it up and enjoying every second as he slips and slides all over Blake's naked body.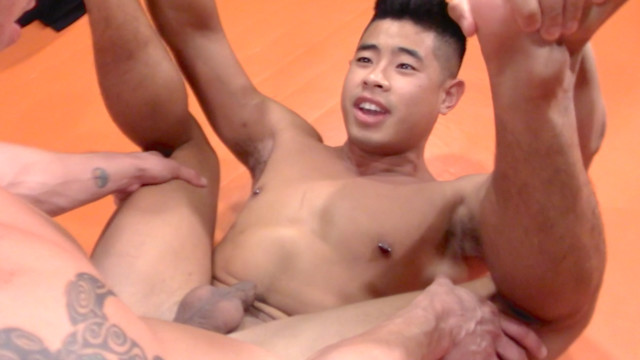 HD
34 min
In our view there is no cuter boy toy on the planet than Luke Truong. His gorgeous looks and tight body are a given but listen up fans…he LOVES wrestling! We tossed him into the mat room with experienced wrestler Jeremy Daniels and both of these boys threw themselves into this one. They love to kiss, grope, and grab each other's balls in between wrestling holds. This battle was waged mostly on the ground with lots of erotic play. Jeremy buries his face in Luke's bubble ass and then fucks this boy raw while Luke has a BIG smile on his face the whole time.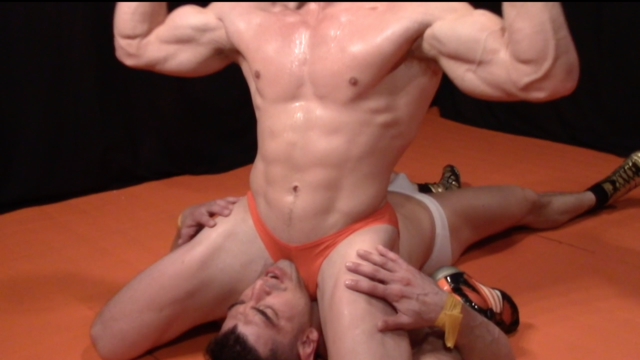 HD
36 min
Behold the absolutely sweat drenched fight between Scrappy and Jeremy. It features both hunks in skimpy see-through gear and tons of face humping action. And since this is Cat 24 we are required to mention that packed in between all the sweaty wrestling there is a ball smashing demonstration that requires multiple viewings. We must admit we never realized how much Scrappy LOVES to grab a dude's junk! The gear, the sweat, the balls, and the humping make this one a MUST see.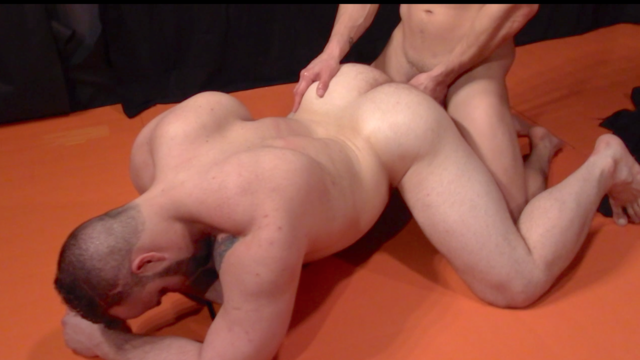 HD
38 min
We all know what Dax wants…or do we? This behemoth is literally a bull who barrels over his opponents with his sheer size and strength. He's a wall of meat and power and our fans just LOVE watching him dismantle all of the Muscle Boys one by one. As he claims his victory he begins to talk to Jeremy about what he REALLY wants. A giant muscled ass being plowed from behind is hot enough. But when you know it's the uber butch Dax being ass raped on the mats it'll blow you away!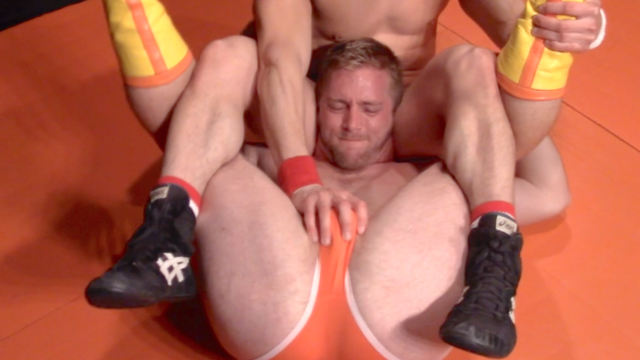 HD
41 min
Scott Riley is a new to MBW and Jeremy Daniels has started to establish himself as a very fine wrestler and even better top boy! Scott is REALLY into gear so he nearly creamed when we showed him the orange boots and skimpy trunks we picked out for him. Jeremy has never looked more cut and muscled. Scott's smooth white bubble ass is jiggling and bouncing while being hammered by Jeremy's beautiful dick and best of all their boots are still ON! This is wrestling heaven fans!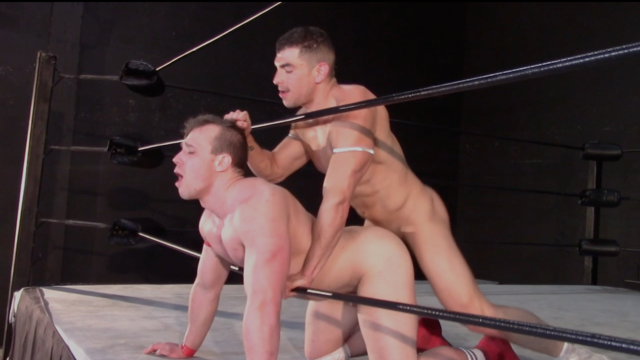 HD
36 min
At first glance this would seem like a mis-match. Blake Hunter reminds us of an oversized Tab Hunter (if he blew himself up with steroids and did squats every day for a year). Jeremy is all ripped and sinewy muscles and moves like a jungle boy hunting his prey. After making out and stroking each other's bodies in the center of the ring Blake starts tossing around his smaller opponent like a rag doll with powerful slams and throws - and a verbal bashing too. Which begs the question; has Blake taken too many beatings (and too much dick) inside the squared cirle?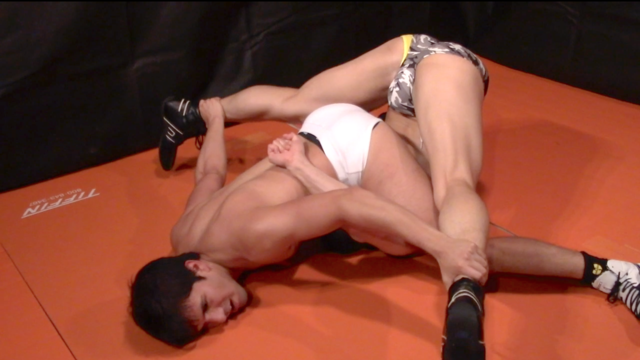 HD
46 min
This very long and sexy match is what chemistry is all about! It's obvious these two smooth muscle boys could not be more into each other and as the match starts they are making out and groping every inch of each other's muscled bodies. Jesse often likes to seduce his opponents with a sexy combo of tricky submission holds (spladles!) and vicious bad boy brawling (damn he can throw a punch - and take one!). Once the action cools, the boys cocks heat up and there is some hot 69 and a cum spewing shower that leaves both boys wet, sweaty, and spent.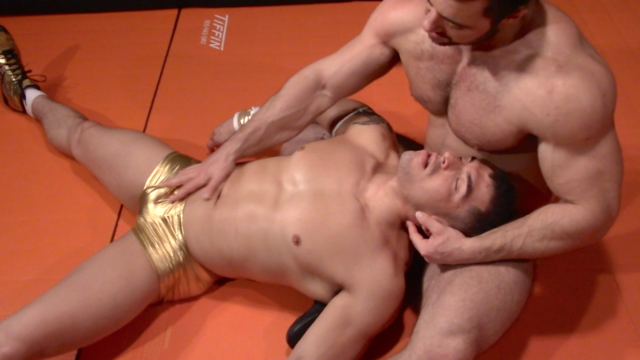 HD
42 min
Pro Style vs Amatuer? Derek Bolt was a HUGE smash in his debut in Cat 9 and this equally LONG match might surpass it! This time he takes on smooth muscled pro wrestler Jeremy Daniels who gets initiated into MBW by taking a THRASHING from the hottest muscle bear on the planet!