Catalog 16 - The Rougher the Better!
October 01, 2019
The Muscle Boys love to play rough but in Catalog 16 the boys decide to push the outer limits of rough play and REALLY lay into each other! This one features tons of nasty bone splitting chops, muscle pounding punches, and truly painful (and real) sub holds. As well as our usual mix of pain vs pleasure. Or pain = pleasure? The boys beat on each other, get naked, and go for broke!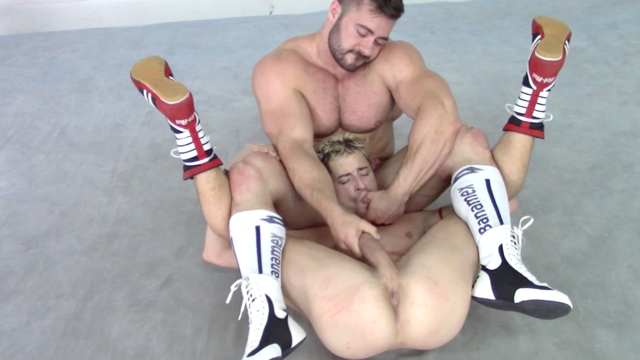 HD
55 min
MBW is proud to welcome back the incredibly talented and sexy Taylor Reign! This is the roughest we've ever seen both Taylor and Bolt inside the squared circle. This hour long video has all the rough and sexy wrestling action you crave - and Taylor's muscle ass is the icing on the wrestling cake.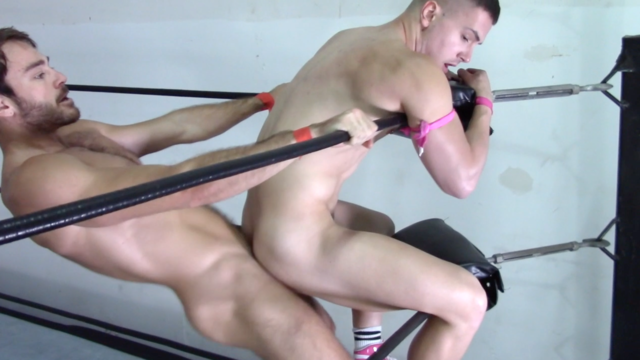 HD
39 min
Sexy and laid back surfer boy Max is so stunning to look at you might not realize how fucking tough this beautiful boy is. Austin Sugar is just what his name suggests; a humpy piece of muscle fluff that you want to lick all over before consuming him whole. This is the first time in the ring for both wrestlers and they make the most of the ropes, the turnbuckles, the canvas, and each other's cock and butts!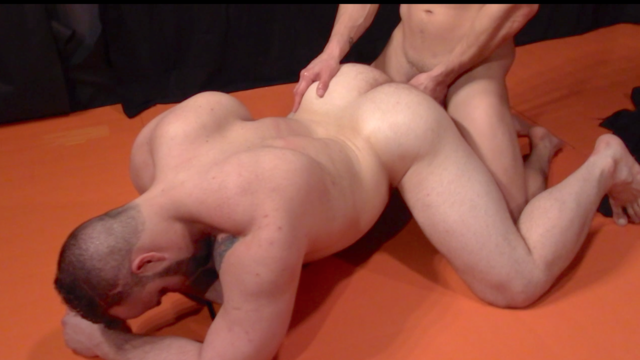 HD
38 min
We all know what Dax wants…or do we? This behemoth is literally a bull who barrels over his opponents with his sheer size and strength. He's a wall of meat and power and our fans just LOVE watching him dismantle all of the Muscle Boys one by one. As he claims his victory he begins to talk to Jeremy about what he REALLY wants. A giant muscled ass being plowed from behind is hot enough. But when you know it's the uber butch Dax being ass raped on the mats it'll blow you away!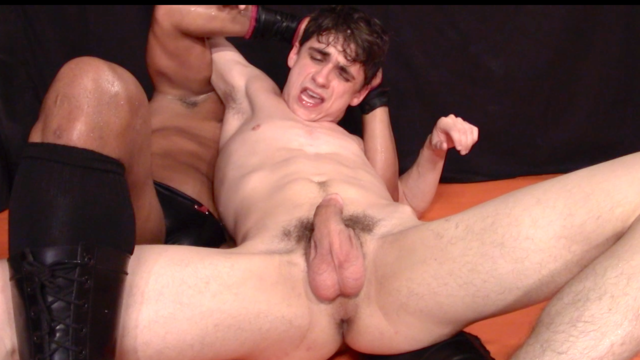 HD
45 min
The exploits of world famous wrestling underground superstar Gabe Steel are well known. This guy is all attitude with incredible wrestling talent and thick muscles to back it up! He's all technical skill and bad boy attitude but it always looks so EFFORTLESS. He strips off Marcus' gear and massacres this boys body with blows and body mangling holds. Marcus spends a good portion of this match naked and hard. What better way to introduce him to the MBW fans??!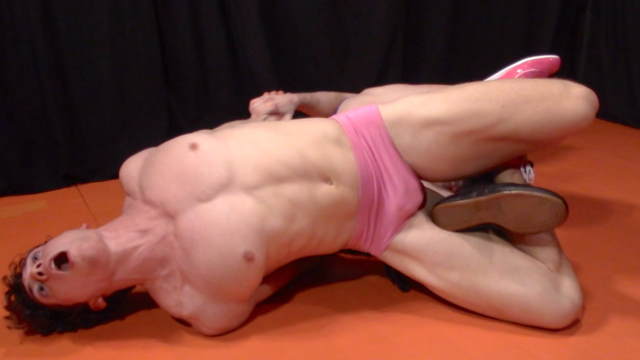 HD
30 min
This match could easily be billed as the battle of the pretty boys but these two hunks are very different in looks and wrestling style. Scrappy is a thick muscled tank who preens like a peacock and Spence is a sweet, lean, and innocent jobber with a secret mean streak. All of those attributes and more are on display in this hot back and forth battle. Scrappy will end up as Scrappy usually does but when you see how awesome young Spence can wrestle he will become one of your favorites!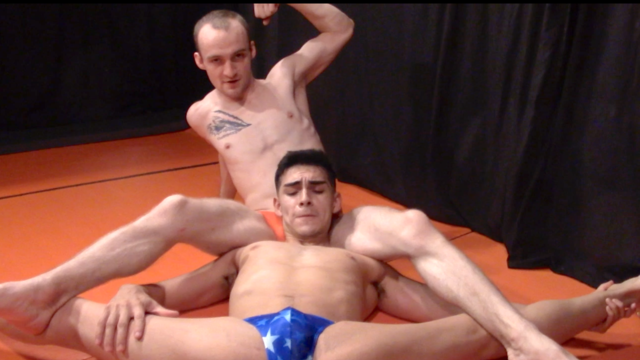 HD
35 min
Lean twinks are always a fan fave and these two boys are among our best sellers. Aaron is flexible as a rubber band and Corey is a spunky kid with a cock the size of an XXL sausage. Corey seems content on putting Aaron in every spladle and split move known to man and trapping his mark in many a head scissors. More than in his previous MBW vids, Aaron seems hell bent on showing he can go just as rough as the other boys and he wacks at Corey's body with extra zeal. We pride ourselves on being all about the rough and all about the sexy!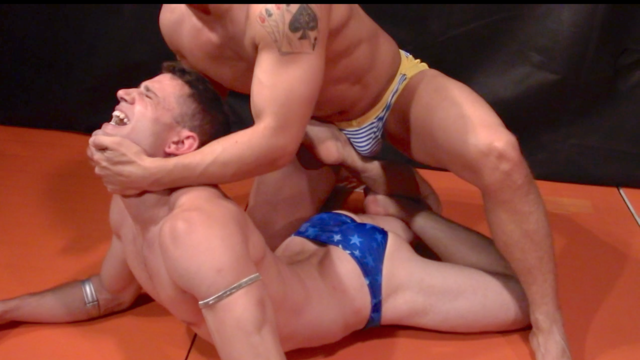 HD
29 min
Quin is lean and ripped and tough. And when you put him up against a hunky muscled god like Austin the results are astounding. This is an excellent back and forth brawl that our fans will eat up with a spoon! Austin uses all his mat skills and moves but there is no hotter sight in the wrestling world then seeing his trunk legs wrapped around Quin's head. Quin is flexible as fuck and Austin manages to wreck his neck and back with several variations of a surfboard. By the end that sore neck is being drilled into the mat while careening from Austin's shoulders.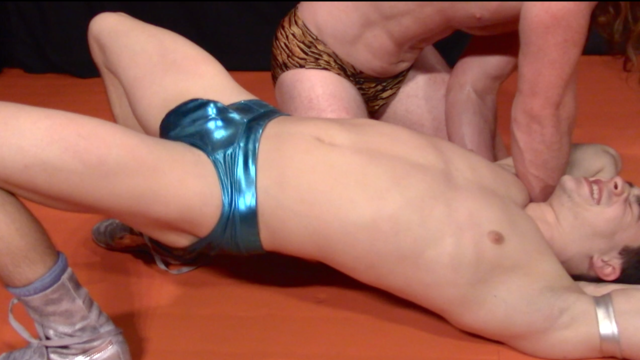 HD
35 min
Great wrestling matches are often about contrast. MBW fans...THIS. IS. A. GREAT wrestling match! Joey is everyone's favorite gorgeous boy toy who has an innocent face and the best sell in the biz. In shiny blue trunks that make his junk look like it's swelling we know our fans will be turned on by this one! Kurt Fletcher is a long haired rocker dude who loves the spotlight and loves pounding on pretty boys. Joey's trademark screams and facial expressions are all over the mat room and for a while it feels like this will be a total squash. Joey has other ideas!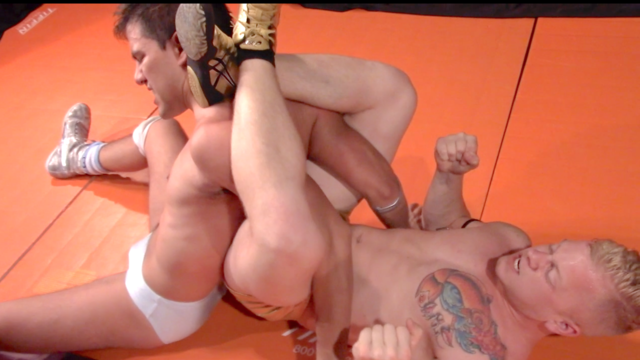 HD
37 min
We know how much our fans appreciate our unique blend of rough, hot, and sexy wrestling. Jesse remains one of our top boys because he love to wrestle and also loves to PLAY. And who wouldn't want to play with a hot blond boy like Leo?! He may look like a blond pretty boy but there is an edge to this boy toy. This great back and forth match that includes lots of crazy mat holds and hot pro moves. Not to mention the makeouts and the mutual jack off in the end!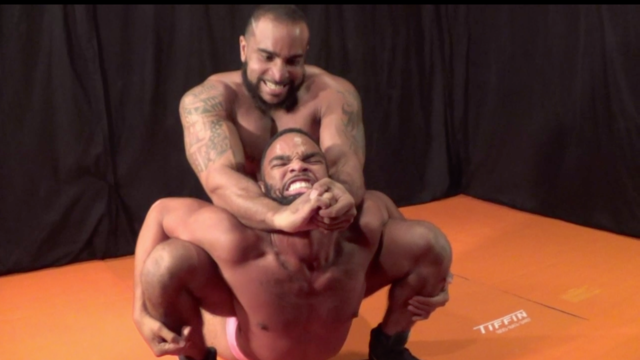 HD
27 min
Sexy muscle hunk Cannon returns to the mat room vs an opponent he knows too well. These two muscle boys went at it in the ring a few years ago and Chris is hankering for a re-match against our dom bodybuilder-in-residence Nick Flex. Nick squares his jaw on Cannon's pink trunks and hot body and strips down to a rainbow thong. He goes to town on Chris with a flurry of wicked slams, plexes, punches, and mat maneuvers. Hard to tell which big man will come out on top in the end but this is one bout we KNOW the fans will enjoy!