Catalog 1 - Muscle Boy Throwdown
April 30, 2017
Welcome to Catalog One! Our first catalog launch is filled with hot guys going at it in several wrestling styles. Like muscle? Like wrestling? You've come to the right place! Our stable of the hottest wrestling muscle boys will NOT disappoint!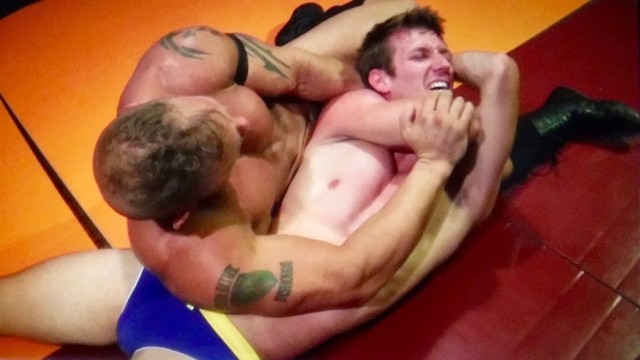 HD
31 min
Who doesn't love cocky muscle stud Aryx Quinn? Watch him take apart newbie pretty boy Ryan Donovan in a vicious squash. Posedowns, gut punching, face sitting, head/body scissors, ball grabs, camels, bear hugs, pec claws - this one has it all!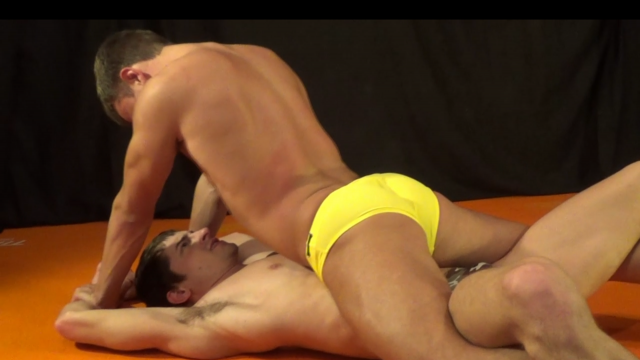 HD
21 min
The moment we met flexible boy toy Logan we knew we found a STAR! So we signed him to an exclusive contract. This kid is everyone's jobber fantasy come true. We put him against another exclusive, super sexy stud Taylor Reign.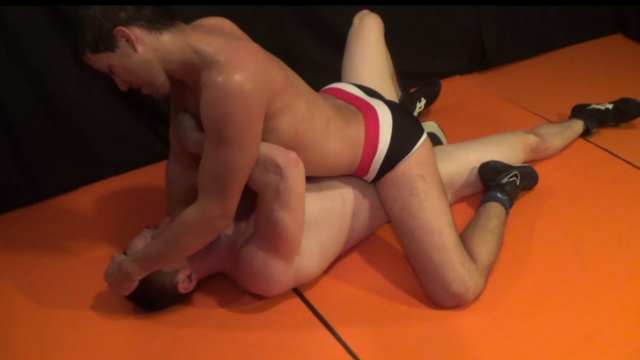 HD
26 min
Musclebound Connor has a tiny waist, a big muscle ass, giant thick pecs -and loves to touch himself and clearly gets off on wrestling. He starts in a singlet and then strips down into see through white briefs. His opponent is Jesse Zane, a well established wrestling star ready to enjoy Connor's bod.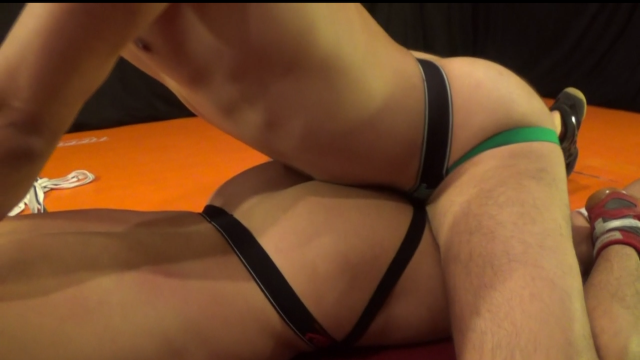 HD
33 min
When two young muscle boys are into each other and go at it on the mats, nothing is hotter. And when all the gear comes off and both of these dudes get off together it instantly becomes a show stopping rock hard MBW classic.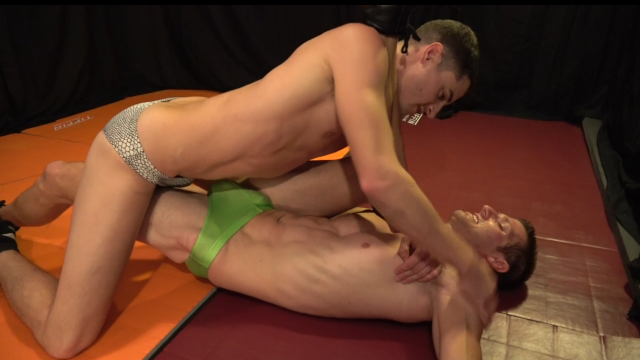 HD
28 min
Twink vs Twink. Two pretty boys trying to make a name for themselves while sporting skimpy speedo's. Taylor is already sick and tired of his jobber reputation.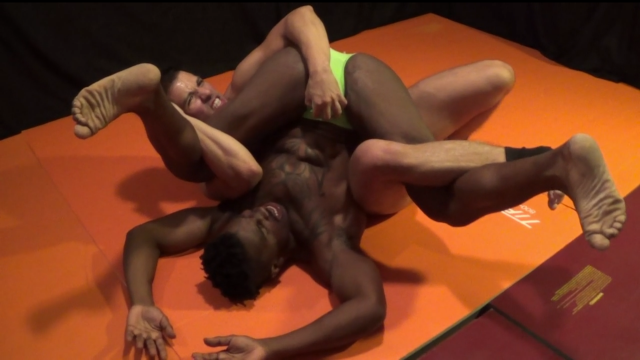 HD
31 min
Submisison lovers take a look! Both of these ripped boys like to torture their opponents with grinding and punishing sub holds. They don't call Zane "spladle boy" for nothing.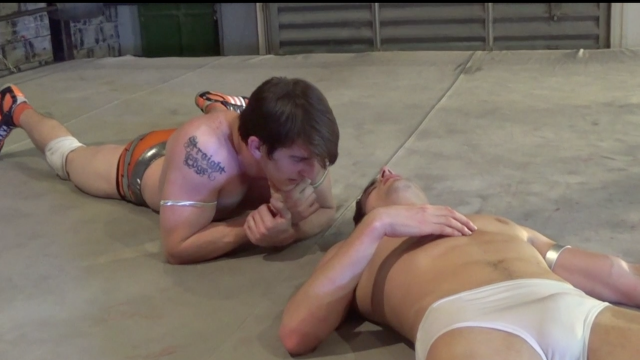 HD
18 min
Travis is gorgeous but damn he can wrestle! Trained pro wrestler Travis vs eager newbie Taylor turns out to be a hot combo. Travis starts working over Taylor with slugs and smashes right away. Taylor reverses and gets two early head scissors and starts drilling Bennett's abs with gut punches.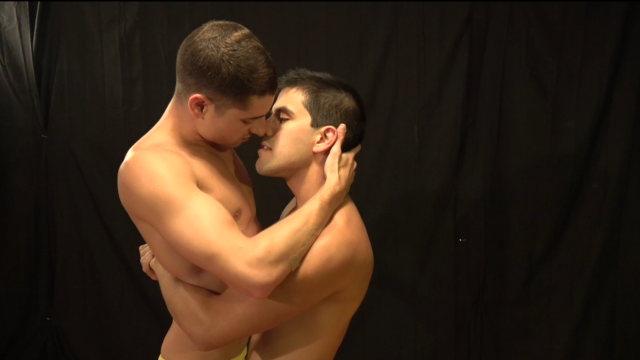 HD
29 min
Jesse should always wear tight pink trunks! Taylor's long, lean, ripped body looks good in everything! This match starts off friendly and light. But inside every pretty boy is a true warrior.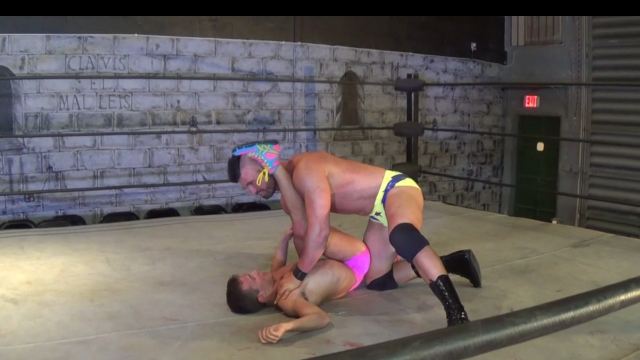 HD
15 min
The Giant vs the Little Jobber. Watching a bodybuilder pro wrestler like Bo old school squash the F out of newbie muscle boy Logan makes for a SUPER hot ring fantasy. Big Bo walks in and levels Logan and then starts punching and smashing Logan in the head and back.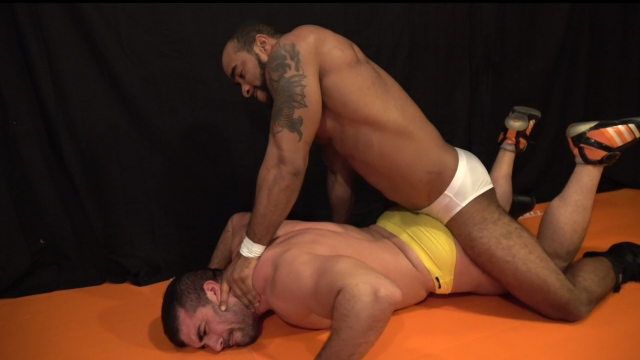 HD
30 min
Musclebound Nero decided to re-name himself "the beast" for MBW and we think it fits perfectly with this stud's bad ass erotic wrestling skills. But sometimes the biggest bodybuilder wins.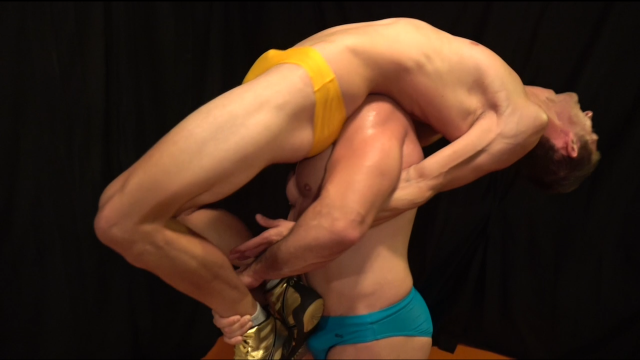 HD
28 min
THIS is the beast that we know. Muscle thick Bruno dominates lean and ripped Ryan throughout this one. Shoulder blocks, suplexes, pec/nips claws, flexing, gut punching, surfboard...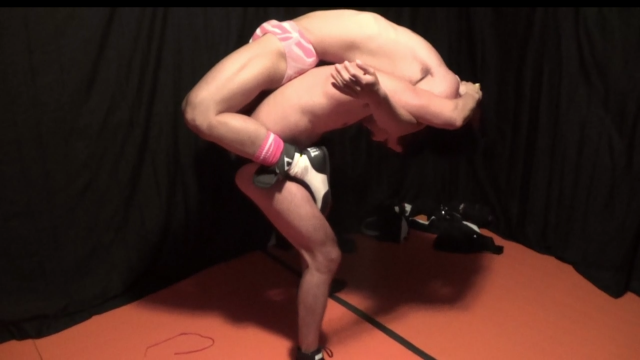 HD
23 min
Is there a better body with hotter proportions than Kevin's? This match proves Jesse Zane has heel skills and he works over Lin with chokes, nelsons, spladles, crabs, ball grabs, gut puches, and racks.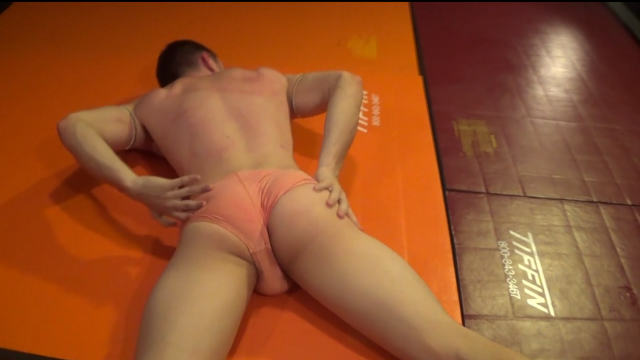 HD
27 min
Introducing Big Luke. He's muscled, butch, and loves to work over young muscle boys. In walks MBW exclusive Connor in orange trunks and silver arm bands. Connor likes to pull his trunks down and show off his ass - A LOT.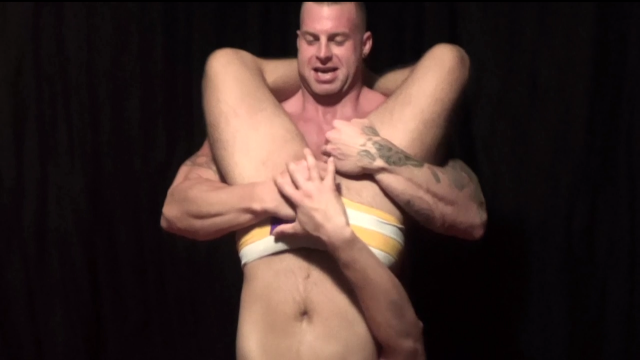 HD
32 min
Musclebound bodybuilder/wrestler Steve sports wrestling trunks that PERFECTLY sculpt his ass and tree trunk legs. Jesse looks great in his tight trunks too but is out-matched by big Steve's power. When the trunks come off and the jockstraps are revealed you will LOVE Tanner's huge ass in all it's glory!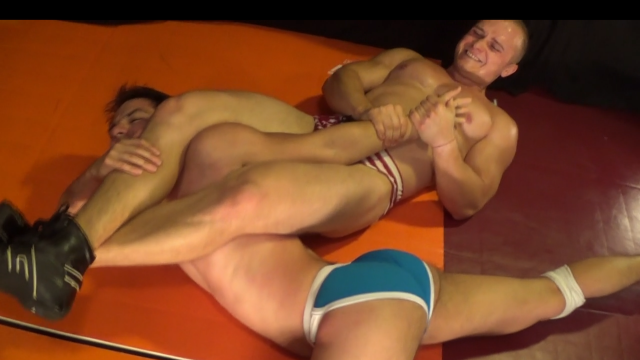 HD
19 min
Jesse Zane is an MBW star and musclebound Max is a star in the making! Want to see Jesse get destroyed in a very ROUGH pro squash? This one is for you. Ripped Max throws EVERYTHING at leaner Jesse and if pro wrestling skill and hot power moves are your thing then have at it and sit back and watch these two hunks make some heat!