Catalog 29 - Erotic Brutality!
November 14, 2021
The Muscle Boys have always been BRUTAL as fuck and as our fans know they looove getting erotic too! Catalog 29 is a super hot mix of wrestling brutality mixed with our usual erotic slant. The Boys are ripe and raring to go and from the amount of sweat and fluids exchanged in this smoking hot group of videos, we think our fans will want to join right in!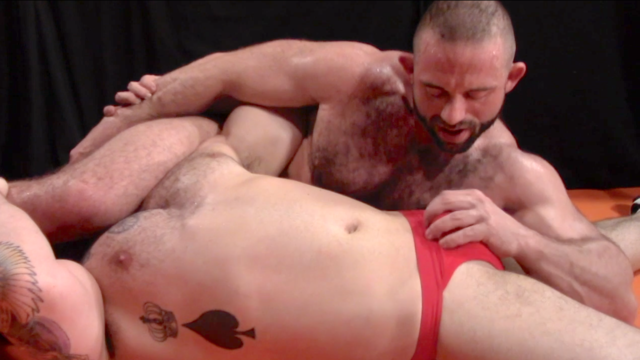 HD
41 min
Pairing Bull and Rex with each other is like watching two astoundingly hot muscle bears tear each other apart at a Greek wrestling tournament in another century. The erotic tension and fierce intensity between these two is apparent from the first second they step on the mats. This battle is fought low and sweaty on the mats with plenty of licking, humping, kissing and ball torture to satisfy everyone's tastes!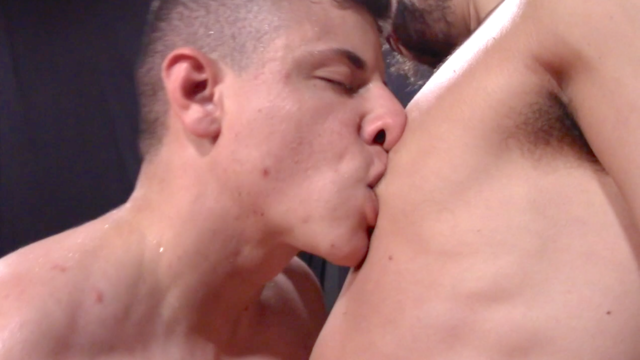 HD
32 min
Watching a sexy little tank like Tripp slash his way through this video really makes you appreciate the muscle and pluck this kid has to offer. Tripp is all in and exclusive with MBW and his ceiling is as high as the freakin sky. These two love beating on each other and also go head first into our erotic brutality theme. They love to wrestle, love to get sexy, and love to fight through all those erotic impulses seething under their skin.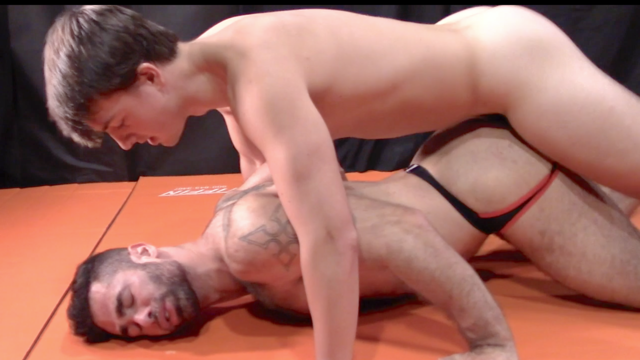 HD
31 min
Masyn is somewhere between your beach boy dreams and your wet wrestling dreams come true. Lucas has muscle and doesn't mind throwing a powerful punch to the pecs, gut or delivering a sweet over the knee backbreaker! These boys came for a throwdown but it isn't too long before the gear is stripped off and the cock and balls are swinging freely. Eventually Masyn wins the attitude contest so naturally he takes things to 11 and decides to feed, pound and breed big Lucas …and do it raw!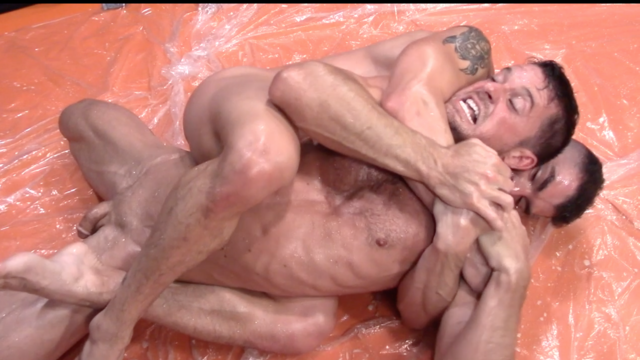 HD
33 min
Wet and WILD! This oil soaked contest starts out in see through skimpy briefs and quickly turns naked. Jeremy was crushing on Blake the moment they met so we decided to let them go all out (& naked) in an oil match. Blake really plays up the erotic brutality and despite the slippery mats he is NOT going to go easy on his opponent. Jeremy is eating it up and enjoying every second as he slips and slides all over Blake's naked body.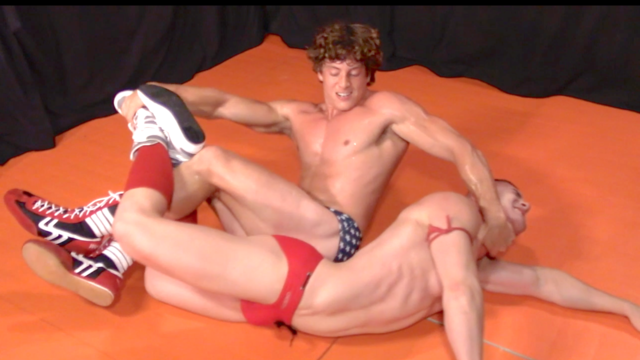 HD
36 min
You want erotic brutality? Scrappy is a master at making wrestling as sexy as hell and we think Austin will surprise the FUCK out of you! Scrappy combines his usual sexy attitude and vicious moves but it is Austin that can really throw a punch! He also snaps on a nasty camel while mumbling something in Russian that we assume must mean "do you give boy?" More than ever, this video shows just how far he can push the envelop without having all out sex in the matroom.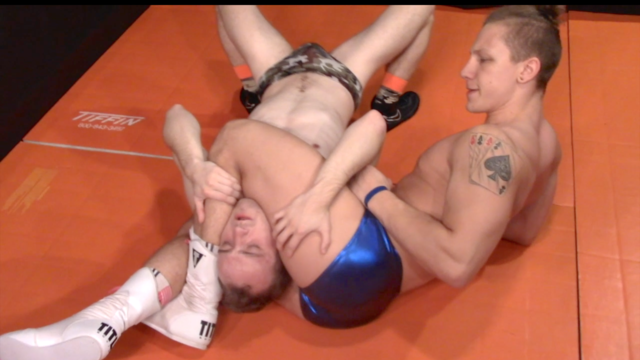 HD
22 min
Austin is a pro wrestling star on TV and watching this video you can really see why. The mismatch of Austin vs Corey is something Austin thrives on and once he establishes control he never lets up. He pummels poor Corey with every move known to man and they are BRUTAL as hell. This is a clinic and Austin is the master, so bow down and get off because this kind of talent is rare.