Catalog 22 - Boys Play Rough
September 12, 2020
There is rough and then there is ROUGH. We like to think our boys at MBW go the extra mile. Rough is where it's at and when the Muscle Boys turn up the punishment you can bet the dial will be set to 11. Derek Bolt WRECKS Nick Milani's ass, Scrappy and Alex beat each other to a pulp, and Johnny and Rex have a ball busting contest that leaves one of them wimpering on the mat. Bull and Nick have a ring slugfest and Spencer squashes Corey so rough that the wrestling gods will shudder. Hey fans, in case you haven't heard…boys play ROUGH!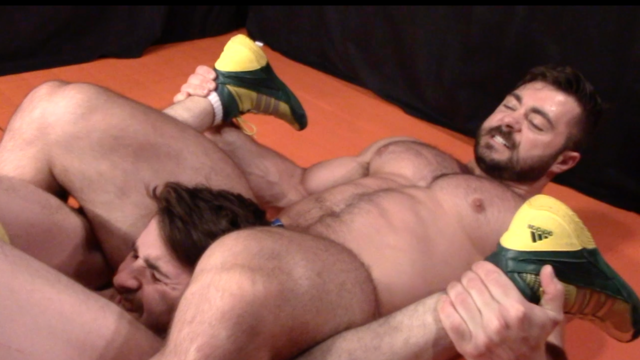 HD
49 mins
Nick has a thing for muscle bears and likes to get his ass kicked (and fucked). To which we respond: bring in the BOLT! Derek is almost 3 times the size of Nick and he toys with him for most of this one. Watching Nick's flexible body bounce up and down in Derek's rack will makes your junk tremble. Nick attempts his usual arsenal of attacks but dude this is DEREK BOLT! An attempt to bring down the big man with a sleeper falls in the "cute but not enough" category. Bolt's wall of muscle is just too much to break down but damn it's fun watching him attempt to chip away at a few bricks.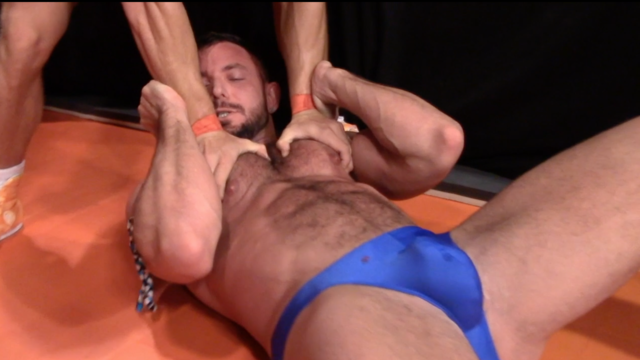 31 minutes
Alex Costa is the roughest and possibly most talented wrestler in MBW. He's wanted to take apart Scrappy since year one and now he finally gets his chance to pound on our pugnacious pretty boy. What he didn't expect is that Scrappy would give him the fight of HIS LIFE! Scrappy more than holds his own here as the sweaty back and forth is aggressive, disorderly and mind blowing.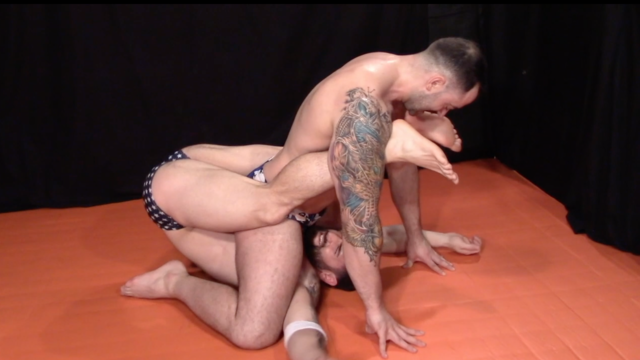 HD
29 min
Is there anything rougher (or more painful) than busting on a dude's balls? That theory will be put to the test in this back and forth ball bashing match that will surely leave both of these guys walking funny afterwards. Rex is beef incorporated and Johnny is your spark plug dream come true. Rex loves nailing guys in the nuts and Johnny is gaining his confidence so it's fun to watch him give just as good as he gets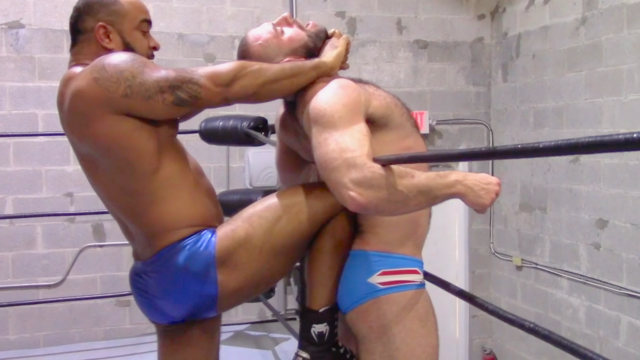 HD
28 mins
Muscled, beefy, and bad ass! That description would work for either Bull or Nick. Watching these two musclebears battle it out for the win is like watching two lions at the peak of their powers. Bull comes out of the gate like a raging bull and begins working over Nick in the corner. His strategy is to overwhelm Nick with his ferocity and take him out quickly. But this is Nick Flex we are talking about!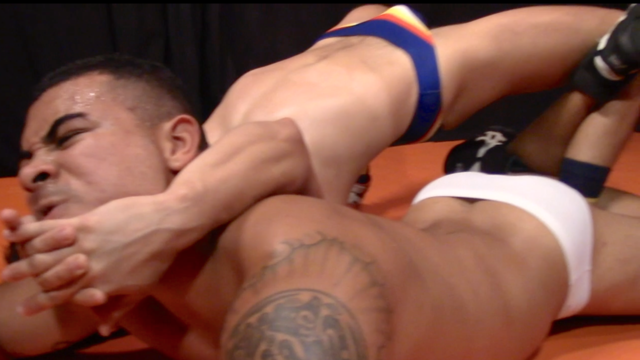 HD
31 minutes
Gorgeous and ripped Angel is brand new to MBW and his wrestling speaks for itself. He's got ATTITUDE aplenty and he's a striker with a chip on his shoulder. Jesse wasn't prepared for Angel to be so rough with his punches and so damn cocky! This newbie is slick and vicious and it's fucking HOT watching him slap and punch Jesse's ample ass as if something more graphic was coming after he finishes punching that bubble butt.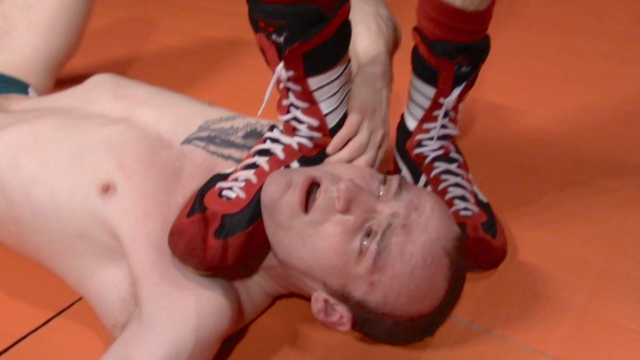 HD
30 mins
With a name like Spencer Hawkins it's pretty certain he's going to be a jobber and up until now this was true. So much so that Spence seems to have developed an inferiority complex and a really nasty temper. Corey is gonna help his fix that right quick! Fans will be STUNNED when they see just how rough and dirty Spencer absolutely DESTROYS poor badger boy.