Luke Truong
Luke Truong Videos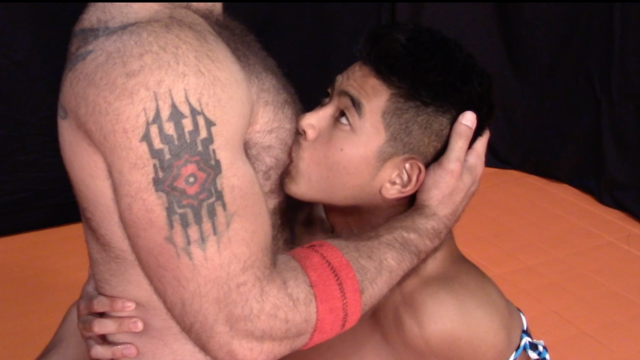 HD
28 min
Lucas Leon is a long time pro wrestling fan and in this smoking hot match vs Luke Truong he really breaks out of his shell. Watching him perfect some truly rough moves is a pleasure to watch. Meanwhile where has "Truong the Heel" been all our lives?! Luke must sense he needs to bring out the big moves in order to overpower the taller and more muscled Lucas. In the end, one of these two jobbers is gonna TOP the other and the bottom might not be who you think it is!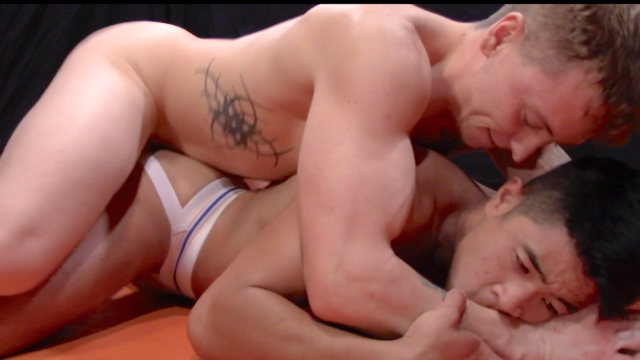 HD
39 min
We love singlets and jockstraps at MBW and nobody fills them out better than our resident twunk Luke Truong! Luke goes up against equally hunky Aiden Langston in a slow and sexy gear themed match. Along the way Luke licks Aiden's feet in such a sensual way it could turn anyone into a foot fetishist. After stripping down to jocks, Aiden puts Luke out in a sleeper and then fucks Luke raw with his jock on! First he pounds him on his back and then orders Luke to get on his hands and knees so he can drill him from behind. Playful erotic wrestling has NEVER been hotter!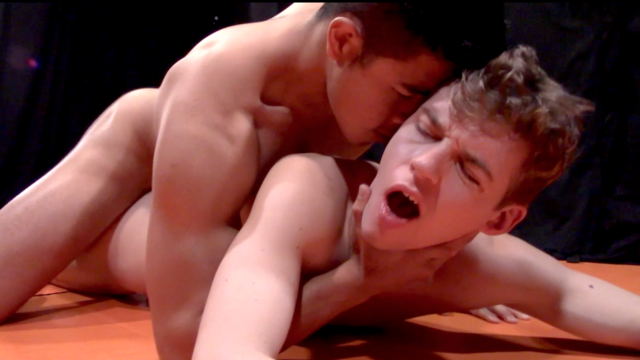 HD
33 min
This slow and sexy roll is more playful that our usual "punch and slam" fest but it is SEXY as fuck. The gear is see through and skimpy which really shows off these boys gorgeously lean bodies. Bare feet also add to the luster of this erotic wrestle. Once Luke gives Jack the dick down of his life we know our fans will be shooting their loads faster than you can say "twink vs twink".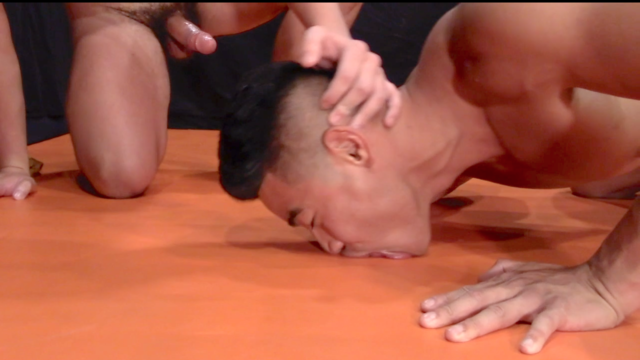 HD
31 min
Fight or Fuck? Why choose, it'll be BOTH. These boys know their way around the MBW mat room and from the looks of it they know how to torture each other's ball until they are both screaming in pain. Punching each other's pecs and guts until they both have red marks all over seems to be the tactic from both sides. Masyn grabs the bull by the horns (or the boy by the balls?) and grand slams a bunch of home runs into Luke's pretty butthole - from all over the yard. Once he's rounding home inside the bottom in the 9th, Masyn pulls out and shoots all over Luke's face.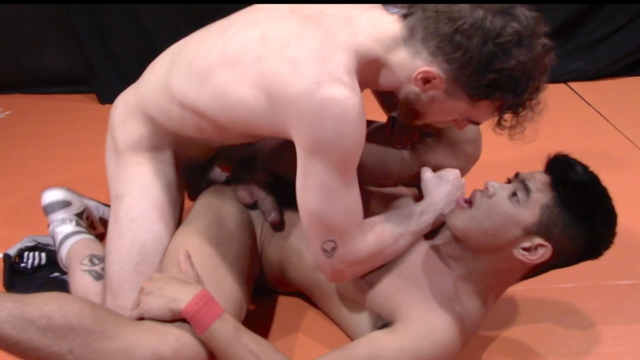 HD
42 min
Luke Truong is back and he's on a mission to sexually dominate newbie Mack Mahoney on the wrestling mats. Both these boys enjoy choking and eventually fucking the cum out of each other! Mack may be new to Muscleboy Wrestling but he's no pushover, he dishes back what Luke delivers and he's determined to claim Luke's hole by any means necessary!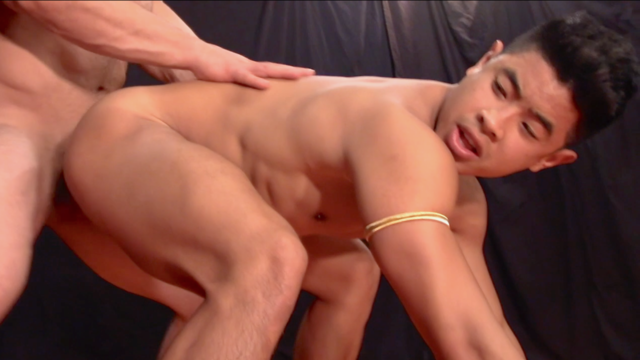 HD
34 min
Damien and Luke flirt and toy with each other in the first half of this match and neither seem too interested in beating each other up - but that doesn't stop Damien from wrecking Luke in some hot mat holds! What is clear is that stoic muscle god Damien has his eye on Luke's tight bubble ass and creamy hole. It's no surprise that he decides to spit, play, and pound that hole in every possible position and there is no porn star in the biz that enjoys a good railing quite like Luke.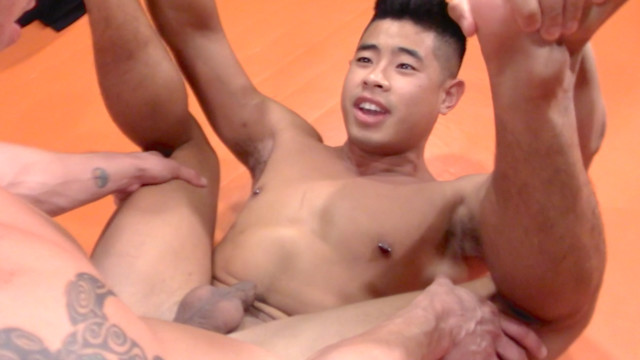 HD
34 min
In our view there is no cuter boy toy on the planet than Luke Truong. His gorgeous looks and tight body are a given but listen up fans…he LOVES wrestling! We tossed him into the mat room with experienced wrestler Jeremy Daniels and both of these boys threw themselves into this one. They love to kiss, grope, and grab each other's balls in between wrestling holds. This battle was waged mostly on the ground with lots of erotic play. Jeremy buries his face in Luke's bubble ass and then fucks this boy raw while Luke has a BIG smile on his face the whole time.