Brad Honeycutt
Brad Honeycutt Videos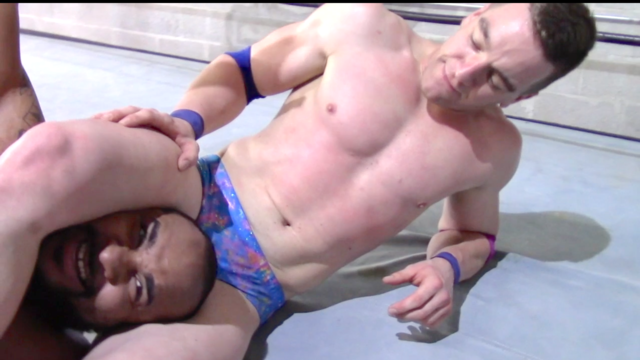 HD
24 min
Don't BLINK! This match is fast and furious and way more HOT and ROUGH than repetitive movie franchises. Nick Flex knows he can dominate in the ring with a barrage of stomps, chokes and slams. Very few have given Nick Flex a run for their money in the MBW ring and low and behold it is none other than Brad Honeybutt. This smooth pretty boy is up for the challenge! When we deciced to call Cat 34 "BRAWLING" were weren't kidding. We are prone to say "this match has it all" but in reality fans…this match HAS IT ALL!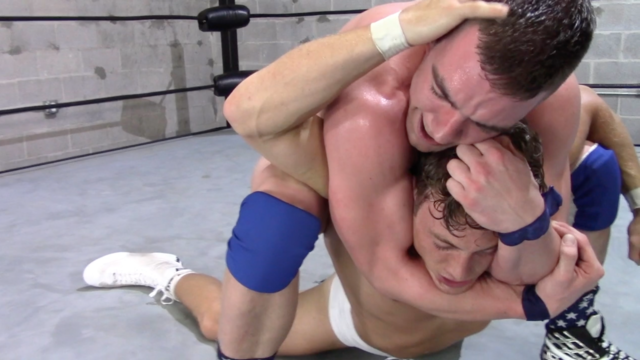 HD
29 min
Both of these smooth boys have model looks and skilled pro wrestlers. Letting them loose in the ring was a fucking awesome idea because WOW what an old school pro style fight this turns out to be! It's stiff, fast, and both boys suffer better than anyone in underground wrestling! Both men are grafting for a win and as they sweat and trash talk and pound on each other's bodies you will NOT want this one to end!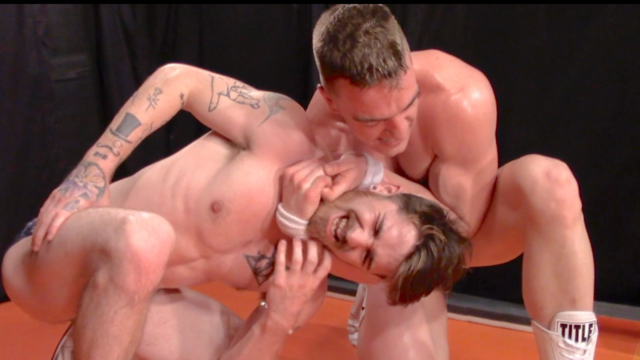 HD
28 min
Skills and natural talent combine as MBW upstart Nick faces off with experienced pro wrestler Brad Honeycutt. Brad knows how to dish out the punishment and he really lays into Nick! The back and forth is really hot and sweaty and both these boys look great in their trunks (fyi, the sweat spigot bursts and Brad's trunks become see-through don't ya know!). Fans will love these boys grit and their hot bodies as they smash their way through this satisfying mat contest!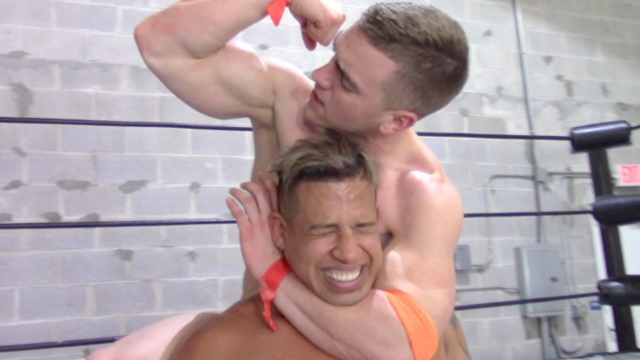 HD
30 min
When you have two hot and skilled pro wrestlers like Brad and Gabe you just ring the bell and let them GO AT IT! And holy fuck do these two boys deliver a beatdown on each other. Gabe has some size on Brad but his mastery of the ring works to his advantage - the long held standing suplex he nails Brad with is straight out of a 1984 saturday morning Georgia Wrestling brawl. This one is a thriller and the skilled and nasty back and forth will keep you going back to this one for years to come!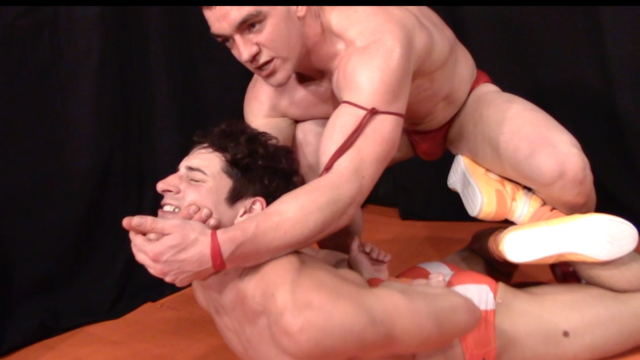 HD
29 min
Skilled, tough, and HOT. That would easily describe both of these gorgeous muscle boys and they go AT IT in this sweaty, fast-paced, and action packed bout in the mat room. Taylor has been honing his wrestling skills and watching him use his experience against an Indy pro darling like Brad is a sight to see! Fans this one has it ALL! It is truly wall to wall action. MBW bosses could have never imagined how intensely Brad would take to the mat room and in this one he brings his A game while he pummels the fuck out of Taylor.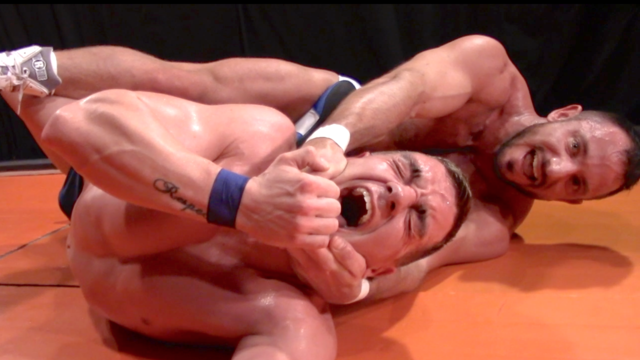 HD
31 min
Nothing will prepare you for the all out body bashing brawl that occurs when newcomer Brad Honeycutt steps into the MBW mat room against Alex Costa. This is one of the best back and forth mat room clashes we've ever filmed and we know our fans are going to eat up this honey for years to come.