Lucas Leon
Lucas Leon Videos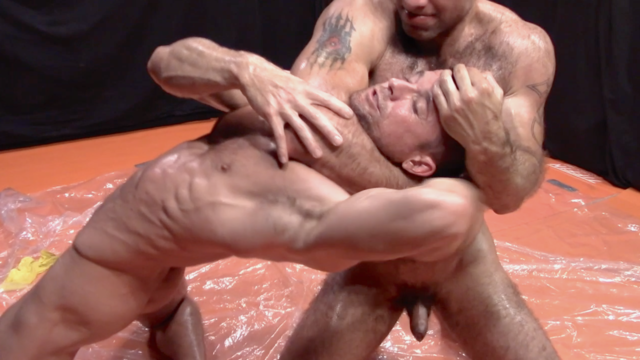 HD
32 min
The way Blake Star slowly covers every inch of Lucas' muscles with oil makes you think this dude is an oil wrestling MASTER! The eroticism is so palpable that the screen almost literally catches fire from the way these two men roll around naked in oil. In between the crackles there is also some very hardcore wrestling going on, complete with gut shots, ball shots, head scissors, and enough naked humping to satisfy all connoisseurs of the wrestling erotic.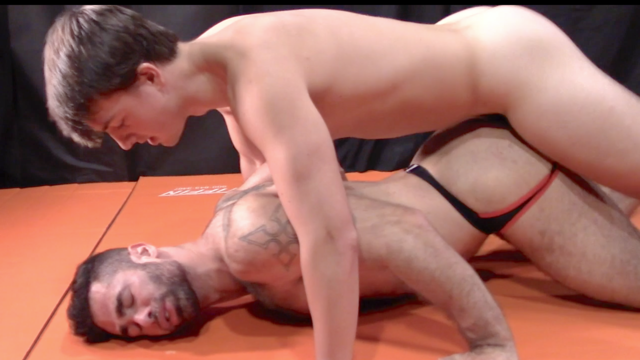 HD
31 min
Masyn is somewhere between your beach boy dreams and your wet wrestling dreams come true. Lucas has muscle and doesn't mind throwing a powerful punch to the pecs, gut or delivering a sweet over the knee backbreaker! These boys came for a throwdown but it isn't too long before the gear is stripped off and the cock and balls are swinging freely. Eventually Masyn wins the attitude contest so naturally he takes things to 11 and decides to feed, pound and breed big Lucas …and do it raw!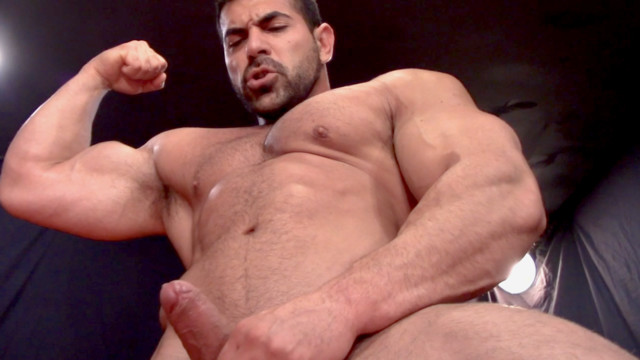 HD
37 min
Damien Stone and Lucas Leon debut for MBW in an erotic wrestle and fuck mat battle that will leave the wrestling world buzzing for weeks. Damien is stoic, solid, and built like a ram truck. Lucas is intense, ripped, and submissive. Both of these newbies were eager to get rough and go at it but nobody was going to put Damien in a corner. He wanted to dominate and overpower Lucas from the get go and we aren't complaining.