Catalog 38 - "Finish Me"
March 18, 2023
Cat 38 sees the breathtaking debut of Tanner Ripley and the return of adonis Artemis Iron. Wrestling naked in a sweaty mat room, Tanner goes all in on the Muscle Boy vibe and begs Jesse Zane to "Finish Me". There may not be two hotter words ever spoken in underground wrestling history. Not to mention Jack Bailey, Johnny Greco, Ty Shadow, Scrappy, Levy Foxx, and Jack Dillon are all back and in peak Muscle Boy form!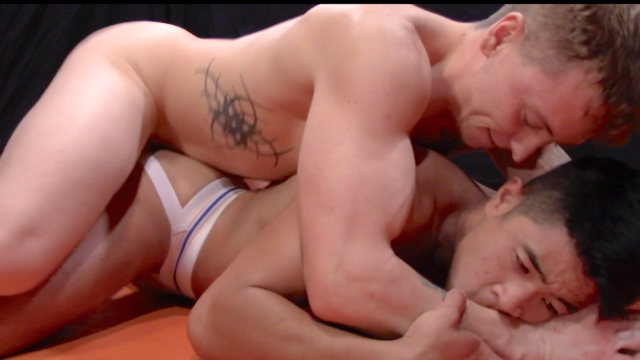 HD
39 min
We love singlets and jockstraps at MBW and nobody fills them out better than our resident twunk Luke Truong! Luke goes up against equally hunky Aiden Langston in a slow and sexy gear themed match. Along the way Luke licks Aiden's feet in such a sensual way it could turn anyone into a foot fetishist. After stripping down to jocks, Aiden puts Luke out in a sleeper and then fucks Luke raw with his jock on! First he pounds him on his back and then orders Luke to get on his hands and knees so he can drill him from behind. Playful erotic wrestling has NEVER been hotter!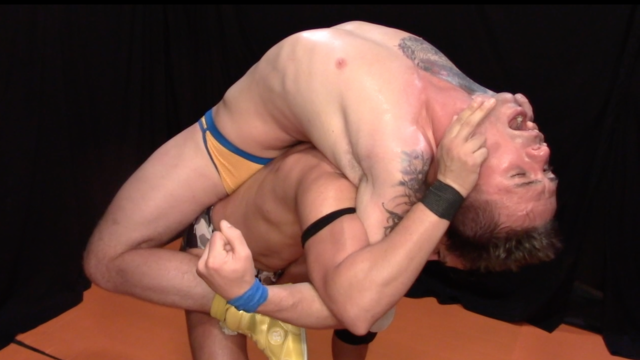 HD
37 min
Tanner Ripley is one of the new hot wrestling stars on the scene and we couldn't resist throwing him into the mat room against MBW vet Jesse Zane. From the first seconds on the mat the chemistry is through the fucking roof between these two superstars! Naked wrestling isn't complete without some junk in the face grinding and these two rivals go all in on it! Sweaty, slippery and exhausted, it was anyone's match to claim. That is until Tanner uttered the now famous words "finish me".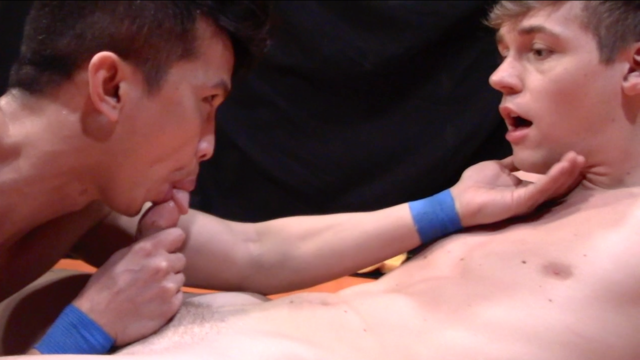 HD
31 min
Twink vs Twink! We loooove a hot and sexy twink match and this video turns the tables on whatever you may think about Jack Bailey. These boys rub, hump, kiss, suck, and moan their way through this light and playful session. Levy is MORE than willing to play the dominant bottom and he loves controlling the action right up until it's time for him to ride Jack's big dick all the way to completion. And the loads that are unloaded in the loading dock are enough to fill up an SUV!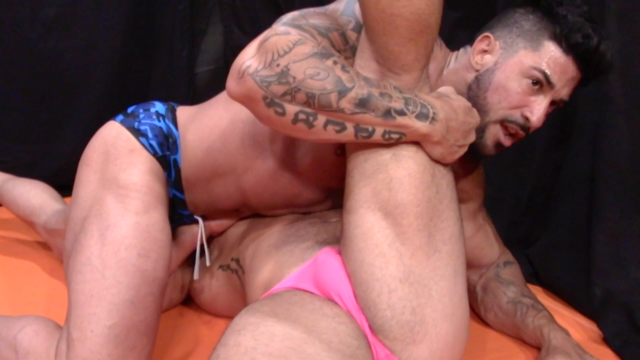 HD
29 min
Cat 38 brings the return of bodybuilder and Greek god adjacent Artemis to the mat room and what a return it is! He body is made of pure muscled iron and damn does he want to beat the fuck out of Johnny Greco. In a whirlwind of slams, punches, suplexes and forearm smashes, Artemis wants to prove his mettle for the fans while we salivate or over his metal. This dude is so big and powerful he seems to almost dwarf the VERY thick and muscled Johnny Greco. In the end you'll be left breathless just by the sight of these two hot men going at it with gusto!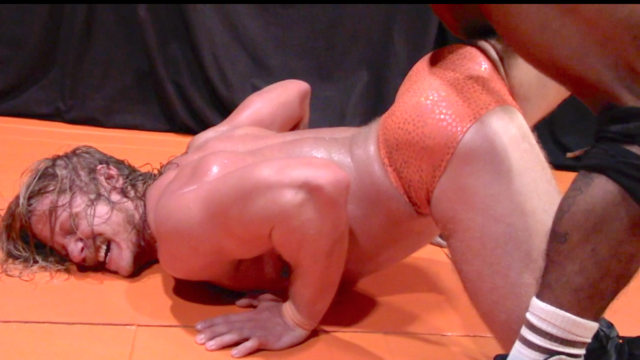 HD
34 min
Who's up for a knock down, drag out FIGHT? Pro wrestlers are often skilled and bad ass competitiors but Ty and Jack take that notion to a whole new level in one of the roughest fights we've ever filmed. It's also extremely rare that we see such a varitey of holds and moves in one 30 minutes match. These guys are out for blood and so we just got out of the way and let go at it. Halfway through the action it is SO intense and SO back and forth it is impossible to know who has the upper hand or who might come out on top - and that makes it HOT. All the rest is gravy on an already sumptuous feast. This is one not to be missed!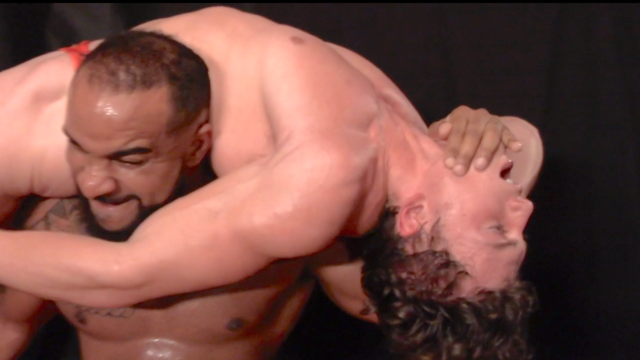 HD
31 min
Scrappy McNair barefoot and in tiny red trunks sure is what a legend LOOKS like. Nick Flex is a legend in his own mind and this collision course between two MBW originals has been a long time cuming. There is no wrestler better at selling a squash than the smooth and golden-haired Scrappy. Nick just THRASHES Scrappy at every turn. As his sculpted body gets tossed around the room and used like a rag doll we can't help thinking about how HOT Scrappy is at everything and how HOT Nick is at beating someone to a fine pulp. Enjoy it fans, you've earned it.