Catalog 33 - Wrestling for Pride
June 17, 2022
Show your pride during pride month! The bosses and employees here at MBW are out and proud and so are our wrestlers. Pride means different things to many people but it is the essential tenet of our community and here at MBW we embrace all factions of our beautiful and diverse world. We believe in you and in championing the dignity of all our queer friends and fans. We sincerely hope that all of our wonderful wrestlers, fans, and allies of our amazing community have a fabulous pride month!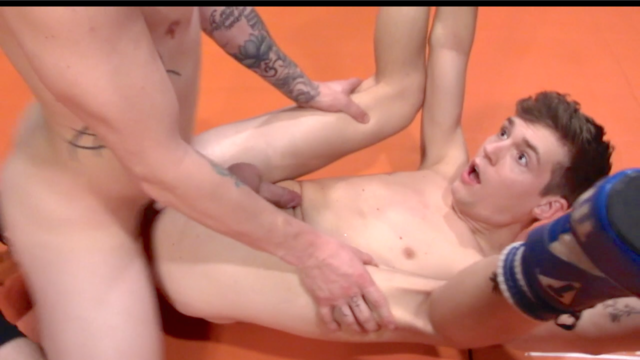 HD
50 min
Aiden Langston loves to wrestle and loves to fuck and in this nearly 1 hour matchup he decides to up his game and totally control pretty boy newbie Jack Bailey. If you are a fan of Jack's you know how much he loves to get railed but who knew he liked getting abused so much?! Jack revels in every naked mat hold and piledriver than Aiden delivers. Aiden is a kinky fuck and Jack is all in for everything Aiden wants to dish out!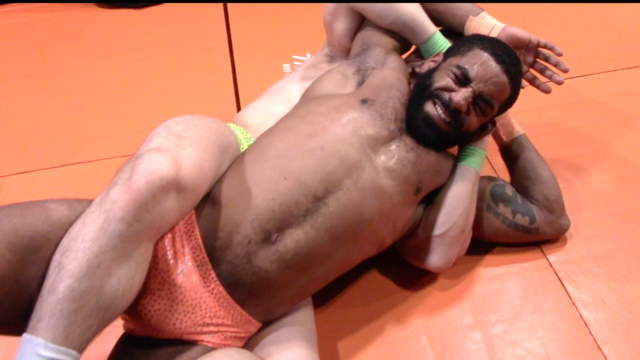 HD
29 min
Ty Shadow made one of the most impressive and smoldering debuts in MBW history. This time around Ty has set his sights on humpy Tripp Evans. Tripp is ready and horny to go at it with Ty and both of these Muscle Boys tear into each other with grit and ferocity. There are rough body shots, slams and suplexes, and tons of long held mat holds to please every fans palate. This sweaty back and forth will blow our fans minds and Ty Shadow is on his way to becoming an MBW superstar!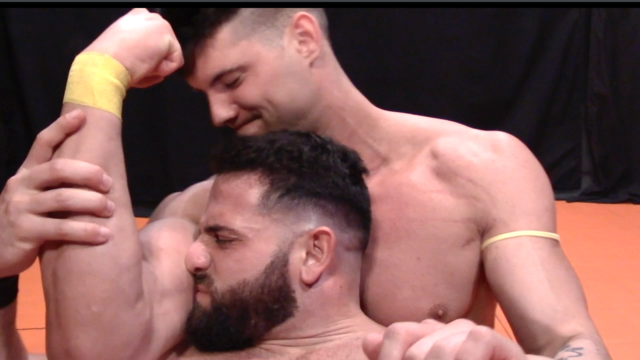 HD
30 min
Our new Muscle Boy Chad Lambert is a gorgeously tall & built hunk with an ass of death and an ample package. Johnny starts taking apart this ripped stud right from the get go and at first this seems like a squash match in the making. Chad is no pushover and once his ire is awakened he takes charge and starts tries to humiliate Johnny. He evens shoves his bicep deep in Johnny's mouth and taunts him with insults and punches. The action is rough and tumble and by the final minutes both boys are gasping for air and trying to grab the brass ring.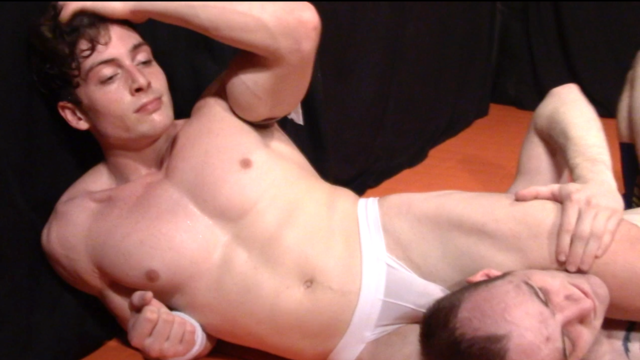 HD
37 min
Scrappy keeps INVITING Corey to touch him all over! Scrappy's very sweaty see through white trunks transitions to his even MORE see through and sweaty jock strap. Boy does it help to eroticize the action - nothing is left to the imagination here fans! The weight difference leans heavily in Scrappy's corner and he stomps, sleepers, punches, hammers, racks, slams, and brutalizes Corey to the limit of human endurance. As is his way, Scrappy's ass is out for the world to see through a large portion of this match too…and that perfectly round muscle ass can only be witnessed here at MuscleBoy Wrestling!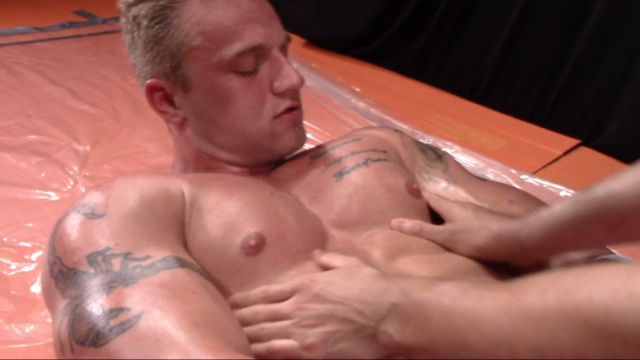 HD
32 min
Scuplted and beefy, Iceman is a perfect specimen of manly muscle. There is only one thing that can up the ante when watching him wrestle: watching him wrestle in OIL. Iceman's power and experience overpower Lobo at first but don't count out this slippery and sneaky competitor. Lobo grabs the reigns and doesn't let go. He LITERALLY knocks Iceman out COLD. Then with a wink and a smile he brings in the bottle of oil and declares "we're gonna have…a lot of FUN". Slip and slide your way through this one fans and don't forget to keep the oil handy.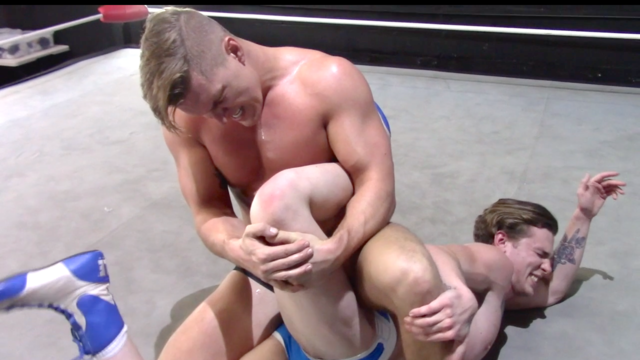 HD
27 min
His name is Drew and he'll be your wrestling coach today. Watching him coach and pummel a jobber like Tyson makes us realize that Drew may have been a heel all along! He dismantles Tyson's body with glee and to be honest if you are gonna squash a jobber in the ring don't you think it should be someone as gorgeous and ripped as Tyson Carter? Basically fans, this is a pure example of squashing someone for the simple erotic pleasure of watching a pretty boy get taken apart like a christmas package in July.