Catalog 21 - Boys Will Be Boys
July 17, 2020
We've all heard that expression but in this catalog we want to divide up the boys from the men. Boy toy upstarts like Marcus Ryan and Joey McCoy have their best outings against bigger men and it's a pleasure to behold! And we FINALLY get to see  the in ring showdown of Derek Bolt vs Scrappy. That is certain to settle this argument: is bigger really better? Boys most definitely will be boys and big men love to overpower jacked muscle boys, that much is true. Go the distance guys and we will all sit back and enjoy the show!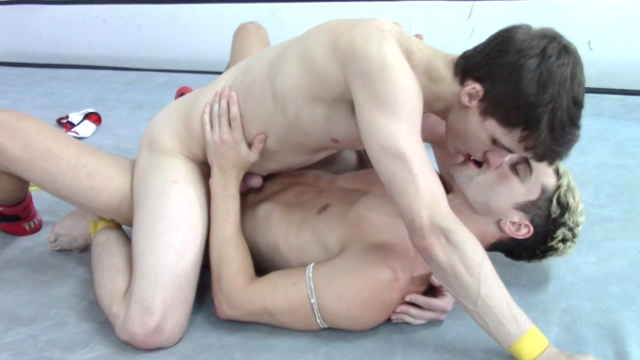 HD
1hr 6 min
With this 1 hour wrestle-fest Taylor has become the king of the long, sweaty fights! This time it's twinky jobber Marcus Ryan that locks up with Taylor. The battle of the twinks tumbles from the MBW ring into the mat room for after hours naked wrestling and lots of foot play (and fucking). Both boys bust their loads all over each other and by then they are totally spent and totally satisfied - and you will be too!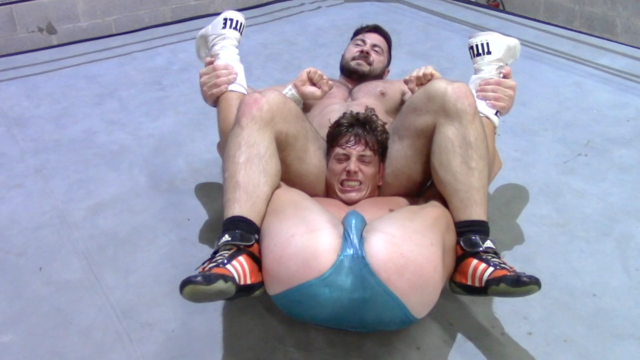 HD
27 min
Destiny? Fate? Written in the stars?! We knew this day would cum. Fans have been begging us for it and at MBW we like to make dreams a reality. Two wrestling muscle gods, one ring, and one winner! The two wrestling Titans of the world finally face off in the MBW ring and our fans will have a front row seat! Will Derek's sheer brute power and towering muscle win in the end? Will Scrappy's glistening muscles, ring skills, and heart win the day? Strap on your boots and trunks and enjoy the show fans!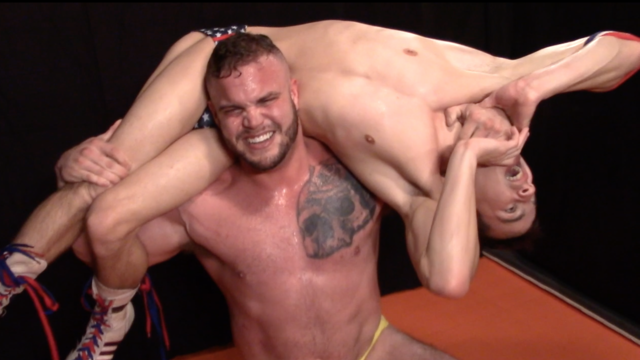 HD
27 min
We'd like to think that Joey has learned a few things from all the thrashings he's taken by the MBW roster. At first glance this match looks like another Joey squash - RIGHT? Oooooooh no fans! Joey comes out of the stable like a house on fire and beats the shit out of Dax Carter. Joey indeed does get the destruction you may have seen coming but we applaud his valiant effort against a man 3 times his size. His day will come but until then this back and forth is a small wonder.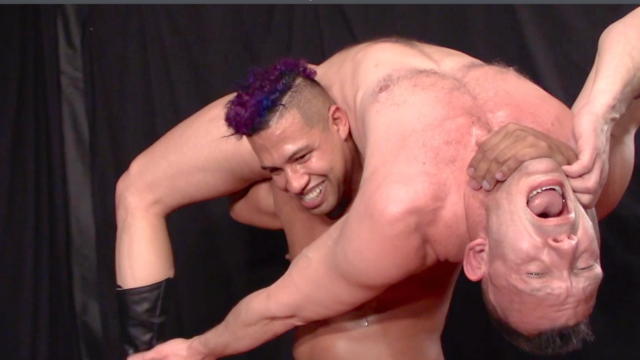 HD
39 min
Gabe and Brendan are legends in the world of private and underground wrestling and it is a pleasure to see these two bad ass studs go at each other with vigor. This is one of the roughest and BEST fought matches of the year! Both of these men want to walk out with bragging rights so the action here is pro style STIFF - and hot as hell. This is a great fight that will definitely have you hitting the rewind button.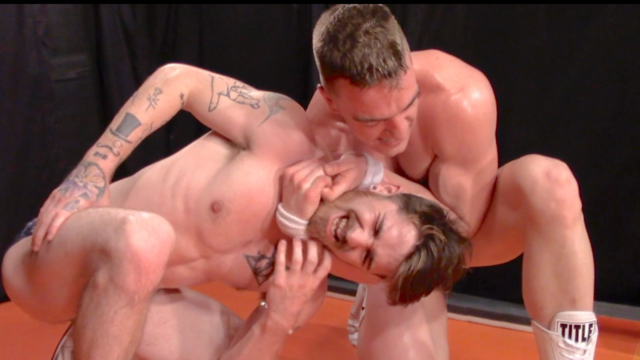 HD
28 min
Skills and natural talent combine as MBW upstart Nick faces off with experienced pro wrestler Brad Honeycutt. Brad knows how to dish out the punishment and he really lays into Nick! The back and forth is really hot and sweaty and both these boys look great in their trunks (fyi, the sweat spigot bursts and Brad's trunks become see-through don't ya know!). Fans will love these boys grit and their hot bodies as they smash their way through this satisfying mat contest!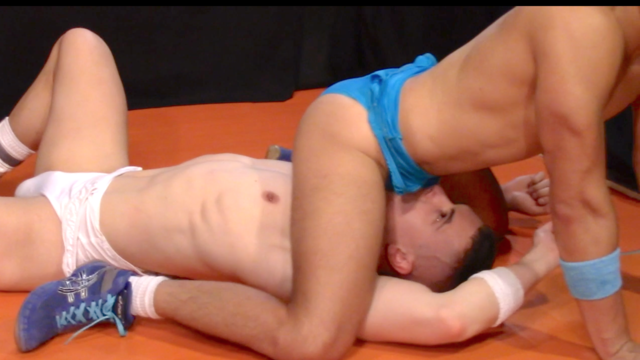 HD
31 min
Tantalizing, sensual and mouth watering, this match is like no other. Decked out in hot butcher cut singlets that show off their ASSets this video showcases Zane's ability to be both master of wrestling holds and coach teasing the new trainee. These two kiss and stroke and hump all the way through this teasing male catfight. And speaking of steam, the palplable sparks flutter all the way through this video and one can imagine stiff cocks.