Catalog 5 - Muscle Boys Are Ferocious
November 24, 2017
The Muscle Boys are FEROCIOUS! Watch out fans - the boys are in a NASTY mood and they really go at each other in our roughest and most erotic Catalog to date! Enjoy all the sweaty and wild action as the Muscle Boys aggression is taken to a whole new level!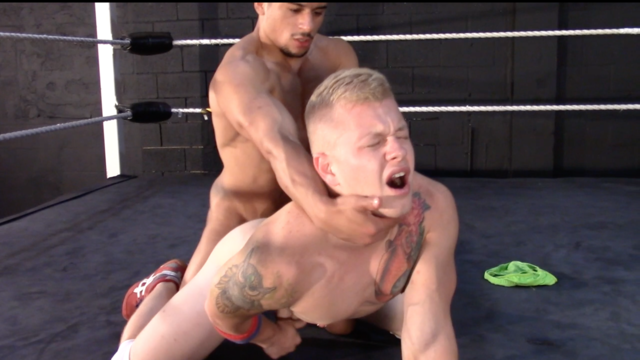 HD
24 min
Leo shows up his rough and nasty side as the humpy blond pounds on Armond all over the ring with suplexes, punches, pec smashes, crabs, and an over the shoulder back breaker! Later, Armond manages to take control and clamps on a hot headscissor and then SNAPS Leo over with a lighting fast arm drag! Eventually Armond gets the muscled blond to say "I GIVE" and Leo is on his belly in the center of the ring and Armond takes FULL advantage and FUCKS the shit out of Leo's gorgeous ass in multiple positions.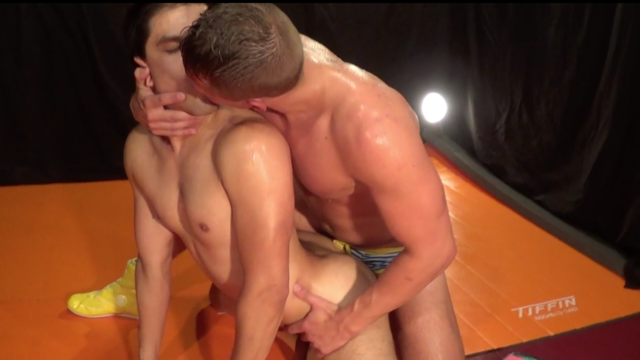 HD
59 min
ONE HOUR match! These boys beat on each other over and over and spend the last 20 minutes of this one naked and humping each other like they are the last two gay wrestlers on earth. Sub holds, pro moves, pretzel-like mat torture, 69, making out, face sitting, ball licking, trash talk, ball torture, and ass humping all are on the menu and the cum soaked ending will leave you breathless and spent.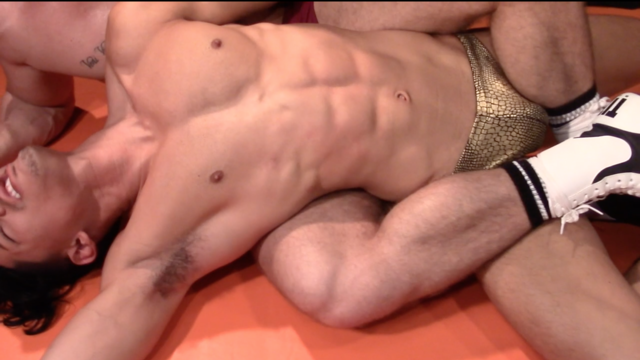 HD
28 min
What could be better than when Ethan and Ryan strip off their gear and Ethan strokes his huge dick and spunks a big load all over Ryan's giant muscled white ass?! Throughout this match bodybuilder Ryan slowly batters Ethan's body and spirit with gut punches, ball grabs, camels, scissors, suplexes, bodyslams, ball grabs, and of course kisses! Ryan might have the biggest ass in the biz but Ethan has that can do spirit and 8 pack abs that look like an over sized washboard. Fans will love watching them get savagely hammered.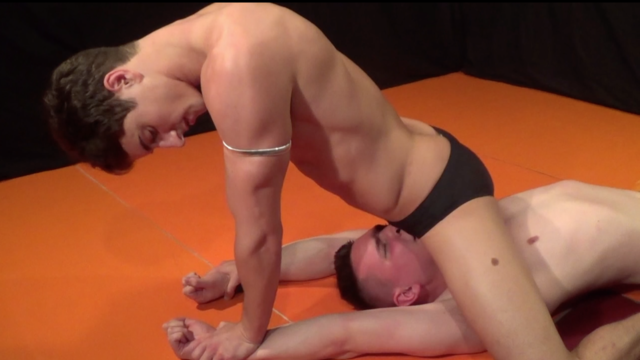 HD
35 min
Taylor's seductive kinky dominance blends PERFECTLY with JJ's jobber boy suffering. Taylor tortures young JJ throughout and his back splitting rack and backbending boston crab are stupendous. Taylor is obsessed with grabbing and torturing JJ's balls and whether rolling JJ up with a spladle, smacking his ass, or placing his big boot on JJ's throat this one is ALL Taylor and he loves every fucking second of it.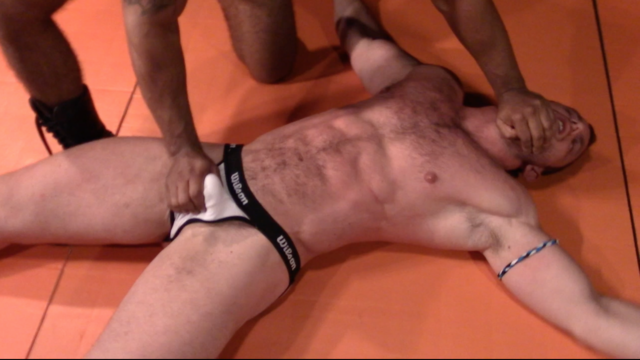 HD
26 min
If you ever fantasized about beating the FUCK out of a stud like Alex then this one's for you! Halfway through both bodyuilders end up in see through jock straps and there is tons of old school slams, gut punches, ass slaps, chokes, and big firgure 4 leg lock. Nick proves once and for all there is only one big man who can totally dominate another big man in MBW!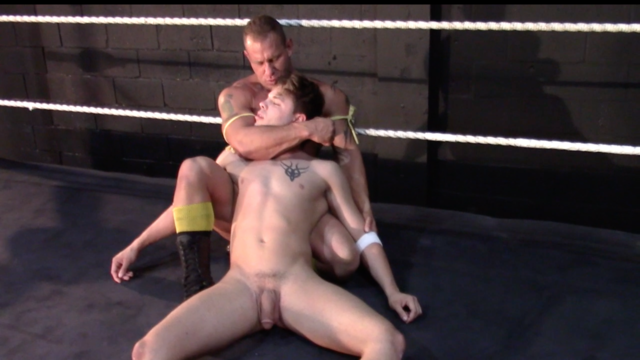 HD
47 min
22 yr old muscle boy Tommy is VERY green and "coach" Aryx Quinn is just the man to literally show him the ropes! Aryx is pure heel and this new pretty boy is a play thing for him to tease, pound on, and batter Tommy's balls while he is bare assed and tied up in the ropes. The sexy young newbie's training also wouldn't be complete without Aryx shoving his dick down the boys throat.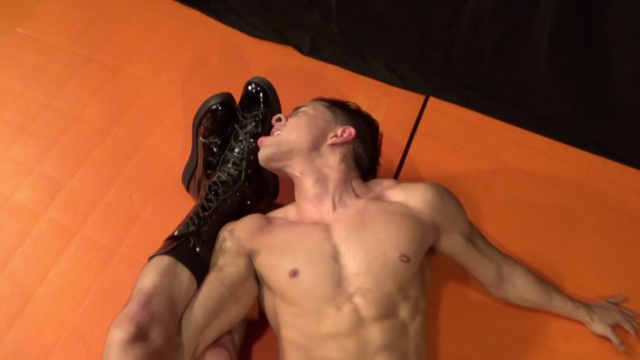 HD
24 min
Dante transforms into a bad ass heel here with a barrage of bearhugs, bodyslams, scissors, and rough gut slugs - he sits on Ethan's face for good measure. Nobody suffers as sexy as Ethan and this video proves it! When Ethan makes his comeback he enjoys Dante's body and makes out with him. Dante finishes the ripped superstar with a NASTY bow and arrow.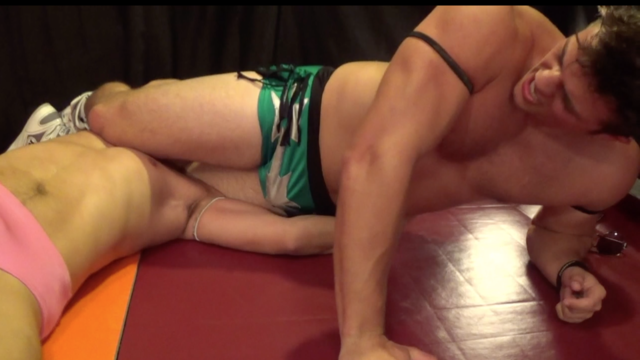 HD
21 min
With matinee idol looks and thick bod Parker is the best of both worlds and Jesse looks stunning in his signature pink trunks. Gut punches, suplexes, spladles, camels and some hot making out will make you grab this one fast! Stud Parker wins the day with so many slams and plexes that Jesse begins to look like a rag doll that is having the SNOT beat out of it.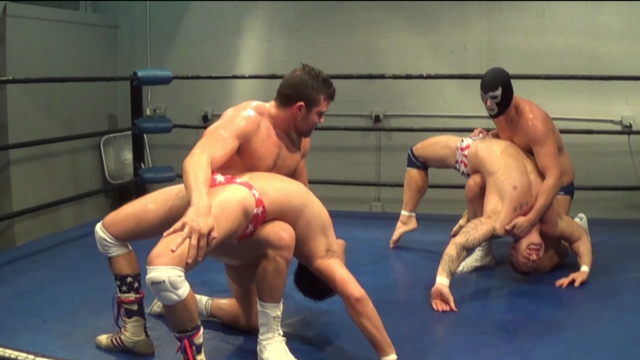 HD
24 min
First ever TAG TEAM! Both Steve and Jesse equally take their beatings and the ring allows Bruno and Bruiser to really toss around these boys with abandon! Jake gets caught in a hangman, suspended surfboard, and plenty of suplexes. Steve gets DRILLED with a piledriver, gets bent in half with an OTK backbreaker, and suffers really HOT in a sleeper! In the end our two heels revel in their conquests and double team the jobbers!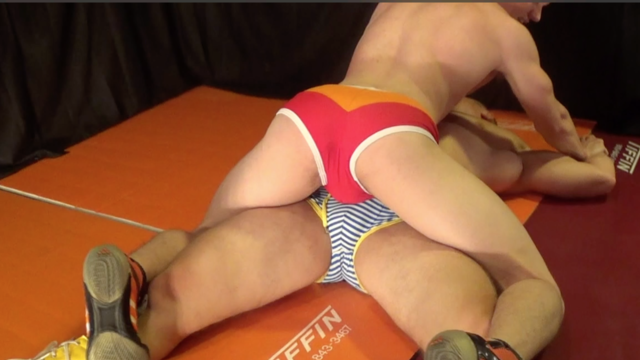 HD
21 min
Behold the truly muscled and ripped Max and Connor! Connor is a jobber and LOVES to be a jobber! Max pounds the fuck out of Connor over and over with slams, plexes, punches, smashes, and punishing mat holds! Add some verbal trash talk, posing, flexing, and TONS of attitude and we need to say no more.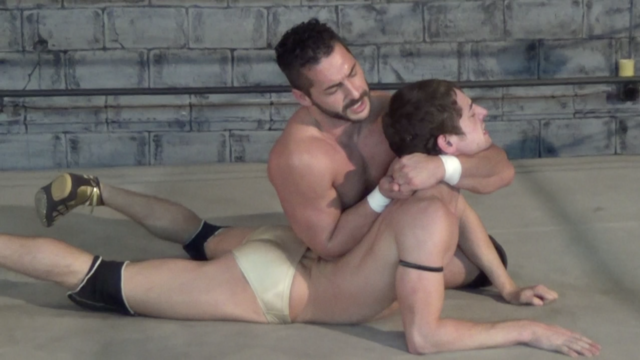 HD
24.99
Two Chasyn matches for the price of one! First up: the toughest pretty boy on planet earth Taylor Reign. These two LAY into each other with tons of hot pro moves and skill. Chasyn tosses around Taylor with slams, plexes, and tons of fists to Taylor's hot body. He finishes him with a bow and arrow that will make your heart flutter. Then he takes his years of pro experience and gives Luke Maxwell a beatdown too!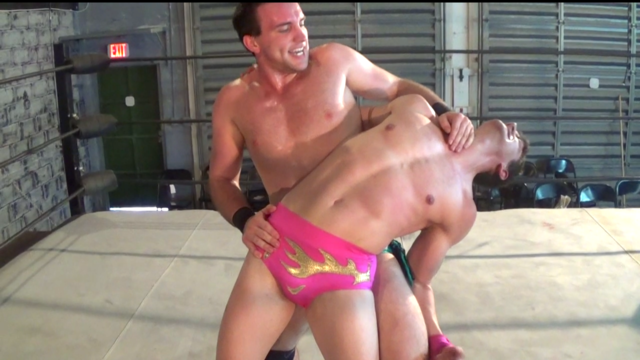 HD
18 min
"Mr. Nice Guy" Jeff Sheperd turns into Mr. Bad Ass Pro Heel when he delivers BIG suplexes, violent slams, and vicious submission holds inside the ring vs Luke Maxwell. Jeff's POWERFUL front slam and fierce OTK backbreaker almost break Luke's back. In the end a LONG held standing suplex is pure pro power and ruthless dominance.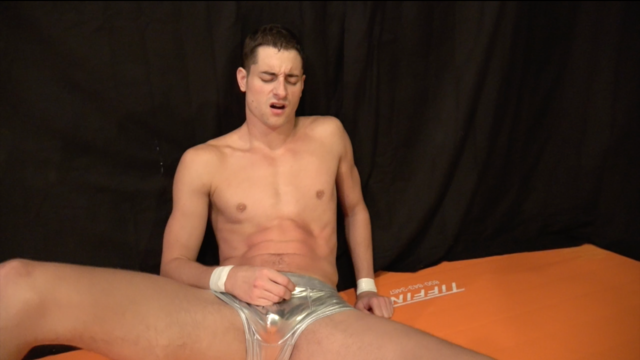 HD
20 min
The 2nd installment of our "double gut punch" series returns! Two GP vids for the price of one! Nick Flex savagely hammers Taylor's abs for so long they eventually turn red as fuck! Then giant Russian bad boy Viktor brutally punishes Max Apollo with gut slugs and stomps to his abs.