Ryan Sparks
Ryan Sparks Videos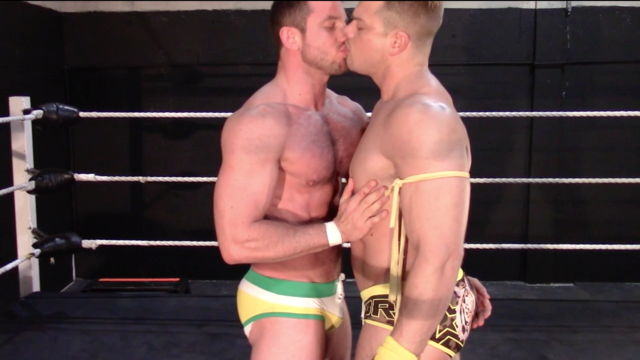 HD
22 min
Ryan Sparks finally makes his return to MBW and holy fuck does he look hotter than ever - is it possible his arms and ass have gotten even BIGGER? This in ring re-match of these two muscle studs has everything you'd expect. They make out, beat on each other's pecs, slam each other into the canvas, and then make out a bunch more.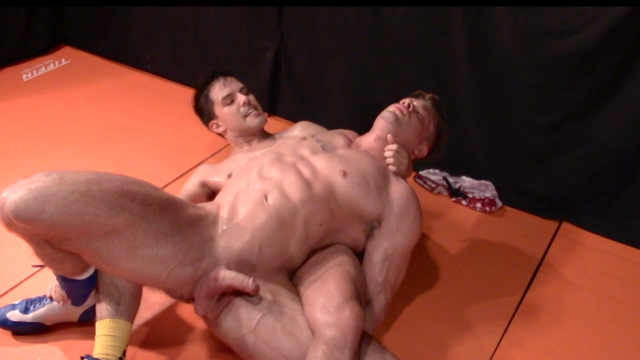 HD
31 min
Ryan Sparks has the body of a Greek god if the Greeks had 3 tons of protein powder. Despite the size difference this is a GREAT back and forth battle! Slams, backbreakers, ab punishment, and HOT mat holds! Both end up naked and sweaty and Ryan's dick lands in Jesse's mouth.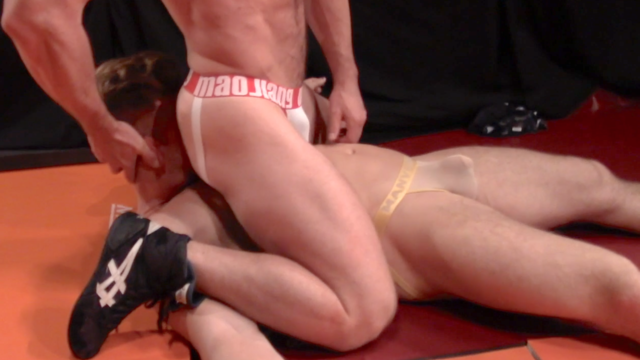 HD
25 min
Stoic bodybuilder Ryan Sparks takes on hot-headed Alex Costa and their wrestling styles could not be more different but they love the challenge! Enjoy the heat as they strip down to their jocks and grope and kiss each other while also beating the crap out of one another!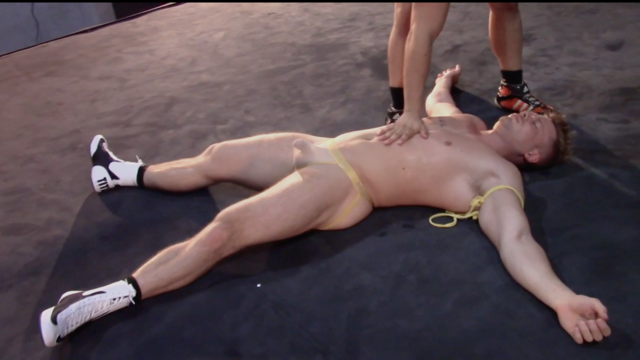 HD
37 min
Ryan's huge thick muscles and ripped abs are a feast for Bruno the Beasst right from the start of this long ring match. Ryan's thickness is all muscle and he's cut like a greek god and knows exactly how to use it to over power stocky Bruno. These boys utilize the ring beautifully and during the 2nd half of the match Ryan is stripped down to a see through jock strap that shows off ridiculous shelf ass!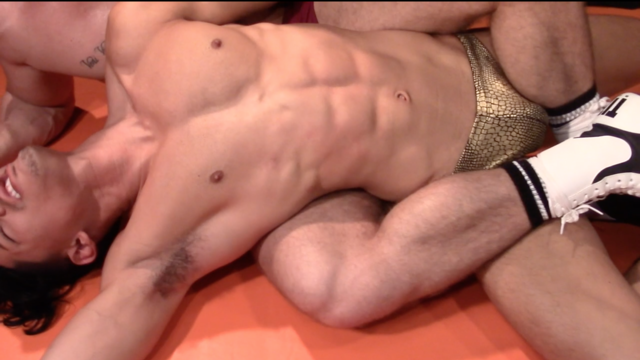 HD
28 min
What could be better than when Ethan and Ryan strip off their gear and Ethan strokes his huge dick and spunks a big load all over Ryan's giant muscled white ass?! Throughout this match bodybuilder Ryan slowly batters Ethan's body and spirit with gut punches, ball grabs, camels, scissors, suplexes, bodyslams, ball grabs, and of course kisses! Ryan might have the biggest ass in the biz but Ethan has that can do spirit and 8 pack abs that look like an over sized washboard. Fans will love watching them get savagely hammered.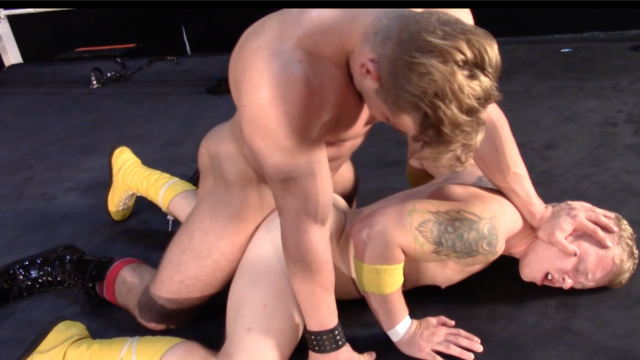 HD
29 min
Two blond boys debut! In the first few seconds Bodybuilder Ryan says to Leo "you can worship me now boy" and Leo starts enjoying Ryan's biceps and pitts -WOOF. Ryan TOWERS over Leo and he delivers tons of ROUGH punches, slams, plexes, powerslams, scissors, and multiple backbreakers. Once Ryan is done TOTALLY dominating Leo it's time to plow the little blond on his back, on his knees, and with his face against the ropes. "You give now, don't you boy?". Yes we do Ryan!