Catalog 26 - Muscleboy Beat Down
May 12, 2021
The Muscleboys are back and someone must have slipped a viagra into their red bull. The boys are REALLY going for the rough stuff in Cat 26 and by the looks of all the naked butts, groping, and sweaty trunks rough is just the beginning! We know our fans will appreciate the mix of sexy moves, sexy men, and sexy humping that is all over this catalog. And oh yeah, they love to wrestle and dominate too!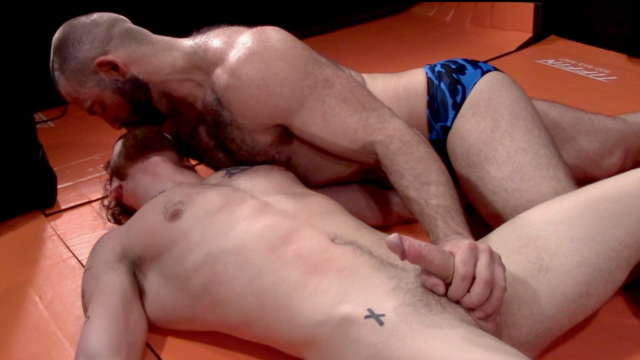 HD
55 min
At nearly one hour long, this epic and erotic mat battle is half sexy foreplay and half rough domination! These boys can't decide if this is a very long prelude to a fuck-fest or an actual wrestling match. Bull Barrett is the butchest Mother F***er in MBW and he is here to dominate and plow our entire roster so don't get in his way boys! But first he wants to work over Nick VERY rough and tease us with enough foreplay to make your trunks drip.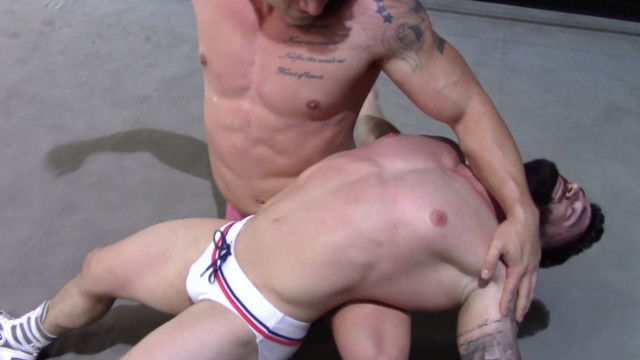 HD
27 min
Watching Iceman and Johnny inspect each other's muscles really makes you go hmm... These two spend quite a bit of time flexing and caressing each other's biceps, pecs, and quads and needless to say fans we are HERE for it! Iceman seems particularly enamored with Johnny. Both of these boys are built SO damn thick which makes watching them pound on each other's muscles a lip smacking good time. The back and forth has grit and the boys could not be hotter. This is MBW at it's muscled up BEST!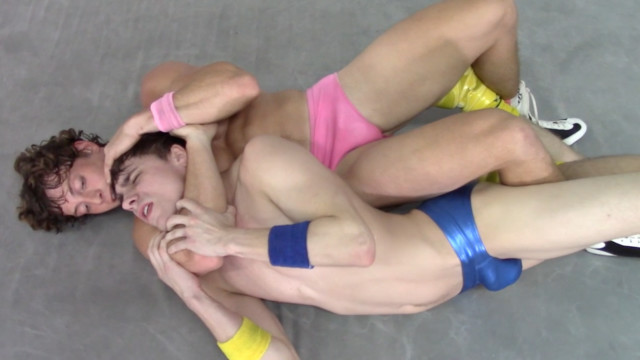 HD
26 min
Multiple standing suplexes, bodyslams, tree of woe, camels, crabs, and every other pro wrestling move you can think of! Watching Scrappy play the heel makes you realize that you are watching a true artist who excels at his craft. As far as Marcus goes, well he's game for some punishment, this boy gets hard no matter who is working him over and there is definitely some perk in his shiny blue trunks this time around. And since this is MBW, Scrappy also does not miss a chance to work over the boy's balls with earth shattering accuracy!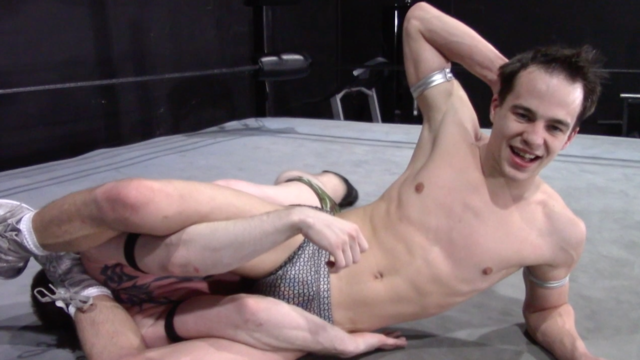 HD
27 min
Hey fans, here's a shocker for you: maybe Joey McCoy was meant to be a heel all along?! He poses, struts, and preens his way through this rough demolition of Corey Turner. Fans that they have been craving this match up and these two jobber boys do not disappoint! Joey is a ring technician and he lights up the ring with sexy moves and a self confidence that is irresistible!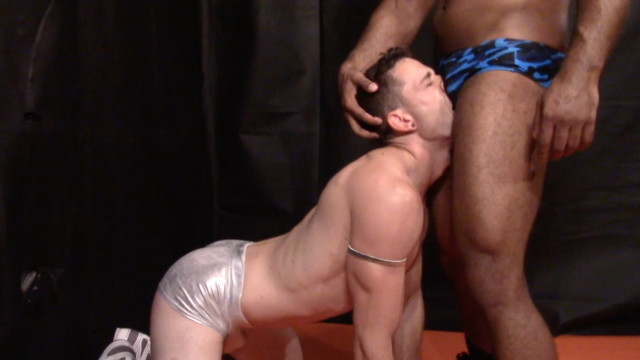 HD
30 min
We all know what a rough and tough stud Nick Flex is but seeing him literally lick his chops at the sight of Quin Quire really got our juices flowing. The sparks are real as we see a true Dom master and his muscled prey circle each other. This one has a sensual role play quality that brings it to another level! Quin sloooowly licks Nick's boots and he is really enjoying himself! As Quin's big expressive eyes look up at Nick we can only enjoy the show and fantasize about which role we wish we were playing in this super sexy MBW fantasy world!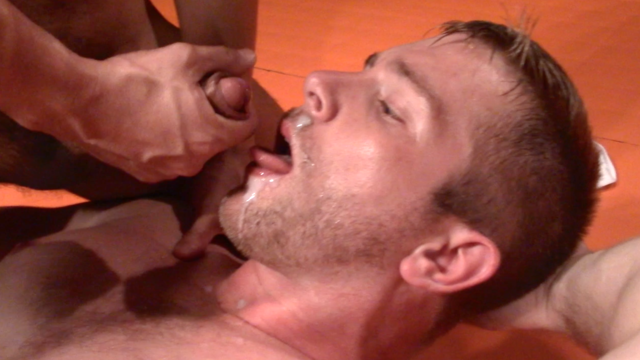 HD
48 min
The art of erotic wrestling is on full display in this nearly 1 hour fantasy fest in singlets and jockstraps. Scott Riley returns to MBW and he is in the mood to wrestle and get naked! These boys do a masterful job of mixing wrestling, domination, and erotic foreplay. Eventually the singlet clad muscle boys strip down to sexy jockstraps and from there all bets are off. Toward the end both boys let their spunk fly and I think the fans will join them in solidarity!