Catalog 31 - Pummel and Grope
February 15, 2022
When the Muscle Boys hit the mats they really hit it HARD. But they also don't pass up the opportunity for some sexy extra curricular play time. Wrestling is the ultimate erotic expression and if our boys see an opening to grope and hump they always TAKE IT. Cat 31 is up to the guts with this theory and we know our fans will be grinding away while watching the hot display of muscle, wrestling, and erotic tension!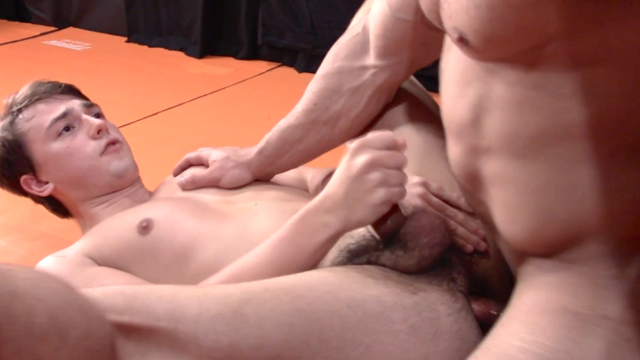 HD
34 min
Masyn Thorne is a punk and Damien Stone is ready to put him in his place. Damien smirks and swaggers through this matchup and there is never any doubt who is going to get railed and who will be taking the pummeling. When the action goes erotic Masyn melts and Damien smolders as he drills the newbie from every direction left of Sunday. It's the ultimate erotic wrestling finish and we know the fans will totally dig it!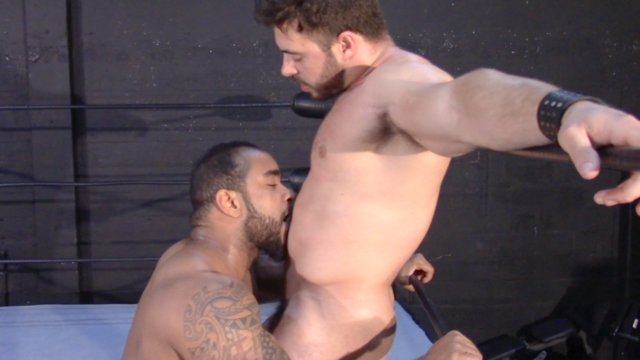 HD
34 min
It's a rarity here at MBW when Nick gets naked with anyone but with Derek? Who could resist all that MUSCLE? These two seem to want to beat each other up but whenever the action grows in intensity somebody decides it's just as fun to suck dick and make out! There is also enough hot nipple play to last a lifetime! Squared circle sexyiness never felt so gooood.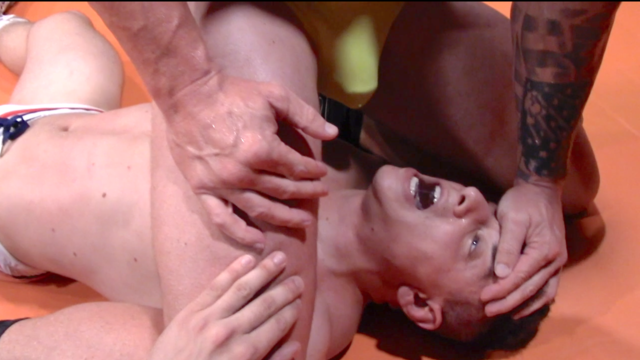 HD
29 min
There isn't a sexier muscled spark plug anywhere in the wrestling world other than MBW exclusive Tripp Evans! Tripp's wrestling fantasy was to get down with Joey Nux and as we often say, MBW makes dreams come true! The obvious size difference between these two muscled hunks plays out the way you'd expect with Joey dishing out the slams, chokes, punches, and twisty sub holds.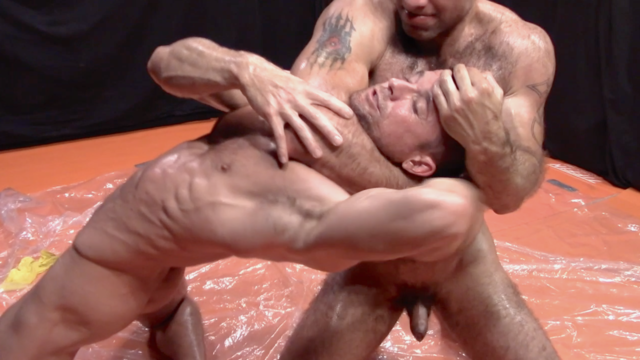 HD
32 min
The way Blake Star slowly covers every inch of Lucas' muscles with oil makes you think this dude is an oil wrestling MASTER! The eroticism is so palpable that the screen almost literally catches fire from the way these two men roll around naked in oil. In between the crackles there is also some very hardcore wrestling going on, complete with gut shots, ball shots, head scissors, and enough naked humping to satisfy all connoisseurs of the wrestling erotic.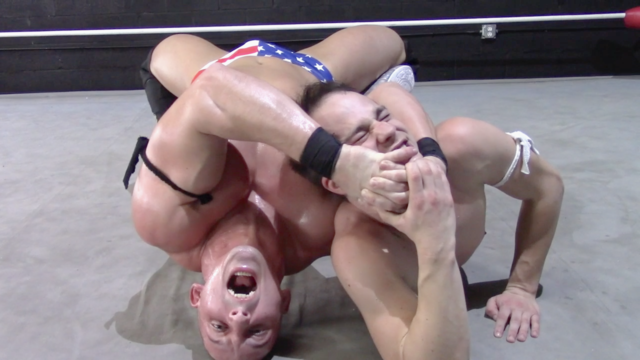 HD
30 min
Every now and again two really skilled pro wrestlers enter the MBW ring and put on a wrestling CLINIC. The match between Joey and Roger truly fulfills that promise and then some! Joey is out for blood and immediately takes Roger by storm with dirty tactics, flying dropkicks, and little guy pluck that only he can pull off. Roger absolutely destroys Joey all over the fucking ring and for those who love watching Joey suffer this video is for YOU!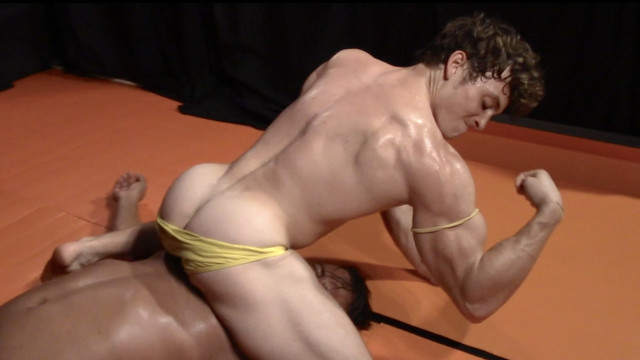 HD
51 min
Who is ready for an hour long sweaty mat room throw down?! Scrappy and Gabe sure as fuck are and the skill and power on display is one for the ages. We specialize in these sexy and VERY long mat room battles here at MBW. We want to see sweat, rippling muscles, wrestling skill, and all out BEATINGS that will keep our fans coming back for more.