Catalog 28 - Heels vs Jobbers!
September 22, 2021
Is there anything hotter than a classic Heel vs Jobber match? YES, there is! For Catalog 28 we've turned the heel vs jobber routine on it's ass. Bodybuilder Damien Stone dominates and power fucks asian superstar Luke Truong like he's fresh meat at the leather bar. But this catalog also features a big vs small matchup in Joey McCoy vs Derek Bolt that will redefine the genre! 5'3" bodybuilder newbie Tripp Evans SEEMS like he'd be the ultimate jobber until you watch him go toe to toe with Rob Steel in drenched jockstraps! Watching a Heel vs Heel action packed battle like Brutal Brendan vs Joey Nux may also make you realize you don't need a jobber AT ALL. No matter what role they are playing you can count on the Muscle Boys to provide a super hot wrestling fantasy come true!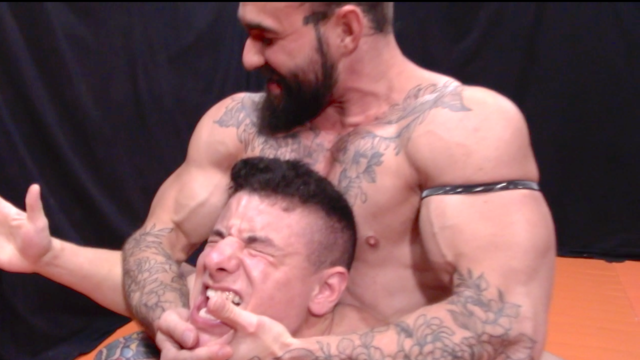 HD
35 min
Starting in sexy tight trunks and graduating to "show it all" jockstraps, this sweat soaked stunner will make the summer heat seem like Alaska. This match has all the hallmarks of a classic: long held mat holds, suplexes and slams, and lots of hammering each other's body parts with their fists. What sets it apart is just how much these two boys want to shove their junk and their ass in each other's faces! Rob Steel vs new boy Tripp Evans is truly one of those magical matches!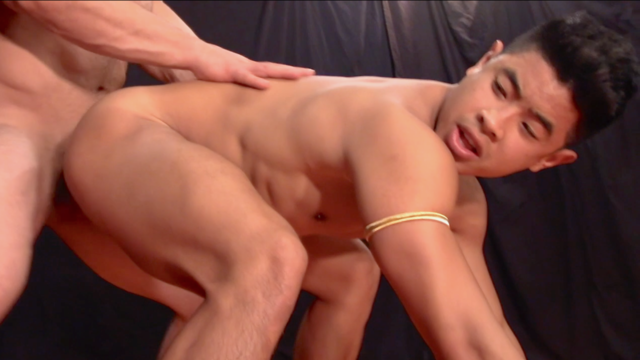 HD
34 min
Damien and Luke flirt and toy with each other in the first half of this match and neither seem too interested in beating each other up - but that doesn't stop Damien from wrecking Luke in some hot mat holds! What is clear is that stoic muscle god Damien has his eye on Luke's tight bubble ass and creamy hole. It's no surprise that he decides to spit, play, and pound that hole in every possible position and there is no porn star in the biz that enjoys a good railing quite like Luke.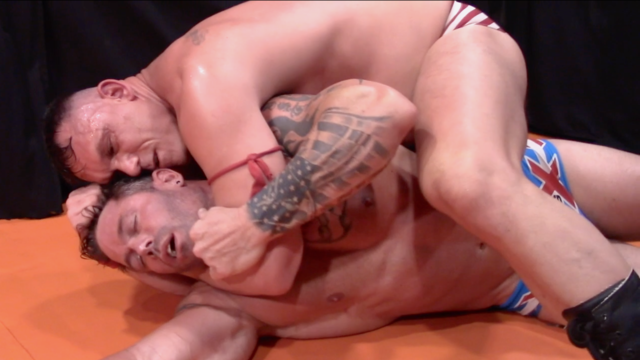 HD
30 min
ULTIMATE heel vs heel? Oooh FUCK yeah. When Joey Nux signed with MBW we just couldn't resist giving this infamous big man a REAL challenge. Putting him up against 6'3" Brutal Brendan Byers was a stroke of genius by our CEO and we know "stroke" is the operative word here! These two giants are both skilled, tough, and bad ass AF. This one is a rough back and forth that were literally making the walls of the MBW mat room rattle!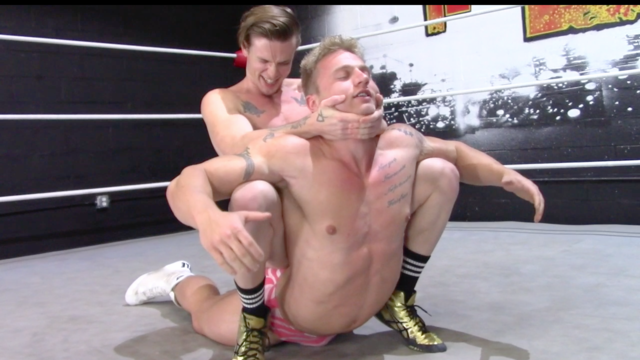 HD
26 min
This ring match starts out as a pro wreslting "lesson". Eager jobber Tyson wants big heel Iceman to "show him the ropes". Iceman rips apart Tyson limb from limb and rocks him with smashes to his face and body that send the jobber boy reeling across the ring several times. Tyson has played the jobber rag doll before and this poor punk faces nothing less an old school stiff lesson in Iceman. What better way to do it then to trap him IN the ropes and torture him there?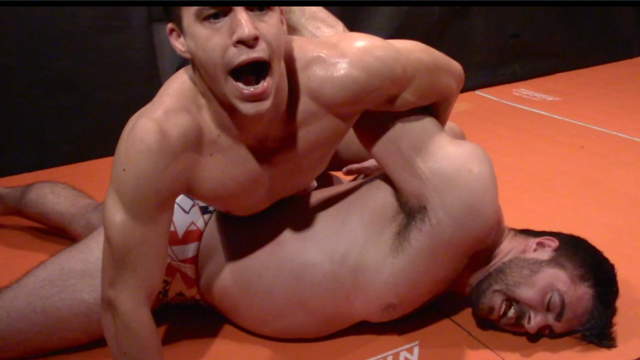 HD
30 min
Joey McCoy has taken on big bodybuilders before at MBW and usually this little spark plug gets manhandled and mauled. When we decided to let Derek have his way with him nothing could have prepared us for what comes next! He attacks Derek from below the waist and actually has some success at it! Not only that fans…wait for it…LITTLE Joey actually scoops up 230lbs Derek and bodyslams him! There are surprises left and right in this one and we won't reveal the ending but we know our fans are gonna love seeing the little guy in the drivers seat.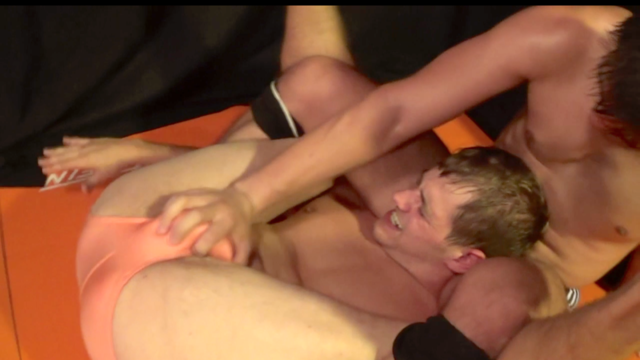 HD
24 min
Clay and Jesse are just the boys to keep it fun and hot and still provide the right amount of sexy/rough that we know you've come to expect from MBW. Jesse has always wanted to get his hands on the handsome and smooth Clay and their chemistry is is sizzling. Hot humping, slow sub holds, lots of grunting and groaning, and the always charged Jesse Zane showing Clay what sexy wrestling is all about!