Bull Barrett
Bull Barrett Videos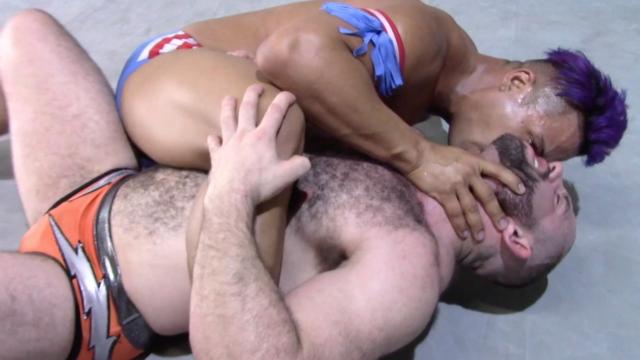 HD
32 min
Quite honestly this might be one of the best old school pro wrestling matches ever filmed. The action has it all: multiple slams and suplexes, staggering sub holds, back and forth action, cheap shots, trash talk, make outs, stomps, punches, and some hot cock stroking! Granted not all pro wrestling on TV in the 70's came with under the trunks action but no one told Bull Barrett that. He goes at Gabe's cock and nips several times while also hammering the crap outta him. Both of these manly men bring the pain to their opponent and it's anyone's guess who will emerge victorious!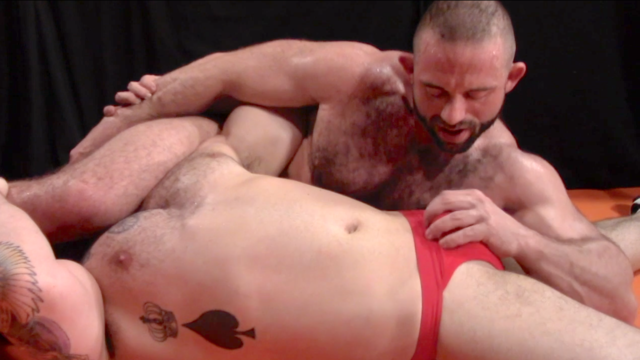 HD
41 min
Pairing Bull and Rex with each other is like watching two astoundingly hot muscle bears tear each other apart at a Greek wrestling tournament in another century. The erotic tension and fierce intensity between these two is apparent from the first second they step on the mats. This battle is fought low and sweaty on the mats with plenty of licking, humping, kissing and ball torture to satisfy everyone's tastes!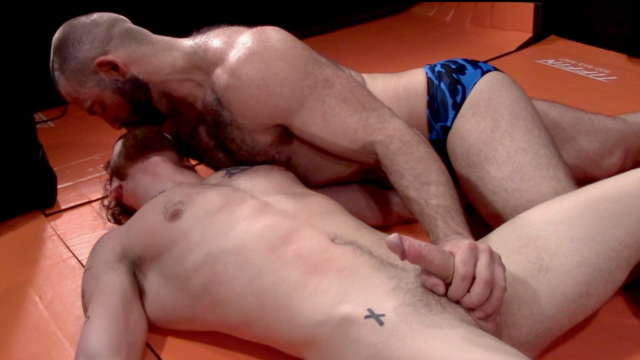 HD
55 min
At nearly one hour long, this epic and erotic mat battle is half sexy foreplay and half rough domination! These boys can't decide if this is a very long prelude to a fuck-fest or an actual wrestling match. Bull Barrett is the butchest Mother F***er in MBW and he is here to dominate and plow our entire roster so don't get in his way boys! But first he wants to work over Nick VERY rough and tease us with enough foreplay to make your trunks drip.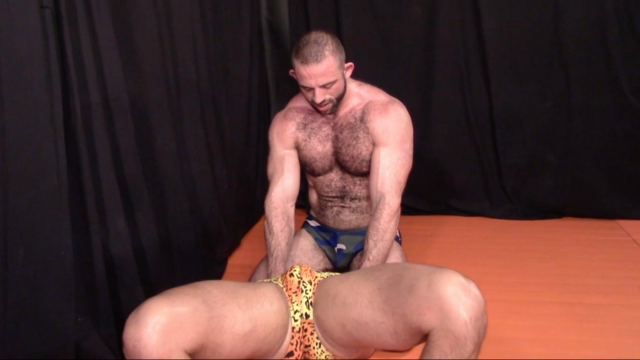 HD
29 min
With both boys in schoolboy singlets the coach/boy vibe couldn't be stronger. Throw in some super hot kissing, bare ass humping, nip torture, ball torture (go Jesse!), and sexual suggestiveness and the temperature in the mat room rises to a comfortable boiling hot! They can't seem to decide if they want to beat the crap out of each other or fuck the living daylights out of each other. The result is one of the hottest (and sweatiest) contests ever filmed on the MBW mat!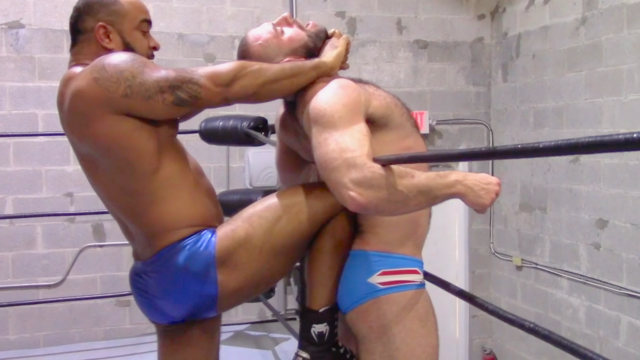 HD
28 mins
Muscled, beefy, and bad ass! That description would work for either Bull or Nick. Watching these two musclebears battle it out for the win is like watching two lions at the peak of their powers. Bull comes out of the gate like a raging bull and begins working over Nick in the corner. His strategy is to overwhelm Nick with his ferocity and take him out quickly. But this is Nick Flex we are talking about!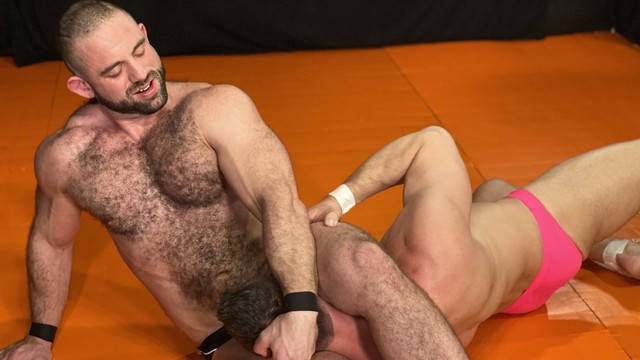 HD
32 min
What happens when two alpha heels go up against one another? We brought together two of the HOTTEST bad boys in underground wrestling and let them go at it! The all out brawl that unfurls here is VERY rough and VERY hot. These two like to beat up muscle studs so when the action gets heated you can bet it's rough as FUCK. Bull is a bully and Brendan is a cocky fuck so watching them both get worked over will be a big turn on for all you jobbers out there wanting to turn the tables on the heel! These two bash on each other's bodies, crank on vicious holds, and grind their dicks into each other.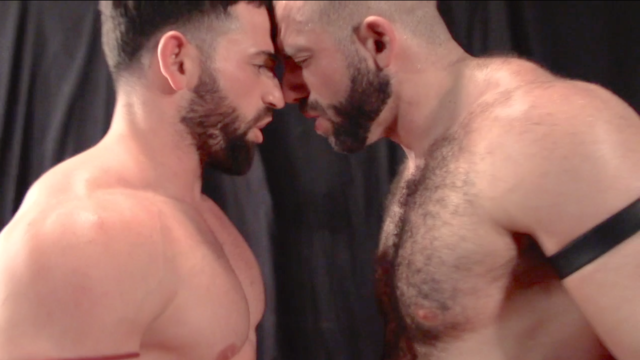 HD
32 min
We can say this with total authority; Johnny and Bull are two of the hottest and most talented prospects we've EVER had at MBW! Both of these gorgeous and chiseled Muscle Boys are so much more than big muscles. They have legit wrestling skills! The British born Bull comes out of the gates quickly and lands tons of hard blows to Johnny's stunning body. Not only does Greco withstand this shelling but he keeps asking Bull for "more"! This kid is all in and he loves every minute of his ass whooping! Seeing the way they beat each other up makes us very hopeful for all the incredible matches still to come but in the meantime watch these two impressive debuts as they wallop each other into oblivion.