Catalog 18 - Balls to the Wall
January 23, 2020
Catalog 18: Balls to the Wall: 
Sometimes our boys want to wrestle, sometimes they want to fuck. Sometimes they play nice, sometimes they play nasty. In Catalog 18 all bets are off because all they want to do is wrestle, fuck, and get nasty - FUCK being nice! Watch as Alex goes balls deep against the mat room wall with Nick Milani. Observe Derek Bolt getting plowed all over the ring by Max Adonis. Marvel at Corey Turner getting ass slammed every which way from Sunday by Dax. Discover Scrappy's face buried in Jaxx's junk! Then you will comprehend the catalog title on another level - enjoy all the balls to the wall action, fans!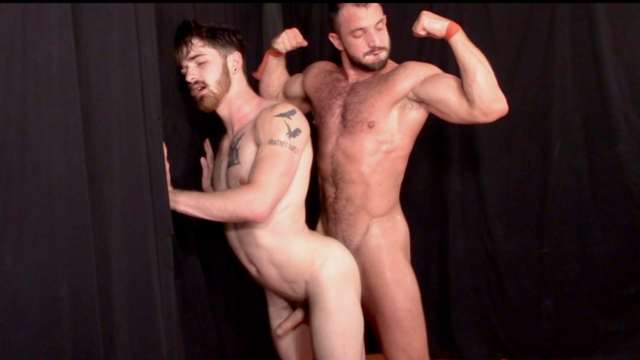 HD
55 min
This hour long fight and fuck grind show is one for the history books. Nick may look pretty but he is a tough wrestler. He takes all the nasty slams, mat holds and verbal tauting that Alex throws at him. He also has a background in kick boxing and he slashes at Alex many times and even manages to knock him off his feet. In between blows both these jacked boys are so hot for each other we could swear we saw actual sparks flying. The way Alex caresses Nick's ass while grunting and moaning is foreshadowing of things to cum.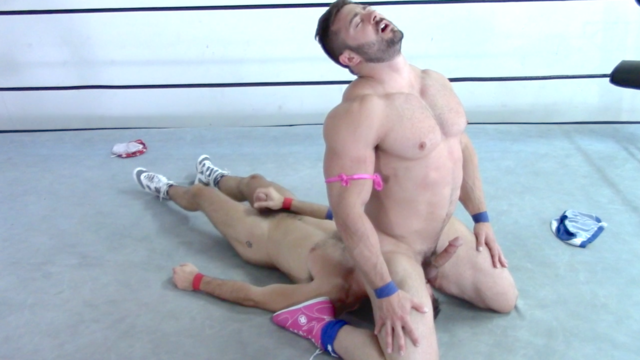 HD
40 min
Max Adonis is as sneaky as he is sexy. Clearly mismatched against the god like Derek Bolt he tries all his devious seduction techniques to distract Derek from realizing they are standing in a wrestling ring and this is supposed to be a FIGHT. Max keeps at it, taking Derek's nips and cock in his mouth whenever the opportunity (ahem) arises. But what really will turn your crank is how Max manages to trap Derek in some nifty sub holds and even dominates the big man! Bolt might not be having his best day in the ring and when the wrestlers strip down and start fucking and sucking he doesn't seem to mind ending up on the bottom.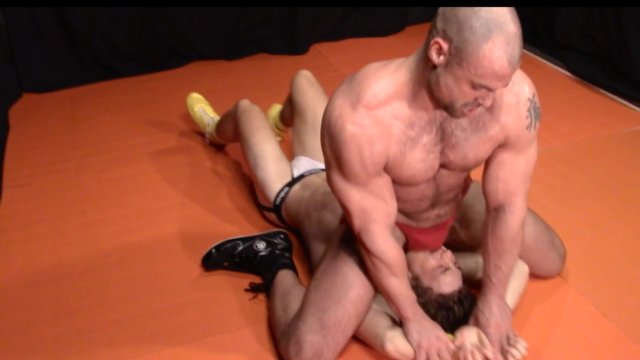 HD
35 min
This fierce battle pitts our fave muscle boy with the golden locks and gleaming white ass against a behemoth almost twice his size! Jaxx is a natural and he slices and dices Scrappy with precision, hammering him with body punches and slams. As their backs and butts glisten with sweat the 2nd half is all jockstraps and muscle and ferocious action! Eventually Jaxx's size is too much to handle, even for Scrappy. The bigger man takes control and does things to Scrappy you will ONLY see at MBW!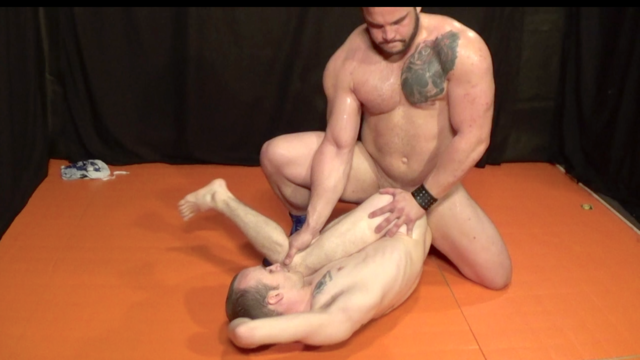 HD
41 min
Corey "Badger Boy" Turner is really into dom Muscle Bears and Dax Carter is the ultimate incarnation of his fanatical obsession. From the first moments when Dax barks at Corey to tie his boot laces it's clear this is gonna be a dom/sub classic! Dax was born to be a daddy dom. He also seems to have a major foot fetish - we know this because of the way he licks, chews, and practically EATS Corey's sexy feet.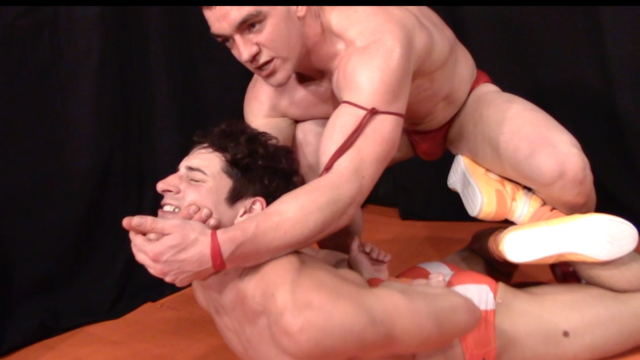 HD
29 min
Skilled, tough, and HOT. That would easily describe both of these gorgeous muscle boys and they go AT IT in this sweaty, fast-paced, and action packed bout in the mat room. Taylor has been honing his wrestling skills and watching him use his experience against an Indy pro darling like Brad is a sight to see! Fans this one has it ALL! It is truly wall to wall action. MBW bosses could have never imagined how intensely Brad would take to the mat room and in this one he brings his A game while he pummels the fuck out of Taylor.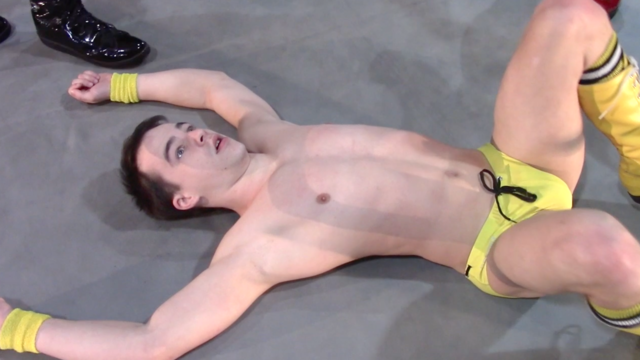 HD
31 min
Who likes to watch jobber boy Joey McCoy get destroyed? We get tons of requests for a two on one destruction so here is one that will really get your blood pumping. Spencer and Kurt decide to team up and double team poor Joey and holy hell do they put the boots to this boy toy. If you like watching gorgeous boys get demolished then this one is for you!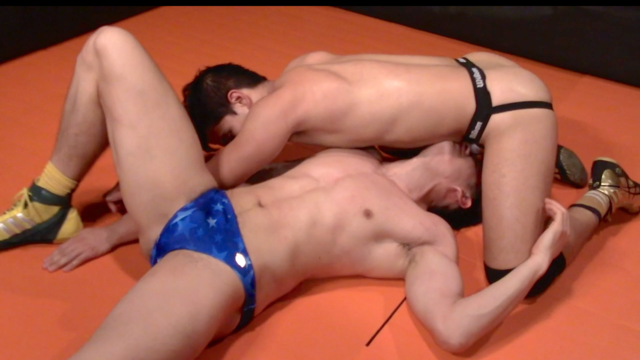 HD
40 min
Vamos a luchar, chico! Dante is a great and sexy wrestler but his native tongue is spanish so Jesse decides to coax him onto the mat using two languages he understands: Spanish and domination! Our Spanish fans will no doubt appreciate this hot singlet match that uses both English and Espanol.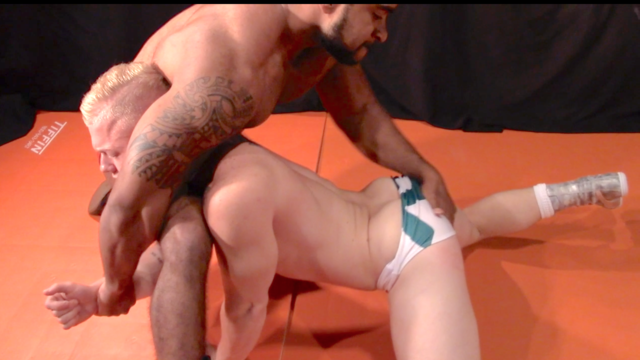 HD
28 min
We are not going to lie to you fans, we know you know. Nick Flex is gonna beat the shit out of Leo Luckett! This bad boy vs pretty boy match up is mind blowing delicious. In between the all out thrashing Nick takes a few moments to pull out his dick and stroke it. He gazes at Leo as if he were a lion at meal time. Later in the match Leo is stripped naked and Nick plays with Leo's ass, dick, and balls while Leo moans with pleasure and pain!