Catalog 14 - The Muscle Boys Get Erotic
June 08, 2019
The Muscle Boys of MBW are ALWAYS horny - that much we know. But in Cat 14 the boys seem especially eager to strip it all off and get down to business. Derek Bolt seduces a new boy while traveling (and then squashes him in his hotel room), Daxx and Scrappy go at it in only jockstraps, Wolfboy welcomes new boy Rory by fucking him rough, Ian and Corey wrestle naked through much of their vid, and Jeremy also welcomes our new boy Scott Riley with a rough dick down on the mats! This catalog has all the hot wrestling action our fans expect from MBW with a nice dose of naked combat thrown in. The natural order suggests that the next step after naked wrestling is naked fucking - so we say "have at it boys"!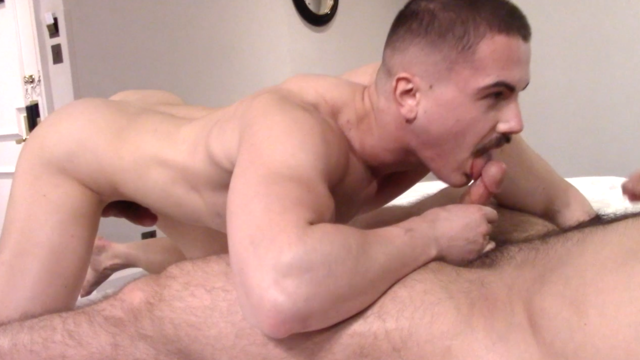 HD
58 min
Hotel Hotness. Derek Bolt loves to travel so MBW decided to tag along. While on tour we discovered the STUNNINGLY gorgeous Austin Sugar. Bolt spotted the sexy boy toy in the lobby and summoned him up to his room for some "towels" (and some wrestling and LOTS of fucking). This video is 2 minutes shy of 1 HOUR. After that long of a session it's no surprise when Derek sprays a load of EPIC proportions all over Austin's ass! Isn't travel rewarding?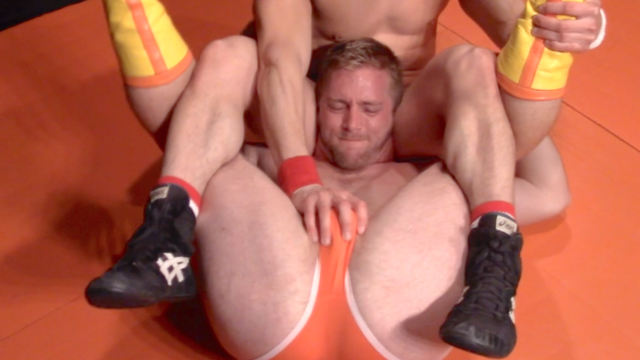 HD
41 min
Scott Riley is a new to MBW and Jeremy Daniels has started to establish himself as a very fine wrestler and even better top boy! Scott is REALLY into gear so he nearly creamed when we showed him the orange boots and skimpy trunks we picked out for him. Jeremy has never looked more cut and muscled. Scott's smooth white bubble ass is jiggling and bouncing while being hammered by Jeremy's beautiful dick and best of all their boots are still ON! This is wrestling heaven fans!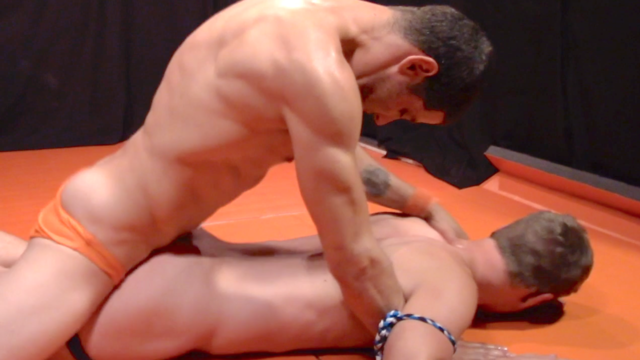 HD
51 min
The Pack have been begging for Wolfboy to go full erotic so here it is fans - you ask, we deliver! This being the first glimpse of Wolfboy's massive dick and superior fucking skills we knew this one had to have tons of wrestling action and tons of hot sex - the nearly one hour video has all that and more! Rory's gets plowed every which way and even manages to ride that giant Wolf dick before both boys are a heap of hot exhaustion on the mat. For the ultimate finisher, Wolfboy sprays his ample load all over Rory's boyish face!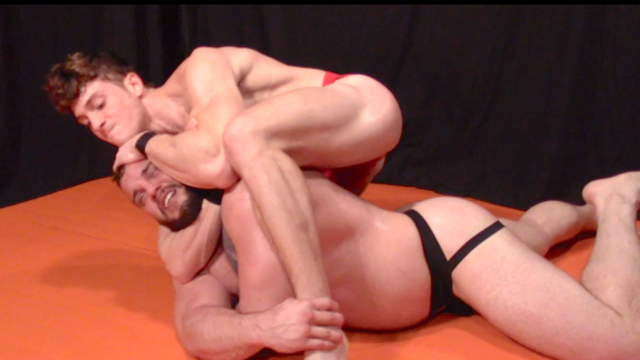 HD
47 min
This is another match that is almost an hour long! Scrappy and Daxx know each other well but trust us fans you have NEVER seen these two like this! There is something about being in the confines of the MBW mat room that makes all these muscle guys want to beat the shit out of each other (did the wrestling gods put a spell on it?). Scrappy and Daxx end up spending the last 3rd of the video in jockstraps and covered in sweat but hold on we are getting ahead of ourselves. And in our opinion NO ONE suffers quite as sexy as Scrappy does!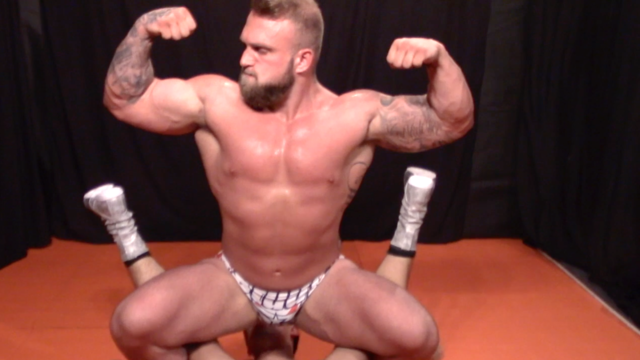 HD
30 min
We've had our eye on the massive Gunnar for quite some time so we finally managed to get him in the mat room! We paired him up against MBW cutie Jesse Zane. YES this is an exteme big vs small battle but here's a twist: it's an all out slug fest back and forth BRAWL!! esse gives him such a long and sexy fight we didn't mind that face sit one bit! Both of these gorgeous hunks get their licks in and we know our fans will be licking their lips too!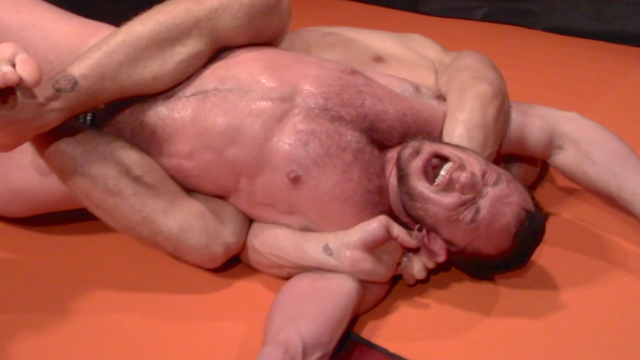 HD
36 min
What happens when you take two sexy mat technicians in skimpy trunks and bare feet and let them go at it with no time limit? FIREWORKS! Austin is chiseled, muscled, thick, and smooth. Alex is chiseled, muscled, thick, and hairy. Both of these dudes love to fucking wrestle and wow this match does NOT disappoint. We suggest the fans keep a rag and some water handy to wipe away the sweat and quench your thirst.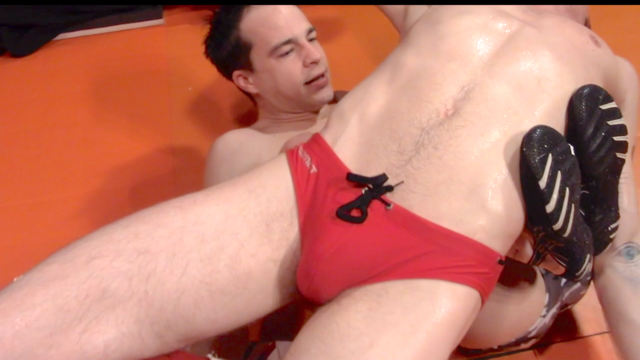 HD
27 min
Here at MBW we are priviliged to have two of the sexiest and most skilled indy wrestling scene boy toys on our roster. CEO Rocco couldn't delay pitting them against each other and the boys go at it full bore in an action packed 27 minute barn burner! They may look like a couple of twinks at a gay pool party but put them in tiny trunks and boots and ring the bell and WATCH the strikes and slams fly! Both of these boys are itching for a win and it's anybody's guess who will come out on top!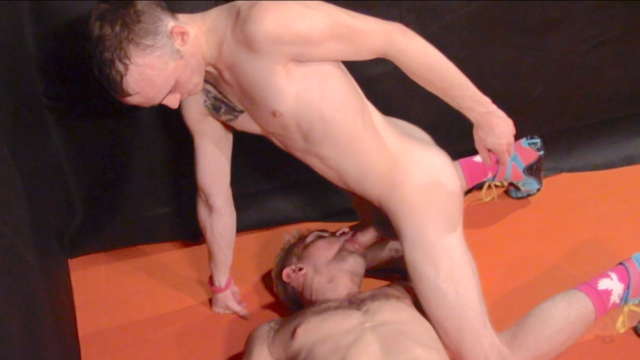 HD
31 min
There are two things that baffle us about Corey "Badger Boy" Turner. First, how could someone so slight be so damn tough? Second, how could someone so slight have such an ENORMOUS cock?! Both riddles will be explored in his sexy fight with Ian Greene. Ian is tall and ripped and often gets distracted when sex is on the menu so you can imagine how easily his focus drifts once he gets a look at Corey's package.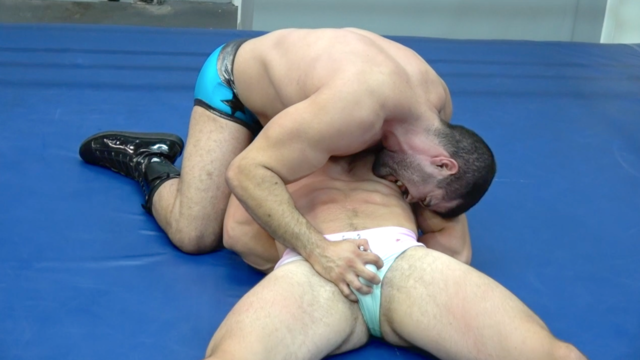 HD
30 min
Luke Maxwell FINALLY returns to MBW and hot damn he looks more built and ripped than ever! His muscled ass in pretty pink trunks and pro boots is stunning inside the ring. Bruno the Beast also returns to the fold and he makes the most of it. At the start both boys are checking out each other's gear and groping each other's bodies. Bruno of course can't resist playing with Luke's delectable nipples and flirting with this handsome stud (before he starts hammering his gut in the turnbuckle!). Once the action subsides the two muscled studs are in the center of the ring on top of each other and kissing. Is there any better way to end a hot pro wrestling match?!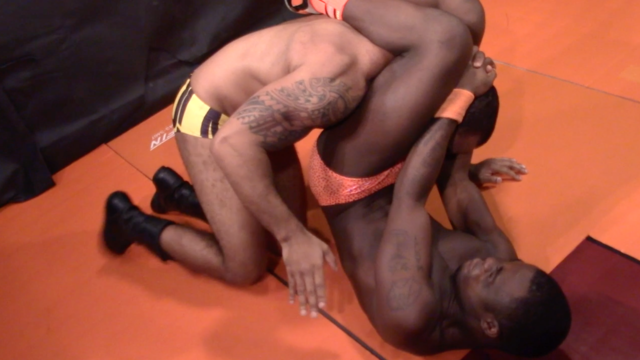 HD
20 min
Van Ryder returns! We missed you gorgeous - now enjoy a brutal drubbing at the hands of a giant musclebound pro wrestling machine. Avert your eyes if you need to fans. This one is gonna HURT. Van is ripped APART limb by limb, slam by slam, punch by punch. It's one of the most cold-blooded, blood thirsty, and violent squashes we have EVER filmed. CRUUUUUSH that punk Nick!