Catalog 20 - All Out Brawl!
May 20, 2020
Here at MBW we've talked extensively about how our boys like it ROUGH. In this catalog they go one step further. The boys are riled up as usual but most of our combatants get SO into it we thought a bare knuckle street fight might break out in the middle of a wrestling scene! We encourage such behaviour at MBW but DAMN boys you REALLY lose control in this catalog! Not to worry fans they also pour on the sexy too. Sit back and enjoy because we know our fans will love our mix of brawling, ballin', and busting nuts!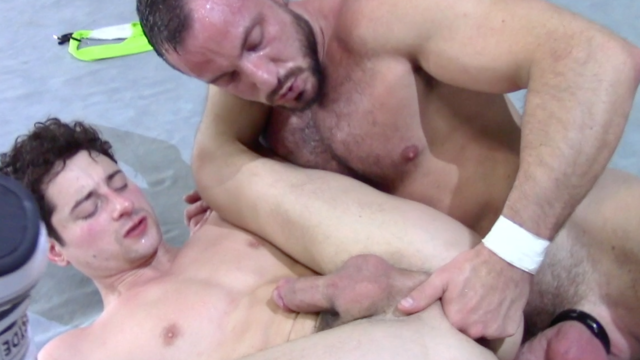 HD
1hr 14 min
This is a match made in square circle heaven because Taylor is a tough twunk and Costa is well….Costa. The usual mix of slam bang rough punches and punishing sub holds are all here as well as more tongue thrashing make outs. The action is a true back and forth ring battle and once the trunks are off, Taylor's face is buried in Costa's muscle ass for what seems like hours. It is well over an hour of great wrestling action, erotic fireworks, role play fantasy, and raw butt pounding. Put some time aside for this one folks, and then rewind over and over again!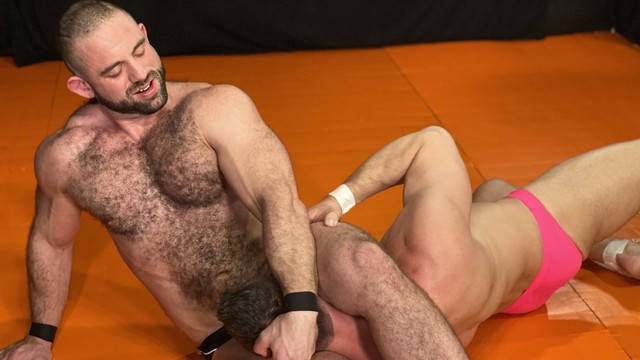 HD
32 min
What happens when two alpha heels go up against one another? We brought together two of the HOTTEST bad boys in underground wrestling and let them go at it! The all out brawl that unfurls here is VERY rough and VERY hot. These two like to beat up muscle studs so when the action gets heated you can bet it's rough as FUCK. Bull is a bully and Brendan is a cocky fuck so watching them both get worked over will be a big turn on for all you jobbers out there wanting to turn the tables on the heel! These two bash on each other's bodies, crank on vicious holds, and grind their dicks into each other.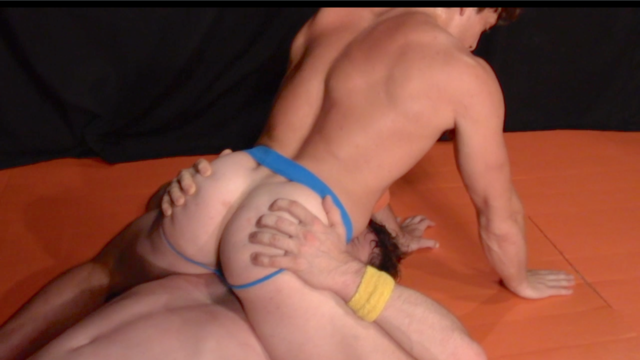 HD
32 min
Welcome to MBW Kenny Star! Now put on your jockstrap and take your beating from the ultimate Muscle Boy Scrappy McNair. These two hunks get so sweaty in their jockstraps that you will be dying to jump into the mat room and towel them off. Scrappy likes to initiate new boys by pummeling the crap out of them and this match is no exception. Kenny is a star in underground wrestling but this is MBW boys and Scrappy is out to teach this cutie a hard lesson.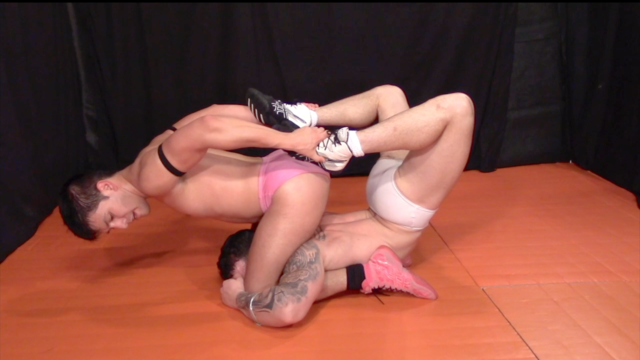 HD
33 min
After only minutes in the mat room this short spark plug revealed himself to be a natural and as tough as ANY wrestler in MBW. As he always says in his videos "I'm ready for MORE". That phrase has become his mantra and Jesse Zane is happy to dish out A LOT more as he hammers every chiseled body part on Johnny's sweaty body! These two end up being very evenly matched but as we all know Jesse is a sneaky and sexy sadist and he takes apart Johnny with twisty mat holds (spladles!) and savage body blows.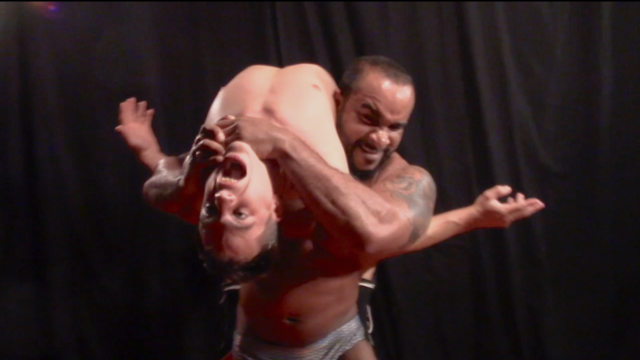 HD
31 min
The anticipation for this ultimate big guy vs little guy is palpable and WOW this fast paced and wild match is everything you could ever hope for! Joey McCoy is like your kid brother's kid brother. Nick Flex is a hotheaded pro wrestler made up of a wall of hairy muscle with some muscle on top of that. As Nick gets sweaty and frustrated your heart will race at the possibility of a victory for our sexy little stud! Hope springs eternal and the ending is EPIC and brutal. We will let you fans witness it first hand!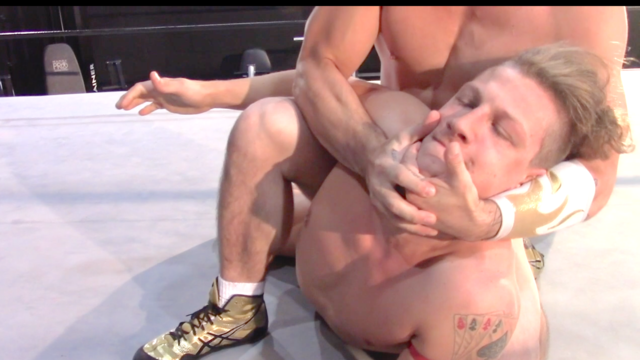 HD
29 min
When two wrestlers sincerely don't like each other what are we to do? Encourage confrontation! Austin hated Aspen from minute one. Something about his cocky smile and beefy body prancing around the ring like a peacock didn't sit right with this skilled pro wrestler. These two take their hatred to another level in this ring brawl that more than lives up to the catalog title. Austin is out to teach Aspen a pro wrestling lesson and for a while it looks like his skills are too much for the preening porn star.