Dante
Dante Videos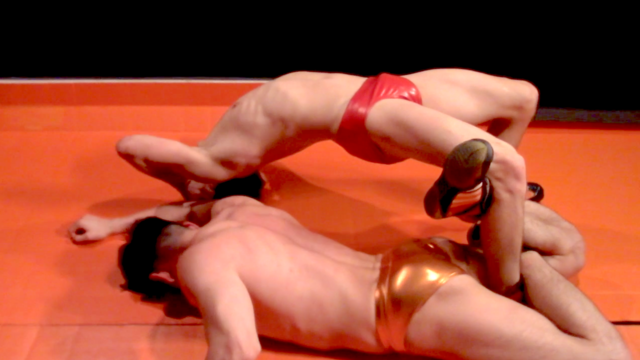 HD
31 min
It's common knowledge that Joey is one of the sexiest boy toys of all time but it's also true that he gets his ass BEAT a fuck ton. He's a great jobber boy but in this matchup vs Dante he's out to prove once and for all he can heel it up just like the big men! Not to mention he cranks on one of the hottest figure 4 leg locks and spine crunching suspended surfboards we've ever seen! Joey is like a wrestling demon possessed and he WILL get his victory no matter what it takes!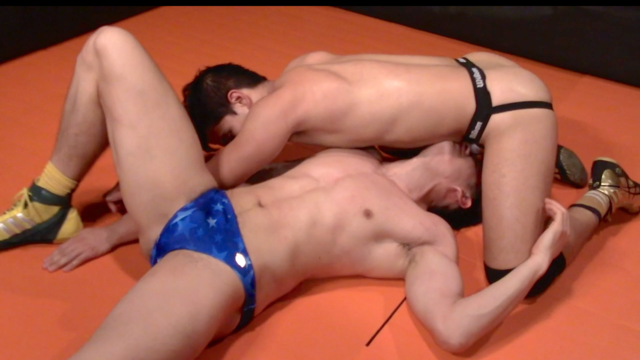 HD
40 min
Vamos a luchar, chico! Dante is a great and sexy wrestler but his native tongue is spanish so Jesse decides to coax him onto the mat using two languages he understands: Spanish and domination! Our Spanish fans will no doubt appreciate this hot singlet match that uses both English and Espanol.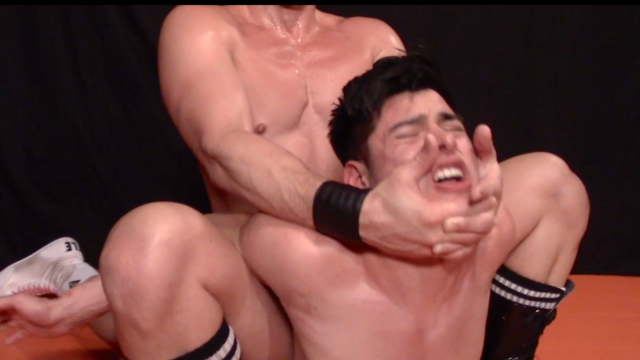 HD
32 min
The recent return of Dante to MBW takes a seriously sexy turn when he's in the mat room against pro wrestling sexpert Brendan Byers. Brendan is well known in the underground wrestling world. Wrestling for him is a true fetish and passion (as is his obsession with piledrivers). He puts the boots to Dante through most of the sweat drenched battle and Dante loves every minute.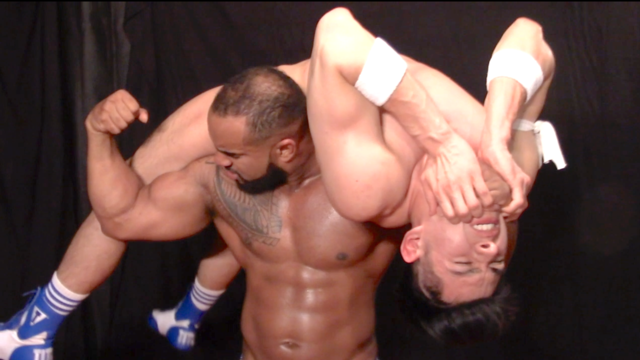 HD
29 min
Dante prances into the mat room in denim blue tiny trunks and ready to…rumble? Prancing doesn't always connote a bad ass but what the heck Nick Flex doesn't seem to mind the challenge! I bet the fans could write the rest of this summary but here's the headline anyway: Nick Flex Mauls and Wallops Poor Dante to Within an Inch of His Life - and FUCK yes it is fucking hot to watch!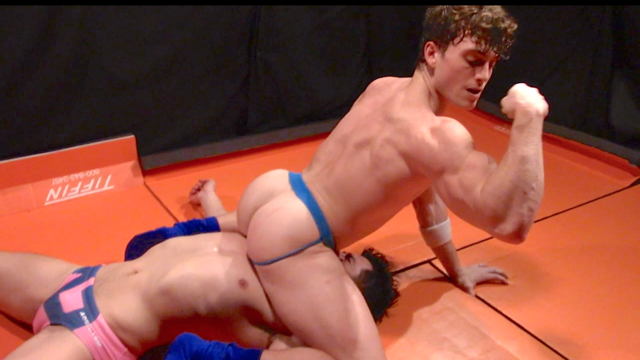 HD
36 min
Fans who finally got to see Scrappy's naked bubble ass in his debut match in our last catalog will be glad to know his naked milky white butt of perfection is back and buck wild! He wails on Dante from every angle and traps him in racks, crabs, and a long head scissor that will make you BEG for more. Dante might be pretty but he's no pussy and he literally flys back at Scrappy with ferocity and a barrage of wild moves and punches. And make no mistake fans, these pretty boys are not above some nasty ball torture!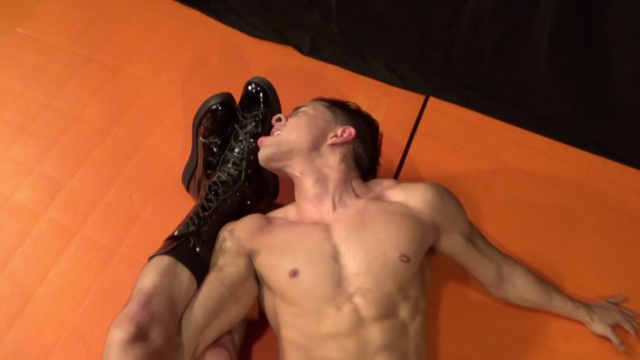 HD
24 min
Dante transforms into a bad ass heel here with a barrage of bearhugs, bodyslams, scissors, and rough gut slugs - he sits on Ethan's face for good measure. Nobody suffers as sexy as Ethan and this video proves it! When Ethan makes his comeback he enjoys Dante's body and makes out with him. Dante finishes the ripped superstar with a NASTY bow and arrow.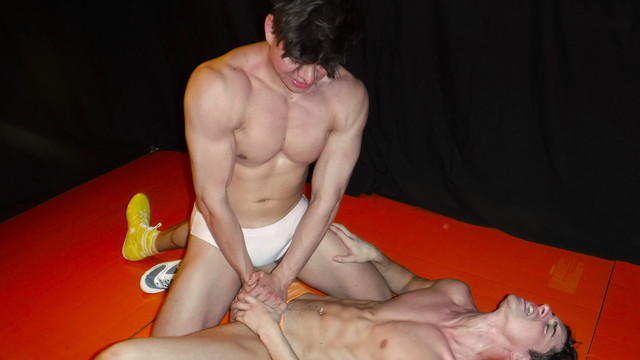 HD
38 min
Dante is already an MBW fan fave and Taylor is a global superstar. In the first seconds Taylor asks "do you wrestle?" and they start making out - HOT! Taylor gets Dante in every sub hold possible and it's very hot to watch this latin stud SUFFER. Taylor is developing into an EXPERT heel but Dante gives it back a TON here. At the end Taylor does what the fans have been dying for : expose Dante's gorgeous smooth ass and have some fun playing with it.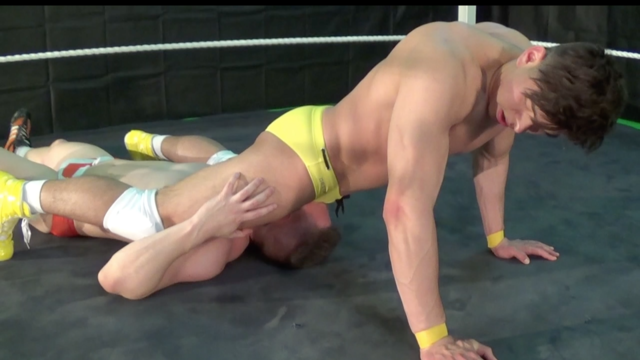 HD
24 min
Both of these hunks suffered a beatdown at the hands of Justin Powers in Catalog 2 so we were intrigued to see which one would emerge from this battle inside the squared circle. JJ's cocky attitude during his entrance is so hot and watching the meatiest ass and legs in MBW pose inside the ring is sure to increase his fan base.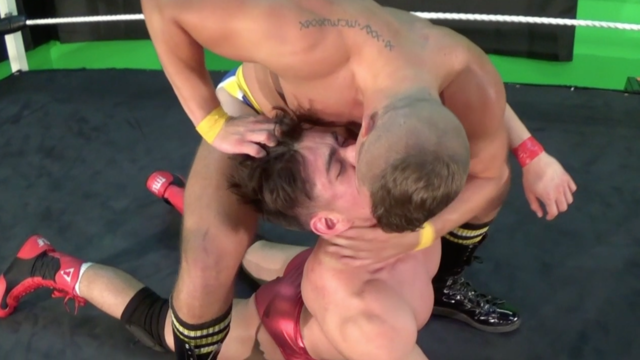 HD
27 min
Hunky pretty boy Justin is our new exclusive Muscle Boy! He goes against another new face, a musclebound newbie named Dante and both these big boys tear into each other right from the start.