Alex Costa
Alex Costa Videos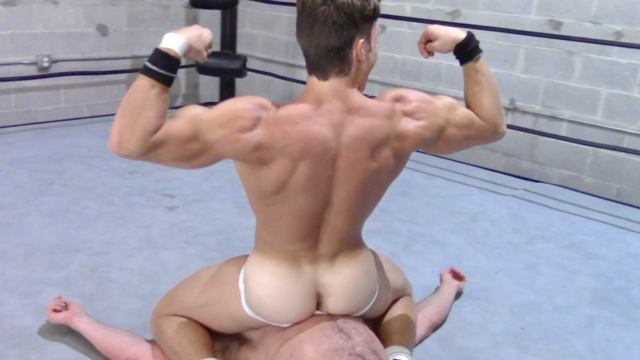 HD
42 min
We know you will be happy to see two of our best in the ring against each other but here's the burning question: which icon, which legend, which SUPERSTAR will emerge the victor? Expectations are high when you put the likes of Alex and Scrappy in a ring and tell them to "go at it boys". This match is a cornucopia of pro wrestling moves and holds that will make your insides explode. This is a rare example of when expectations are not only exceeded but they are blown through the roof. This may just be the best ring match ever at MBW.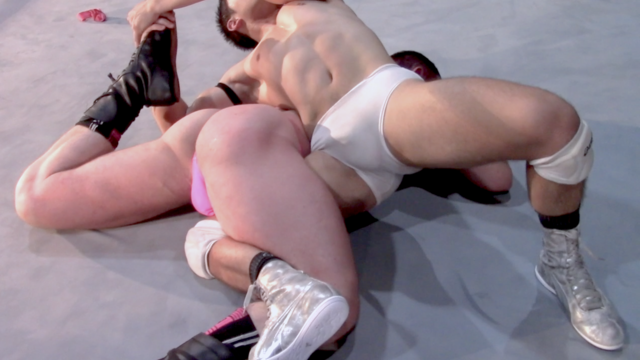 HD
45 min
These two MBW stars have squared off before but never in the ring - this time they get naked and and bring MUCH more sexy play into the match. Jesse takes command fast as he ties up Alex in the ropes he plays with his nipples incessantly. Nipples and punches seem to be the main course. lex will NEVER be outdone in the ring and he rages back like only Costa can! He pummels the fuck out of Zane's abs so hard that marks were left all over his body. Zane manages to use every inch of the ring space as he hammers Costa from ring post to ring post and ties him up in many of his signature sub holds. We can only watch and wonder and press rewind as the erotic sparks explode!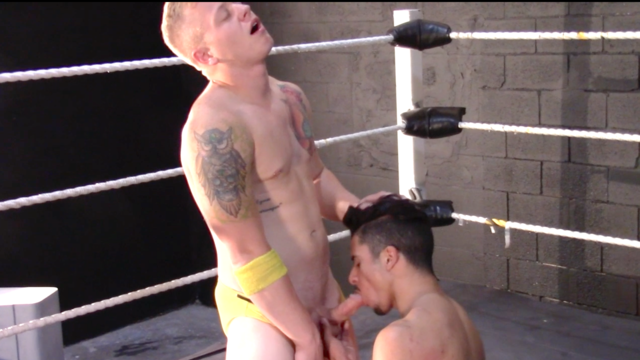 HD
18 min
Leo Luckett was set to face off against returning superstar Armond Rizzo but he brought a valet to beat all valet's in Sir Alex Costa. Leo preens and struts his way into the ring but manages to steal some kisses and gropes from his Daddy. Armond is ready for action but Leo has a new found confidence and he lays into Armond from the get go. Before this one wraps up Leo's cock will be in Armond's mouth and Costa will carry Leo out of the ring.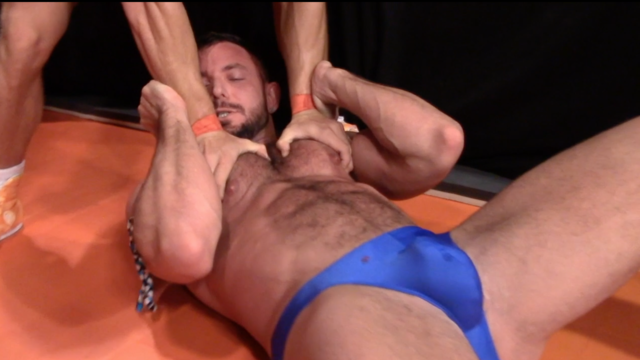 31 minutes
Alex Costa is the roughest and possibly most talented wrestler in MBW. He's wanted to take apart Scrappy since year one and now he finally gets his chance to pound on our pugnacious pretty boy. What he didn't expect is that Scrappy would give him the fight of HIS LIFE! Scrappy more than holds his own here as the sweaty back and forth is aggressive, disorderly and mind blowing.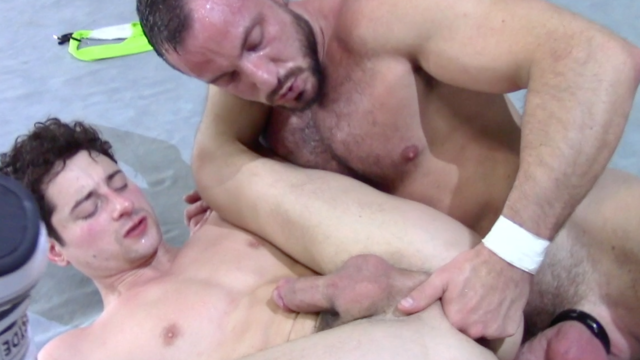 HD
1hr 14 min
This is a match made in square circle heaven because Taylor is a tough twunk and Costa is well….Costa. The usual mix of slam bang rough punches and punishing sub holds are all here as well as more tongue thrashing make outs. The action is a true back and forth ring battle and once the trunks are off, Taylor's face is buried in Costa's muscle ass for what seems like hours. It is well over an hour of great wrestling action, erotic fireworks, role play fantasy, and raw butt pounding. Put some time aside for this one folks, and then rewind over and over again!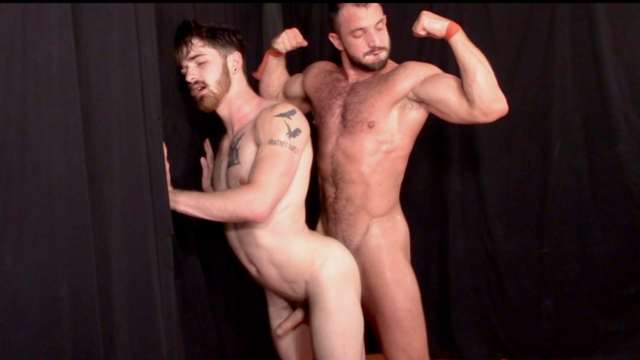 HD
55 min
This hour long fight and fuck grind show is one for the history books. Nick may look pretty but he is a tough wrestler. He takes all the nasty slams, mat holds and verbal tauting that Alex throws at him. He also has a background in kick boxing and he slashes at Alex many times and even manages to knock him off his feet. In between blows both these jacked boys are so hot for each other we could swear we saw actual sparks flying. The way Alex caresses Nick's ass while grunting and moaning is foreshadowing of things to cum.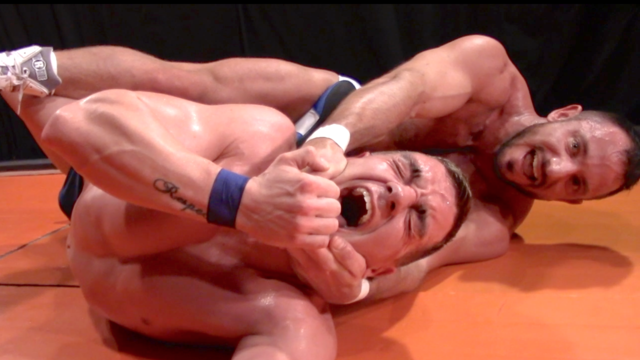 HD
31 min
Nothing will prepare you for the all out body bashing brawl that occurs when newcomer Brad Honeycutt steps into the MBW mat room against Alex Costa. This is one of the best back and forth mat room clashes we've ever filmed and we know our fans are going to eat up this honey for years to come.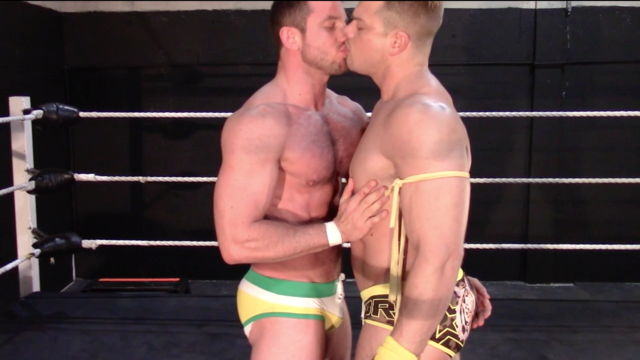 HD
22 min
Ryan Sparks finally makes his return to MBW and holy fuck does he look hotter than ever - is it possible his arms and ass have gotten even BIGGER? This in ring re-match of these two muscle studs has everything you'd expect. They make out, beat on each other's pecs, slam each other into the canvas, and then make out a bunch more.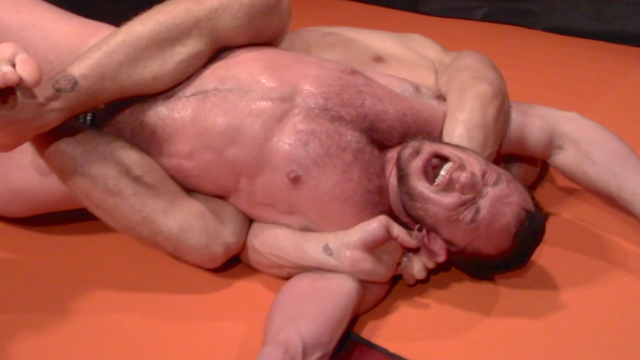 HD
36 min
What happens when you take two sexy mat technicians in skimpy trunks and bare feet and let them go at it with no time limit? FIREWORKS! Austin is chiseled, muscled, thick, and smooth. Alex is chiseled, muscled, thick, and hairy. Both of these dudes love to fucking wrestle and wow this match does NOT disappoint. We suggest the fans keep a rag and some water handy to wipe away the sweat and quench your thirst.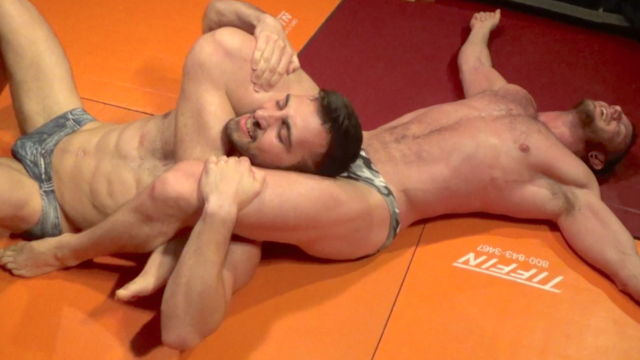 HD
32 min
Boyfriends make the best wrestling buddies! These two muscled super hunks (and life partners) beat the ever living FUCK out of each other in a sweat filled clash in the MBW mat room. Alex Costa never holds back and apparently Luca has been wanting to put his boyfriend in his place for a while - and WOW wait until you see him unleash the rough punishment on Alex!