Catalog 6 - Muscle Boys Get Fired Up!
February 01, 2018
FIRED UP? Ready to wrestle! This catalog features a bumper crop of hot new muscle boys: Gabriel Cross, Corey Turner, Austin Tyler, Jessie Lee, and Santiago Figueroa all premiere in super hot and very LONG wrestling bouts. These boys are definitely on fire and ready get down and dirty on the mats and in the ring!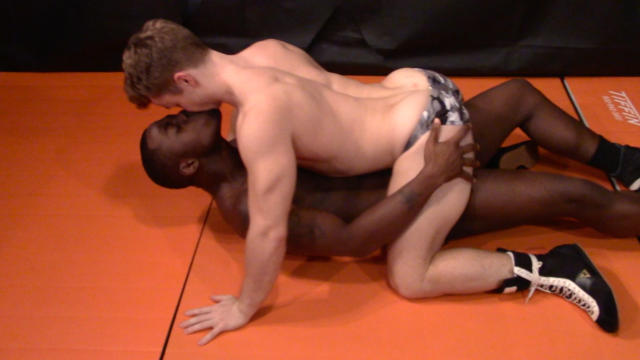 HD
55 min
Gabriel Cross took a long break from wrestling but he comes ROARING back with this hot match vs newcomer Van Ryder. The action is filled with slams, suplexes, gut punches, ball busts, sub holds, and TONS of erotic play! These two boys make out, suck, fuck, and pummel each other throughout this almost 1 hour vid. Gabriel was looking for some hot wrestling - he DEFINITELY came to the right place!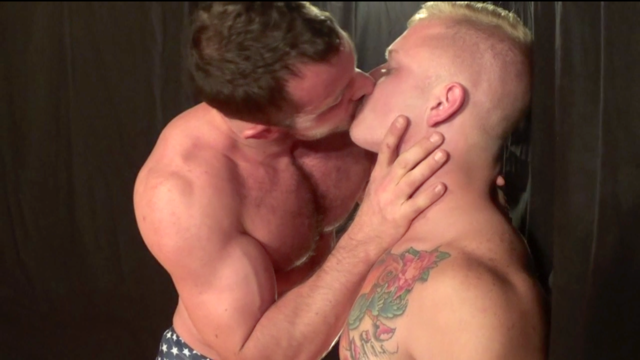 HD
30 min
Yes it's THAT good. New MBW star Alex has pounds and height on Leo Luckett. But Leo is a punk who LOVES to go at it rough and he gets PLENTY of licks in! After stripping down to jockstraps these two spend lots of time making out, groping, and humping each other in between the barrage of slams and punches. There is never any doubt that Alex will come out on top but watching him pummel this young blond muscle boy is so freaking HOT you will need to hydrate throughout!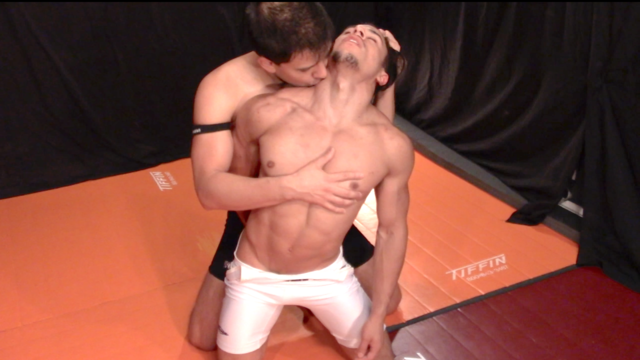 HD
34 min
Watching these two muscle boys roll around on the mats is like having a hidden camera at a wrestling practice in your dreams. They start out in singlets, strip into jockstraps - and then get totally naked! They punch, kiss, spladle, head scissors, rim, and hump each other over and over. Seeing both of them spray their jiz all over each other at the end is a fitting reward after a hot roll on the mats!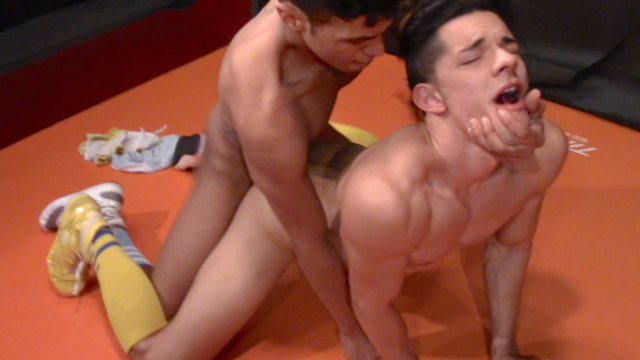 HD
32 min
Santiago is a tall lean hottie who is INTO wrestling! His first MBW match is with ripped superstar Ethan Slade and these two lay into each other with punches, stomps, slams, kissing, and TONS of hot mat holds. After the back and forth battle these two strip down and go full erotic! Ethan's muscle ass has never looked better and you will love watching it get pounded by a giant dick in multiple positions.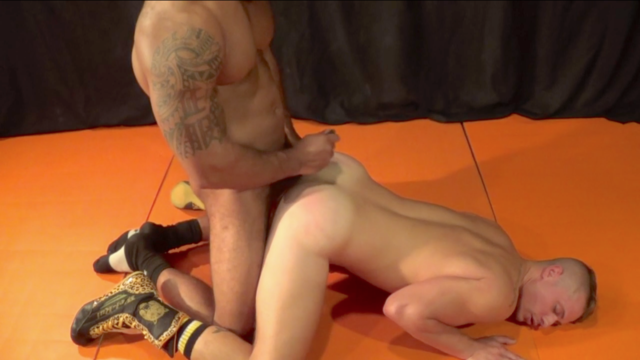 HD
39 min
The match all of MBW universe has been waiting for: our two superstars Justin and Nick in a fight for the ages! Both of these gorgeous bad ass muscle boys have WRECKED their previous opponents and boy is it hot to watch them beat the fuck out of each other. Smaller Justin quickly puts all doubt to rest by coming out fast! Fear not MBW fans - Nick isn't gonna let pretty boy Justin have all the fun! Nick HAMMERS Justin and both these boys end up naked in the end as Nick uses Justin's mouth as his personal pumping station & ravages Justin's bubble ass.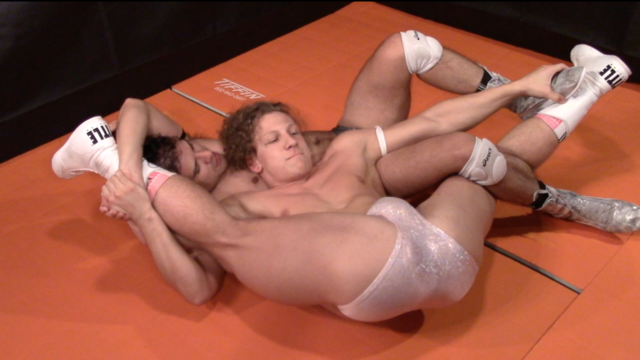 HD
27 min
Blond hunk Austin Tyler is one of the sexiest indy wrestlers on the scene! Right from the start he throws every slam, suplex, punch, and sub hold at Jesse Zane. Even a seasoned stud like Austin gets surprised by our Jesse's mat game and it makes for one barnburner of a match! Austin's hot bod (those legs!) and his mastery of pro wrestling will leave you BREATHLESS.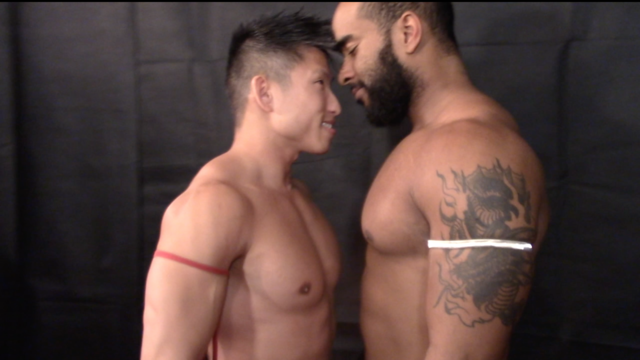 HD
25 min
We admit it! We like to bring in super hot muscle boys like Jessie Lee and let our resident rough heel Nick Flex beat the fucking crap out of them. This one has TONS of suplexes, powerslams, punches, and tombstone piledrivers! Jessie takes it all and you will be left wondering if he will survive this TOTAL onslaught.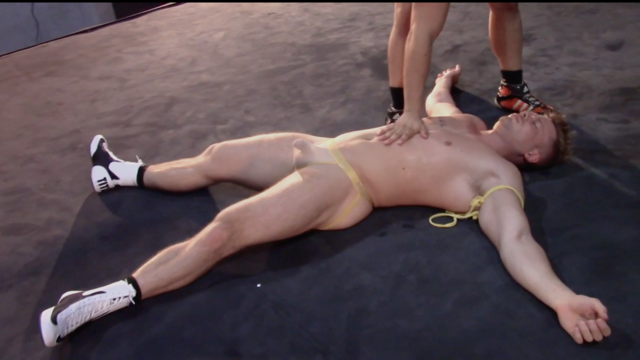 HD
37 min
Ryan's huge thick muscles and ripped abs are a feast for Bruno the Beasst right from the start of this long ring match. Ryan's thickness is all muscle and he's cut like a greek god and knows exactly how to use it to over power stocky Bruno. These boys utilize the ring beautifully and during the 2nd half of the match Ryan is stripped down to a see through jock strap that shows off ridiculous shelf ass!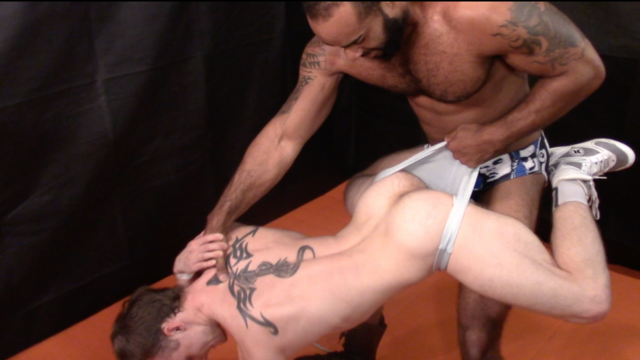 HD
21 min
Welcome Corey "Badger Boy" Turner! This kid is a sexy punk with wrestling experience and an attitude twice the size of his body weight! Big Nick Flex makes a meal of the badger and even though there is no doubt who will devour who, WOW is it fun to watch big Nick toy and play with the badger before an ABSOLUTE squash! If you like watching a sexy twink suffer over and over then this one is for you!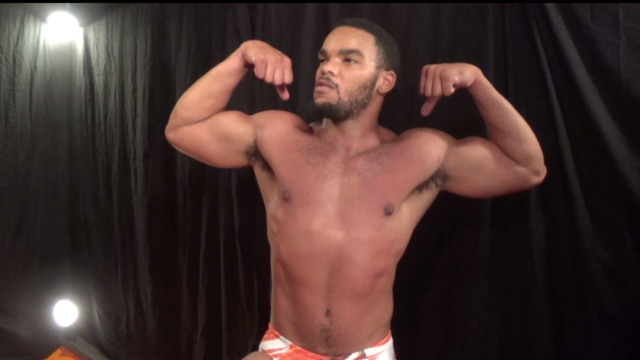 HD
36 min
Chris Cannon is the ultimate hot heel. JT Atlas is ripped and sexy and even though he has a size disadvantage he gives Chris a great match. These two go back and forth with tons of trash talk and hot moves. At 36 minutes, this long match is packed with action and sexy attitude, Chris chokes JT with his own trunks and both wrestlers are spent after a long hot battle!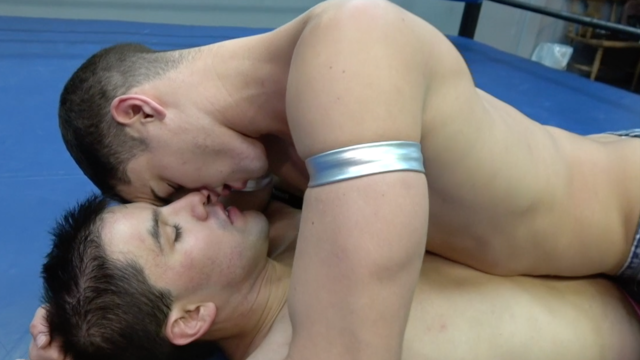 HD
31 min
Fans ate up the first match of these two gorgeous pretty boys so we figured why not put them in the ring again! As soon as this one starts Jesse takes control and starts hammering Taylor with punches, suplexes, slams, and forearm smashes that could be heard a mile away! But Taylor knows how fucking HOT he is and he uses his wrestling prowess & seduction techniques to get the upper hand - watching these boys make out and wrestle and stroke each other's bodies is a real treat once again!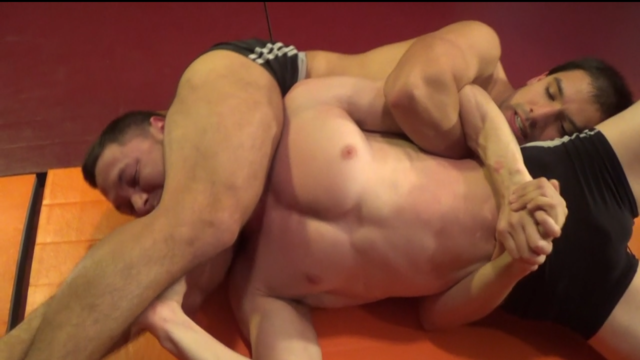 HD
24 min
Tight square trunks and Connor O'Reilly. Need we say more? This match is all about hot sub holds and TONS of headscissors. Both boys have SUPER hot legs and this long match is all about seeing which look best around the other dude's head! As usual Connor enjoys shoving his trunks in his opponent's face and loves to stroke himself and show his ass too!