Catalog 17 - The Muscle Boys Call the Shots
December 01, 2019
Who rules the underground wrestling world? The Muscle Boys do! For Cat 17 the MBW boss told the boys to "do whatever the fuck you want" and in this catalog they DEFINITELY call the shots! Turns out that means LOTS of rough and sexy action. Sometimes you gotta let the boys play and have their fun. Nothing will prepare you for this amount of hot, naked, and erotic wrestling action in the ring and on the mats!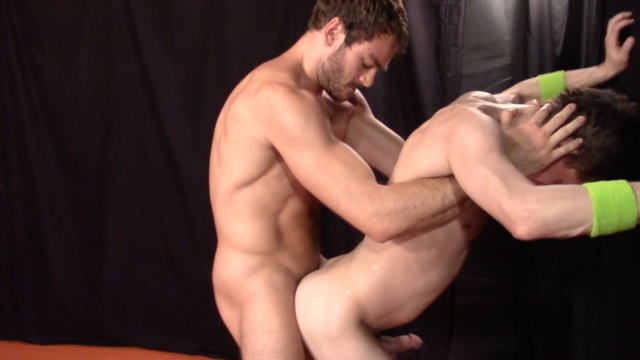 HD
39 min
Wrestling obssessed? Or does Marcus Ryan LIKE to get abused? A little of BOTH? Our popular newbie twink is in full boned salute again throughout his match up with Max Adonis. His raging hard on is so obvious it begs the question; did this pretty boy come to MBW just to get worked over (and plowed) by hot muscle guys? The answer is YES.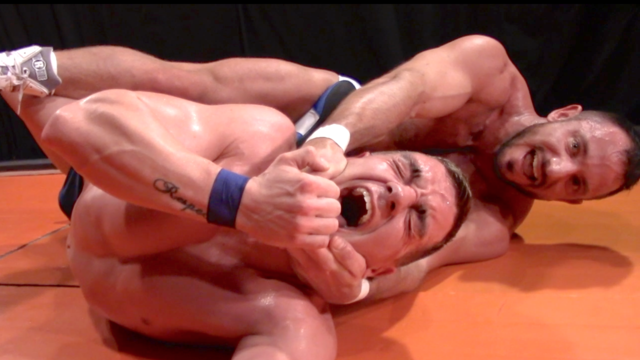 HD
31 min
Nothing will prepare you for the all out body bashing brawl that occurs when newcomer Brad Honeycutt steps into the MBW mat room against Alex Costa. This is one of the best back and forth mat room clashes we've ever filmed and we know our fans are going to eat up this honey for years to come.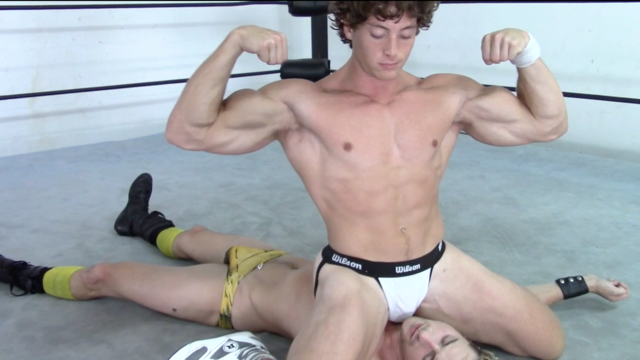 HD
35 min
Scrappy asked the MBW boss Rocco what he wanted him to do with Taylor Reign in the ring. Rocco responded "use the whole ring and pummel him - ROUGH". A back and forth battle is always hot but it is a HUGE victory for the fans when you see this amount of muscle, skill, and star quality in the ring!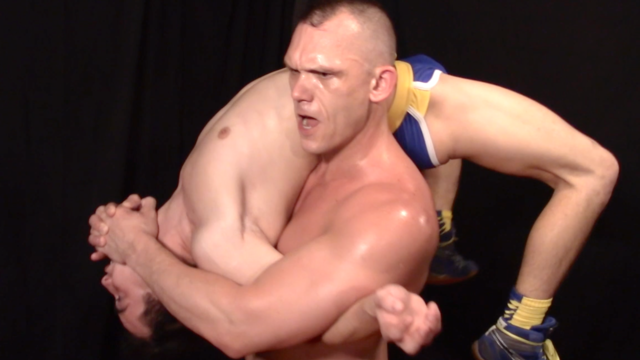 HD
29 min
Brendan's mouth was watering at the idea of getting his hands on our sexy pro boy Joey McCoy. The obvious size difference may have you thinking this match will be a squash and it is NOTHING but. Brendan has his way with Joey and he doesn't hold back but this is a great back and forth match that flies by at a breakneck speed with tons of slams, punches, and complex mat holds.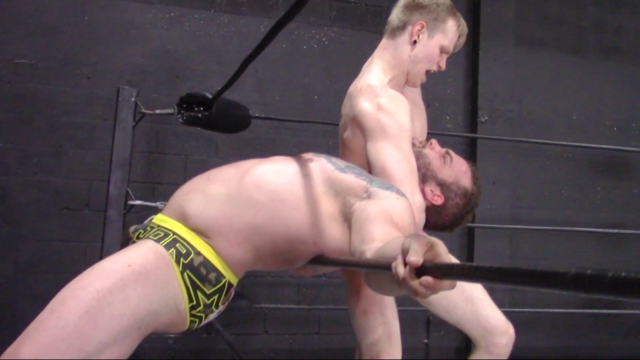 HD
25 min
Opposites attract don't they? In this mismatch of bull vs boy they don't so much as attract as explode all over the ring canvas. Put out the word: Spencer Hawkins is tough as FUCK and will NOT roll over and play dead against his bigger, beefier opponent. Keep fighting! Keep battling! Then take your punishment like a good jobber boy and suffer really sexy while you crumble like a house of cards.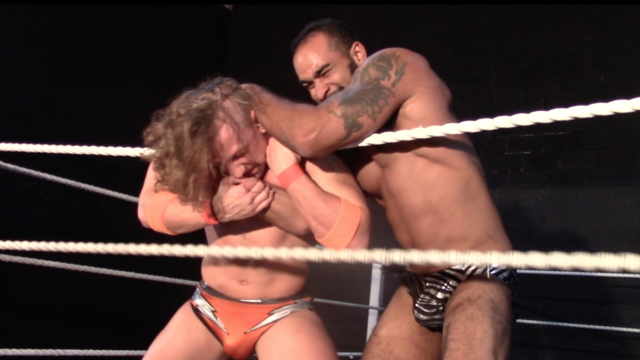 HD
28 min
Both of these MBW superstars are truly gifted ring technicians so you would assume this ring match would be a lesson in ring skills - RIGHT? Not so much. These two Muscle Boys do NOT like each other and that isn't a work, it's REAL. The moment they enter the ring they tear into each other like a couple of caged animals. The action inside the ring is a tornado of slugging, slamming, and brutal assault moves! Fans you are gonna LOVE this one!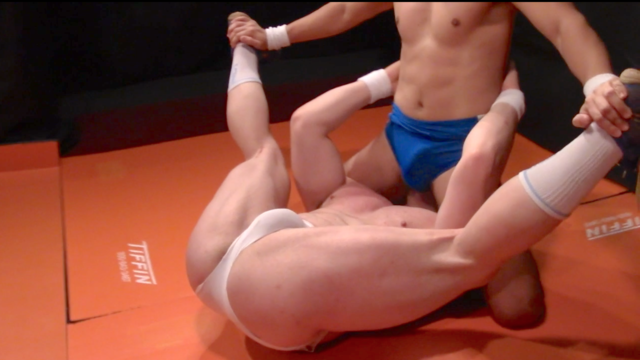 HD
33 min
By now I think our fans have guessed that Jesse is totally turned on by sexy wrestling gear and tons of leg holds. What he didn't expect is that bodybuilder Blake Hunter also bones up in a singlet! Throbbing hard ons are all the rage apparently and Blake's thick tool is pumped and dripping in his singlet right from the first second of this erotic mat fight.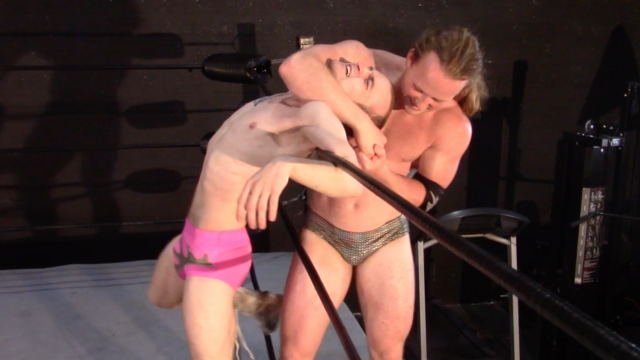 HD
27 min
We knew Kurt Fletcher is a master ring technician but we didn't know is what a bad ass he can be when presented with a twinkie jobber like Corey Turner! Kurt easily makes a meal of sexy Corey. He really revels in punishing and humiliating his smaller opponent and uses every inch of the ring as his personal playground.