Nick Milani
Nick Milani Videos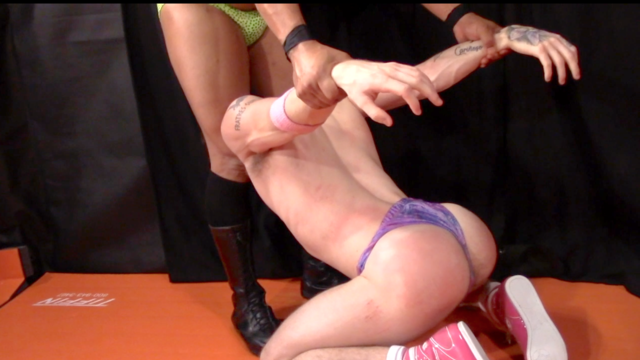 HD
50 min
There is no accounting for chemistry. The is raw sexual chemistry between them that we didn't account for and they savagely go after each other's pits, nips,and bodies. Whether he is drilling Gabe's belly with punches or cranking on a back-breaking camel clutch or squeezing the life out of Gabe with a body scissor; Nick is no slouch! Gabe's skill and prowess as a wrestler is also on full display here. As we all know too well he won't be going home without tossing Nick around and making him suffer is his impressive arsenal of stiff holds and moves! All this plus some hot kissing, ass play, ball grabbing, butt humping, and sexy trash talk!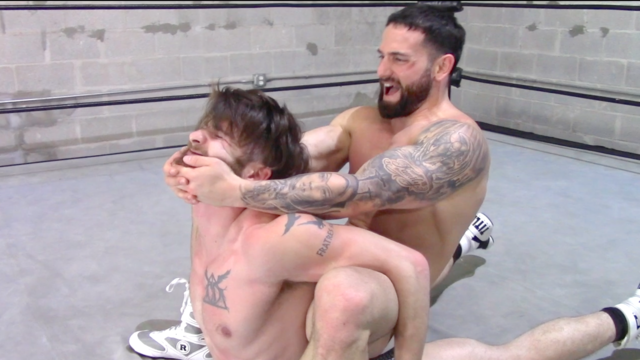 HD
27 min
Matched perfectly in size and strength, Johnny and Nick put on a pro wrestling show worthy of the best Indy pro federations. Watching them to do kip ups, bodyslams, suplexes, and diving all over the ring (and all over each other) makes you realize either of these two ripped studs could make a career in the squared circle. They love beating the shit out of each other and we LOVE watching them!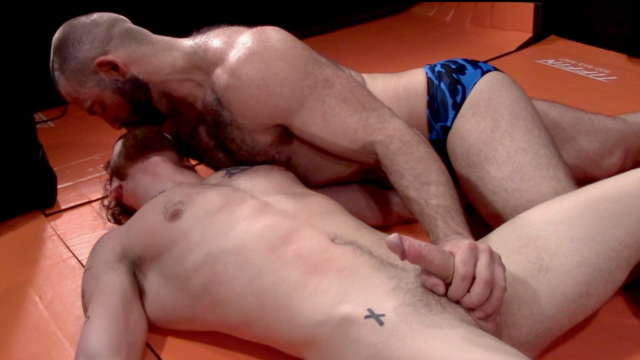 HD
55 min
At nearly one hour long, this epic and erotic mat battle is half sexy foreplay and half rough domination! These boys can't decide if this is a very long prelude to a fuck-fest or an actual wrestling match. Bull Barrett is the butchest Mother F***er in MBW and he is here to dominate and plow our entire roster so don't get in his way boys! But first he wants to work over Nick VERY rough and tease us with enough foreplay to make your trunks drip.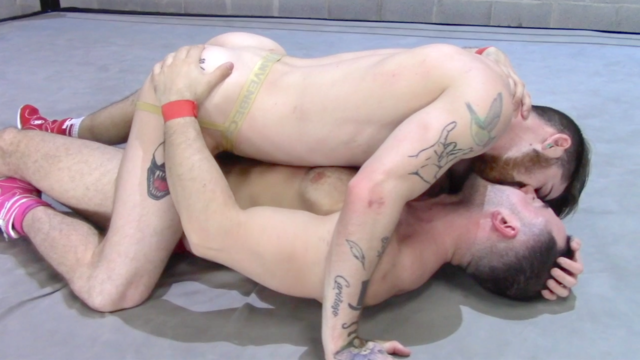 HD
29 min
You can now officially call Nick the ball busting KING of MBW! Actually, Nick seems to be upping his entire wrestling game lately and it is a rock hard pleasure to see him drill, stomp, smack, and tease Rex Brody's ample ball sack. His full tilt torture of big Rex' balls is accompanied by some VERY hot making out, nip sucking, and some bare assed fun. And the see-through jock strap Nick is sporting leaves nothing to the imagination - especially when he is grinding on Rex' beard with his cock!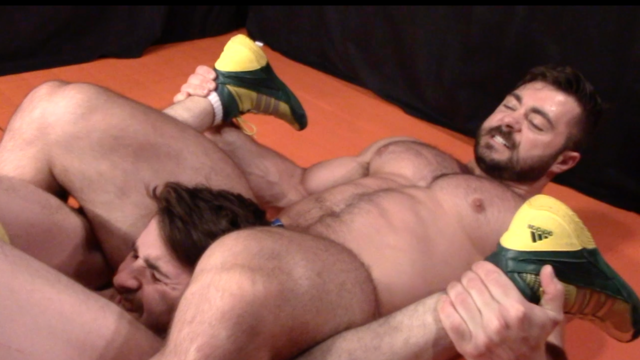 HD
49 mins
Nick has a thing for muscle bears and likes to get his ass kicked (and fucked). To which we respond: bring in the BOLT! Derek is almost 3 times the size of Nick and he toys with him for most of this one. Watching Nick's flexible body bounce up and down in Derek's rack will makes your junk tremble. Nick attempts his usual arsenal of attacks but dude this is DEREK BOLT! An attempt to bring down the big man with a sleeper falls in the "cute but not enough" category. Bolt's wall of muscle is just too much to break down but damn it's fun watching him attempt to chip away at a few bricks.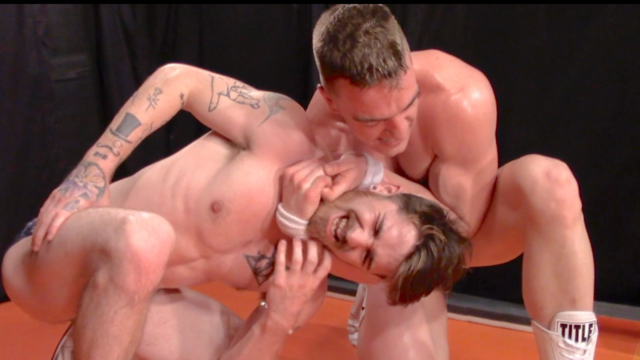 HD
28 min
Skills and natural talent combine as MBW upstart Nick faces off with experienced pro wrestler Brad Honeycutt. Brad knows how to dish out the punishment and he really lays into Nick! The back and forth is really hot and sweaty and both these boys look great in their trunks (fyi, the sweat spigot bursts and Brad's trunks become see-through don't ya know!). Fans will love these boys grit and their hot bodies as they smash their way through this satisfying mat contest!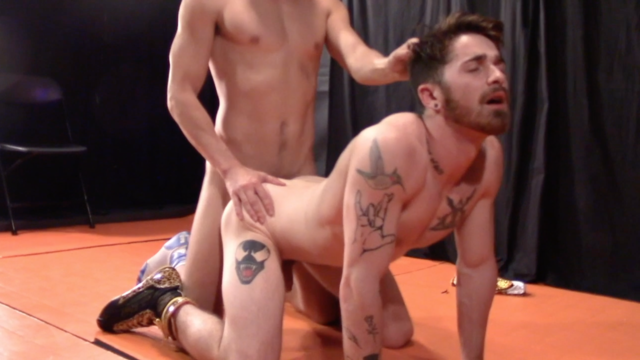 HD
51 min
This sexy and erotic tussle features our newest superstar Nick Milani! The eroticism overtakes them and all the gear comes off and then something really interesting happens - the naked wrestling match begins! Apparently Taylor and Nick are more comfortable going at it when they are butt naked. Nick is making a name for himself at MBW and Taylor is already a legend. Enjoy all the naked action!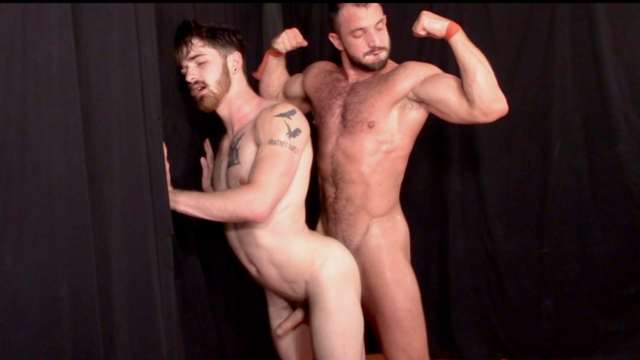 HD
55 min
This hour long fight and fuck grind show is one for the history books. Nick may look pretty but he is a tough wrestler. He takes all the nasty slams, mat holds and verbal tauting that Alex throws at him. He also has a background in kick boxing and he slashes at Alex many times and even manages to knock him off his feet. In between blows both these jacked boys are so hot for each other we could swear we saw actual sparks flying. The way Alex caresses Nick's ass while grunting and moaning is foreshadowing of things to cum.