Catalog 12 - The Muscle Boys Get Nasty
February 09, 2019
As our fans know very well our boys like it rough - AND NASTY. Check out the bloody gash over Derek Bolt's eye after his ferocious clash with Alex Costa in the ring! Scrappy is sweaty and half naked again and Dante is back by popular demand. Joey McCoy gives Quin Quire a lesson in big vs small wrestling. And for the first time EVER two of the biggest superstars of underground wrestling Gabriel Cross and Ethan Axel Andrews face off against each other in jockstraps! The action is fast and furious and all our boys are in a foul mood this catalog - so don't fuck with us.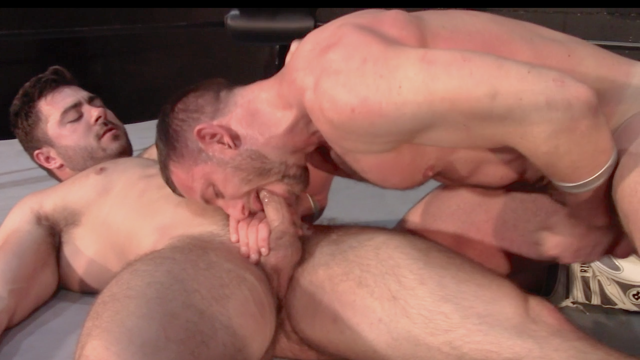 HD
46 min
This is the match our fans have been BEGGING for! This very long erotic ring battle features two of MBW's hottest muscled superstars in an all out war for supremacy. The action is so fast and furious it's hard to see when or how the bloody gash over Derek's left eye came to be but damn does he make suffering look pretty. After a lot more back and forth the big boys strip down to skimpy gear (Alex in a jockstrap is always a fan favorite!). When the action slows down and the erotic amps up, these two are all over each other.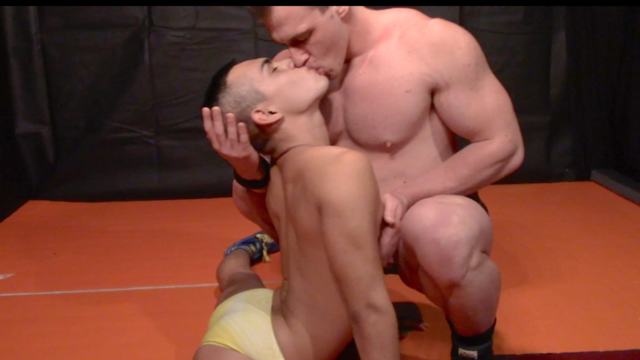 HD
36 min
Blake Hunter got owned and plowed by Derek Bolt in the last catalog so we thought it only fitting to give him the gift of our resident pretty boy jobber Aaron Perez. Blake is a massive and thick bodybuilder but he (willingly?) gave into Bolt's charms in his first match and gave up his huge bubble butt in the process. This time around we see a TOTALLY different and SUPER hot persona as Blake plays big man heel to Aaron's twinky sub jobber.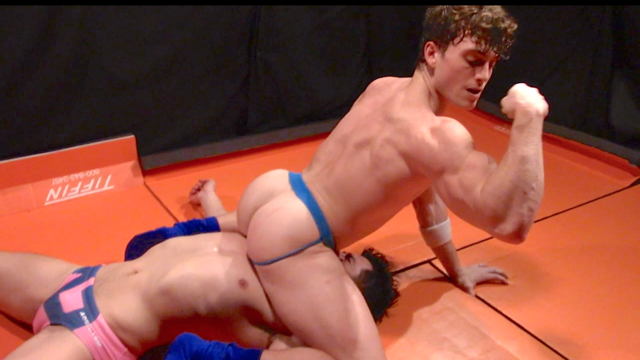 HD
36 min
Fans who finally got to see Scrappy's naked bubble ass in his debut match in our last catalog will be glad to know his naked milky white butt of perfection is back and buck wild! He wails on Dante from every angle and traps him in racks, crabs, and a long head scissor that will make you BEG for more. Dante might be pretty but he's no pussy and he literally flys back at Scrappy with ferocity and a barrage of wild moves and punches. And make no mistake fans, these pretty boys are not above some nasty ball torture!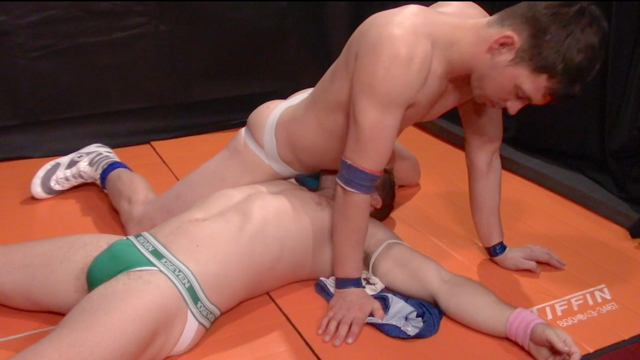 HD
27 min
It's hard to imagine that two of the biggest stars in underground wrestling, Ethan Axel and Gabriel Cross, have NEVER wrestled before! Well fans that's what we bring you here at MBW: matchups and muscle boys you won't see anywhere else! Both boys sport sexy jock straps as the action continues and Axel takes full control of Gabe's thick, muscled body. Ethan Axel is loving EVERY minute of this and so will you fans!!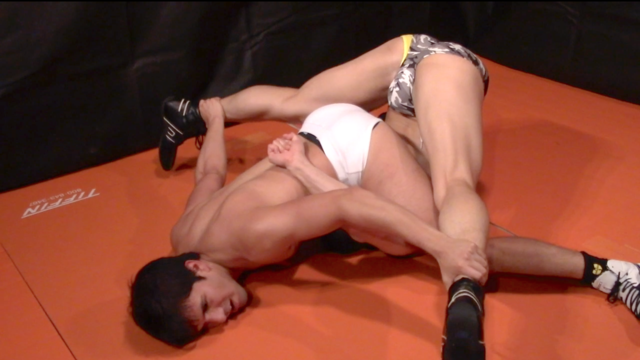 HD
46 min
This very long and sexy match is what chemistry is all about! It's obvious these two smooth muscle boys could not be more into each other and as the match starts they are making out and groping every inch of each other's muscled bodies. Jesse often likes to seduce his opponents with a sexy combo of tricky submission holds (spladles!) and vicious bad boy brawling (damn he can throw a punch - and take one!). Once the action cools, the boys cocks heat up and there is some hot 69 and a cum spewing shower that leaves both boys wet, sweaty, and spent.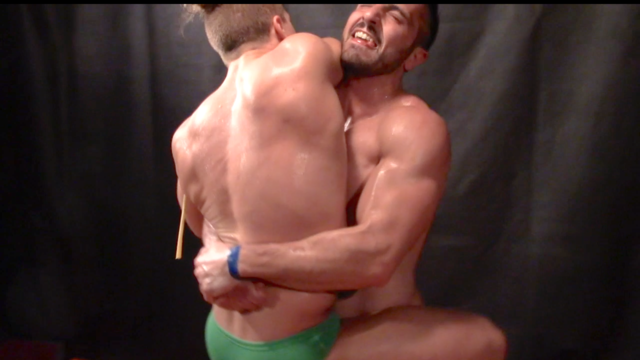 HD
33 min
We can neither deny nor confirm that MBW's new ripped Muscle Boy Luca Ferrari is Alex Costa's personal butt boy. If you need more evidence take a look at his valet skills in the Costa/Bolt match featured at the top of this catalog! Luca is a gorgeous combination of a ripped bodybuilder and those turkish oil wrestlers we all used to jack off to. Austin is also thick and muscled and this match is a great representation of Austin's skillful way of sneakily taking apart an opponent one body part at a time!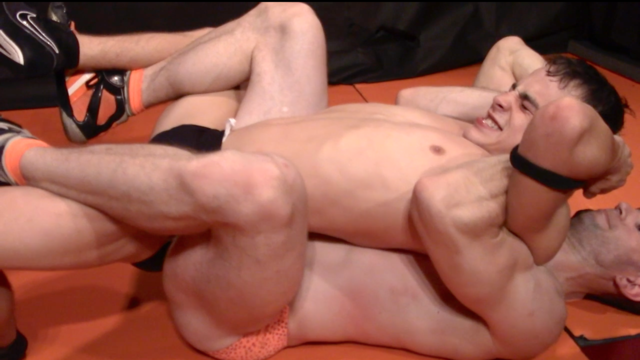 HD
29 min
Who's up for a mismatch? Tall, lean, and ripped vs short, lean and ripped?! At first glance this would seem a no brainer. Quin is twice Joey's size and has 40lbs more muscle. Quinn is a ferocious competitor and does NOT go down easy (unless he wants to - see: Derek Bolt). Joey is the very definition of a spunky scrapper. He's fast, strong, and INCREDIBLY skilled. This match will go down as one of MBW's classic contests and we won't spoil the fun by telling you who comes out on top!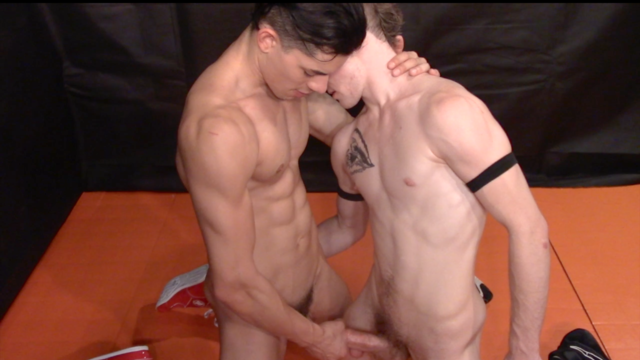 HD
31 min
From barely there trunks to butt shaping jockstraps this match has erotic play written all over it! That said, Ethan Slade has proven he likes to dish out punishment. Playful and sexy at first, the boys size each other up and stroke each other bodies nicely but Ethan takes charge with headsissors, gut punches, and a hot boston crab! As the action flows back and forth smoothly, their ripped lean bodies are rolling in sexy jockstraps that leave nothing to the imagination.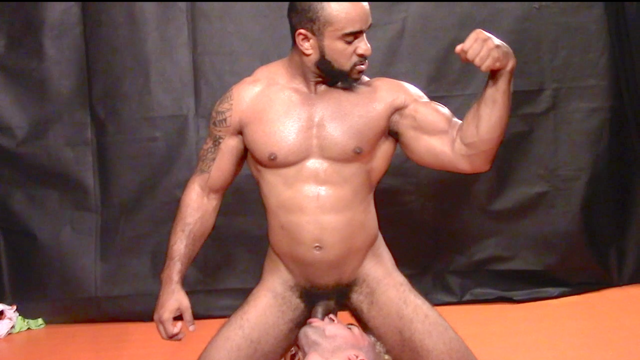 HD
31 min
What is it about the sight of a giant, muscled behemoth that makes Ian Greene immediately drop to his knees and start servicing? We won't question his logic, we'll just enjoy. As you have probably guessed the first part of this match starts with Ian taking Nick's cock down his throat like an oversized hot dog at an eating competition. And no matter how much Ian swallows Nick's balls and dick he never seems to get enough!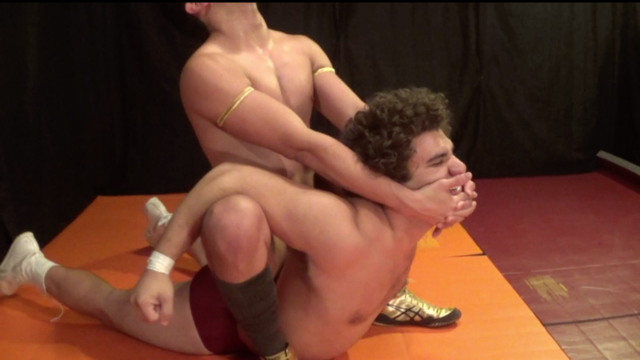 HD
17 min
If this were the 70's and we were in Milan, Danny Razzo would be the Italian National Cruiserweight Wrestling Champion. His beefy muscled body and mop of curly thick hair are the epitome of old school pin up. Jesse Zane is like his latino boy toy counterpart. Watching these two feel each other out (and feel each other up) is super sexy and a total blast.