Quin Quire
Quin Quire Videos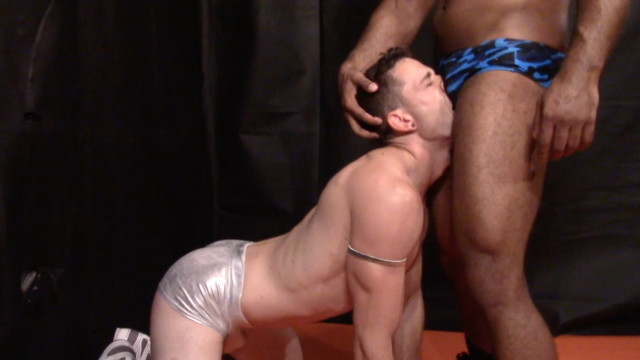 HD
30 min
We all know what a rough and tough stud Nick Flex is but seeing him literally lick his chops at the sight of Quin Quire really got our juices flowing. The sparks are real as we see a true Dom master and his muscled prey circle each other. This one has a sensual role play quality that brings it to another level! Quin sloooowly licks Nick's boots and he is really enjoying himself! As Quin's big expressive eyes look up at Nick we can only enjoy the show and fantasize about which role we wish we were playing in this super sexy MBW fantasy world!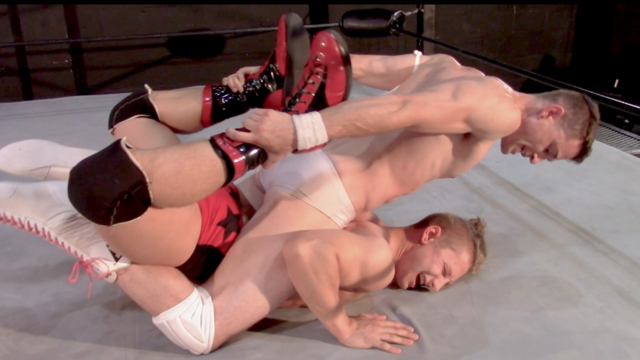 HD
27 min
There is simply noting hotter than two gorgeous, talented, muscular, and ripped wrestlers going at it back and forth inside the squared circle. For fans of true pro wrestling skills this match will have you wishing you were living back in the old days of 1970's and 80's TV wrestling on Saturday mornings. Both of these hot men look incredible in their pro gear and they are so talented that you will see holds and moves you've never seen before.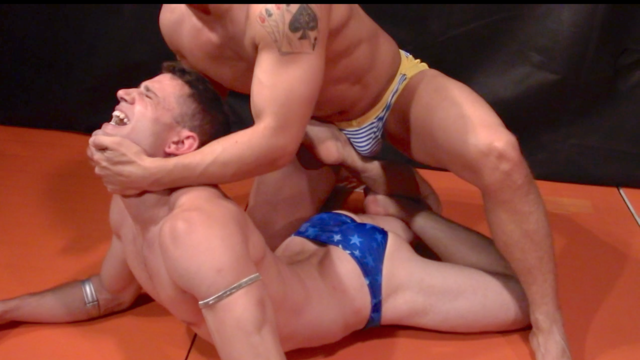 HD
29 min
Quin is lean and ripped and tough. And when you put him up against a hunky muscled god like Austin the results are astounding. This is an excellent back and forth brawl that our fans will eat up with a spoon! Austin uses all his mat skills and moves but there is no hotter sight in the wrestling world then seeing his trunk legs wrapped around Quin's head. Quin is flexible as fuck and Austin manages to wreck his neck and back with several variations of a surfboard. By the end that sore neck is being drilled into the mat while careening from Austin's shoulders.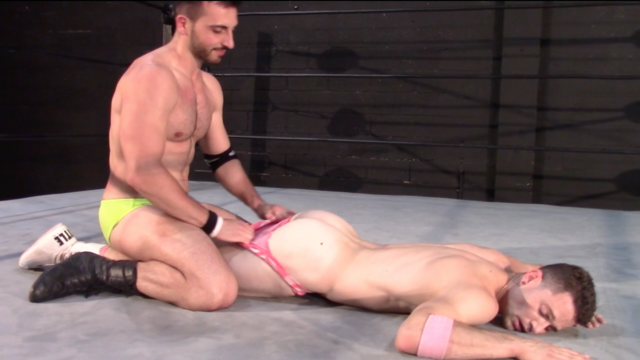 HD
23 min
When we last saw Quin and Luca they were serving as sexy valets to their pro wrestling Daddy Masters Derek Bolt and Alex Costa. When we saw the way these two lusted after each other in that contest we couldn't resist throwing them back in the ring and letting them fight it out one on one. When they are not throwing punches these two love to grope and kiss and eventually trunks are pulled down and bare asses are being slapped! Both of these tall and lean boys are tough as hell and this video will get your heart pumping!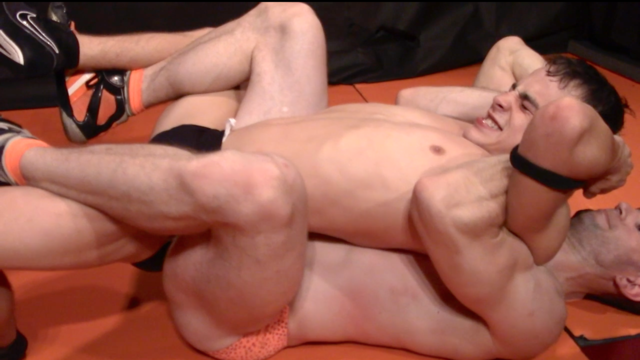 HD
29 min
Who's up for a mismatch? Tall, lean, and ripped vs short, lean and ripped?! At first glance this would seem a no brainer. Quin is twice Joey's size and has 40lbs more muscle. Quinn is a ferocious competitor and does NOT go down easy (unless he wants to - see: Derek Bolt). Joey is the very definition of a spunky scrapper. He's fast, strong, and INCREDIBLY skilled. This match will go down as one of MBW's classic contests and we won't spoil the fun by telling you who comes out on top!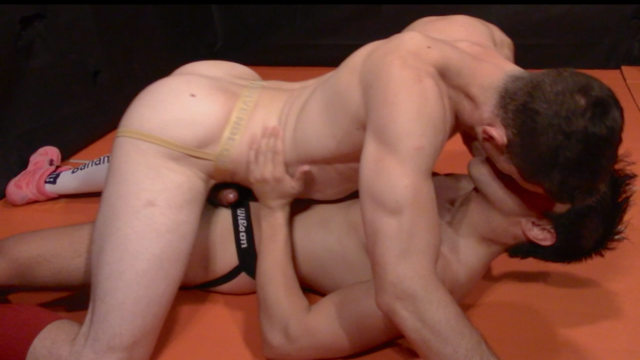 HD
39 min
As we have seen from their previous videos both Quin and Jesse are masters of slow, erotic wrestling. Here they square off in the mat room in singlets (at first) and both are very turned on by the other. All the kissing, stroking, and rubbing of hard cocks against each other's smooth bodies would be enough to send anyone's temperature higher but there is a wrestling match to be settled. These two sexy boys battle it out with a million head scissors and splades that twist up each other up in beautiful and sexy positions.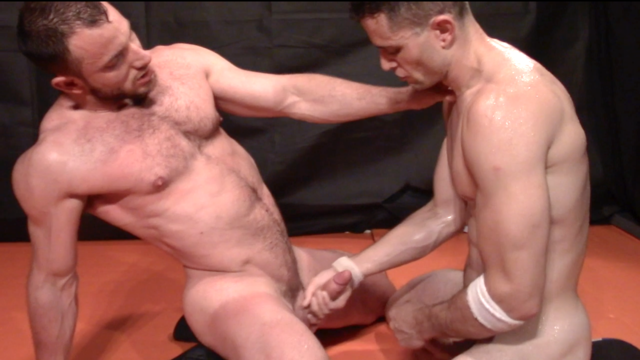 HD
48 min
Naked means NAKED! Alex Costa has been flirting with stripping off his trunks and going full erotic for a while - in this match he makes all the MBW fans dreams come true! Quin Quire LIKES getting beat up and for a long while Costa batters Quin's ripped smooth body!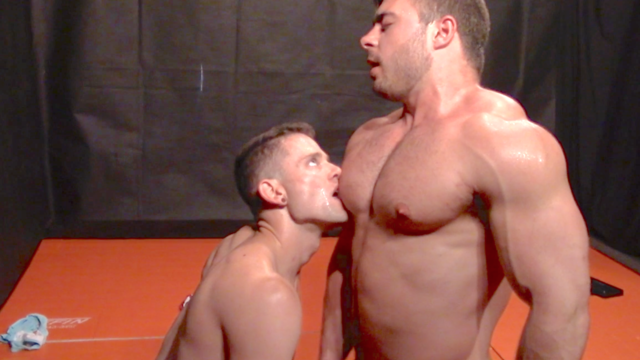 HD
48 min
Need more MUSCLE? MBW is pumped to have bodybuilding superstar Derek Bolt to kick ass and pound boys! Quin Quire is also new to MBW -he's tall, gorgeous, and with bubble ass. And both these hunks know how to WRESTLE! Barefoot Quin manages to take control a few times but Derek's sheer power and thick muscle are too much for the shredded gymnast. This match is almost an hour and after the sweaty combat Derek slaughters Quin's magnificent ass balls DEEP in multiple positions!