Joey Nux
Joey Nux Videos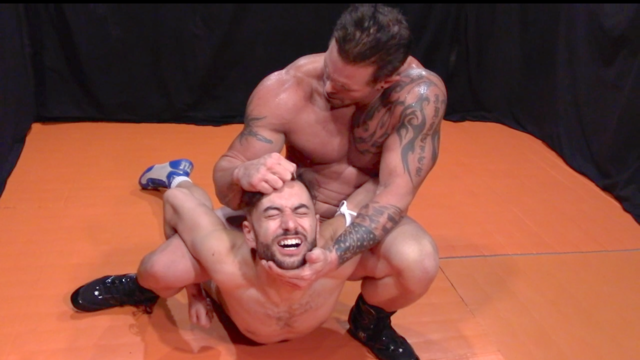 HD
27 min
Obviously Joey Nux is gonna pummel, slam, hammer and humiliate Jax. Throughout this one sided squash Joey shows off his considerable pro wrestling skills and his considerably jacked body. He's never looked better and Jax is looking ripped as well. We always knew Joey Nux had the power and talent to put on a show but this match brings it to another level! He throws everything he has at Jax and barely breaks a sweat. The bulldog finisher at the end is one of the best of it's kind ever executed in the matroom. If you are hankering for one of the hottest one sided beat downs you will ever witness then this one is for YOU!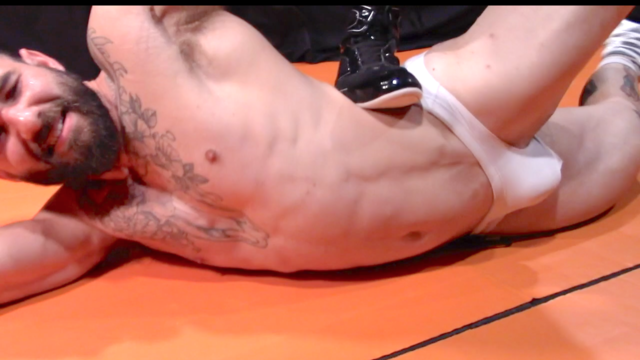 HD
26 min
Here at MBW we love bodybuilders. These two jacked hunks have a full head of steam and collide in our mat room with a force that will make you tremble. This brawl is truly about two brawlers with tons of muscle and a chip on their shoulder. The way Joey drills Rob's head into the wall multiple times we definitely think "bash" is also the operative word. As an added plus, when they aren't viciously pummeling each other, these two love to show off and flex for the camera. The back and forth is awesome to behold but in the end Joey wants to go for a 10 count to really punctuate his dominance and prove he is the stud with the most cred.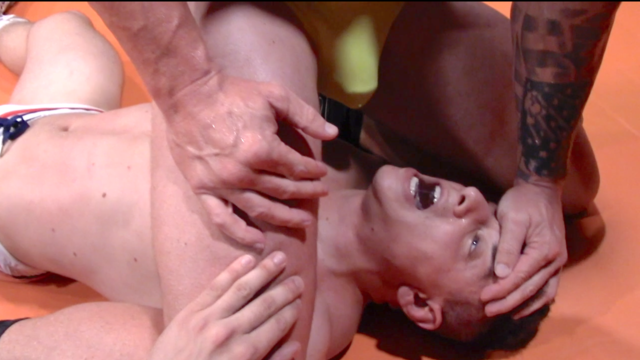 HD
29 min
There isn't a sexier muscled spark plug anywhere in the wrestling world other than MBW exclusive Tripp Evans! Tripp's wrestling fantasy was to get down with Joey Nux and as we often say, MBW makes dreams come true! The obvious size difference between these two muscled hunks plays out the way you'd expect with Joey dishing out the slams, chokes, punches, and twisty sub holds.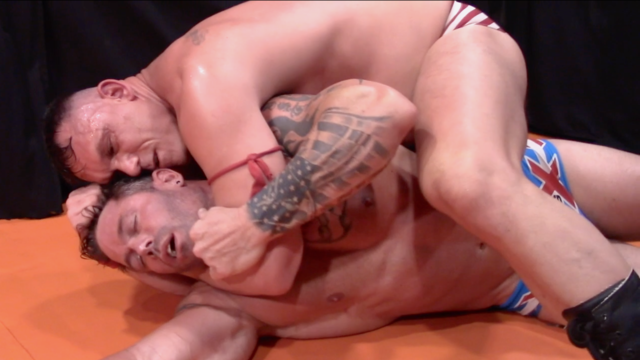 HD
30 min
ULTIMATE heel vs heel? Oooh FUCK yeah. When Joey Nux signed with MBW we just couldn't resist giving this infamous big man a REAL challenge. Putting him up against 6'3" Brutal Brendan Byers was a stroke of genius by our CEO and we know "stroke" is the operative word here! These two giants are both skilled, tough, and bad ass AF. This one is a rough back and forth that were literally making the walls of the MBW mat room rattle!