Catalog 35 - Rough Riders!
October 12, 2022
The Muscle Boys don't shy away from a fight but in this catalog they aren't just up to their old tricks, they are inventing some new ones! Rough riding goes hand in hand with all the hot wrestling in the MBW mat room and with a bunch of new Muscle Boys, our fans will definitely want to come along for the ride!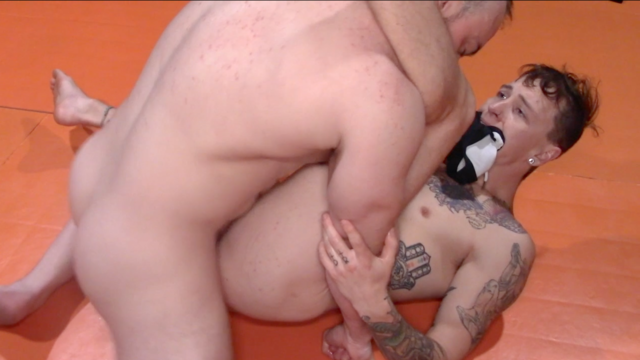 HD
42 min
There may be no better purveyor of the wrestle/fuck style of MBW than Aiden Langston. His combo of sexy/rough is just what our fans love and he runs into the muscled Mack truck that is Pup Bandit. Bandit makes his debut like a hammer to a glass egg, smashing everything in his way. Whether delivering body blows or drilling Aiden with a bone crushing body slam, this boy love to wrestle rough and is into rough fucking. This is definitely NOT a squash match, Aiden likes to give as much as he gets and gives he does! Settle in fans cause the fucking is just as hot as the wrestling, especially when Bandit wipes his pits with his sweaty trunks and then shoves them in Aiden's mouth (then plows him).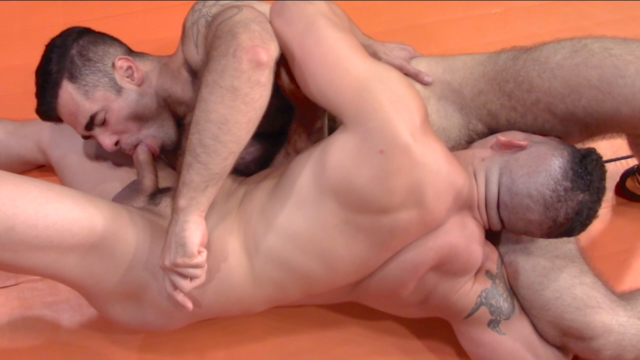 HD
33 min
Sexy muscle bear Lucas is all hotted up for his smooth and muscled opponent Jeremy Daniels. Since both boys are in jockstraps it's easy to see why. Chemistry is key and these two sizzle from the start. his catalog is titled Rough Riders and Jeremy wrestles Lucas rough and rides him rough too! Jeremy controls this one and then rips off the jocks and pounds Lucas (literally) into submission. We will let our MBW fans use their imagination to figure out the outcome of this hot AF match on the mats!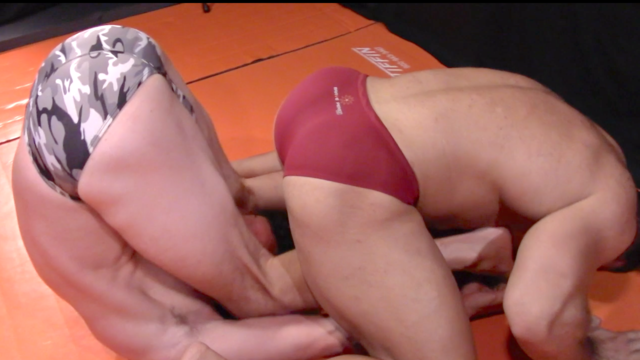 HD
27 min
Start growling NOW fans. Once you lay eyes on Shane Michaels all you will be able mutter is WOOF. There are some thick and cut Muscle Boys on our roster but Shane might have the biggest set of legs and ass since Derek Bolt. And speaking of hot muscle, check out our other newbie Evan Sterling! This mismatch might make you think a squash is in order but HELL NO. Evan isn't letting Shane's massive size stand in his way. Both of these gorgeous men are up for a hot fight and you will you bone up watching these two battle it out for the bragging rights as best newcomer!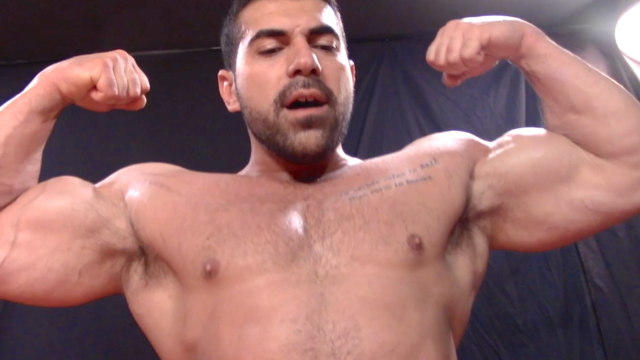 HD
27 min
If you have eyes you know that Damien Stone is chiseled from stone. The way he grunts and grumbles will make you wish you could polish his granite. Blake Star is a sexy, ripped wrestler who is tough as they come but let's be real fans…Damien is going to CRUSH him. Once Damien realizes how easy it is to bodyslam Blake he decides to do it OVER AND OVER. Then off comes Blake's trunks and Damien keep pummeling him while Blake is left almost naked in his skimpy jockstrap!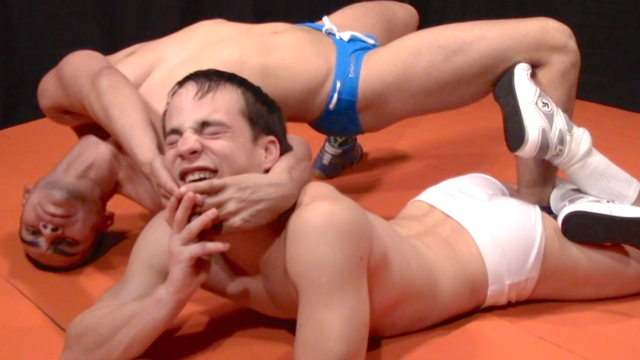 HD
33 min
Hey Joey McCoy fans…you might wanna pull out your dick and start whacking NOW. When your opponent is literally a human gumby it goes without saying that Joey is gonna go all in. Joey throws every move in the book at Aaron: figure4s, spladles, ab stretches, and some twisty moves that we just don't know the names for because he seems to be inventing them on the spot. Both of these sexy twinks want to beat some ass and take some names and we know the MBW fans jaws will be on the floor throughout this back and forth stunner!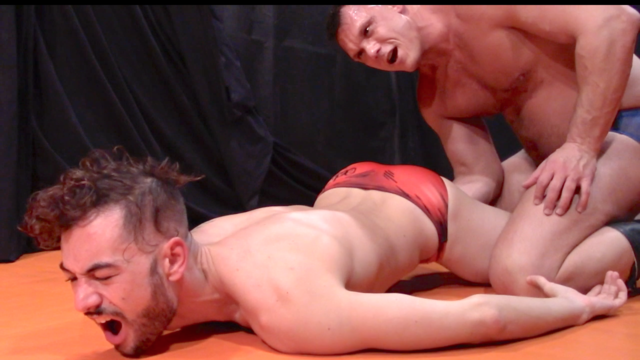 HD
31 min
Brendan is a skilled and sexy wrestler, no argument there. But in this brawl he is OBSESSED with the ample junk in Jax Atwell's nut sack. Over and over Byers pounds, twists, squeezes, and strokes his balls and our fans will definitely want to zoom in and press slow mo. This slow moving and smoking hot squash is also a chance for Byers to hump and pump Jax at every opportunity. Atwell's ripped body is the perfect foil for muscled beef Brendan and his dirty tactics.