Johnny Greco
Johnny Greco Videos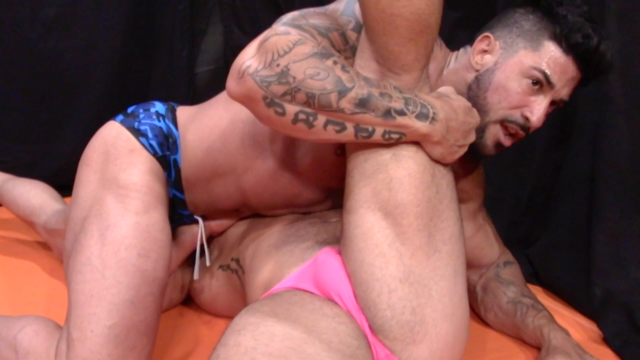 HD
29 min
Cat 38 brings the return of bodybuilder and Greek god adjacent Artemis to the mat room and what a return it is! He body is made of pure muscled iron and damn does he want to beat the fuck out of Johnny Greco. In a whirlwind of slams, punches, suplexes and forearm smashes, Artemis wants to prove his mettle for the fans while we salivate or over his metal. This dude is so big and powerful he seems to almost dwarf the VERY thick and muscled Johnny Greco. In the end you'll be left breathless just by the sight of these two hot men going at it with gusto!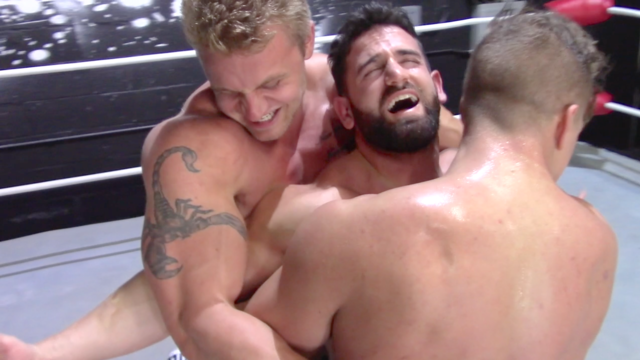 HD
36 min
There are some savage and vicious matches on MBW but there may be nothing to prepare for the brutal beatdown that Drew and Iceman impose on a helpless Johnny Greco. To call this a "two on one" match wouldn't be fair because Iceman is such a mountain of muscle he really counts as two Muscle Boys all by himself. Drew and Ice don't just want to work over Johnny - they want to pummel, smother, and destroy him. 2 big muscled studs on 1 thick muscled boy.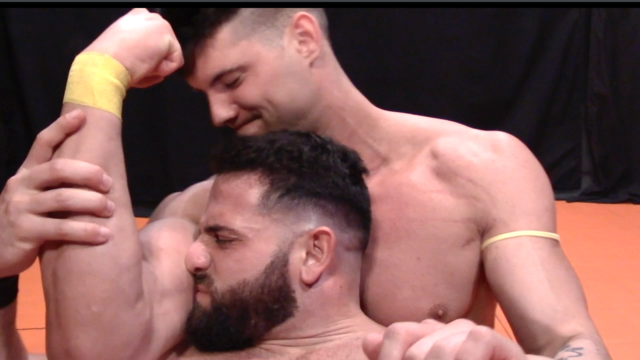 HD
30 min
Our new Muscle Boy Chad Lambert is a gorgeously tall & built hunk with an ass of death and an ample package. Johnny starts taking apart this ripped stud right from the get go and at first this seems like a squash match in the making. Chad is no pushover and once his ire is awakened he takes charge and starts tries to humiliate Johnny. He evens shoves his bicep deep in Johnny's mouth and taunts him with insults and punches. The action is rough and tumble and by the final minutes both boys are gasping for air and trying to grab the brass ring.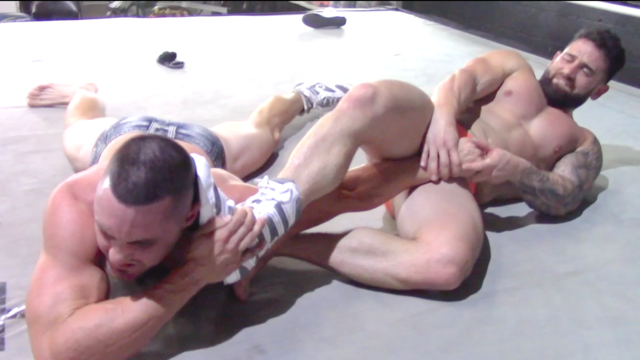 HD
23 min
Johnny Greco has developed into a terrific pro wrestler and watching him utilize the ring in creative ways is a source of pride for MBW boss Rocco. Greco has been beefing up his body too and there are no complaints on that front either! Leo Langston has a few inches on Johnny and he has a body of death and enough enthusiasm to fill up 3 wrestling rings. These two go at it with refreshing abandon and they toss each other around the ring and even exchange the dreaded tree of woe in the turnbuckle.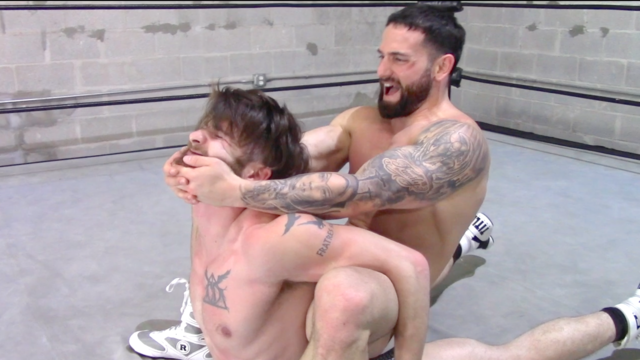 HD
27 min
Matched perfectly in size and strength, Johnny and Nick put on a pro wrestling show worthy of the best Indy pro federations. Watching them to do kip ups, bodyslams, suplexes, and diving all over the ring (and all over each other) makes you realize either of these two ripped studs could make a career in the squared circle. They love beating the shit out of each other and we LOVE watching them!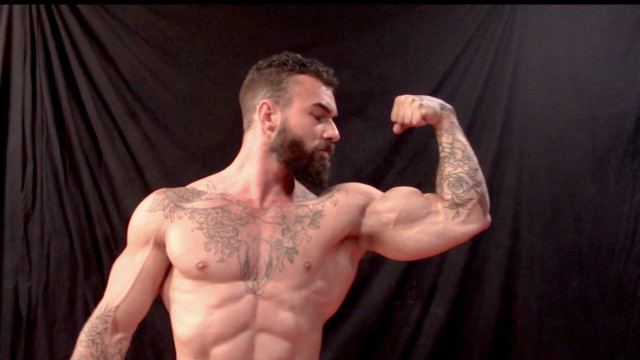 HD
27 min
Rob Steel is a musclebound hunk who has all the attitude, body, and skill to be an MBW Superstar! His chiseled muscles and bushy beard are the perfect foil for a beefed up Johnny Greco. Johnny has packed on some beef and arrives with a chip on his shoulder. It seems Johnny's jobber boy persona has begun to wear thin and he is here to tear apart our new stud Rob. These two go at it rough and fast with bodyslams and ball shots flying from minute one. Wearing his cock sculpting trunks that hug his ass of death, Rob has also come to PLAY.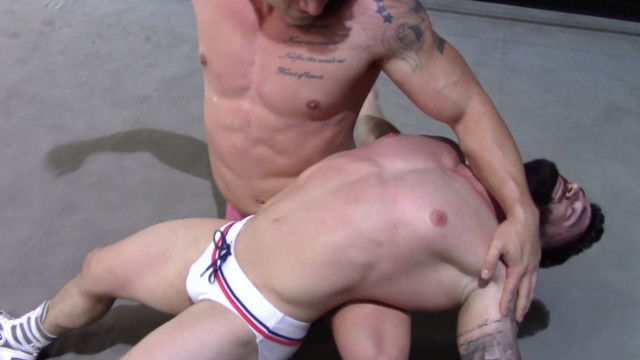 HD
27 min
Watching Iceman and Johnny inspect each other's muscles really makes you go hmm... These two spend quite a bit of time flexing and caressing each other's biceps, pecs, and quads and needless to say fans we are HERE for it! Iceman seems particularly enamored with Johnny. Both of these boys are built SO damn thick which makes watching them pound on each other's muscles a lip smacking good time. The back and forth has grit and the boys could not be hotter. This is MBW at it's muscled up BEST!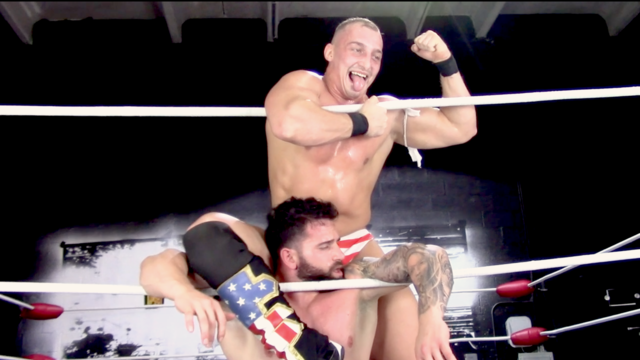 HD
29 min
Roger Atlas has muscle, charisma, and the type of old school pro wrestling skills that will send our fans into orbit! For his first match we put him up against another talented adonis, Johnny Greco. This back and forth barn burner is a pro wrestling clinic that harkens back to the early days of Saturday morning pro wrestling. These two seem out for blood as they hammer, suplex, and bodyslam each other all over the ring!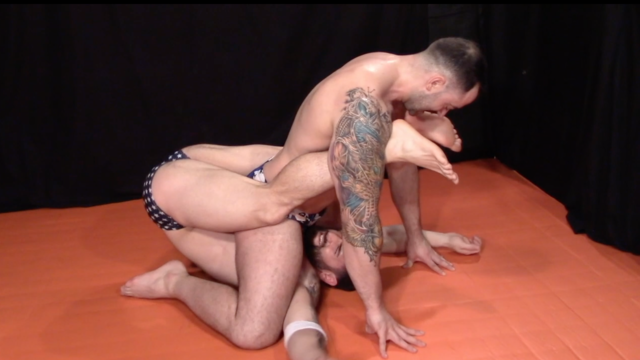 HD
29 min
Is there anything rougher (or more painful) than busting on a dude's balls? That theory will be put to the test in this back and forth ball bashing match that will surely leave both of these guys walking funny afterwards. Rex is beef incorporated and Johnny is your spark plug dream come true. Rex loves nailing guys in the nuts and Johnny is gaining his confidence so it's fun to watch him give just as good as he gets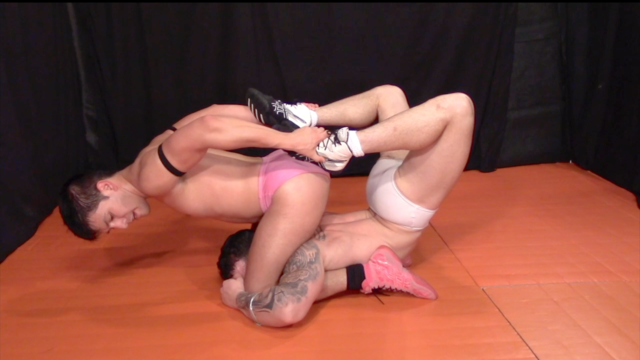 HD
33 min
After only minutes in the mat room this short spark plug revealed himself to be a natural and as tough as ANY wrestler in MBW. As he always says in his videos "I'm ready for MORE". That phrase has become his mantra and Jesse Zane is happy to dish out A LOT more as he hammers every chiseled body part on Johnny's sweaty body! These two end up being very evenly matched but as we all know Jesse is a sneaky and sexy sadist and he takes apart Johnny with twisty mat holds (spladles!) and savage body blows.