Gabe Steel
Gabe Steel Videos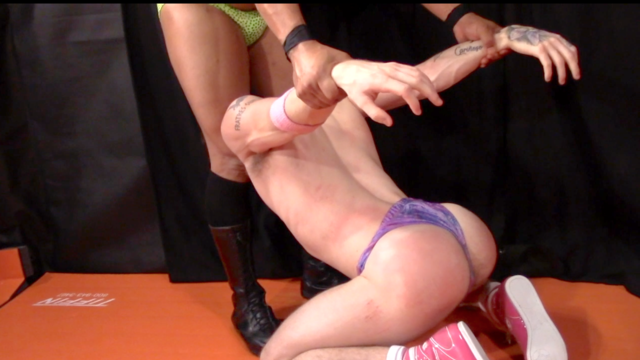 HD
50 min
There is no accounting for chemistry. The is raw sexual chemistry between them that we didn't account for and they savagely go after each other's pits, nips,and bodies. Whether he is drilling Gabe's belly with punches or cranking on a back-breaking camel clutch or squeezing the life out of Gabe with a body scissor; Nick is no slouch! Gabe's skill and prowess as a wrestler is also on full display here. As we all know too well he won't be going home without tossing Nick around and making him suffer is his impressive arsenal of stiff holds and moves! All this plus some hot kissing, ass play, ball grabbing, butt humping, and sexy trash talk!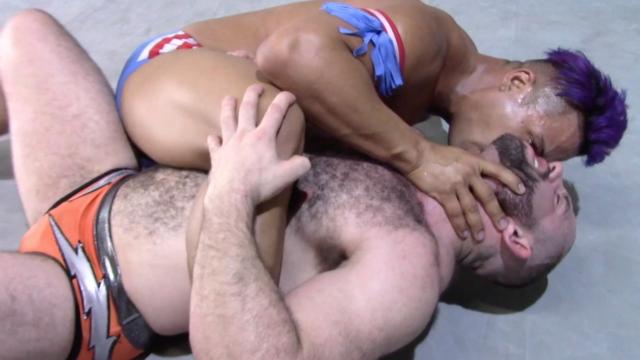 HD
32 min
Quite honestly this might be one of the best old school pro wrestling matches ever filmed. The action has it all: multiple slams and suplexes, staggering sub holds, back and forth action, cheap shots, trash talk, make outs, stomps, punches, and some hot cock stroking! Granted not all pro wrestling on TV in the 70's came with under the trunks action but no one told Bull Barrett that. He goes at Gabe's cock and nips several times while also hammering the crap outta him. Both of these manly men bring the pain to their opponent and it's anyone's guess who will emerge victorious!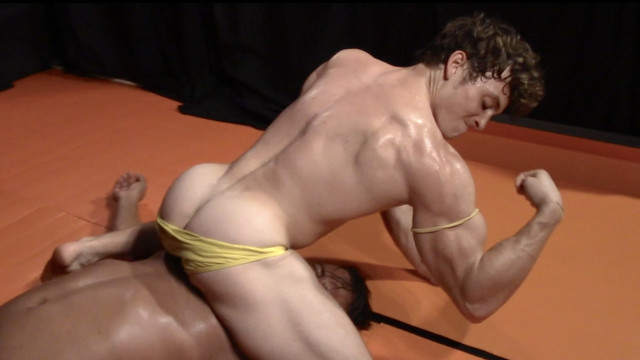 HD
51 min
Who is ready for an hour long sweaty mat room throw down?! Scrappy and Gabe sure as fuck are and the skill and power on display is one for the ages. We specialize in these sexy and VERY long mat room battles here at MBW. We want to see sweat, rippling muscles, wrestling skill, and all out BEATINGS that will keep our fans coming back for more.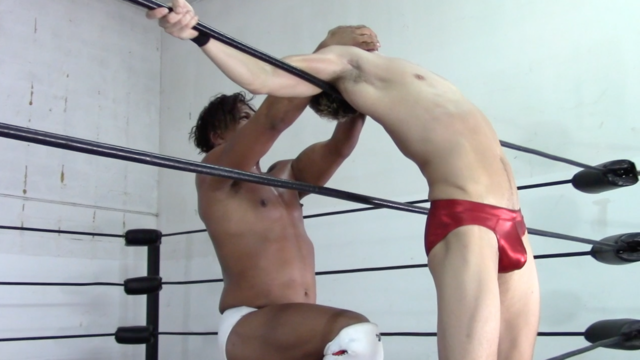 HD
27 min
These two seasoned pro's put on quite a show and trust us fans they do NOT go easy on each other! Taylor is a ring master and he is facing off a worthy and technically skilled pro wrestler in Gabe Steel. All your fave pro action is right here: suplexes, slams, brawling, and rope work. The double fucking piledriver at the end will make your bones ache and your hard-ons twitch. And for extra measure Gabe leaves Taylor hanging on the ropes for the ultimate twink punishment! Two great wrestles, two hot muscle boys, and tons of great action.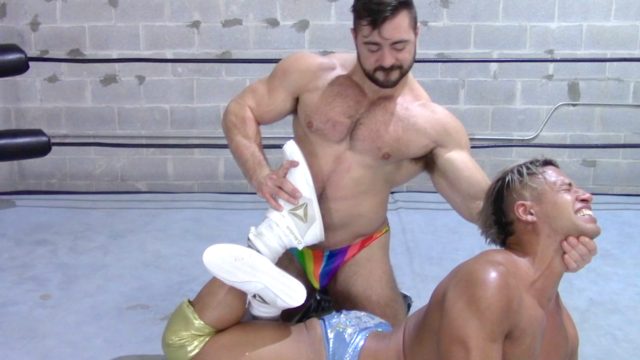 HD
32 min
Derek Bolt has battled through a good chunk of the MBW roster but he's never faced off with Gabe Steel and fans you've NEVER seem him like this! Bolt thrashes Gabe with hammers to the pecs, shoulders blocks to the gut, and some hot slams and suplexes. His variation of a chicken wing turns Gabe into a human pretzel and that is just the first section of this super rough match up! Derek has played the bad boy before but something about Gabe has his trunks in a knot and he wants to show this underground star who the baddest bad ass is in the ring!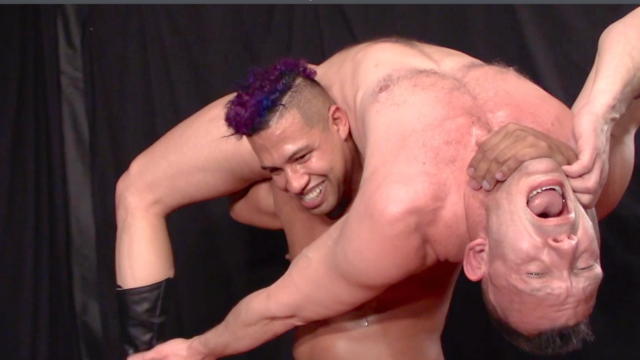 HD
39 min
Gabe and Brendan are legends in the world of private and underground wrestling and it is a pleasure to see these two bad ass studs go at each other with vigor. This is one of the roughest and BEST fought matches of the year! Both of these men want to walk out with bragging rights so the action here is pro style STIFF - and hot as hell. This is a great fight that will definitely have you hitting the rewind button.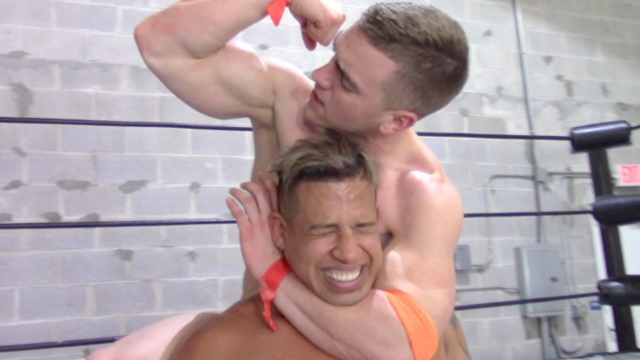 HD
30 min
When you have two hot and skilled pro wrestlers like Brad and Gabe you just ring the bell and let them GO AT IT! And holy fuck do these two boys deliver a beatdown on each other. Gabe has some size on Brad but his mastery of the ring works to his advantage - the long held standing suplex he nails Brad with is straight out of a 1984 saturday morning Georgia Wrestling brawl. This one is a thriller and the skilled and nasty back and forth will keep you going back to this one for years to come!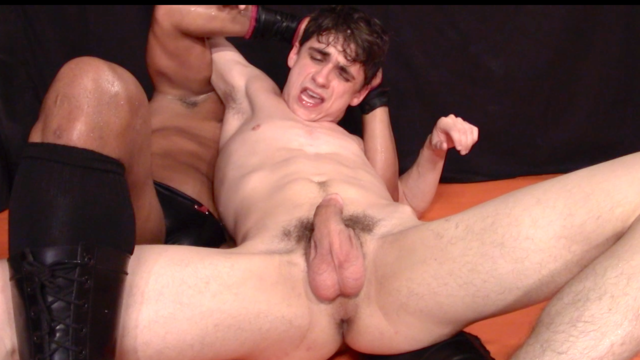 HD
45 min
The exploits of world famous wrestling underground superstar Gabe Steel are well known. This guy is all attitude with incredible wrestling talent and thick muscles to back it up! He's all technical skill and bad boy attitude but it always looks so EFFORTLESS. He strips off Marcus' gear and massacres this boys body with blows and body mangling holds. Marcus spends a good portion of this match naked and hard. What better way to introduce him to the MBW fans??!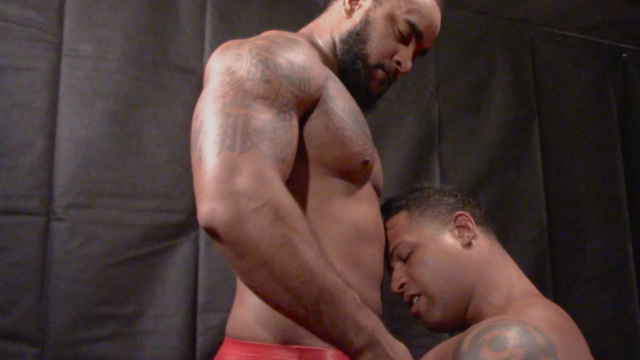 HD
33 min
Sometimes a wrestling match is promised and an all out BRAWL breaks out! MBW exclusive wrestler Nick Flex is in a NASTY mood in this match with newbie Gabe Steel. Fans will love watching him tear apart this jobber with more punches to the head and body then a championship boxing match. However, this being Nick Flex he also takes apart his boy with a barrage of stomps, kicks, balls strikes (tons of them!), sub holds, and a NASTY choke slam! From the beggining Gabe doesn't stand a chance. But then, like a miracle from the wrestling gods, Gabe makes a comeback!