Luke Maxwell
Luke Maxwell Videos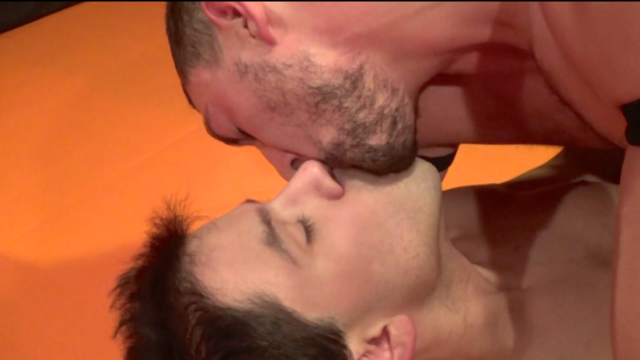 HD
23 min
This is a re-match and this one is definitely more sexy and playful than round 1. Luke seems determined to make out and group young Jesse and Jesse is all in. Whether Luke is riding Jesse's face with his trunks or asking Jesse "don't forget about my nipples jobber", clearly a fun time is being had by both boys. Luke mostly dominates this one (we aren't complaining) and he gets Jesse is an awesome rack and a severe camel. After nailing Jesse in one of the best tombstone piledrivers ever, Luke takes the opportunity for a lengthy makeup and groping session - we missed you Luke!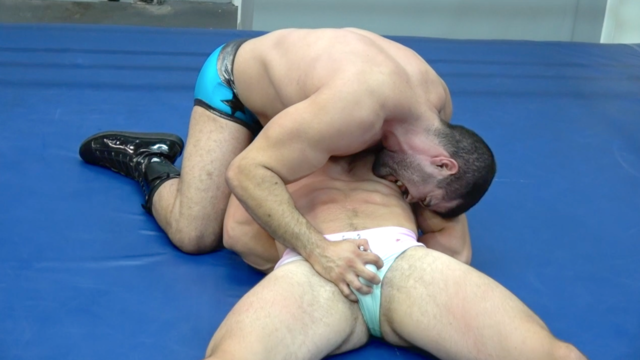 HD
30 min
Luke Maxwell FINALLY returns to MBW and hot damn he looks more built and ripped than ever! His muscled ass in pretty pink trunks and pro boots is stunning inside the ring. Bruno the Beast also returns to the fold and he makes the most of it. At the start both boys are checking out each other's gear and groping each other's bodies. Bruno of course can't resist playing with Luke's delectable nipples and flirting with this handsome stud (before he starts hammering his gut in the turnbuckle!). Once the action subsides the two muscled studs are in the center of the ring on top of each other and kissing. Is there any better way to end a hot pro wrestling match?!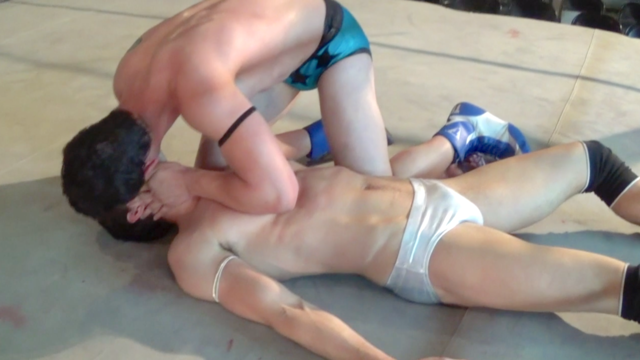 HD
18 min
Is there anything hotter than a pro wrestling match in the ring with pro gear and two hot babyfaces? One thing is certain: shiny silver trunks NEVER looks so hot as they do on Taylor Reign! Luke LOVES dominating in the ring with suplexes, slams and racks and he uses the whole arsenal in this thumping. Taylor is irresistible so Luke mounts him, humps him and kisses him in between beating the shit out of him. This is a textbook pro wrestling whipping!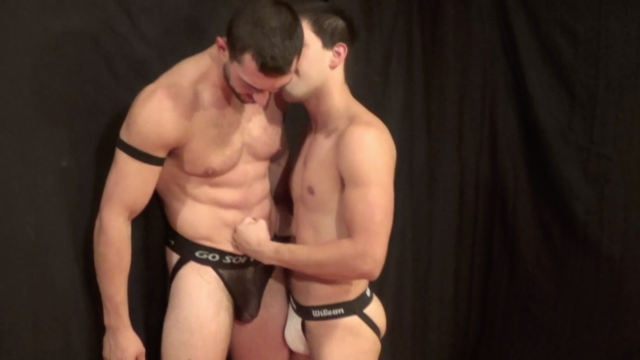 HD
17 min
2 videos for 1 low price! What could be hotter than watching Jesse Zane gut punch the crap out of Luke Maxwell AND Chris Cannon? Luke's ripped abs get drilled over and over and turn beat red. Chris crumbles from Zane's punches, stomps, and knees! 2 hot GP vid's for one price!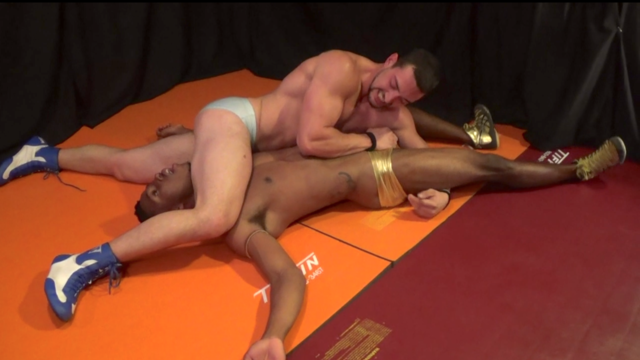 HD
23 min
Everyone loves "Big Luke" Maxwell! Luke traps JT in a nasty rack, a powerful backbreaker, a series of piledrivers, and the deepest camel clutch EVER. When Luke whispers "goodbye" right before the last tombstone piledriver it's SO HOT!). This squash match is hot and rough.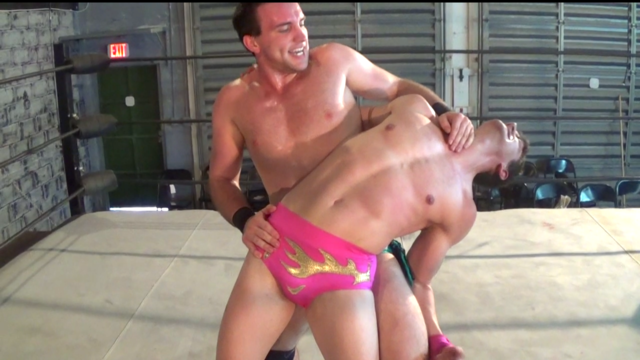 HD
18 min
"Mr. Nice Guy" Jeff Sheperd turns into Mr. Bad Ass Pro Heel when he delivers BIG suplexes, violent slams, and vicious submission holds inside the ring vs Luke Maxwell. Jeff's POWERFUL front slam and fierce OTK backbreaker almost break Luke's back. In the end a LONG held standing suplex is pure pro power and ruthless dominance.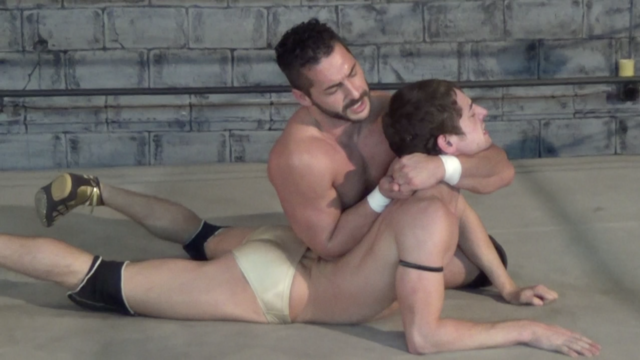 HD
24.99
Two Chasyn matches for the price of one! First up: the toughest pretty boy on planet earth Taylor Reign. These two LAY into each other with tons of hot pro moves and skill. Chasyn tosses around Taylor with slams, plexes, and tons of fists to Taylor's hot body. He finishes him with a bow and arrow that will make your heart flutter. Then he takes his years of pro experience and gives Luke Maxwell a beatdown too!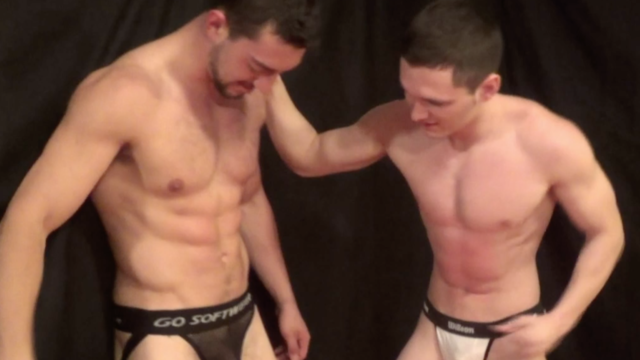 HD
26 min
Yes gut punching fans this is 2 gut punch vids for the price of one! First up is Luke vs Connor. Connor agrees to take most of the heat and from the looks of his bright red abs about 2 minutes in, heat is being taken. Luke has to suffer some shots from Connor too but Luke punches MUCH harder and Connor gets to take the brunt of Luke's agression. Connor's absolutely gorgeous bod and abs looks like perfection and wow does he take a beating. Next is Bruno vs Ryan Donovan. Bruno absolutely PUMMELS Ryan's abs over and OVER! Bruno is perfect for this sort of match because he LOVES to invent new ways to dish it out. Working Ryan's gut from every angle and every position leaves Ryan red, breathless, and spent.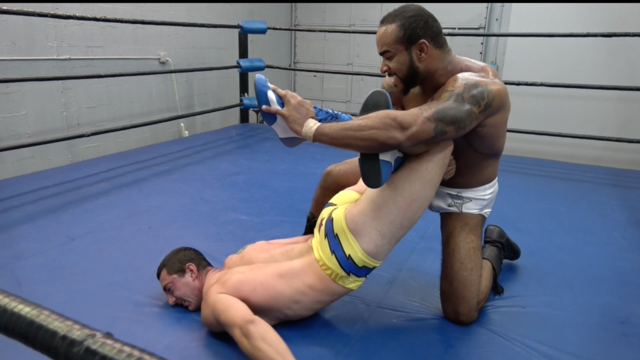 HD
22 min
Big Muscle vs Big Muscle! As many of our MBW fans have expressed Luke Maxwell is fucking HOT. Big Nick Flex is your opponent Luke and Big Nick likes to pummel big boys like YOU. Nick LOVES delivering power moves on smaller guys in the ring. Can he do the same with someone as big as Big Luke? Hell YES he can! Nick turns sexy Luke into his jobber play toy and tosses him around with ease and those power moves are done with AUTHORITY. Stomps, punches, forearms smashes, slams, plexes, mat holds, clotheslines, fists to the head, and MANY many more. Enjoy it fans!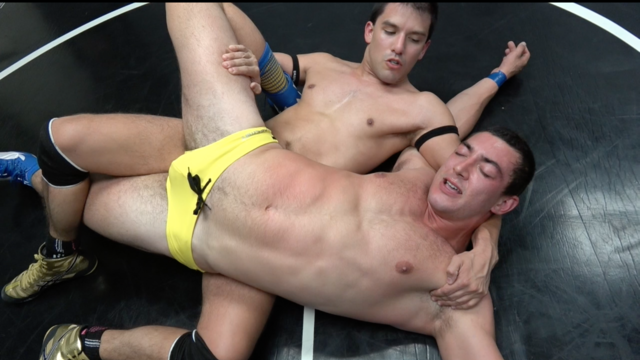 HD
28 min
When Jesse enters the mat room big sexy Luke walks in and says "I'm gonna have fun playing with you" - we are gonna have fun watching you two hot boys go at it Luke! Luke is looking at his most muscled and gorgeous in this vid and both these hot boys start throwing body blows right from the start and LOVE to make out and grope each other's asses too. This is a pure submission match fought hard and sweaty on the mats with lots of groping, grunting, and kissing as well.