Joey McCoy
Joey McCoy Videos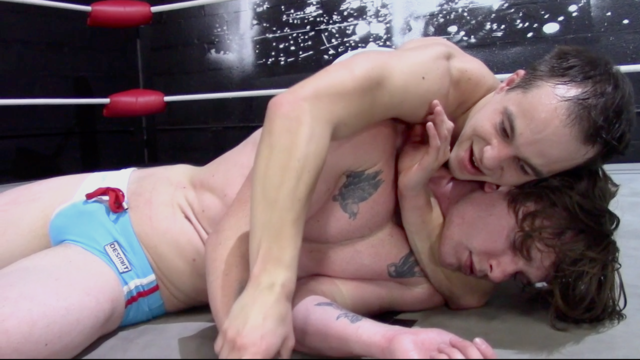 HD
28 min
Can two twinks add up to one beast? No one would ever describe Tyson or Joey as beast-like but that equation isn't necessary after you see these two boys lay into each other in the ring! Off camera Tyson and Joey had harsh words for each other and they brought that ferocity into the match (we had to call cut to seperate them at one point). They don't like each other and this match quickly becomes a grudge match to see who will be the MBW twink supreme. These boys aren't here to be wrestling buddies, they want to WIN.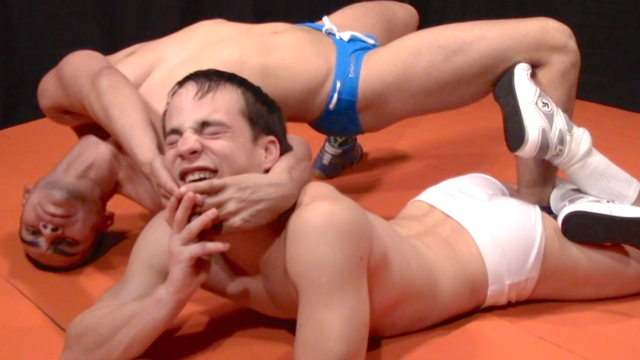 HD
33 min
Hey Joey McCoy fans…you might wanna pull out your dick and start whacking NOW. When your opponent is literally a human gumby it goes without saying that Joey is gonna go all in. Joey throws every move in the book at Aaron: figure4s, spladles, ab stretches, and some twisty moves that we just don't know the names for because he seems to be inventing them on the spot. Both of these sexy twinks want to beat some ass and take some names and we know the MBW fans jaws will be on the floor throughout this back and forth stunner!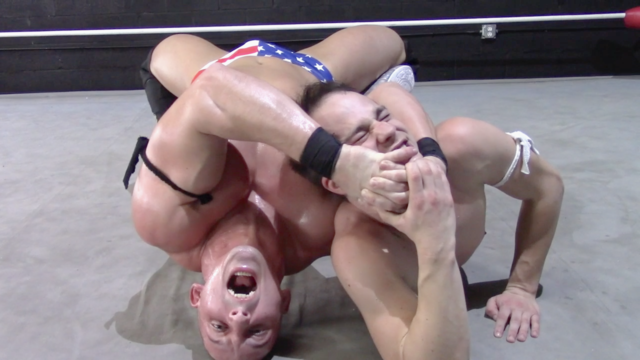 HD
30 min
Every now and again two really skilled pro wrestlers enter the MBW ring and put on a wrestling CLINIC. The match between Joey and Roger truly fulfills that promise and then some! Joey is out for blood and immediately takes Roger by storm with dirty tactics, flying dropkicks, and little guy pluck that only he can pull off. Roger absolutely destroys Joey all over the fucking ring and for those who love watching Joey suffer this video is for YOU!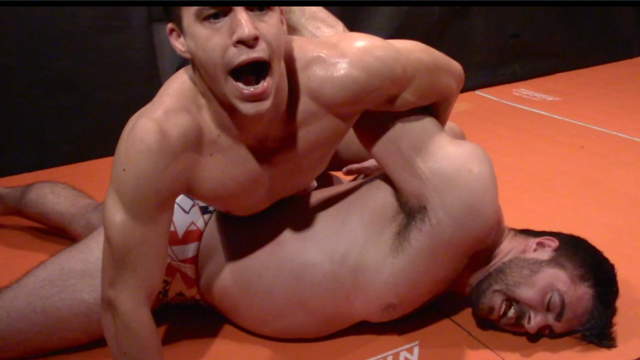 HD
30 min
Joey McCoy has taken on big bodybuilders before at MBW and usually this little spark plug gets manhandled and mauled. When we decided to let Derek have his way with him nothing could have prepared us for what comes next! He attacks Derek from below the waist and actually has some success at it! Not only that fans…wait for it…LITTLE Joey actually scoops up 230lbs Derek and bodyslams him! There are surprises left and right in this one and we won't reveal the ending but we know our fans are gonna love seeing the little guy in the drivers seat.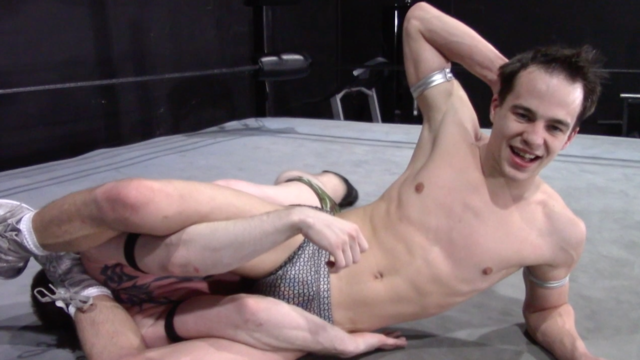 HD
27 min
Hey fans, here's a shocker for you: maybe Joey McCoy was meant to be a heel all along?! He poses, struts, and preens his way through this rough demolition of Corey Turner. Fans that they have been craving this match up and these two jobber boys do not disappoint! Joey is a ring technician and he lights up the ring with sexy moves and a self confidence that is irresistible!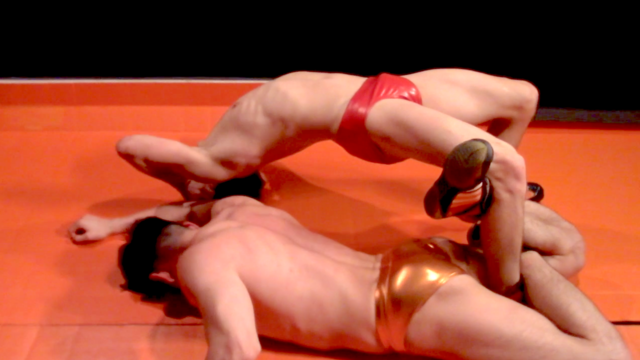 HD
31 min
It's common knowledge that Joey is one of the sexiest boy toys of all time but it's also true that he gets his ass BEAT a fuck ton. He's a great jobber boy but in this matchup vs Dante he's out to prove once and for all he can heel it up just like the big men! Not to mention he cranks on one of the hottest figure 4 leg locks and spine crunching suspended surfboards we've ever seen! Joey is like a wrestling demon possessed and he WILL get his victory no matter what it takes!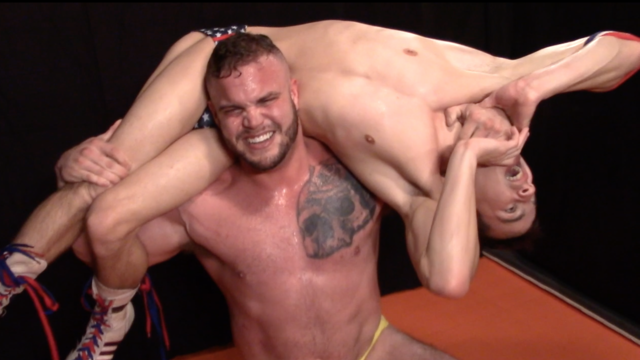 HD
27 min
We'd like to think that Joey has learned a few things from all the thrashings he's taken by the MBW roster. At first glance this match looks like another Joey squash - RIGHT? Oooooooh no fans! Joey comes out of the stable like a house on fire and beats the shit out of Dax Carter. Joey indeed does get the destruction you may have seen coming but we applaud his valiant effort against a man 3 times his size. His day will come but until then this back and forth is a small wonder.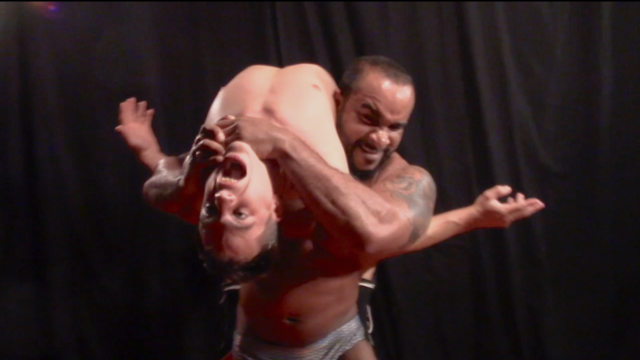 HD
31 min
The anticipation for this ultimate big guy vs little guy is palpable and WOW this fast paced and wild match is everything you could ever hope for! Joey McCoy is like your kid brother's kid brother. Nick Flex is a hotheaded pro wrestler made up of a wall of hairy muscle with some muscle on top of that. As Nick gets sweaty and frustrated your heart will race at the possibility of a victory for our sexy little stud! Hope springs eternal and the ending is EPIC and brutal. We will let you fans witness it first hand!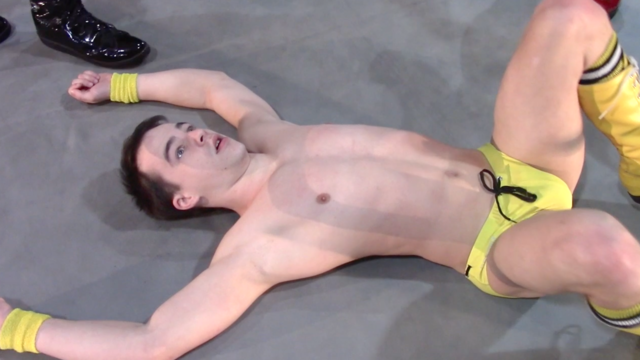 HD
31 min
Who likes to watch jobber boy Joey McCoy get destroyed? We get tons of requests for a two on one destruction so here is one that will really get your blood pumping. Spencer and Kurt decide to team up and double team poor Joey and holy hell do they put the boots to this boy toy. If you like watching gorgeous boys get demolished then this one is for you!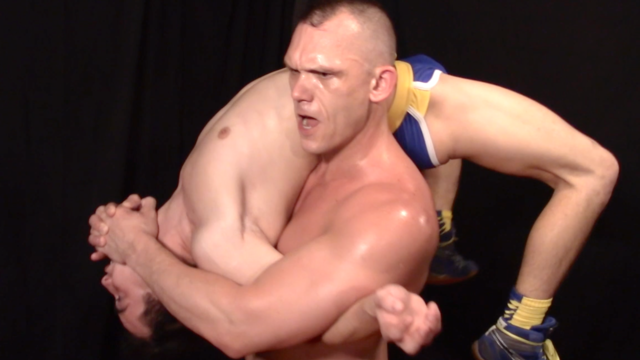 HD
29 min
Brendan's mouth was watering at the idea of getting his hands on our sexy pro boy Joey McCoy. The obvious size difference may have you thinking this match will be a squash and it is NOTHING but. Brendan has his way with Joey and he doesn't hold back but this is a great back and forth match that flies by at a breakneck speed with tons of slams, punches, and complex mat holds.