Taylor Reign
Taylor Reign Videos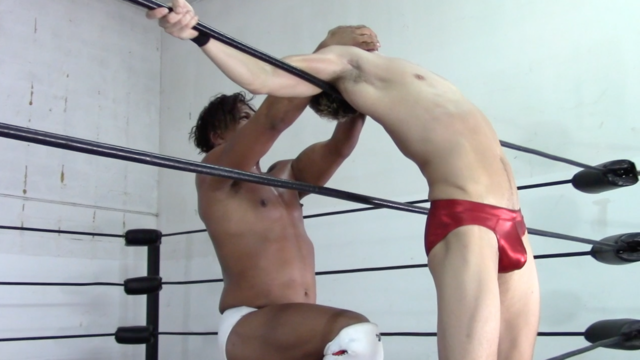 HD
27 min
These two seasoned pro's put on quite a show and trust us fans they do NOT go easy on each other! Taylor is a ring master and he is facing off a worthy and technically skilled pro wrestler in Gabe Steel. All your fave pro action is right here: suplexes, slams, brawling, and rope work. The double fucking piledriver at the end will make your bones ache and your hard-ons twitch. And for extra measure Gabe leaves Taylor hanging on the ropes for the ultimate twink punishment! Two great wrestles, two hot muscle boys, and tons of great action.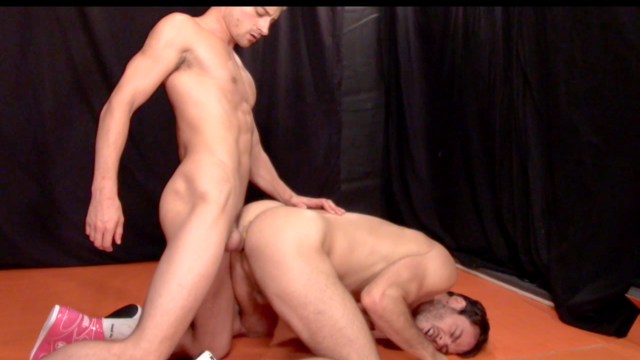 HD
49 mins
Max and Taylor are on a mission. Both of these pretty and muscular dudes seem to want to crack the other open with punishing spladles and thigh splitting wrestling moves. Perhaps a precursor for what's to cum? Which porn boy will open up the other the widest and then take home the prize? Half the fun is watching them punish each other before a verdict is rendered.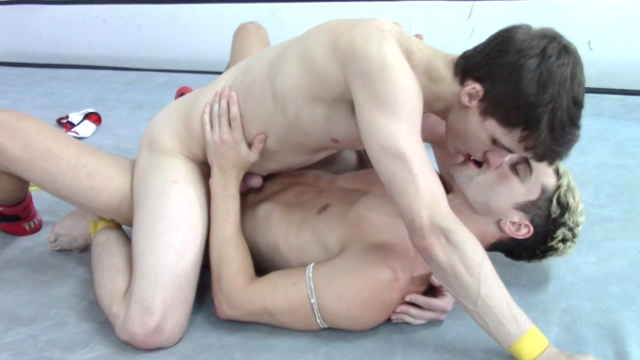 HD
1hr 6 min
With this 1 hour wrestle-fest Taylor has become the king of the long, sweaty fights! This time it's twinky jobber Marcus Ryan that locks up with Taylor. The battle of the twinks tumbles from the MBW ring into the mat room for after hours naked wrestling and lots of foot play (and fucking). Both boys bust their loads all over each other and by then they are totally spent and totally satisfied - and you will be too!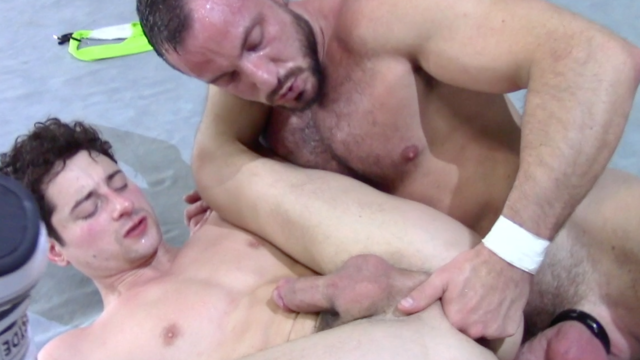 HD
1hr 14 min
This is a match made in square circle heaven because Taylor is a tough twunk and Costa is well….Costa. The usual mix of slam bang rough punches and punishing sub holds are all here as well as more tongue thrashing make outs. The action is a true back and forth ring battle and once the trunks are off, Taylor's face is buried in Costa's muscle ass for what seems like hours. It is well over an hour of great wrestling action, erotic fireworks, role play fantasy, and raw butt pounding. Put some time aside for this one folks, and then rewind over and over again!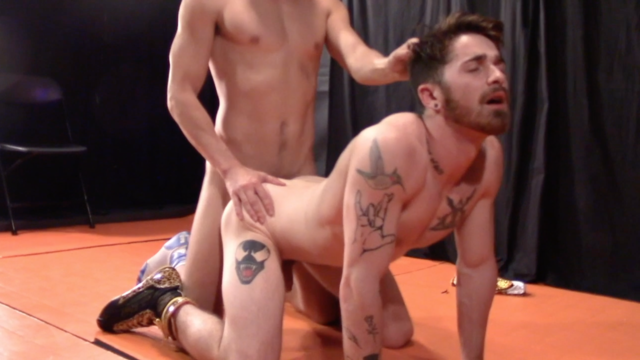 HD
51 min
This sexy and erotic tussle features our newest superstar Nick Milani! The eroticism overtakes them and all the gear comes off and then something really interesting happens - the naked wrestling match begins! Apparently Taylor and Nick are more comfortable going at it when they are butt naked. Nick is making a name for himself at MBW and Taylor is already a legend. Enjoy all the naked action!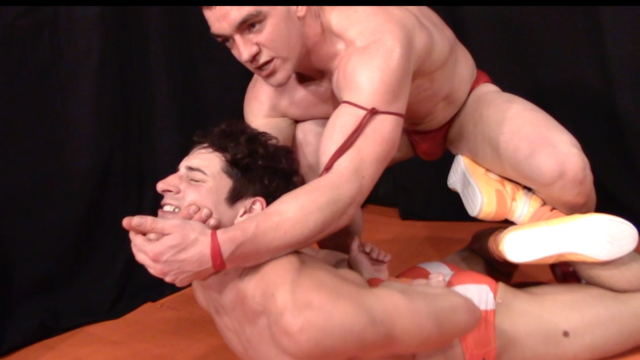 HD
29 min
Skilled, tough, and HOT. That would easily describe both of these gorgeous muscle boys and they go AT IT in this sweaty, fast-paced, and action packed bout in the mat room. Taylor has been honing his wrestling skills and watching him use his experience against an Indy pro darling like Brad is a sight to see! Fans this one has it ALL! It is truly wall to wall action. MBW bosses could have never imagined how intensely Brad would take to the mat room and in this one he brings his A game while he pummels the fuck out of Taylor.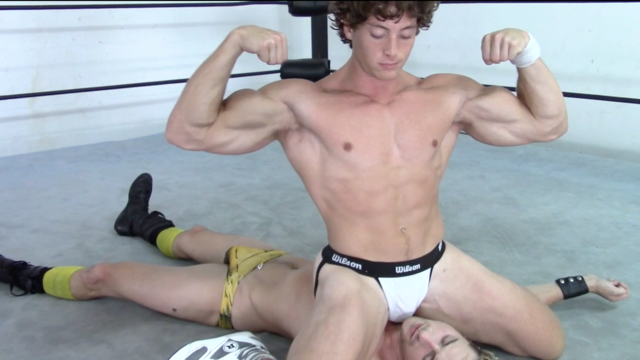 HD
35 min
Scrappy asked the MBW boss Rocco what he wanted him to do with Taylor Reign in the ring. Rocco responded "use the whole ring and pummel him - ROUGH". A back and forth battle is always hot but it is a HUGE victory for the fans when you see this amount of muscle, skill, and star quality in the ring!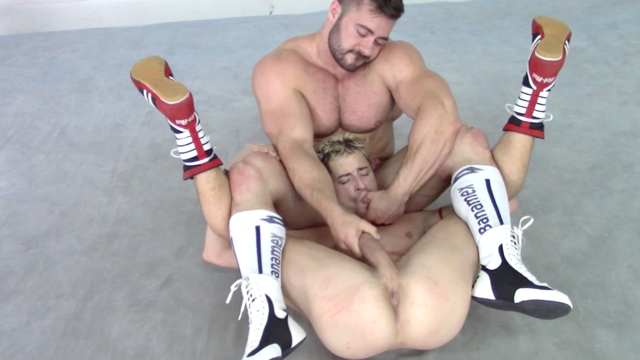 HD
55 min
MBW is proud to welcome back the incredibly talented and sexy Taylor Reign! This is the roughest we've ever seen both Taylor and Bolt inside the squared circle. This hour long video has all the rough and sexy wrestling action you crave - and Taylor's muscle ass is the icing on the wrestling cake.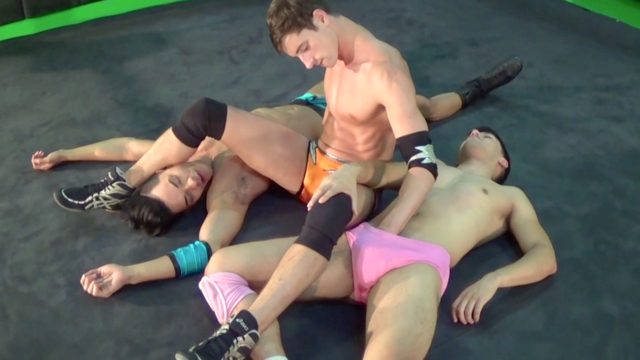 HD
24 min
For our first 3 way dance we pit 3 pretty boys in hot pro gear and let them go at it inside the Muscle Boy ring! All 3 of these boys have a huge following in MBW and this match will settle who is the toughest boy toy of them all. This being MBW we encouraged the boys to beat the hell out of each other but they also managed to find time for a super hot 3 way make out session as well as lots of stroking, grabbing, and humping each other bodies.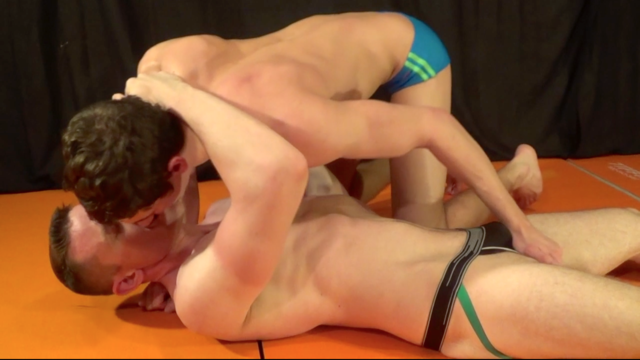 HD
22 min
Kyle is brand new to MBW and giving him super star Taylor as his first opponent is pretty fucking awesome! Kyle and Taylor have instant chemistry and love making out just as much as they do rolling around on the mats.