Taylor Reign
Taylor Reign Videos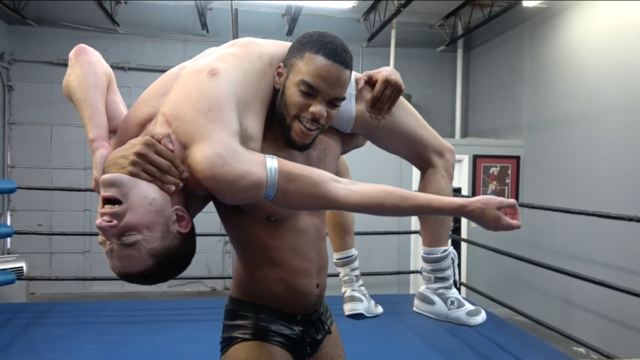 HD
19 min
Fans are gonna love watching Chris Cannon take apart Taylor inside the squared circle! Cannon uses every inch of the ring to punish Taylor with suplexes, slams, camels, headscissors, bostons, and one of the best racks we've ever seen!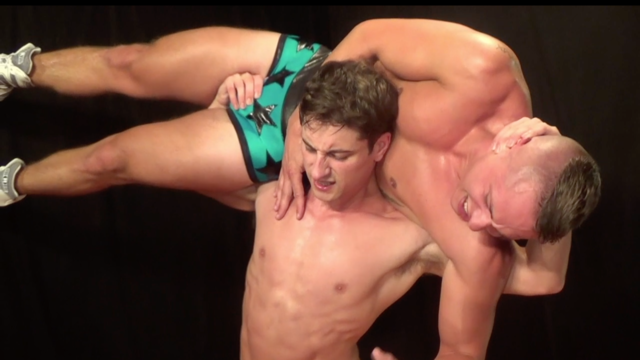 HD
34 min
When you have two pretty muscle boy like Taylor and Justin how can you not pit them against each other? Taylor seems to have taken one too many beatings here at MBW and he really takes it to Justin and decides to take control beat the shit out of Justin!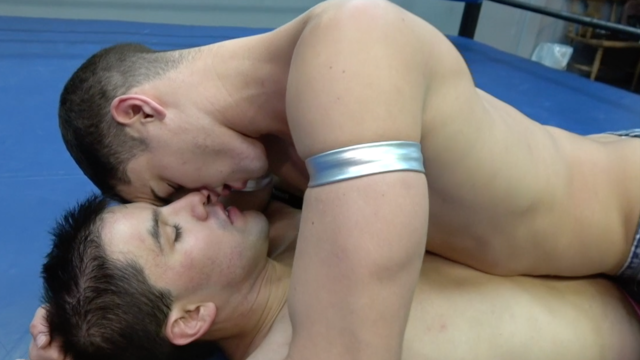 HD
31 min
Fans ate up the first match of these two gorgeous pretty boys so we figured why not put them in the ring again! As soon as this one starts Jesse takes control and starts hammering Taylor with punches, suplexes, slams, and forearm smashes that could be heard a mile away! But Taylor knows how fucking HOT he is and he uses his wrestling prowess & seduction techniques to get the upper hand - watching these boys make out and wrestle and stroke each other's bodies is a real treat once again!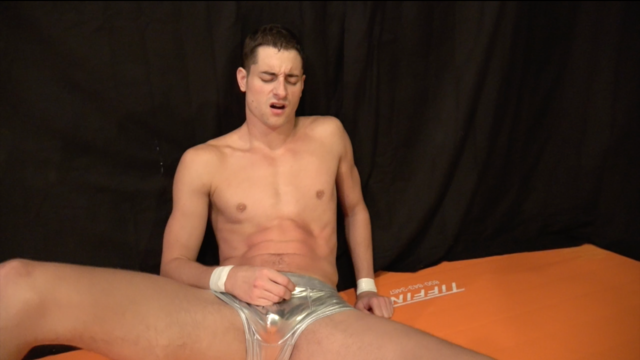 HD
20 min
The 2nd installment of our "double gut punch" series returns! Two GP vids for the price of one! Nick Flex savagely hammers Taylor's abs for so long they eventually turn red as fuck! Then giant Russian bad boy Viktor brutally punishes Max Apollo with gut slugs and stomps to his abs.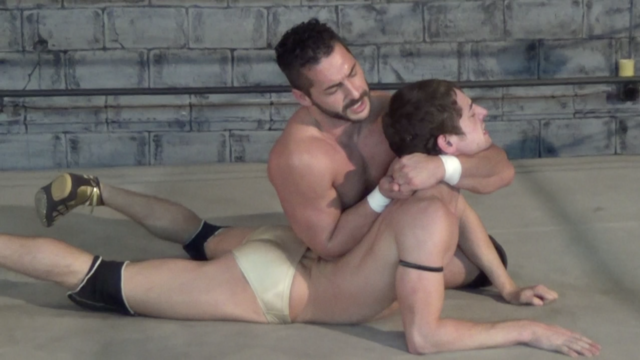 HD
24.99
Two Chasyn matches for the price of one! First up: the toughest pretty boy on planet earth Taylor Reign. These two LAY into each other with tons of hot pro moves and skill. Chasyn tosses around Taylor with slams, plexes, and tons of fists to Taylor's hot body. He finishes him with a bow and arrow that will make your heart flutter. Then he takes his years of pro experience and gives Luke Maxwell a beatdown too!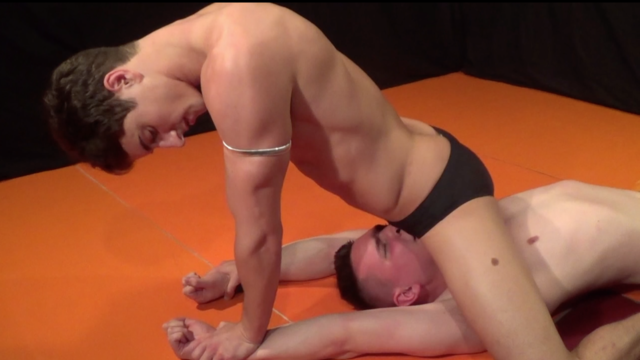 HD
35 min
Taylor's seductive kinky dominance blends PERFECTLY with JJ's jobber boy suffering. Taylor tortures young JJ throughout and his back splitting rack and backbending boston crab are stupendous. Taylor is obsessed with grabbing and torturing JJ's balls and whether rolling JJ up with a spladle, smacking his ass, or placing his big boot on JJ's throat this one is ALL Taylor and he loves every fucking second of it.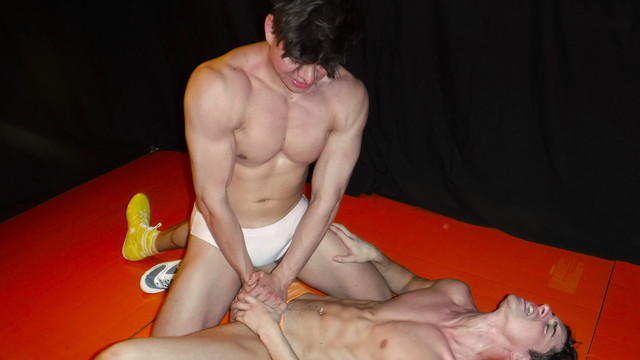 HD
38 min
Dante is already an MBW fan fave and Taylor is a global superstar. In the first seconds Taylor asks "do you wrestle?" and they start making out - HOT! Taylor gets Dante in every sub hold possible and it's very hot to watch this latin stud SUFFER. Taylor is developing into an EXPERT heel but Dante gives it back a TON here. At the end Taylor does what the fans have been dying for : expose Dante's gorgeous smooth ass and have some fun playing with it.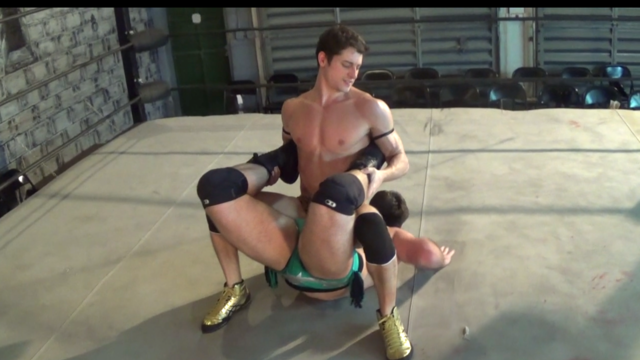 HD
13 min
Welcome to MBW sexy Jeff! If you are a fan of true old school pro wrestling then this match is for YOU. Jeff is an up and comer in the Indy feds and putting him up against gorgeous ring newbie Taylor was a no brainer booking.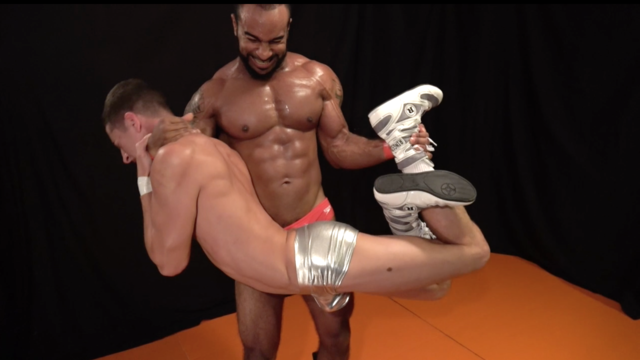 HD
25 min
Sexiest mismatch of the year! Giant bodybuilder Nick Flex is a trained pro wrestler. Taylor is a hot as fuck wanna be pro wrestler who also happens to be great at taking punishment and coming back for more. What could be a better setup for a big vs small pound fest? Nick basically toys with the lean and ripped Taylor the whole way through but Taylor is resilient and you almost feel sorry for him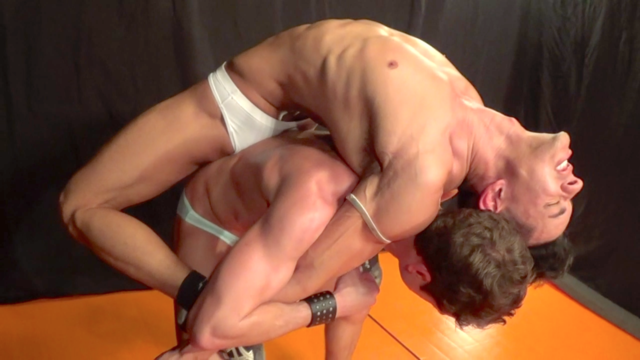 HD
38 min
When you look at tall, ripped, and gorgeous Taylor you might think he's just another hot young pretty boy. This match vs equally ripped Ethan shows the world what we at MBW knew all along: Taylor is a kinky dom bad ass and likes to play ROUGH. And loves erotic playtime on the mats with Ethan!