Jesse Zane
Jesse Zane Videos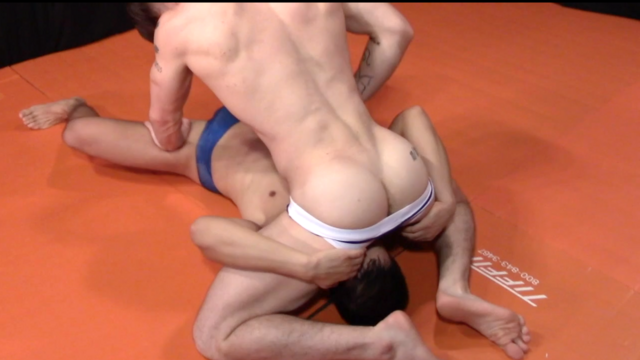 HD
44 min
Nick & Jesse are both flexible, horny, and love to grapple. These guys are INTO it and each other. Nick succumbs to Jesse's barrage of erotically tinged wrestling holds mixed in with some hot hair pulling almost like a male catfight. With the sweaty makeout, frottage and jack off session that Jesse uses to finish off Nick we can only marvel at the skill and precision that Jesse executes on his gorgeous play thing!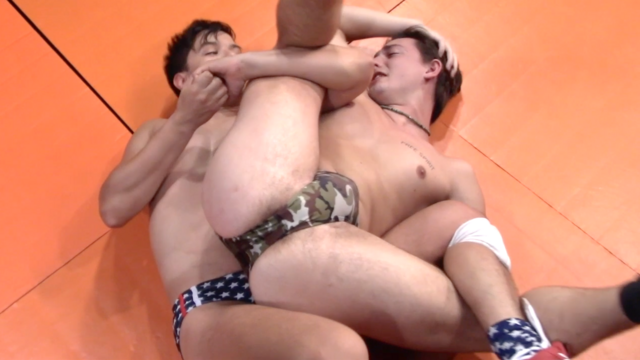 HD
32 min
Jesse loves to play. Who better to own as a play thing then the "boy toy with attitude" Masyn Thorne? Masyn is clearly outmatched by Jesse's experience, strength, and skill but in case you hadn't noticed in his previous videos: Masyn is a screamer. He begs, moans, whimpers, shrieks, cries and howls throughout this video and we love every fuckin minute of it. This one can go slow and sensual or rough and erotic, sometimes all at once. It's a lesson in domination and submission with enough verbal theatrics to keep your interest up and your dick hard.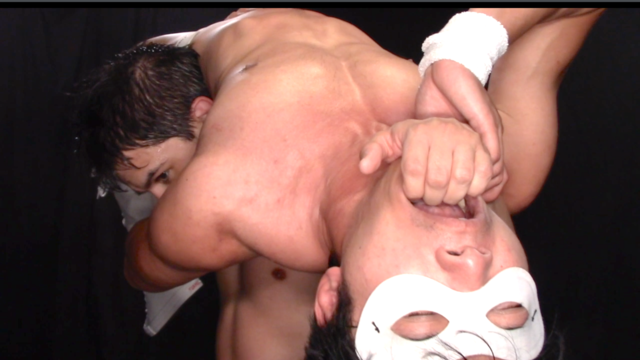 HD
44 min
Do sweaty makeouts, gut punching and ball torture count as a "tussle"? Underground sensation Kevin Lee is brand new to MBW and he makes the most of it. Both Muscle Boys arrive in sexy all white gear which usually indicates a jobber vs jobber tussle but these boys didn't get the memo. Neither of them holds back as they lay into each others abs, balls and tongues. And it is fucking HOT to witness!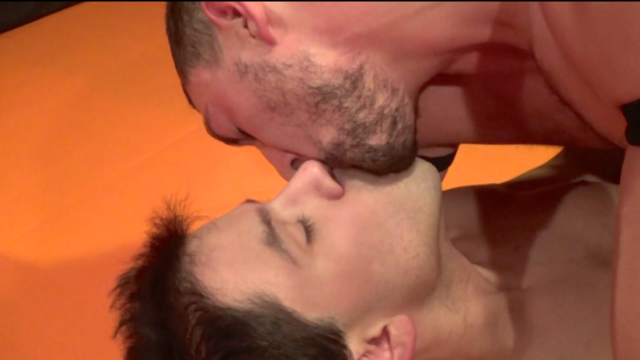 HD
23 min
This is a re-match and this one is definitely more sexy and playful than round 1. Luke seems determined to make out and group young Jesse and Jesse is all in. Whether Luke is riding Jesse's face with his trunks or asking Jesse "don't forget about my nipples jobber", clearly a fun time is being had by both boys. Luke mostly dominates this one (we aren't complaining) and he gets Jesse is an awesome rack and a severe camel. After nailing Jesse in one of the best tombstone piledrivers ever, Luke takes the opportunity for a lengthy makeup and groping session - we missed you Luke!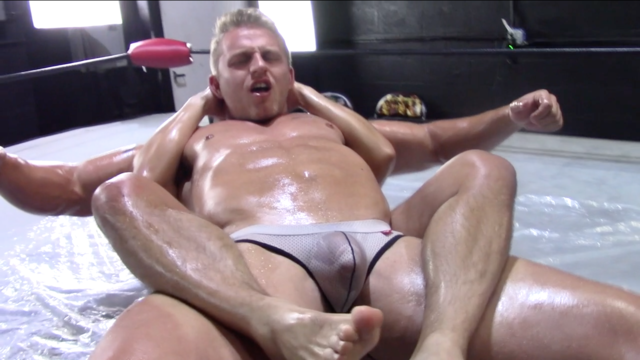 HD
27 min
Iceman's thickly muscled body never looks better then when it is dripping in oil. The slow and sensual application of the oil is so hot but Iceman isn't here just to stroke Jesse's body. Jesse does spend quite a bit of time with his hands all over Iceman. Iceman is also here to throw big power moves at the boy that is half his size. Jesse tries to use his considerable wrestling knowledge to get Iceman in some hot holds but Iceman is a monster of muscle and he doesn't plan on losing. The sexy scissors/sleeper combo he uses to put Jesse out is enough to make you want to oil yourself up and take on all cummers.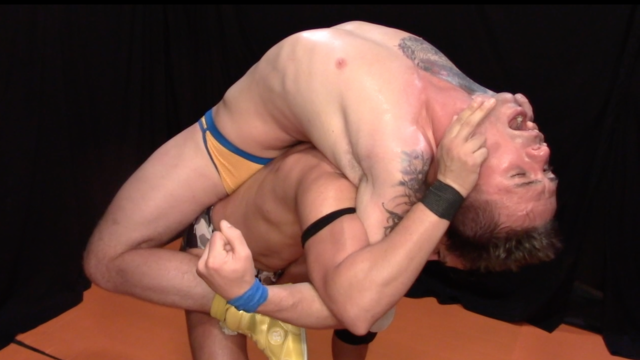 HD
37 min
Tanner Ripley is one of the new hot wrestling stars on the scene and we couldn't resist throwing him into the mat room against MBW vet Jesse Zane. From the first seconds on the mat the chemistry is through the fucking roof between these two superstars! Naked wrestling isn't complete without some junk in the face grinding and these two rivals go all in on it! Sweaty, slippery and exhausted, it was anyone's match to claim. That is until Tanner uttered the now famous words "finish me".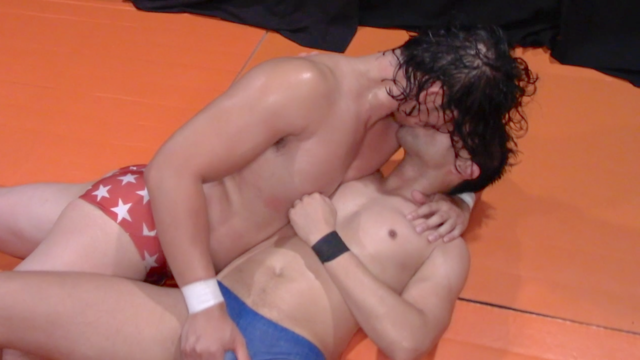 HD
34 min
The thing that separates MBW from other sites is that our boys are actually INTO wrestling. hey are truly turned on by it and always go ALL OUT. Seeing two hot muscleboys like Zane and Ramos go at it is the perfect embodiment of our philosophy at Muscle Boy. We pride ourselves on finding wrestlers that love wrestling and are CRANKED up by being on the mats. Which is why it is SO hot to watch these two boys beat the ever living FUCK out of each other while also kissing, humping, and groping each other's junk.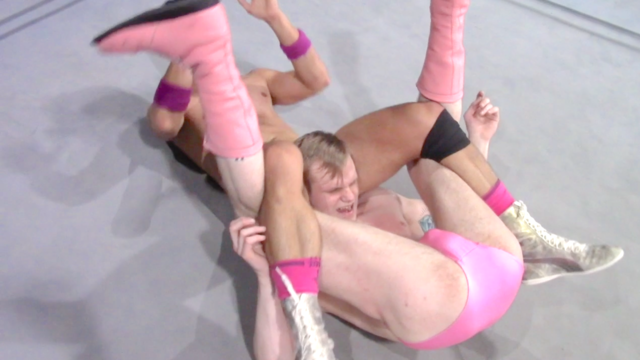 HD
29 min
Twunk jobber vs Twunk jobber? Don't say that to these two ring veterans because in this match they seem out for blood! From the start Jesse is out to prove he is the sexiest pro wrestling Twunk in MBW with lightning arm drags, suplexes and tons of old school pro technique. He seems poised to dominate young Spence and we were cool with that. However, Spencer is a ring technician and he battles his way back with a vengeance with several old school pro moves of his own! But hold the phone boy wonder, Spencer also tosses aside his pretty boy image and actually tries to choke out Zane! Both boys end up marked up, sweaty and exhausted at the end of their wrestling journey!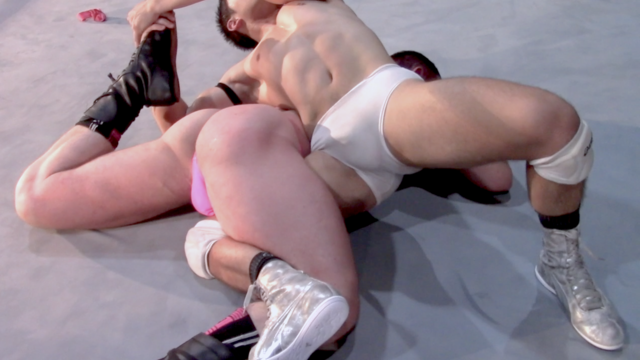 HD
45 min
These two MBW stars have squared off before but never in the ring - this time they get naked and and bring MUCH more sexy play into the match. Jesse takes command fast as he ties up Alex in the ropes he plays with his nipples incessantly. Nipples and punches seem to be the main course. lex will NEVER be outdone in the ring and he rages back like only Costa can! He pummels the fuck out of Zane's abs so hard that marks were left all over his body. Zane manages to use every inch of the ring space as he hammers Costa from ring post to ring post and ties him up in many of his signature sub holds. We can only watch and wonder and press rewind as the erotic sparks explode!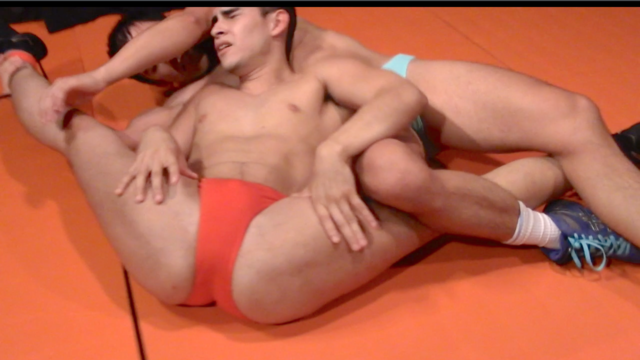 HD
48 min
Jesse controls every inch of Aaron's body for almost an hour. Aaron can suffer with the best of them but nobody can match his flexibility and Jesse is ALL about it. These two are hot for each other and we are HOT for them. Later in the match they trunks come off but the holds continue with some sexy make outs throw in. In the end, this turns into a get off session and we have a feeling our fans will be joining in.