Jesse Zane
Jesse Zane Videos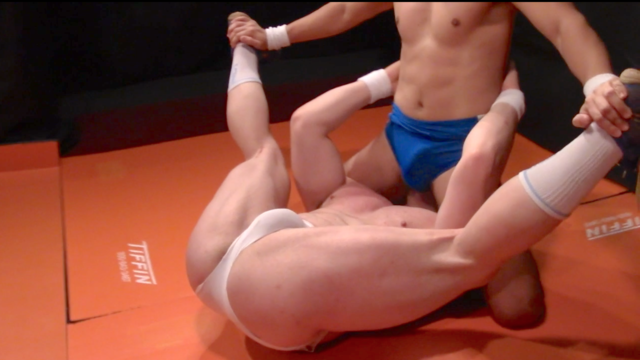 HD
33 min
By now I think our fans have guessed that Jesse is totally turned on by sexy wrestling gear and tons of leg holds. What he didn't expect is that bodybuilder Blake Hunter also bones up in a singlet! Throbbing hard ons are all the rage apparently and Blake's thick tool is pumped and dripping in his singlet right from the first second of this erotic mat fight.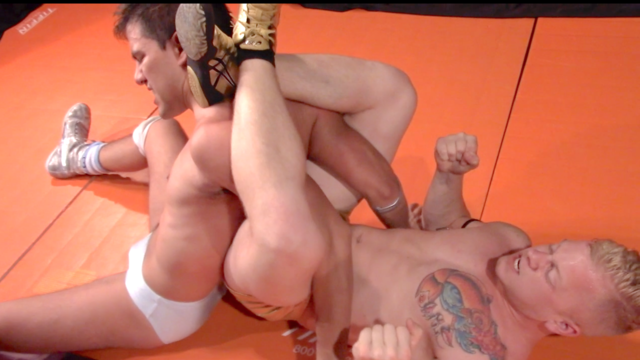 HD
37 min
We know how much our fans appreciate our unique blend of rough, hot, and sexy wrestling. Jesse remains one of our top boys because he love to wrestle and also loves to PLAY. And who wouldn't want to play with a hot blond boy like Leo?! He may look like a blond pretty boy but there is an edge to this boy toy. This great back and forth match that includes lots of crazy mat holds and hot pro moves. Not to mention the makeouts and the mutual jack off in the end!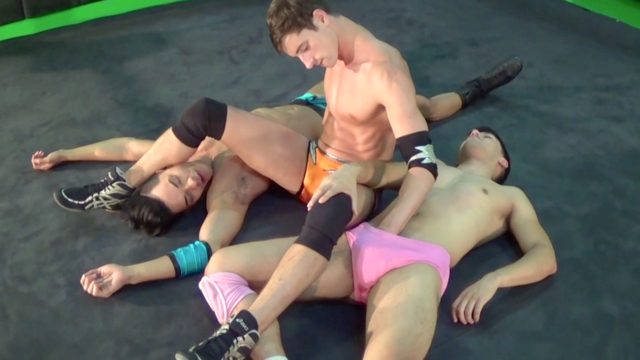 HD
24 min
For our first 3 way dance we pit 3 pretty boys in hot pro gear and let them go at it inside the Muscle Boy ring! All 3 of these boys have a huge following in MBW and this match will settle who is the toughest boy toy of them all. This being MBW we encouraged the boys to beat the hell out of each other but they also managed to find time for a super hot 3 way make out session as well as lots of stroking, grabbing, and humping each other bodies.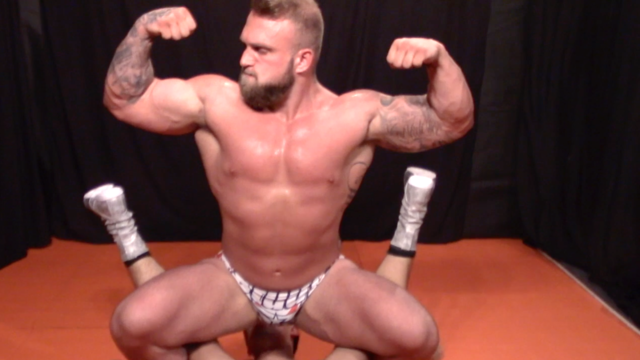 HD
30 min
We've had our eye on the massive Gunnar for quite some time so we finally managed to get him in the mat room! We paired him up against MBW cutie Jesse Zane. YES this is an exteme big vs small battle but here's a twist: it's an all out slug fest back and forth BRAWL!! esse gives him such a long and sexy fight we didn't mind that face sit one bit! Both of these gorgeous hunks get their licks in and we know our fans will be licking their lips too!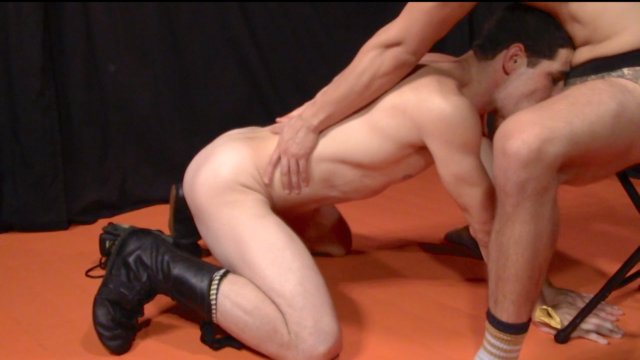 HD
51 min
The Wolf has arrived! John Woods ROARS (or howls?) into MBW with a vengeance and Wolfboy seems ready to kick some ass. Problem is Jesse Zane has heard damn near enough about this loud mouth punk and wants to put knock him down a few pegs. Jesse challenges Wolfboy to a stakes match and then viciously tears apart Wolfboy limb from limb.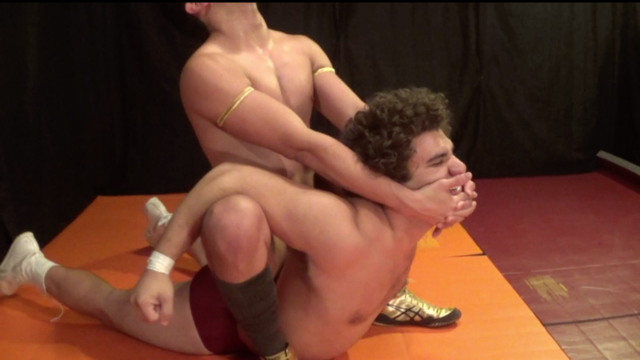 HD
17 min
If this were the 70's and we were in Milan, Danny Razzo would be the Italian National Cruiserweight Wrestling Champion. His beefy muscled body and mop of curly thick hair are the epitome of old school pin up. Jesse Zane is like his latino boy toy counterpart. Watching these two feel each other out (and feel each other up) is super sexy and a total blast.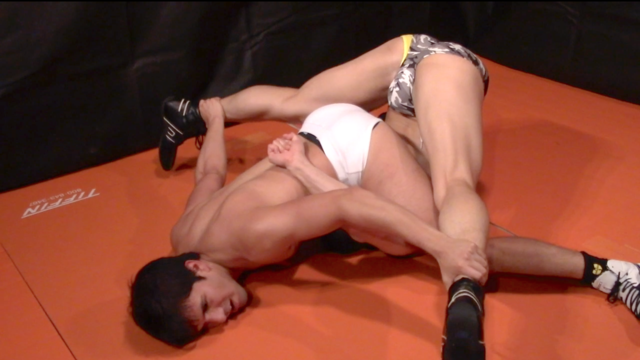 HD
46 min
This very long and sexy match is what chemistry is all about! It's obvious these two smooth muscle boys could not be more into each other and as the match starts they are making out and groping every inch of each other's muscled bodies. Jesse often likes to seduce his opponents with a sexy combo of tricky submission holds (spladles!) and vicious bad boy brawling (damn he can throw a punch - and take one!). Once the action cools, the boys cocks heat up and there is some hot 69 and a cum spewing shower that leaves both boys wet, sweaty, and spent.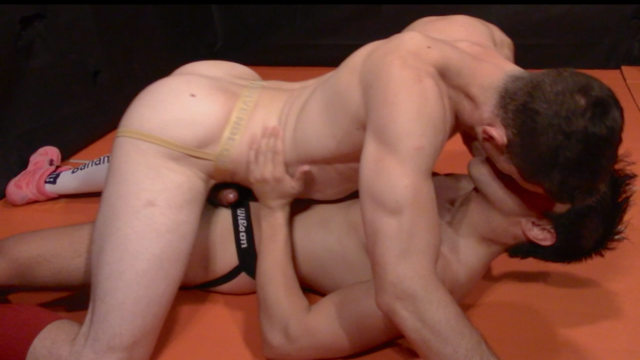 HD
39 min
As we have seen from their previous videos both Quin and Jesse are masters of slow, erotic wrestling. Here they square off in the mat room in singlets (at first) and both are very turned on by the other. All the kissing, stroking, and rubbing of hard cocks against each other's smooth bodies would be enough to send anyone's temperature higher but there is a wrestling match to be settled. These two sexy boys battle it out with a million head scissors and splades that twist up each other up in beautiful and sexy positions.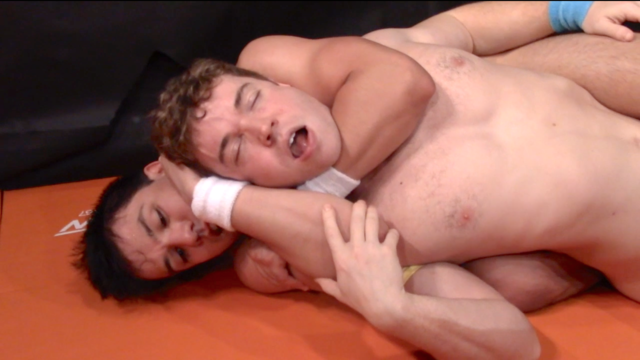 HD
47 min
MBW's two exclusive super stars FINALLY cross paths and wow do they give our fans a LONG and sexy classic! This is ANOTHER MBW match that's almost a full hour! At first these boys spend some time flexing, kissing, and worshipping each other's gorgeous bodies.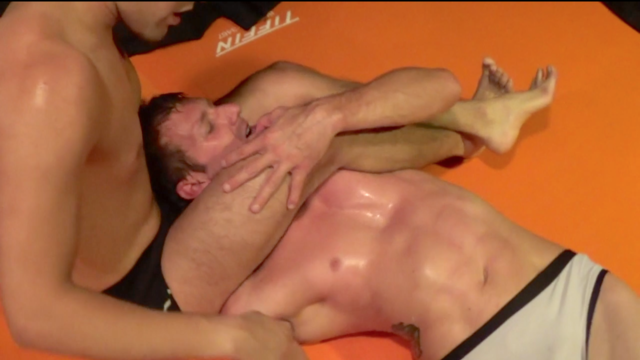 HD
26 min
Ryan is BACK! And he's in a sexy barefoot match and see through white trunks! Submission wrestling turns Ryan the fuck ON and Jesse's ass is HIGH and TIGHT in snug fitting square cuts. These boys go at it and the holds are real and fierce. Check out Ryan's beat red torso in the trailer! If you love head scissors, spladles, hard ons, and flop sweat this one is for you!