Dax Carter
Dax Carter Videos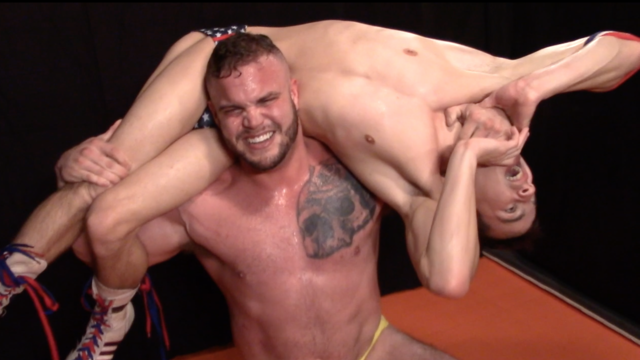 HD
27 min
We'd like to think that Joey has learned a few things from all the thrashings he's taken by the MBW roster. At first glance this match looks like another Joey squash - RIGHT? Oooooooh no fans! Joey comes out of the stable like a house on fire and beats the shit out of Dax Carter. Joey indeed does get the destruction you may have seen coming but we applaud his valiant effort against a man 3 times his size. His day will come but until then this back and forth is a small wonder.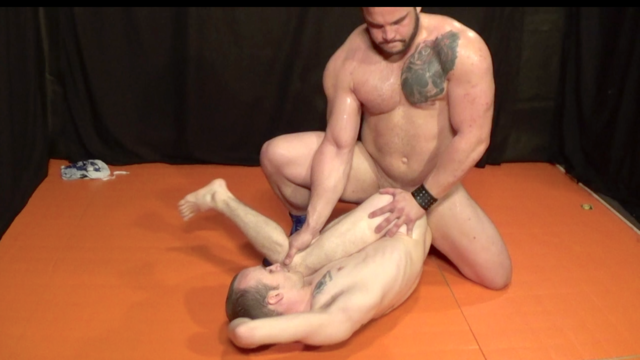 HD
41 min
Corey "Badger Boy" Turner is really into dom Muscle Bears and Dax Carter is the ultimate incarnation of his fanatical obsession. From the first moments when Dax barks at Corey to tie his boot laces it's clear this is gonna be a dom/sub classic! Dax was born to be a daddy dom. He also seems to have a major foot fetish - we know this because of the way he licks, chews, and practically EATS Corey's sexy feet.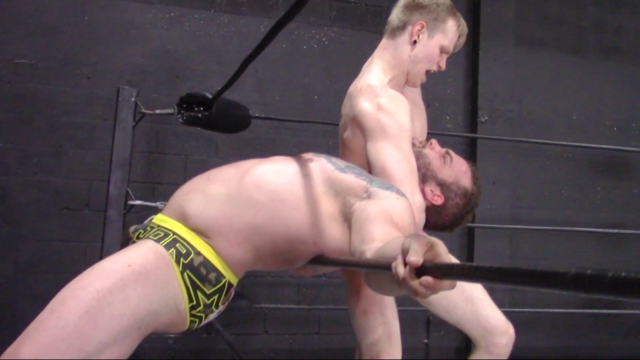 HD
25 min
Opposites attract don't they? In this mismatch of bull vs boy they don't so much as attract as explode all over the ring canvas. Put out the word: Spencer Hawkins is tough as FUCK and will NOT roll over and play dead against his bigger, beefier opponent. Keep fighting! Keep battling! Then take your punishment like a good jobber boy and suffer really sexy while you crumble like a house of cards.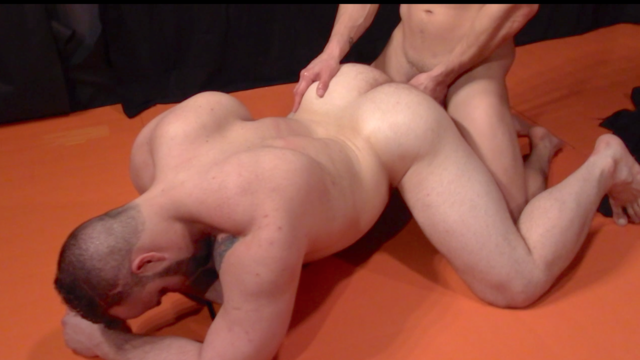 HD
38 min
We all know what Dax wants…or do we? This behemoth is literally a bull who barrels over his opponents with his sheer size and strength. He's a wall of meat and power and our fans just LOVE watching him dismantle all of the Muscle Boys one by one. As he claims his victory he begins to talk to Jeremy about what he REALLY wants. A giant muscled ass being plowed from behind is hot enough. But when you know it's the uber butch Dax being ass raped on the mats it'll blow you away!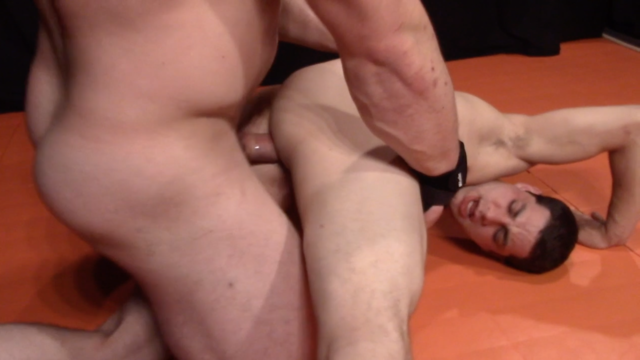 HD
38 min
The Bull vs the Wolf. Wolfboy is a cocky fucker who likes to mouth off and take names. There could be no other wrestler alive to put him in his place better than Dax Carter. The destruction is sweaty, hot, and damn what an ending! Wolfboy is knocked down about 300 pegs but does manage some hope spots and successful attacks. Dax totally ass rapes this boy and drills his body like a steak being beaten for seasoning. Grab a cold beer and enjoy the feast!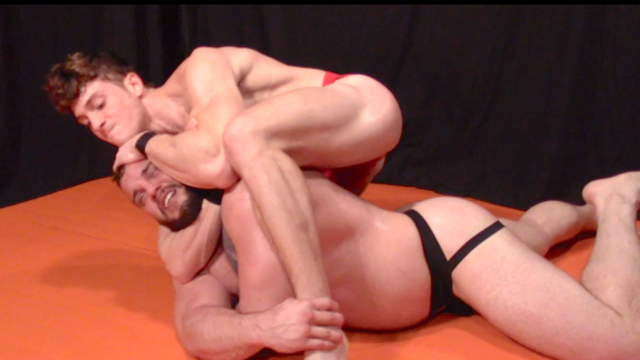 HD
47 min
This is another match that is almost an hour long! Scrappy and Daxx know each other well but trust us fans you have NEVER seen these two like this! There is something about being in the confines of the MBW mat room that makes all these muscle guys want to beat the shit out of each other (did the wrestling gods put a spell on it?). Scrappy and Daxx end up spending the last 3rd of the video in jockstraps and covered in sweat but hold on we are getting ahead of ourselves. And in our opinion NO ONE suffers quite as sexy as Scrappy does!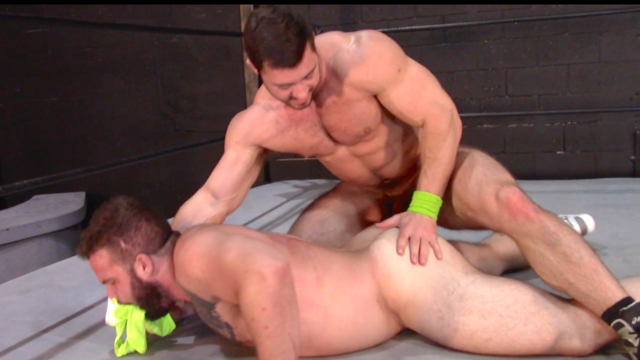 HD
27 min
Double the BEEF is double the fun! We knew when we put our two massive big boys in the ring against each other there would be fireworks. Watching these two behemoths beat, hump, grope, kiss, slam, punch, slap and pummel each other will surely make our fans pulses race! What starts out as a friendly pose down turns rough and vicious with Dax getting an early advantage. But in what we've come to expect from Derek Bolt he comes ROARING back.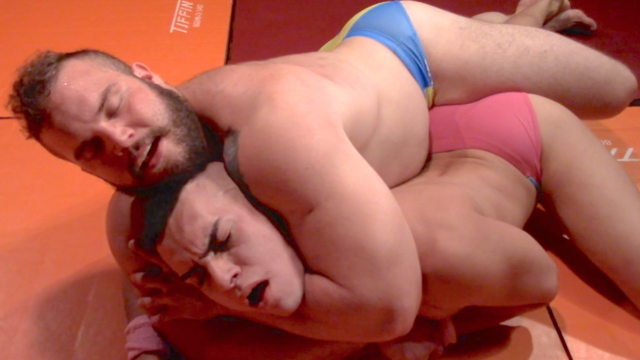 HD
38 min
Aaron Perez proved himself to be one tough fucker after he endured the thrashing that Aspen gave him in Catalog 10. But this is an entirely different can of worms because we've matched him up against our NEW beast Dax Carter! Dax has a MASSIVE muscled build. He looks like a video game villian and wrestles like a bull that just escaped his cage. He takes apart Aaron with a ferocity that makes you wonder if he's gonna rip off one of the boy's limbs and eat it for breakfast. Wedgies, punches, kissing, humping, slams, and verbal domination highlight the big man's versatility and clearly Aaron's bubble ass will be his for the taking.