Iceman Johnson
Iceman Johnson Videos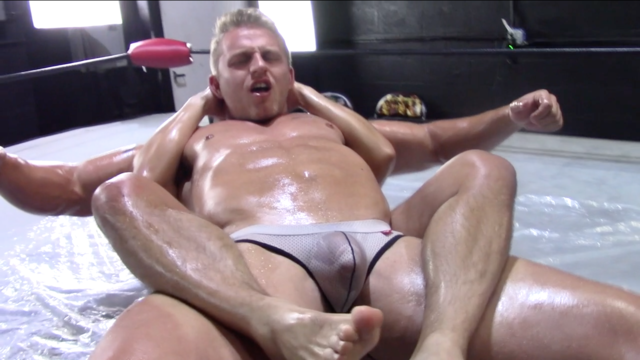 HD
27 min
Iceman's thickly muscled body never looks better then when it is dripping in oil. The slow and sensual application of the oil is so hot but Iceman isn't here just to stroke Jesse's body. Jesse does spend quite a bit of time with his hands all over Iceman. Iceman is also here to throw big power moves at the boy that is half his size. Jesse tries to use his considerable wrestling knowledge to get Iceman in some hot holds but Iceman is a monster of muscle and he doesn't plan on losing. The sexy scissors/sleeper combo he uses to put Jesse out is enough to make you want to oil yourself up and take on all cummers.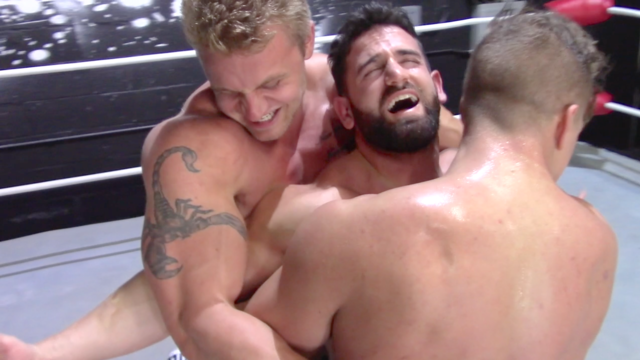 HD
36 min
There are some savage and vicious matches on MBW but there may be nothing to prepare for the brutal beatdown that Drew and Iceman impose on a helpless Johnny Greco. To call this a "two on one" match wouldn't be fair because Iceman is such a mountain of muscle he really counts as two Muscle Boys all by himself. Drew and Ice don't just want to work over Johnny - they want to pummel, smother, and destroy him. 2 big muscled studs on 1 thick muscled boy.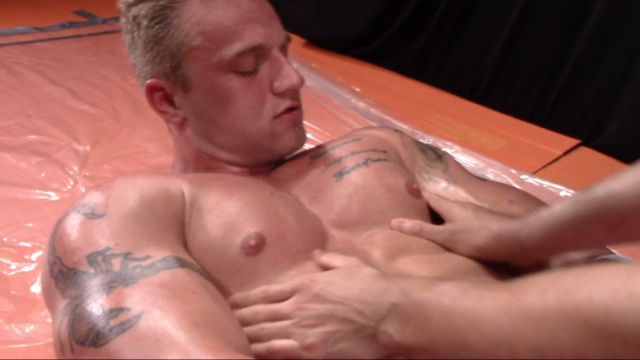 HD
32 min
Scuplted and beefy, Iceman is a perfect specimen of manly muscle. There is only one thing that can up the ante when watching him wrestle: watching him wrestle in OIL. Iceman's power and experience overpower Lobo at first but don't count out this slippery and sneaky competitor. Lobo grabs the reigns and doesn't let go. He LITERALLY knocks Iceman out COLD. Then with a wink and a smile he brings in the bottle of oil and declares "we're gonna have…a lot of FUN". Slip and slide your way through this one fans and don't forget to keep the oil handy.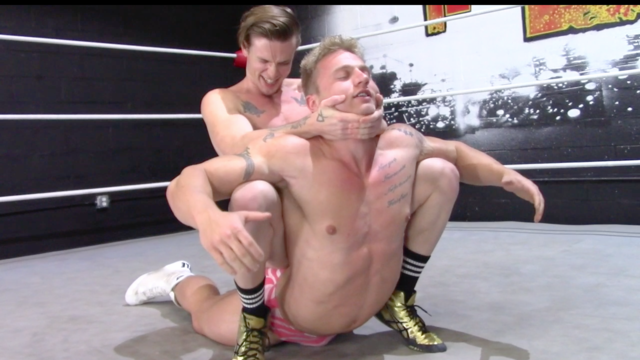 HD
26 min
This ring match starts out as a pro wreslting "lesson". Eager jobber Tyson wants big heel Iceman to "show him the ropes". Iceman rips apart Tyson limb from limb and rocks him with smashes to his face and body that send the jobber boy reeling across the ring several times. Tyson has played the jobber rag doll before and this poor punk faces nothing less an old school stiff lesson in Iceman. What better way to do it then to trap him IN the ropes and torture him there?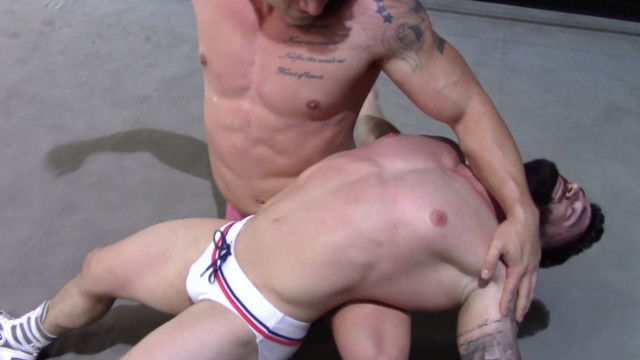 HD
27 min
Watching Iceman and Johnny inspect each other's muscles really makes you go hmm... These two spend quite a bit of time flexing and caressing each other's biceps, pecs, and quads and needless to say fans we are HERE for it! Iceman seems particularly enamored with Johnny. Both of these boys are built SO damn thick which makes watching them pound on each other's muscles a lip smacking good time. The back and forth has grit and the boys could not be hotter. This is MBW at it's muscled up BEST!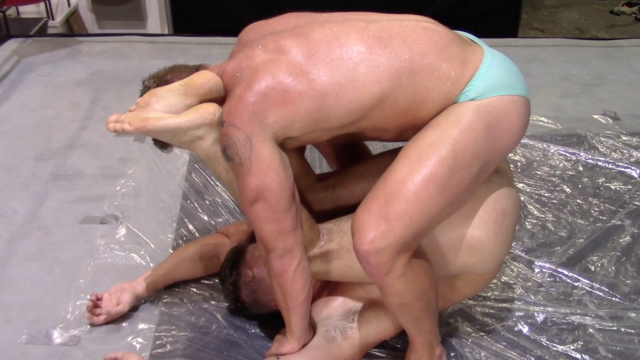 HD
24 min
As these two squirt oil all over each other's bodies it would be easy to assume this will be one of those lighter touch scuffles on the oily mats. But just watch how the boys prove you wrong! And did we mention our catalog title was largely inspired by the absolutely VICIOUS way that Iceman wrecks Drews cock and balls? Drew's thongy neon trunks and Iceman's cock conturing baby blue banana sack will undoubtedly keep your hard ons raging! And their no holds barred attack on each other will really keep you coming back for more!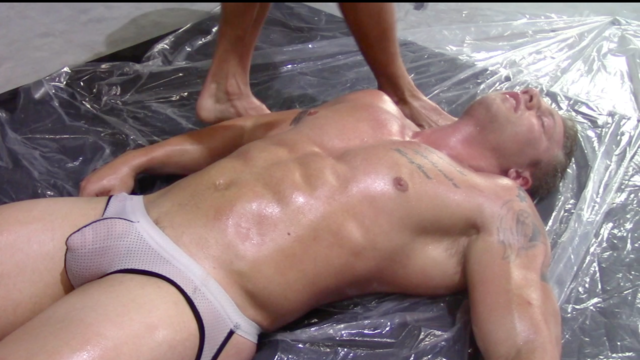 HD
24 min
Oiled up and ready! There is no better way to intoduce MBW fans to Iceman and Cash then to oil them up and put them in VERY revealing gear. Cash is in see-through baby blue trunks and Iceman is in a see-through mesh jockstrap! Slathered in oil both of these bodybuilders reveal every contour both in the front and in back. The intense stare down at the beginning of this match is enough to make your jockstrap snap.